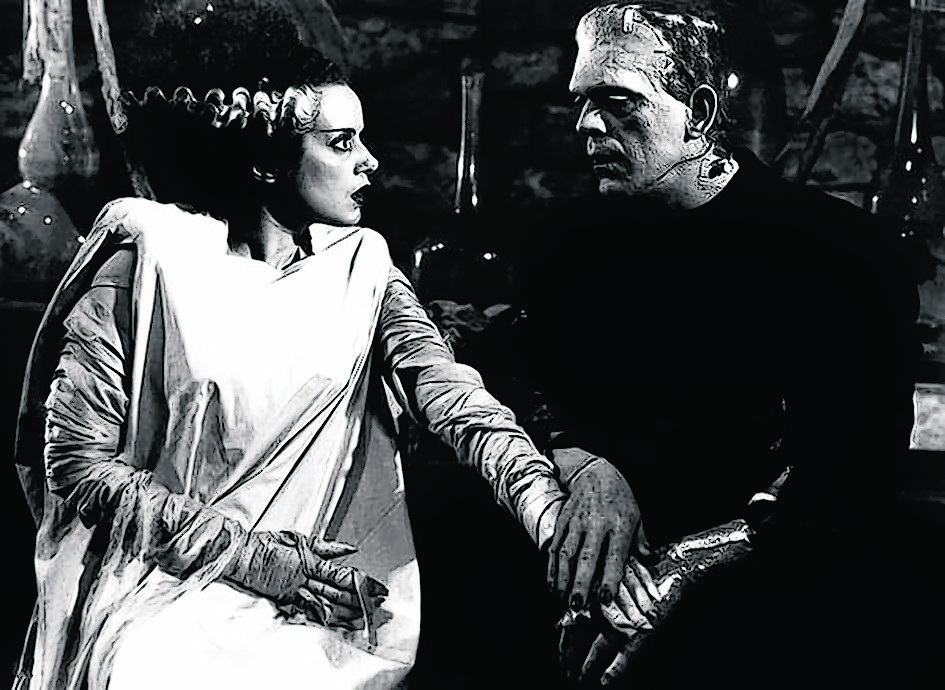 Movie fans are in for a real treat over the next few weeks with two fabulous film festivals taking place in the Highland capital, writes Susan Welsh
Inverness Film Fans (InFiFa), a group which screens offbeat, classic and cult movies, has pulled out all the stops to bring an eclectic selection of fantastic films to Highland audiences, only this time it wants fans to make a real day of it.
On Saturday, October 31, it is offering film buffs a ghoulishly good time by screening, non-stop, a feast of horror and suspense films during the day and night. Frightfully good films include the children's animated feature Monster House, the iconic Bride of Frankenstein, starring Boris Karloff and Elsa Lanchester, British Hammer Horror's The Mummy, starring Christopher Lee and Peter Cushing, and Iranian Vampire classic in the making A Girl Walks Home Alone at Night.
Devilishly spooky silent film documentary/drama, Haxen – Witchcraft Through the Ages will be extra spine-tingling as it will be accompanied by live music by Tony Orrell and Stephen Horne. Stephen is regarded as one of the world's leading silent-film accompanists and although mainly a pianist, he often incorporates flute, accordion and keyboards into his performances, sometimes simultaneously. Tony has teamed up with musicians as diverse as Will Gregory (Goldfrapp), Adrian Utley (Portishead), Jerry Dammers (Specials) and renowned conductor Charles Hazlewood to perform live accompaniments for silent film.
Films will be screened from 11am and end with a late-night screening of the 1968 horror classic Rosemary's Baby, starring Mia Farrow and John Cassavetes, at 10.30pm, which guarantees to send audiences home with shivers scudding down their spines.
Throughout the day, there will be free children's mask-making and horror make-up workshops, spooky food and drink and prizes for children and adults turning up in fancy dress. Audiences can buy tickets for individual films or take advantage of reduced-price three or five-film screamathon passes.
For tickets and information, contact Eden Court Box Office on 01463 234234 or visit www.eden-court.co.uk. For more information about InFiFa visit www.invernessfilmfans.org
FOCUSING ON THE FESTIVAL
It's lights, camera and action – and a big dollop of bravery for this year's Inverness Film Festival, which launches on Wednesday, November 4. Festival director Paul MacDonald-Taylor has opted to highlight people who have been brave enough to move away from their comfort zones and embark on an adventure, whether that be by choice or circumstance.
A good local example of this is the screening of Coward, a 10-minute film directed by Inverness actress, movie star and arguably Doctor Who's best assistant, Karen Gillan. Karen has come out of her comfort zone in front of the camera to write and direct the film, which stars Rose McIver and Catherine Telford and tells the story of what happens when two people connect over the mutual experience of murder. It's being shown on Sunday, November 8, along with other short films including BB, Story of an Object, Tide, First Ascent and Tracks.
"This year, the festival will possibly be the best for fans of world cinema, as that section has a couple of really big films in there and some really interesting ones, but the festival has a good mixture of big and small films," said Paul.
"There will be 20 premieres in all during the festival: three UK premieres and 17 Scottish premieres. Several films are directly connected to the Highlands, such as Karen Gillan's debut movie, Coward. I think she has a really good eye for being a director and I'm looking forward to seeing anything else she makes.
"We are also screening Tapes From the Revolutionary, a short film made by Scott Willis, who is the digital development assistant at Eden Court and which has been seen at festivals around the world."
In this film, Scott meets Andy, a self-proclaimed communist revolutionary who documents his life on a Hi-8 camcorder. This funny and unconventional documentary turns the lens on itself and examines the filmmaking process.
"Another highlight is Iona, directed by Scott Graham, who made a film called Shell which was shown at the festival two years ago and was filmed in Ullapool and Gairloch. Iona is an intense family drama set against the backdrop of the Hebridean island of Iona and is very, very good."
The festival, which attracts audiences from across the UK and beyond, opens with the Scottish premiere of Brooklyn, which sees Saoirse Ronan leaving her home in rural Ireland in the 1950s to begin a new life in America. Highlights throughout the five-day festival include He Named Me Malala, which tells the journey and story of Malala Yousafzai, who was forced to leave Pakistan after being the focus of a Taliban attack after speaking out about the right for young girls to be educated.
Viggo Mortensen plays a French teacher in Algeria during the revolution with France who is made to transport a Moslem prisoner across impossible terrain in the powerful Far From Men. In Pawn Sacrifice, a troubled Bobby Fischer (Tobey Maguire) takes on the might of both Cold War superpowers in order to challenge the best the Soviet Empire has to offer at chess, a wonderful analogy of the Cold War itself.
Something a little different, and a first for the festival, is a screening that requires blindfolds and headphones. Carnival of Souls is an experimental horror 3D binaural audio experience which creates a sense of intimate proximity that immerses you in the drama. It was inspired by the experiences of blind cinemagoers and promises to be really interesting.
"As always, we'll be giving audiences a slip of paper and asking them to rate each film for the Audience Award, which has been designed by Hebrides-based artist Steve Dilworth," said Paul.
"So far, the award has gone round the world – to Japan, Australia, Sweden, Norway, Hungary and Iraq. It's always the film with the highest rating that wins.
"It's always nice learning what film the audience reacts to best. We take great pride in knowing that a little piece of our festival has taken up residence in all corners of the globe."
To book tickets for screenings at the Inverness Film Festival 2015 visit www.eden-court.co.uk or contact the box office on 01463 234234.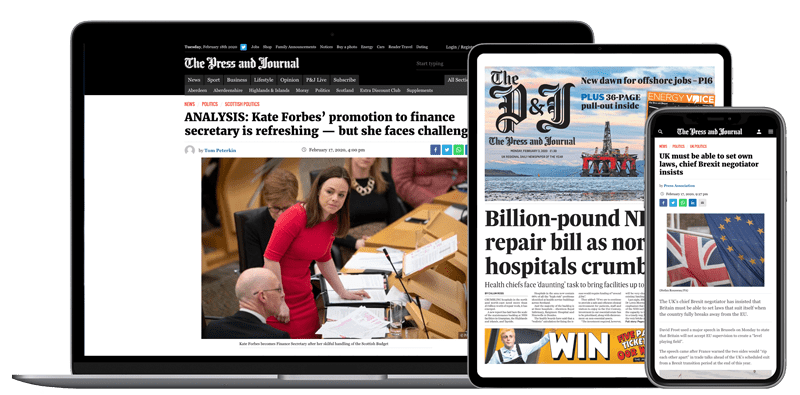 Help support quality local journalism … become a digital subscriber to The Press and Journal
For as little as £5.99 a month you can access all of our content, including Premium articles.
Subscribe