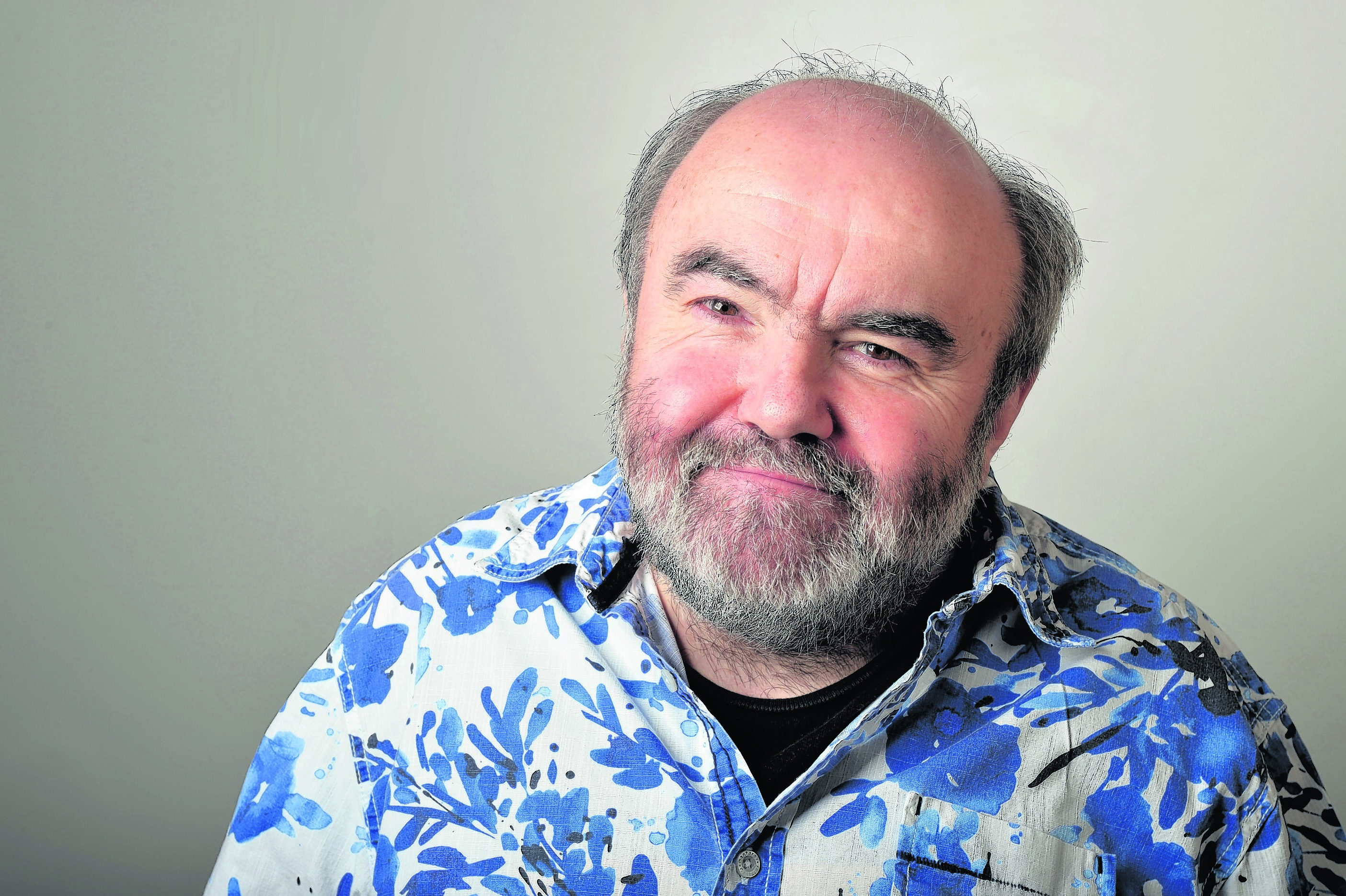 One of the best-loved comedians and writers on TV, Andy Hamilton, makes it a family affair for his shows in Inverness and Aberdeen next week, writes Susan Welsh
In a bid to win over an audience, an awful lot of performers will happily tell those who have paid to see them live, that it's great to be back in that particular city or town again and how much they really love being there. Sometimes, you get the feeling that, just before stepping on to the stage, they've had to double check with someone backstage as to just exactly where they are.
That could not be said of comedian and comedy writer Andy Hamilton. Despite making outrageous claims such as that he was once a 6ft 4in professional basketball player until a tree fell on him, when the short but sweet comedian tells audiences in Inverness and Aberdeen this week that it's good to be back, he will genuinely mean it, for he has strong connections with this part of the world.
"My wife, Libby, is from Nairn and is part of the Asher family of bakers and is a pretty good baker herself; she makes excellent cakes," said Andy.
"Coming here is an absolute treat, as we get to spend time with the family."
The couple met at Cambridge, but didn't start going out until long after they'd left the city of dreaming spires. Because of the Nairn connection, Andy and family are regular visitors to the Highlands, Moray and beyond, which may also explain why a Press and Journal – and Asher's bakery van – featured in the smash-hit comedy movie he co-wrote, What We Did On Our Holiday, which is set in the Highlands and featured Billy Connolly and David Tennant.
"No money changed hands, I can assure you, that was purely co-incidental," said Andy, who is back on the road and on stage with a brand-new solo show, Change Management, which is at Eden Court Theatre, Inverness, on Monday, November 9, and the Lemon Tree, Aberdeen, on Tuesday, November 10.
During his 61 years on this planet, Andy has experienced many changes and it's this topic that forms the backbone of the show.
"I got to a certain age and thought I was probably old enough to look back and comment on some of the changes that have happened in my lifetime. It's not a grumpy old men show, but an evening of laughter and one that looks at the bigger picture.
"It's a really interesting topic and gave me time to think properly about stuff – you don't often get time to do that. Once you start looking at changes, you have to decide if they are significant and, if so, to what degree, whether they are good or bad, etc. It's been one of the most interesting shows to work on as it has made me look at patterns.
"It's a look at change and how we as a species cope with change, because most of us don't like change as it's an unsettling reminder of our own mortality.
"One of the biggest changes I've seen is the move towards individuality as we are all encouraged to see ourselves as a unique brand. You see that in people's names, tattoos. We are encouraged to be individual, partly for commercial reasons.
"Modern people are very preoccupied with notions of identity, whereas, when I was little, and we were emerging from the postwar period, things were a bit more collective; you didn't make a fuss and blended in more."
If you're feeling flustered because of flux, Andy's show will teach you how to cope with the changes we have seen and the changes yet to come.
This ability to reflect change and show how funny life can be is one of Andy's key skills, as can be seen in some of the numerous hit comedy shows and films with which he has been involved, such as Drop the Dead Donkey, Old Harry's Game, QI, Have I Got News for You and the hilarious family-based show Outnumbered, which he co-wrote with Guy Jenkin.
"My children were grown up by the time we started writing it, but Guy's children were a similar age to those in the TV show. Once we got started, it was easy to remember things that had happened.
"In one episode, the couple are sitting in accident and emergency discussing how many times they'd nearly accidentally killed or abandoned a child," said Andy.
"That one was a direct lift from me as I once left my son Pip, who was seven at the time, behind on a Greek island. I just completely forgot about him."
Andy Hamilton's Change Management is at Eden Court Theatre on Monday, November 9, (01463 234234) and Aberdeen's Lemon Tree on Tuesday, November 10 (01224 641122).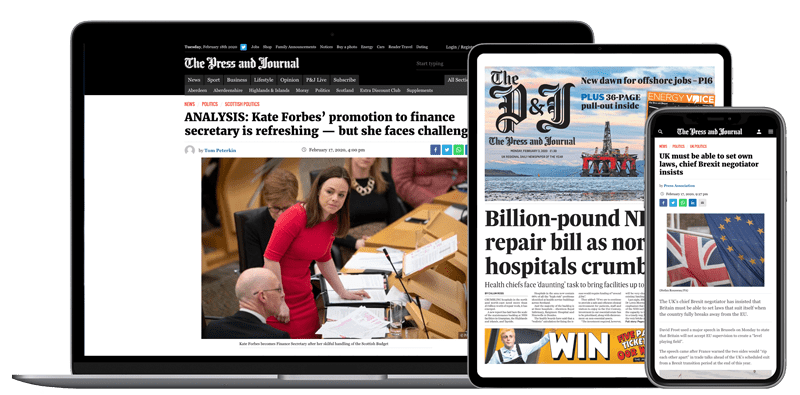 Help support quality local journalism … become a digital subscriber to The Press and Journal
For as little as £5.99 a month you can access all of our content, including Premium articles.
Subscribe