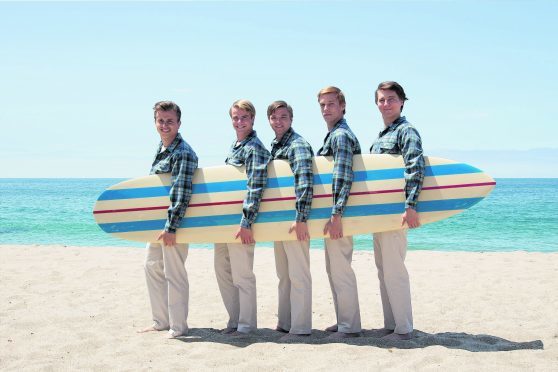 LOVE & MERCY (12)
4 stars
In the 1980s, Brian Wilson (John Cusack) meets spunky car dealer Melinda Ledbetter (Elizabeth Banks). A nervous first date exposes Wilson's mental fragility and Melinda learns that the singer-songwriter is under the care of his personal physician, Dr Eugene Landy (Paul Giamatti).
Brian's quirks do not deter Melinda and when controlling Dr Landy attempts to terminate the relationship, the plucky car dealer recruits Brian's housekeeper, Gloria (Diana Maria Riva), to expose the medic as a madman.
Intercut with this pivotal romance, stylised flashbacks usher in the groovy 1960s, when Brian (now played by Paul Dano) reacts to the release of the Beatles' Revolver with steely resolve. "I'm going to write the greatest album ever made," he promises fellow Beach Boys members Dennis (Kenny Wormald), Carl (Brett Davern), Mike (Jake Abel) and Al (Graham Rogers).
Brian questions his artistic genius and the sniping voices in his head grow louder.
Love & Mercy is a sensitive biopic, which juxtaposes Brian's first battles with mental illness and the love affair, some 20 years later, that provided the creative spark for his award-winning solo album Smile.
Scriptwriters Oren Moverman and Michael A. Lerner overcome the daunting prospect of dual time frames with finesse, while director Bill Pohlad elicits strong performances from Dano and Cusack as the two incarnations of a songwriting genius. For a film which confronts the vagaries of the human mind and various forms of abuse, it is too neat in its depictions of characters and their poisonous relationships, but it's a small blemish on an otherwise polished step back in time.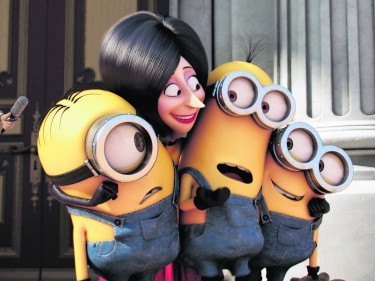 MINIONS (U)
3 stars
Since the dawn of time, Minions have gravitated towards despicable masters, including Tyrannosaurus Rex, Count Dracula and Napoleon. Unfortunately, these masters die prematurely – at the hands of the clumsy, yellow hench-creatures – leaving the Minions in a state of deep depression.
One brave soul named Kevin steps forth to find an evil boss for his bald, jaundiced brethren. Flanked by Stuart and scaredy-cat Bob, Kevin leaves the Minions' ice cave retreat bound for 1968 New York City. There, the Minions pledge allegiance to bouffant super-villain Scarlet Overkill (Sandra Bullock) and her inventor husband, Herb (Jon Hamm), who are plotting to steal the Crown Jewels from Queen Elizabeth II (Jennifer Saunders).
Minions has a sprinkling of giggles and doesn't outstay its welcome, but there's an unshakeable feeling that Pierre Coffin and Kyle Balda's film falls short. In small doses, Despicable Me's goggle-eyed hench-creatures are a deranged delight. As unwitting heroes of their own big-screen adventure, these pint-sized "knights in shining denim" lose some of their loopy lustre, hindered by Brian Lynch's flimsy script, which is disappointingly light on storyline and belly laughs.
A dazzling vocal cast of gifted comic actors is repeatedly shortchanged. Very young children, who gurgle with glee at the Minions' bonkers vernacular combining Esperanto and gobbledegook, will adore the slapstick, pratfalls and the tiniest member of the Minions clan, Bob, who clutches a well-loved teddy bear called Tim. Adults will be considerably harder to win over. A three-disc box set comprising Despicable Me, Despicable Me 2, Minions and nine mini movies is also available.