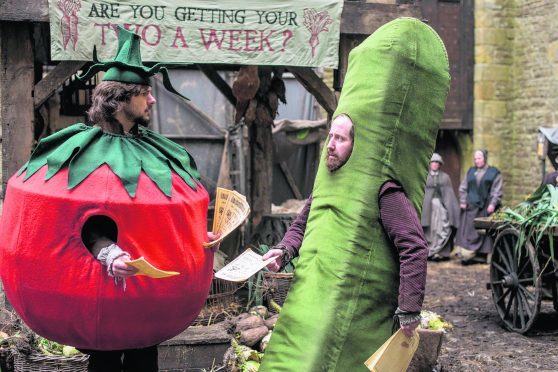 BILL (PG)
3 stars
William Shakespeare (Mathew Baynton) is a self-doubting dreamer, who squanders his talent in a hard-strumming Elizabethan boy band called Mortal Coil.
He yearns to work in the theatre, so he packs his knapsack, bids farewell to his wife, Anne Hathaway (Martha Howe-Douglas), and heads to London, where he befriends Christopher Marlowe (Jim Howick). The two men join forces on a play, which they intend to sell to the Earl of Croydon (Simon Farnaby), who has promised a comical entertainment for Queen Elizabeth I (Helen McCrory).
She is blissfully unaware that King Philip II of Spain (Ben Willbond) is plotting to kill her. Thankfully, the Queen's spymaster general Sir Francis Walsingham (Laurence Rickard) has a bulbous nose for trouble and sniffs out treachery in the ranks.
Bill is an unabashedly silly romp from the creators of Horrible Histories and Yonderland, laden with cross-dressing, smut and the occasional documented fact. Scripted by Rickard and Willbond, the film enthusiastically dons doublet and hose to run amok through the disease-ridden streets frequented by Oscar-winning romantic comedy Shakespeare In Love.
Production designer Simon Scullion and costume designer Charlotte Morris work tiny miracles on a limited budget to conjure a pungent vision of 16th-century London, replete with scheming, skulduggery and silly accents.
The cast's energy is infectious and frequently they seem to be one smirk or snigger shy of corpsing en masse and ruining the take. Humour remains just within the bounds of a PG certificate, including repeated appearances of a handheld torture device that is thrust where the sun doth not shine.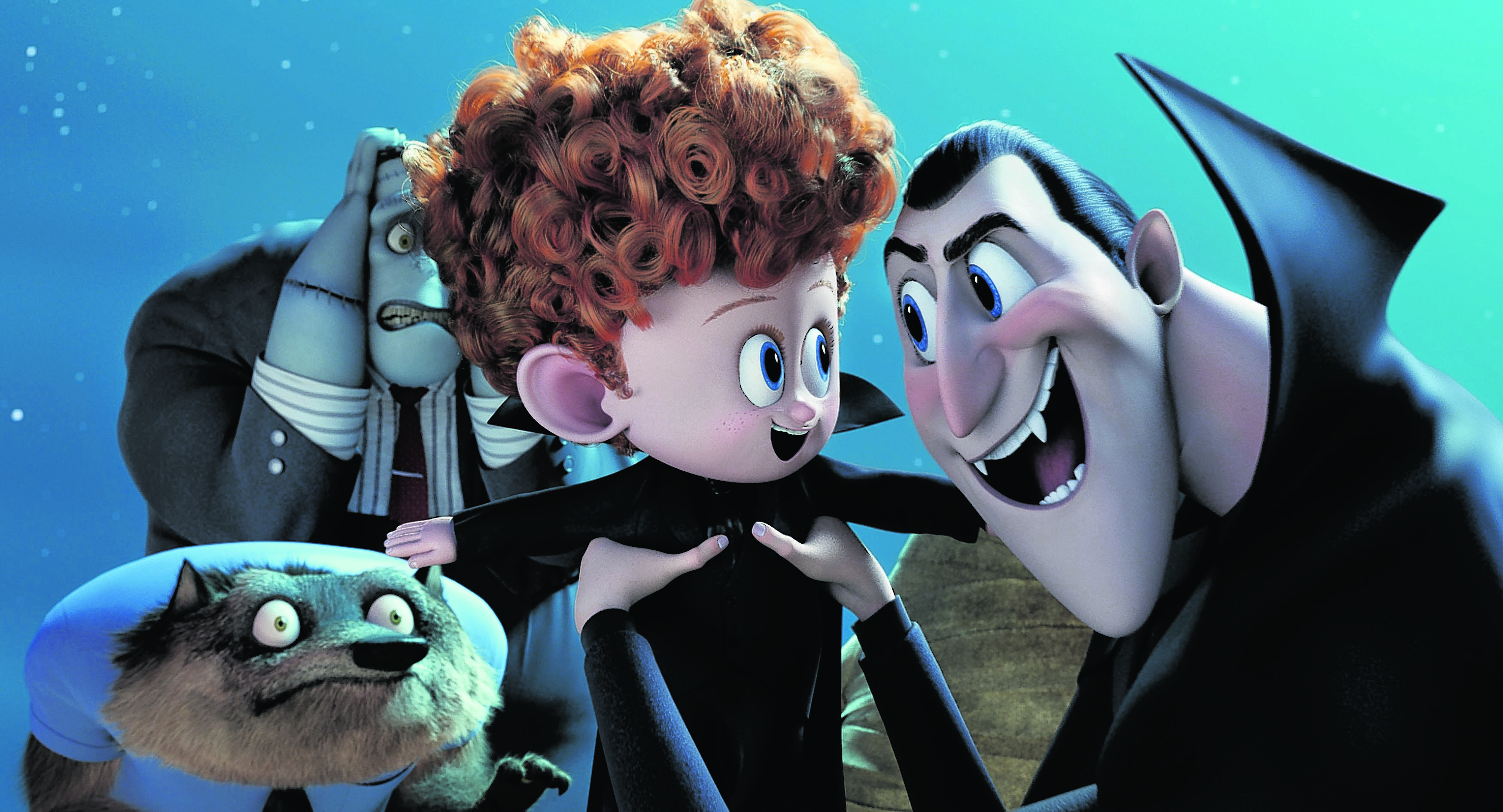 HOTEL TRANSYLVANIA 2 (U)
3 stars
The great and the good of the monster world gather at Hotel Transylvania for the wedding of vampire Mavis (voiced by Selena Gomez) and her mortal beau, Jonathan (Andy Samberg).
Soon after, Mavis falls pregnant and gives birth to an adorable son called Dennis (Asher Blinkoff). The couple consider moving to California to raise the child among other humans. Mavis's proud father, Dracula (Adam Sandler), is devastated: he believes that any heir to the bloodline should be raised in Transylvania, surrounded by other monsters. So he takes little Dennis on a journey to all of his favourite ghoulish haunts, aided by good friends Frankenstein's monster (Kevin James), Griffin the Invisible Man (David Spade), Murray the Mummy (Keegan-Michael Key), Wayne Werewolf (Steve Buscemi) and Blobby the Blob (Jonny Solomon).
As Dennis's fifth birthday approaches, Dracula waits nervously for the boy's first milk fang to sprout, which will be proof that he has vampire blood coursing through his veins.
Hotel Transylvania 2 is a jaunty computer-animated family comedy that treads a linear narrative path so young viewers remain engaged by little Dennis's rites of passage. Visuals burst with primary colours, even in the 3D version available exclusively on Blu-ray, and the script exhumes mouldering, corny gags with relish.
Vocal performances are solid if unremarkable, including a fleeting vocal turn from Mel Brooks as Vlad, Dracula's estranged father, who hasn't always been the best role model for his boy. Like so many sequels, it's all rather predictable. Once bitten, twice shy of originality and daring.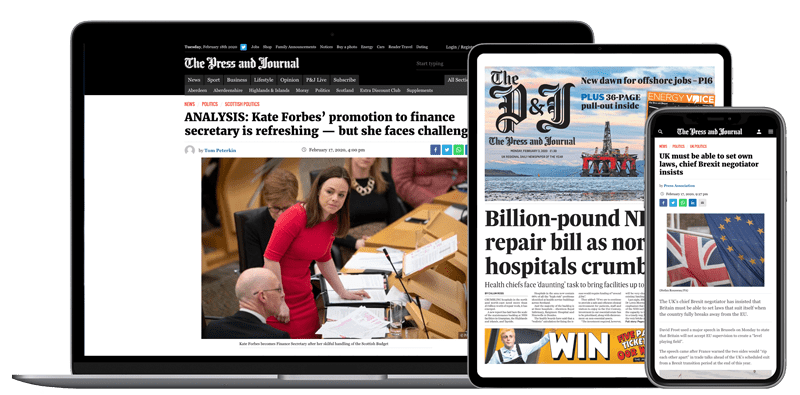 Help support quality local journalism … become a digital subscriber to The Press and Journal
For as little as £5.99 a month you can access all of our content, including Premium articles.
Subscribe