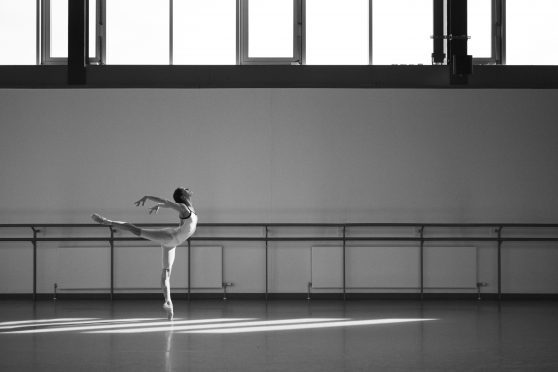 In a studio in Scottish Ballet's purpose-built facility within the Tramway in Glasgow, a group of dancers are rehearsing for the company's latest spellbinding production of Swan Lake.
As they move gently with the notes of the piano in the front corner of the room, British choreographer David Dawson analyses every step, making sure each is taken to his satisfaction. He's not afraid to let the dancers know if it's not.
The girls are styled in the usual ballet leotard, however their light-pink tights are sported on top and cut into shorts which sit halfway between the thigh and knee.
Of course, they won't be donning such attire when the classic tale takes to the stage in Aberdeen and Inverness in the coming weeks; the unorthodox look is simply to help them become accustomed to dancing in costumes with a similar setup.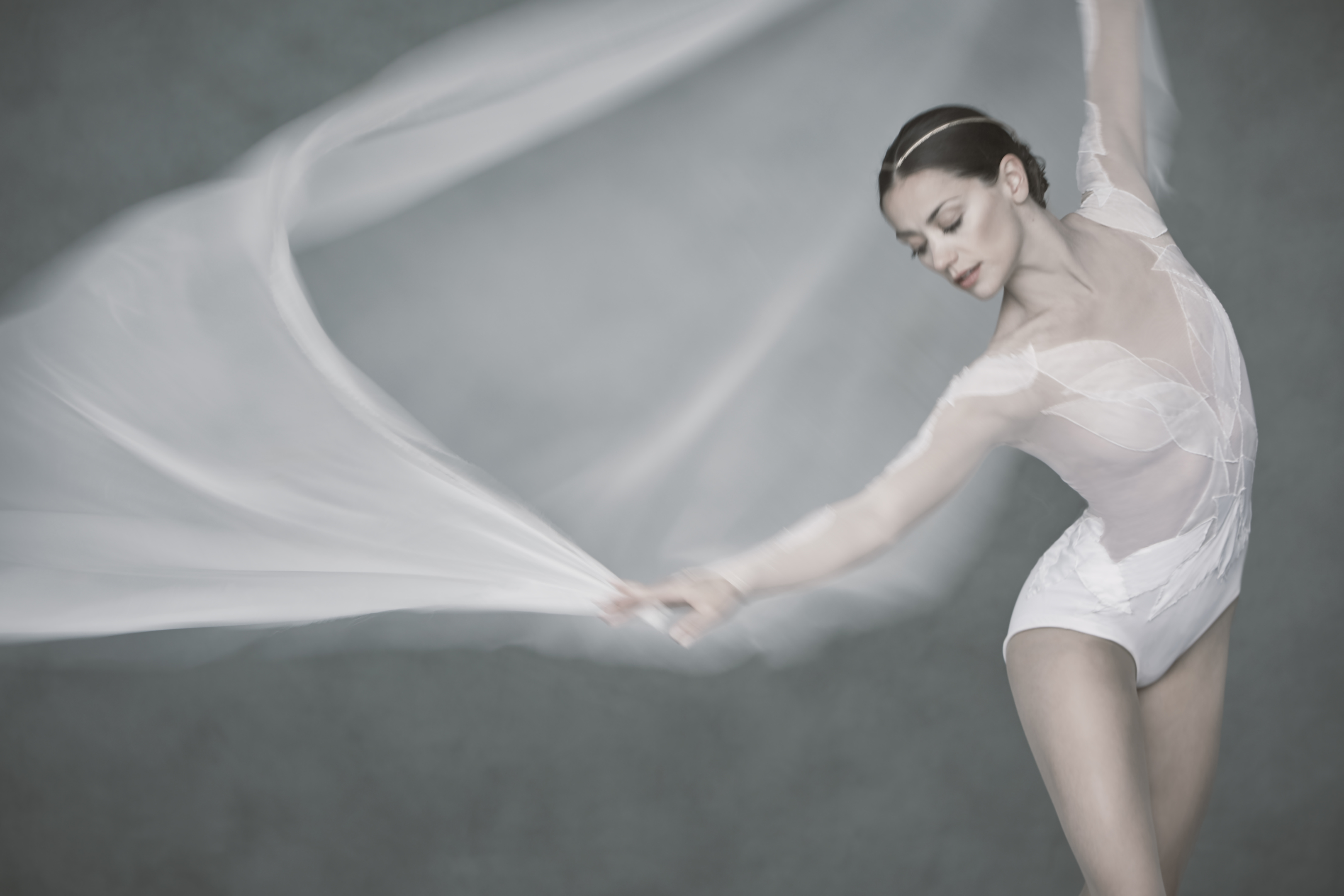 The story of Swan Lake is one that's been seen and heard many times before. Even those who aren't interested in dance might recognise the notes played as ballerinas take the stage for what is one of the most iconic moments in ballet – Dance of the Sugar Plum Fairy.
But when Scottish Ballet takes on the challenge of recreating a classic tale, the audience know the world-renowned company will not disappoint.
"What we always do, even with traditional stories, is give it a twist," said Christopher Hampson, chief executive.
"Swan Lake is a title the Scottish audience know well and the people trust by now that when we say we're going to do something, it's not going to be fluffy white tutus and pointe shoes.
"It will be classical, it will have classical ballet at its root, but it will be of today."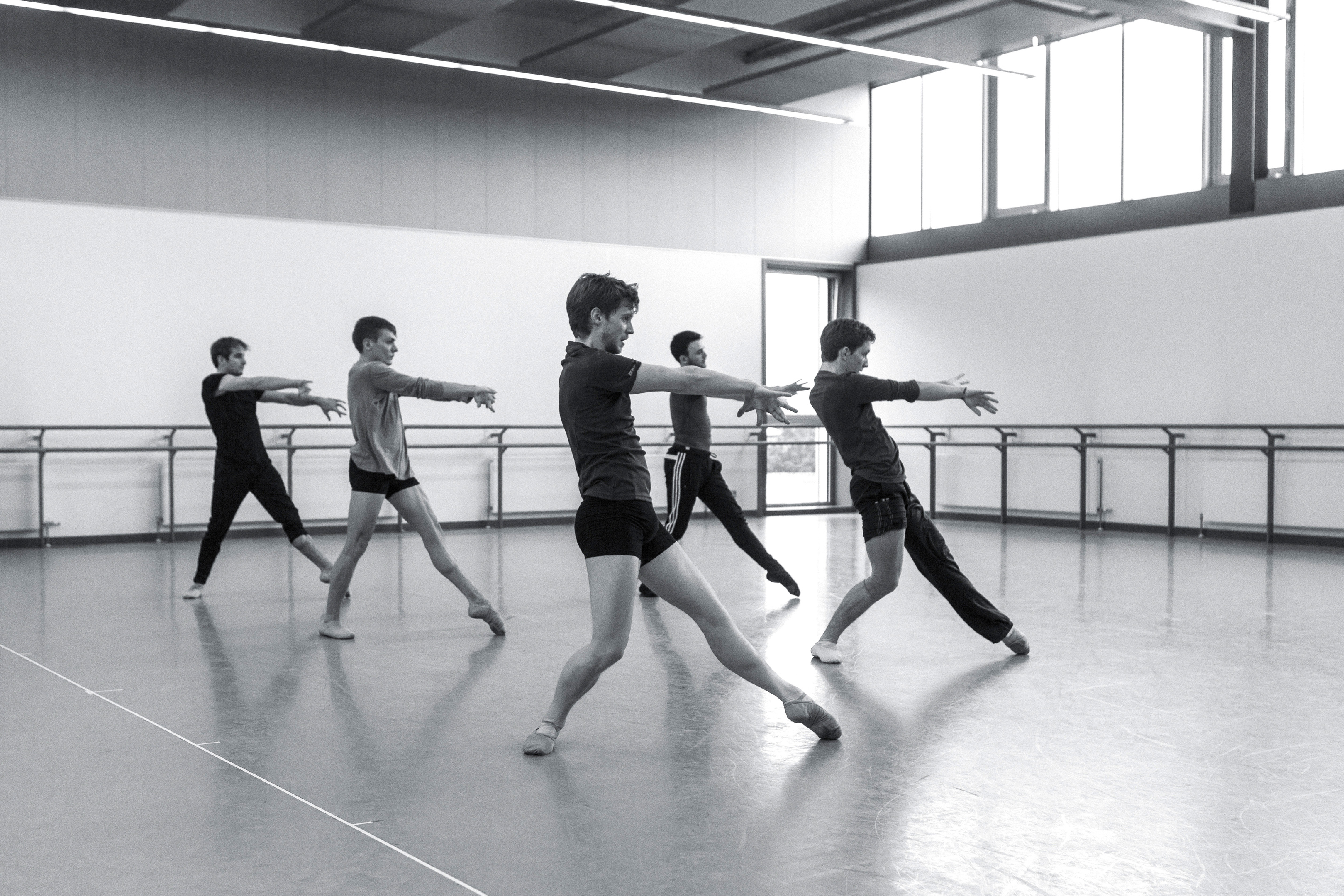 Dawson's take on the production, which is the company's first version in 20 years, will completely strip out the traditional boy-meets-girl and re-introduce the tale's damsel in distress as an idol.
"There's an equality between men and woman now that wasn't there in these fairytales," said Dawson, as he sipped on a strong black coffee with just a few weeks to go until opening night.
"The swan queen was under the spell of an evil man, but in my version she's not under any spell; she's a goddess in her own right.
"She's happy to be half swan and half human.
"It's just normal for them that women are very strong, very powerful, very nurturing – they're life-givers.
"In my job, there has always been an admiration of the feminine in a very powerful and strong way."
Dawson's spin on Swan Lake will take each character and portray them for what they are, rather than the image we, the audience, often have in our head.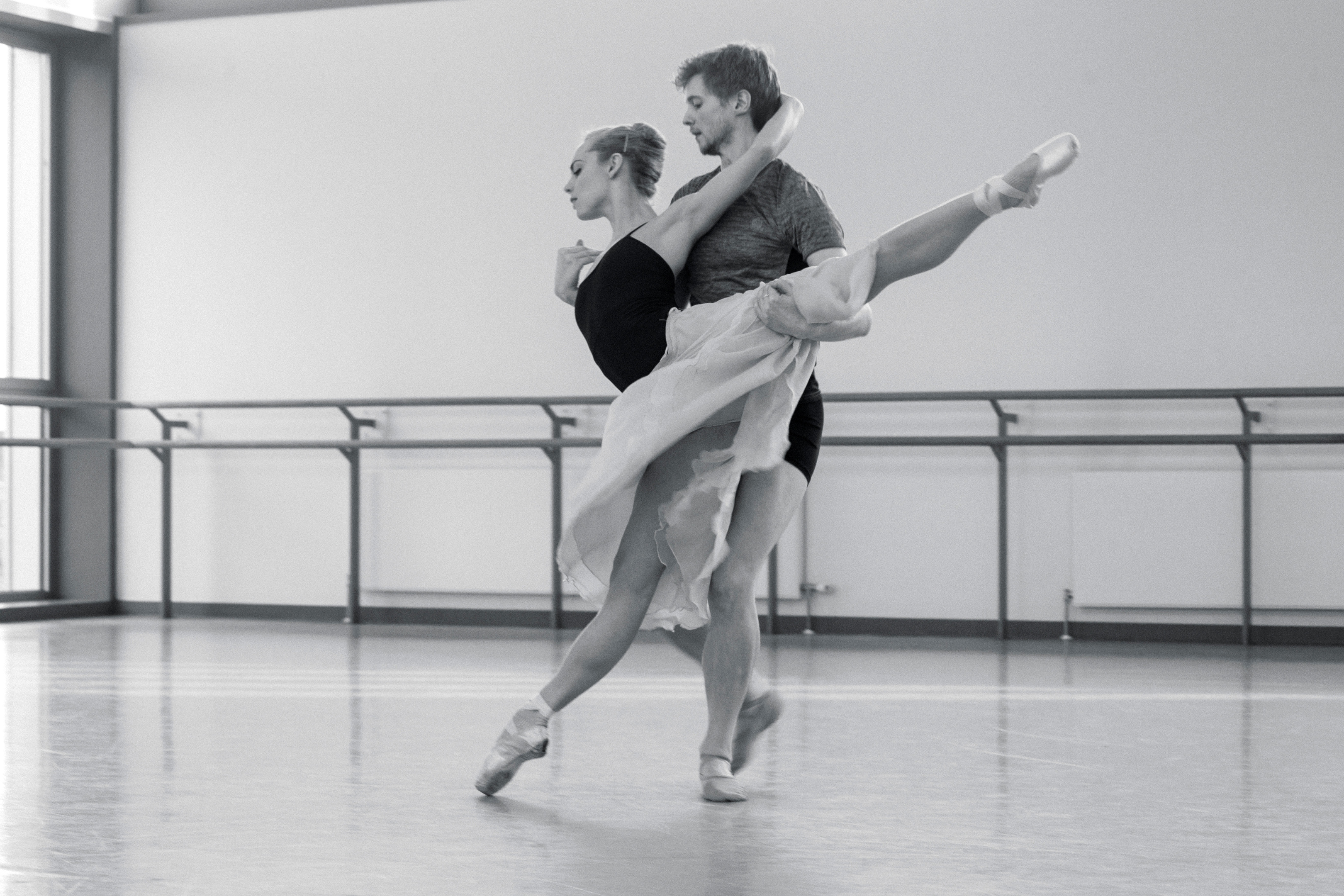 He said: "If you have the traditional version and you have Rothbart and the Queen, they behave in a certain way, or at least in the cliche of how we see those people – from how they walk to how they hold their arm to what kind of power they demand from the people around them. For me, this doesn't exist any more; I consider everyone equal."
With tales like Swan Lake, Cinderella and Sleeping Beauty often circulating their way through culture in different shapes and sizes, critics may be quick to criticise the retelling of a story that is so well known.
The approach Dawson takes is one that never dismisses the past, and looks constantly for new ways to feed the tales that help shape our lives.
"They are stories of love, marriage, monogamy, trust, betrayal, mistakes and choices and lessons that have been learned through these.
"That's why these stories are still told; those lessons still have to be learned.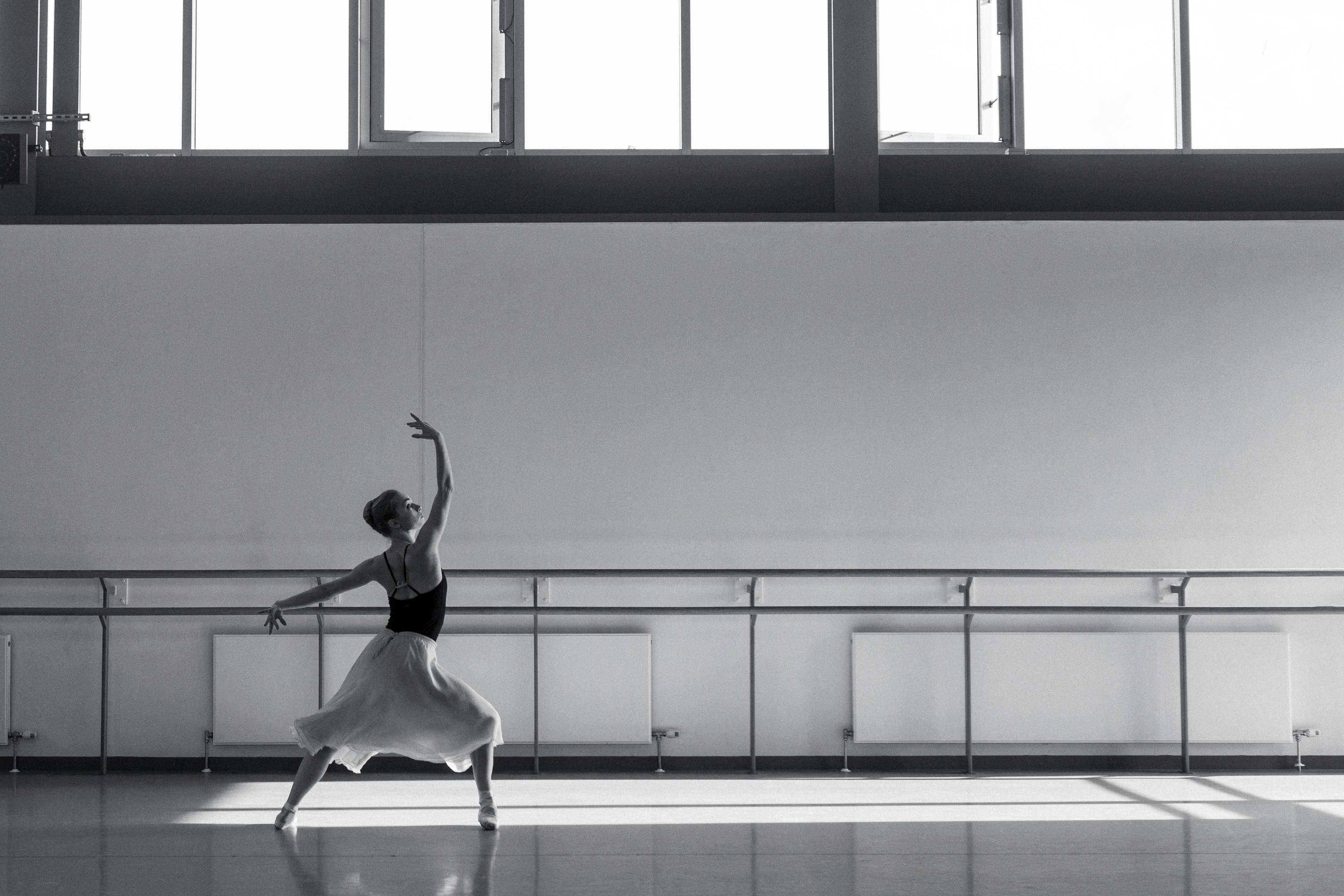 "When I was young, I thought Sleeping Beauty was literally about what I saw, but it's about so much more – coming of age, the journey from adolescence to childhood.
"There are different ways of growth, understanding yourself and having more wisdom to be able to go forward.
"The stories you hear as a child teach you how to be an adult.
"The reason to make a new one is, in a way, like saying we have buildings already, so let's not do any more. Or we have music, so let's not make any more music.
"It's about the creativity of each generation. We don't want to leave them in a position where they can't contribute to their own history."
Swan Lake will run at HM Theatre, Aberdeen, from Wednesday, April 27, to Saturday, April 30. It will then run at Eden Court, Inverness, from Wednesday, May 4, until Saturday, May 7.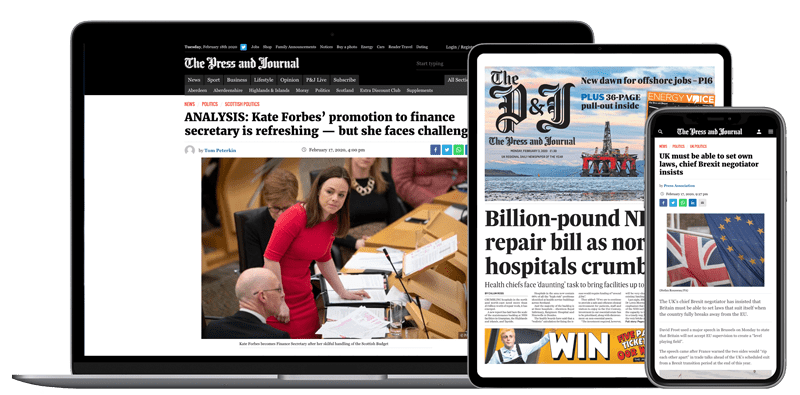 Help support quality local journalism … become a digital subscriber to The Press and Journal
For as little as £5.99 a month you can access all of our content, including Premium articles.
Subscribe