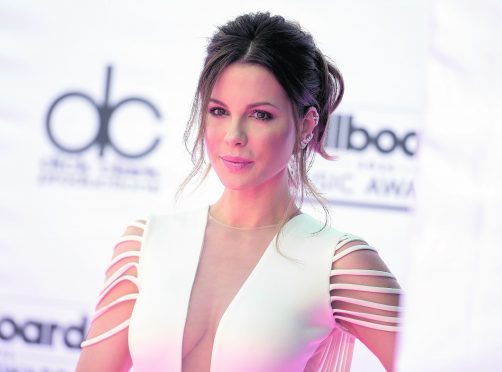 Kate Beckinsale only joined social media a few weeks ago – but she's already made quite an impression.
She's recreated a photo with her ex Michael Sheen taken shortly after their (now teenage) daughter's birth, revealed to the world she owns a horse costume, and lip-synced Starship's Nothing's Gonna Stop Us Now. So what inspired the decision to go social?
"Over the years, I've resisted social media completely, but I did suddenly realise the upside of it – it's the one time where it's you, not filtered through an interview or a photographer," she explains.
"I quite like the idea of having one little area that's like that – since people tend to have an opinion anyway," continues the 42-year-old, all glowing skin and swishing ponytail, and sporting a beautiful black and white summer dress.
"It has pockets!" she exclaims. "You always feel more comfortable …"
Her flawless image is partly why she decided to embrace the likes of Twitter and Instagram.
"One of the things I feel very keenly is that my public persona, which I think is cobbled together largely through Underworld (the vampire franchise in which she plays "grim-faced" Selene) and pictures of me going down a red carpet, has added up to make this creature that I simply don't recognise at all," stresses the Oxford-educated star.
"If you had an office party, you'd get more dressed up for it too – it's just that people take photos of me doing that, and then people think I'm like that all the time."
To be fair though, this is a woman who's photographed emerging from the gym with a chic up-do and shades.
She says living in LA – where she's been based for years – has a big part to play in that.
"My typical day tends to be get up, work-out, do yoga, and for some reason in LA, you're not all sweaty and stinky there. I don't know why, maybe it's so dry. If I did that here, I'd be a disgusting monster!"
Misconceptions aside, Beckinsale's also online because she's keen to spread the word about her new film, Love & Friendship.
"I really want people to see this movie because I think it's really funny, and people will have a very nice time seeing it," she says of the surprisingly laugh-out-loud adaptation of the Jane Austen novella Lady Susan.
It's believed that Austen was just 20 when she wrote it, just before she was about to start work on her first version of Sense And Sensibility.
Set in the 1790s, it centres on beautiful, young widow Lady Susan Vernon, played by Beckinsale, who arrives at the country residence Churchill in a bid to distance herself from the gossip surrounding a rumoured dalliance – and to find husbands for herself and her daughter Frederica (Morfydd Clark).
Lady Susan's wonderfully witty, but also flawed, self-absorbed and manipulative.
"When you've got a character like this, the worst thing you can do is try for likeability, because then it will make you creepy, and she's never trying for that. She's so confident in her likeability, I think that's the point," says Beckinsale, whose performance is being hailed as one of her best.
"The emotional centre of the movie, for me, is her conversation with her daughter, where she spells out: 'Look, this is our situation. You've got to get married, and so do I, and this is the reality of the world we're living in'.
"Even though it's a kind of funny scene, that really is what's driving her; it's what she has to do in order to survive," adds the actress.
"That grounded it for me, in terms of this is not just a frivolous woman going around being bitchy to everyone. This is someone who's quite pioneering for that period of time, and to me, it felt like it justifies the method."
The novella's been adapted, directed and co-produced by Whit Stillman.
He says he began the project back in 1998, "as a lark, something to work on, essentially for fun, with no one looking".
However, the 64-year-old film-maker notes that he always had Beckinsale in mind for the role – even if it meant waiting for her.
It was news to the actress. "Whit's a very sneaky, secretive dude, so I didn't know until quite recently how long he'd been gestating it to be honest – which was a considerable amount of time because it was shortly after The Last Days Of Disco, which was about 75 years ago," she jokes.
She's referring to Stillman's 1998 movie in which Beckinsale starred alongside Chloe Sevigny (who also appears in Love & Friendship as Lady Susan's American confidante Alicia Johnson).
"And yes, at that time, I was 22 or something, so I couldn't have pulled off [having] a 16-year-old daughter!" she adds, laughing. "It's nice he waited for me."
Lady Susan's fondness for conversation meant Beckinsale was faced with reams of dialogue to learn, a task made all the more difficult given Stillman's desire to tweak the script during production.
"Somehow you pull it off, but I do feel like I went through a series of mental agility tests. If I do get Alzheimer's I'm going to be furious, because I felt I really did a workout on this movie!"
The daughter of actors (she was just five when her father died, aged 31), Beckinsale made her small-screen debut in 1991's Devices And Desires, and two years later was cast in Kenneth Branagh's film adaptation of Much Ado About Nothing.
Romantic movies Pearl Harbor and Serendipity followed, along with comedies such as Click with Adam Sandler, and dramas including The Aviator and 2014's The Face Of An Angel.
But it's action with which she's become synonymous, following roles in Van Helsing, Total Recall and the Underworld franchise, which began back in 2003.
She married the film's director Len Wiseman in 2004, but they separated last year. A fifth movie is due out later in 2016, which is set to showcase more stunt work by Beckinsale – not that she's bragging about it.
"I've never felt at ease with it," she confesses. "It's just really odd to suddenly be considered the go-to person for the thing that's not your comfort zone.
"The more movies I've done, the expectation for me to be naturally 'Bruce Lee' is far greater than it was on the first movie, where they were all thinking, 'Shall we fire her; is she ever going to be able to do it?'
"Now it's, 'Oh yes, Kate, you'll jump between two moving trucks, won't you?' And I go, 'Oh my God, please don't make me do that'."
A sixth outing is reportedly in the works, but Beckinsale's keen to continue to alternate between genres.
"That was always my plan really, and I've been really lucky in the sense that I've been able to do a lot of different things," she notes.
"I hope I continue to be able to mix it up."
Love & Friendship is in cinemas now.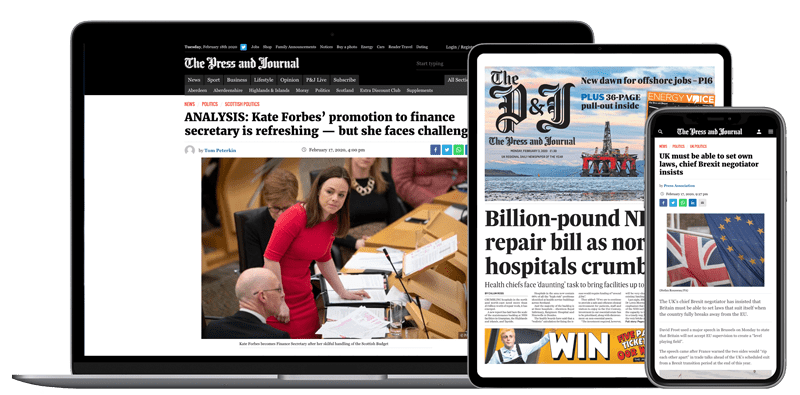 Help support quality local journalism … become a digital subscriber to The Press and Journal
For as little as £5.99 a month you can access all of our content, including Premium articles.
Subscribe