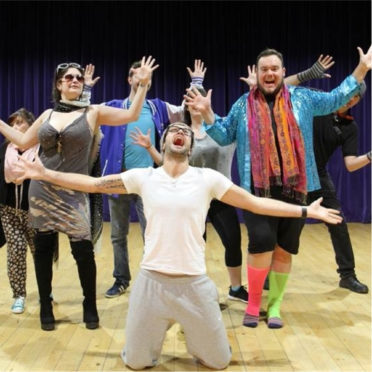 A murder has occurred and HM Theatre needs a team of nosey investigators to inspect the scene.
Find your inner Sherlock, for a murder will soon take place. The beautiful HM Theatre becomes a crime scene this weekend, when Right Here Productions stage their murder mystery night, From Stage to Scream.
In aid of the Music Hall transformation, guests will enjoy a three-course meal with a difference when they head to HM Theatre on Saturday. Diners will be plunged into a world where an amateur dramatics society hosts a cabaret evening, but when one of the guest artists is found dead, things soon turn sinister.
Along with Dan Greavey, Alison Telfer runs Right Here Productions which can be found all over Aberdeenshire performing one of their many murder mysteries.
How did you and Dan meet?
We were both in a production in Inverurie of A Midsummer Night's Dream in 2007, as part of the Aberdeen International Youth Festival. Dan then saw a production I was involved in and got in touch to say he had an idea for a show and would I help write the musical.
How are you involved in 
Right Here Productions?
It is my production company which was set up in 2010 by me and Dan when we wrote and directed a new musical. We then took it to the Edinburgh Fringe in 2011. We label ourselves as a film and theatre company.
When did you first start 
doing murder mysteries?
It was in 2015 when we were approached to do one in Portsoy that got the ball rolling. Now it is quite crazy; we have 12 before May this year but it is great, I'm loving it.
Do you use the same 
actors for every show?
We cast from local actors usually, mostly friends that Dan and I have met through amateur dramatics. We have quite a pool now of friends and acquaintances who act for us. It is pleasantly surprising just how much talent Aberdeen has on tap to draw on. We have lots of different characters and around 30 actors.
What is the difference 
between putting on a 
traditional show and 
staging a murder mystery?
Firstly, the actors aren't on stage. Usually we are writing the show for the venue or as part of a theme; we have Scottish, 1920s and Downton Abbey shows. It is also unique because we tend to take the guests around the venue. In hotels we have used a bedroom as a crime scene or a staircase. In HM Theatre the 
possibilities are endless. It affects 
your writing because the venue essentially becomes another character.
Do the actors have to be 
more in character walking compared to being on stage?
There is a lot more interaction than on stage where you are blinded by the lights and not necessarily responding to the audience other than if you hear a chuckle. In a murder mystery the actors speak to the guests, interact and have to respond correctly to questions or if they are heckled. They have to be quick on their feet and thankfully all of our actors are able to control a crowd. I think the actors also enjoy it more. That feeling of fear of the unknown is also enjoyment.
Where do you get 
the costumes from?
We often source from the actors who have contacts in Aberdeen. My mum also makes things which is quite handy. For our Downton Abbey script she made the maid's mop caps and aprons.
Do you mainly perform 
shows in Aberdeen?
It is mostly in Aberdeenshire. The furthest north we have been was Portsoy and we have one booked in Edinburgh for later this year. There 
are a lot of National Trust properties in the area. The film side of the production company takes us all over Scotland.
Did you have to undertake a lot of research about HM Theatre ahead of this show?
Dan works with the panto at HM Theatre every year, so he has extensive knowledge about the theatre and backstage. I did the student show in 2015, so we have both been backstage and on stage. For the show this Saturday we decided to go for an amateur dramatic society putting on a show, so we were writing what we know. It is a bit tongue in cheek and was a lot of fun to write. Hopefully 
the guests will experience lots of laughs.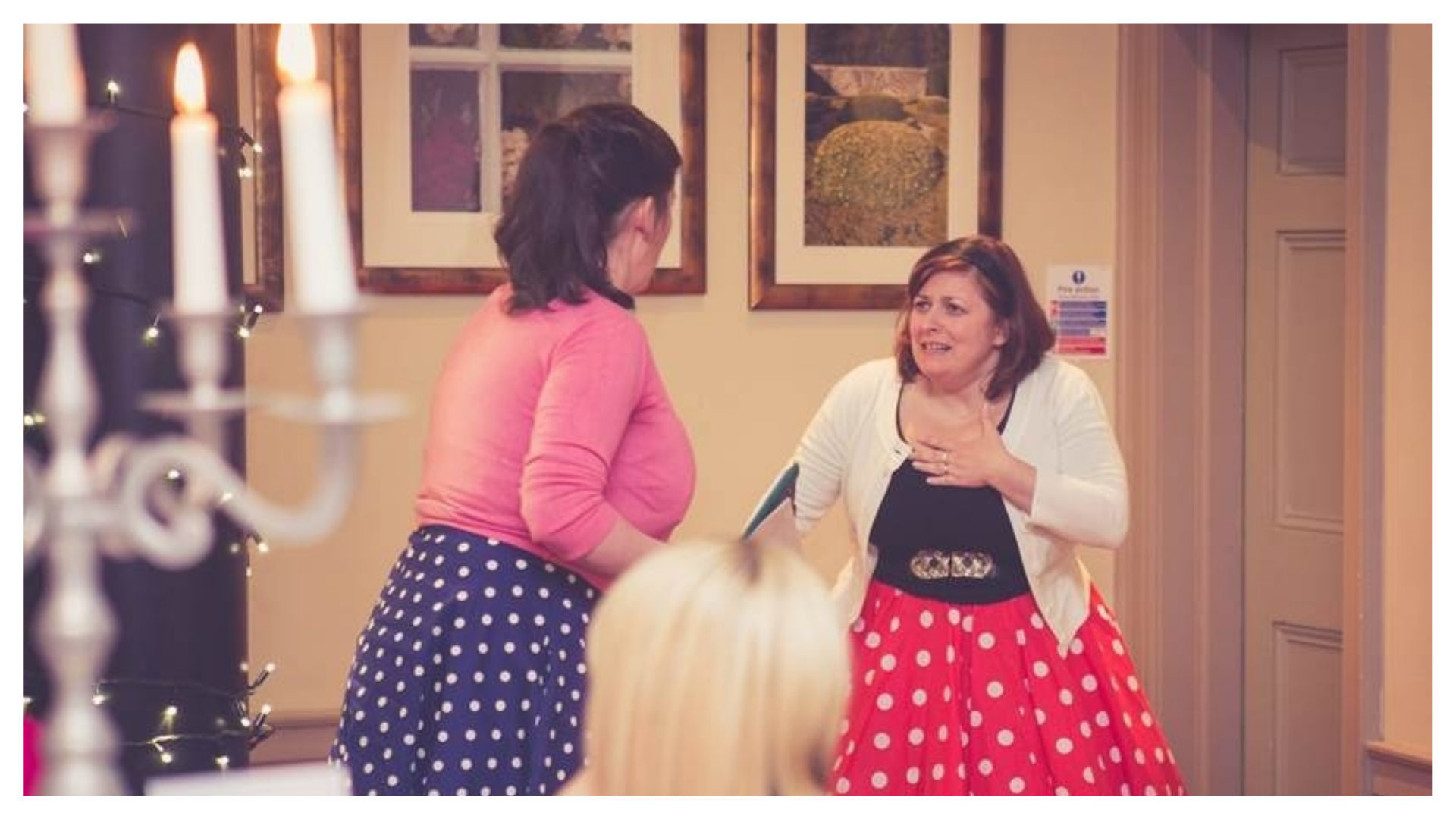 How does the format 
of the evening work?
The night is structured around the meal. The murder is announced at the start and that is when the guests usually get to inspect the crime scene. Then they have their starters before we come back and do a bit more. 
We have some prepared questions and guests are taken off to rooms in between courses. Because we are in HM Theatre, we also use the auditorium. After the main course the guests are taken through to see the actors perform as the amateur dramatics group with some songs. We are branching out with the entertainment and the singing.
Should guests get 
involved and dress up?
Absolutely. The actors are dressing smart but guests can come along wearing whatever they like.
Is the evening being 
held to raise money?
Yes, the murder mystery is a fundraiser for the Music Hall. It is a really important building in Aberdeen and we wanted to do our bit.
Amateur Dramatics – From Stage to Scream takes place at HM Theatre this Saturday, February 10. See www.aberdeenperformingarts.com/events/murder-mystery-night