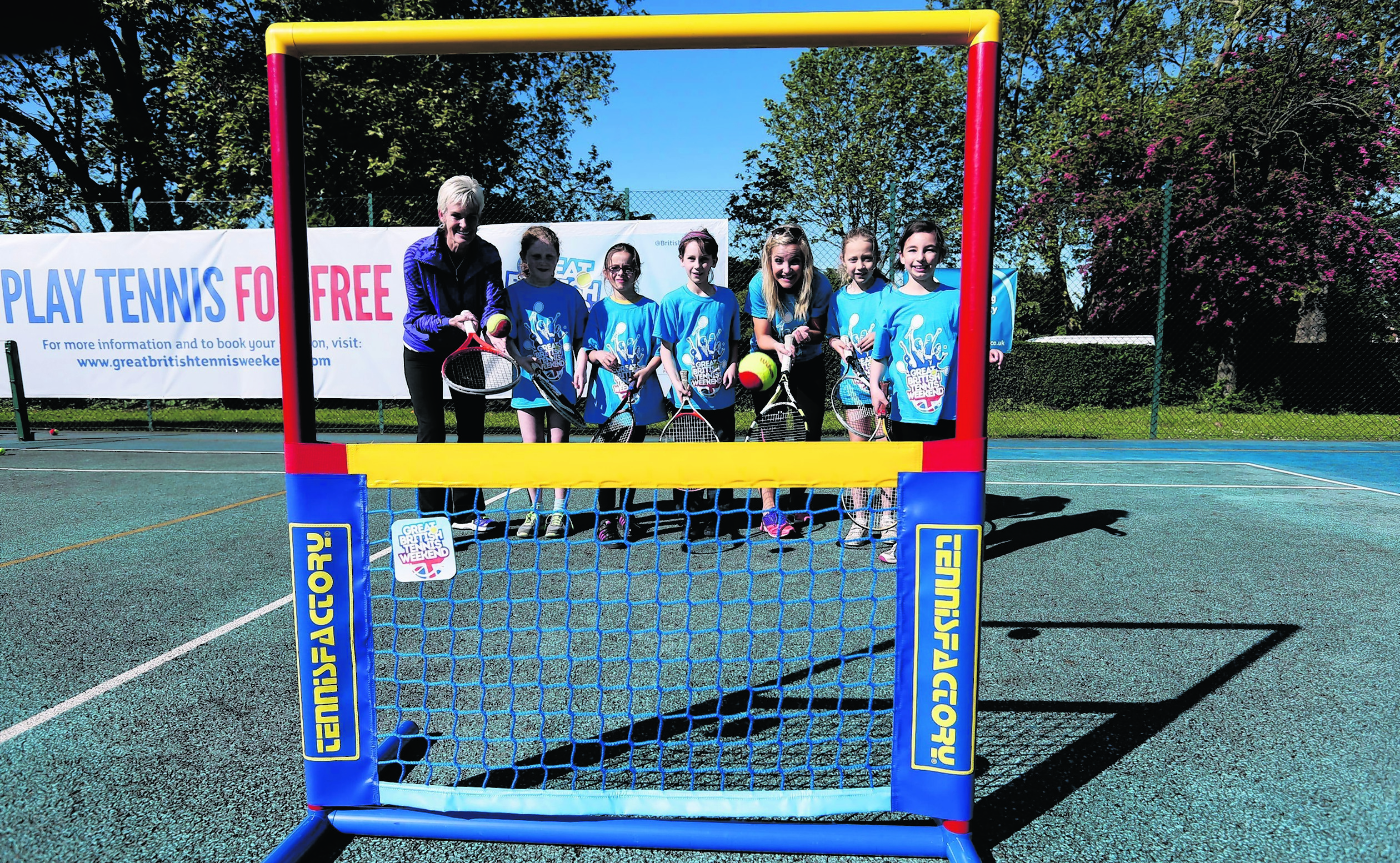 Free good reasons to pick up a racket this summer
Andy Murray may have been knocked out of Wimbledon, but, across the country, kids are still going tennis crazy, playing makeshift versions of the game on the street.
As a child, former Blue Peter presenter Helen Skelton did the same thing. But unlike most, she went on to join a tennis club and her brother played the game at national level.
She is supporting a Lawn Tennis Association (LTA) initiative to get more families to take up the game.
She said: "My mum and dad played a lot of tennis, and we spent hours on the tennis court with them when we were kids."
Tennis fever tends to die down once Wimbledon is over and many children forget about the game, but the LTA aims to change that with the Great British Tennis Weekend, which takes place across the country during the weekend of July 19-20.
Venues will provide rackets and balls, and the LTA stresses all ages and abilities are welcome.
Helen said: "Tennis is such a fun game that all the family can enjoy together; I love the idea of mums and dads getting out there with their kids at the weekends.
"You might think you've got to be a professional to go to a tennis club, and have white shorts and skirts. But the Great British Tennis Weekends are designed to debunk that. It's a really welcoming environment and you can be a complete novice: there's something for everyone.
"If you're a parent, it's a perfect opportunity to take your kids along and have a go," she said.
The David Lloyd Club on Garthdee Road, Aberdeen, will host open tennis events from 2-5pm on Saturday, July 19, and Sunday, July 20. Contact 01224 321333.
In Inverness, there are opportunities to try tennis for free most Sundays, from 10am-noon at Bellfield Park.
The popular family sessions are delivered in partnership with Inverness Tennis Academy, Highland Highlife and the Tennis for Free charity.
For more details and to book in for your free session, visit www.bellfieldpark.co.uk