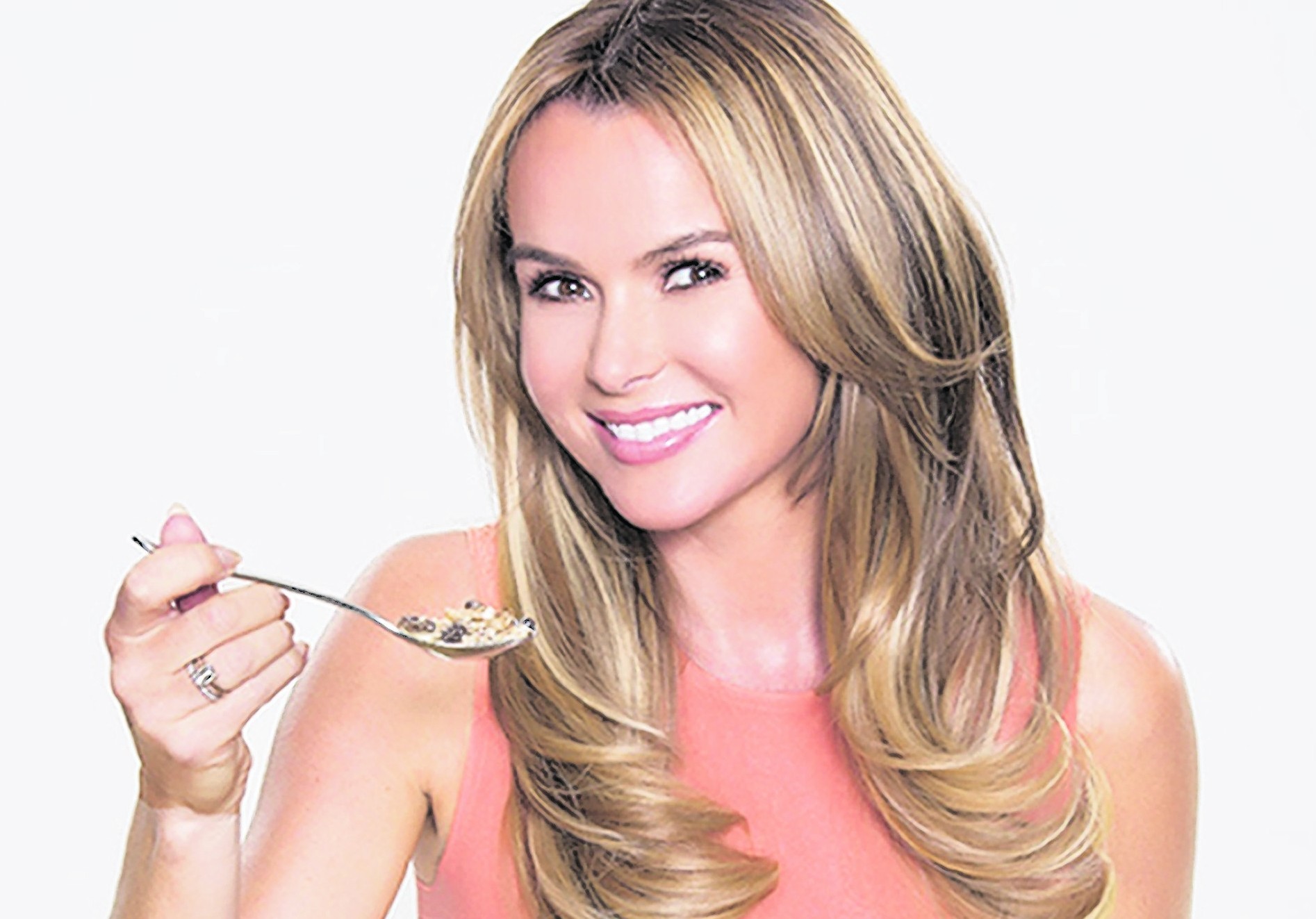 Amanda Holden is the glamorous judge on Britain's Got Talent who helps axe contestants with stars in their eyes but not enough potential. She reveals her 'soft' side and explains how her daughters rule her life
If there was a prize for telling people they're not good enough to pursue their dream of stardom, Amanda Holden reckons she should win it.
Because while she may appear ultra-professional, cool and decisive as a judge on Britain's Got Talent, slickly dashing the hopes of thousands of unsuccessful performers as well as boosting winners, she believes her own talent is for softening that blow of rejection.
"Of course it's fine choosing those who go through but, as an actress, I understand more than the other judges what it feels like to be rejected and what that audition really means to people," says the 44-year-old, the longest-serving judge on the ITV series, which now in its ninth year.
She shares the panel with show creator, Simon Cowell, singer Alesha Dixon and comedian and presenter, David Walliams and explains: "Even though David's acted, he's not auditioned, so I think I'm the one of all of us who knows the best way to let somebody down, without giving them false hope or telling them they're rubbish. For instance, you can say they're actually good but not as good as they should be for the show."
The actress, seen in hugely successful TV dramas Wild At Heart and Cutting It, confesses that her considered, gentle approach is due to experiencing her own humiliations in the past.
"Believe me, I've had many mixed fortunes at auditions when people have said, 'No, no, no!' just as I've started performing or stopped me in the middle of a song… humiliating!"
Engagingly candid and with a sharp sense of humour, Holden's opening up about her 'soft' side as well as talking about her role on BGT, which last weekend attracted a record 11.7 million viewers for the second week of auditions; describing fatherhood's effect on Simon Cowell, and her own joy in motherhood.
"I certainly don't feel like a veteran on the show even though I've been on it for nine years. I still feel new every time I do a new series," she says about the contest which has launched careers including those of singers, Susan Boyle and Paul Potts, dance troupe Diversity, and Ashleigh Butler with performing dog, Pudsey.
"Even after all this time I still think on the first day, 'Oooh, how do I do this?' or worse, 'What happens if this year there's no talent?!'. Actually that's never happened and every time I take part, it's so exciting to see all the new acts," she smiles.
Although the show's popularity and her own enthusiasm is unchanging, she reveals something has altered since Cowell became a father to son Eric, now 14 months old.
"Since Simon's had Eric, it means we can all talk openly about our children, which makes it so much more relaxing and real than it used to be. Before we always had to have these covert conversations because Simon didn't have kids and just wasn't interested in nappies and the problems of not getting any sleep," reveals the mother-of-two. Her children are daughters, Lexi, nine, and Hollie, three, with record producer husband, Chris Hughes, while Alesha Dixon has a six-month-old daughter, Azura Sienna, and David Walliams' son, Alfred, will be two in May.
"Nowadays we can freely say things like, 'Oh guess what Hollie did last week, she sang this or that' and Simon will chip in and go, 'Eric can do dinosaur impressions' which actually makes the rest of us go, 'Er, really?'. I mean, after all, he is only one!" she says with an amused smile.
"But really it's so sweet, as he goes off on that whole, 'He's so amazing', proud dad thing. Before, he used to look at us and go, 'Boring!"'
Her own parenting happiness has been hard-won – her son was still born in 2011 and she nearly died giving birth to her second daughter – so perhaps not surprisingly, she declares she "shapes" life around her family.
"Motherhood means everything to me, so it's what I base my life around. Before I take anything on, I always think, 'How will this affect the girls?' and won't accept anything which takes me away from them," says Holden, who's also co-hosting with Phillip Schofield on This Morning, as a stand-in presenter while Holly Willoughby is on maternity leave.
"I've had such a lovely, positive response from the public and am loving being on the show," she beams. "There's lots of laughter and banter between Phillip and me – we had an instant rapport when we first got together – and I'm getting more uninhibited and relaxed as it's gone on. I'm a good girl though, I'd never swear or do anything unwholesome, but I'm not going to be quiet and sit back, I have to have my say."
She's dismissive of attracting attention for Nipplegate – when her nipples were seen showing through her dress as she posed during the BGT auditions – which made front page news. Holden mocked the incident by wearing a pair of nipple tassels over her dress on This Morning.
"It amazes me how some newspapers print naked breasts and yet have this huge outcry and put me on the front page when my nipples can just be seen through a dress," she says with a laugh.
"I've always had a problem when it's cold with my nipples. It means it's very obvious which way I'm going! But truly I just laugh off the fuss about that sort of thing."
Holden, who's set her sights on returning to drama in September 2016 when her youngest child starts school, has just been named host of a new ITV show, Give A Pet A Home, where a team of celebrity animal lovers will work at homing animals at a Birmingham RSPCA shelter.
"I love animals and I know I'll have to stop myself taking them all home. It's another great job presenting which has opened up a new career path for me," says the celebrity, who's also backing an Alpen Brighter Mornings challenge.
"Presenting makes it much easier to combine work with being a mum as mostly the work is in London. It still means I have a busy life though, so it's vital for me to have a good breakfast which gives me energy.
"Just like any other mum, trying to juggle work and motherhood I can find it pretty demanding and you just have to try and get a balance. I'm a great believer in balance in all things. I don't deny the kids sweet treats occasionally – I've seen children at parties who gorge on cakes and icecream because they're forbidden all that at home – and I like treats myself. You have to have fun and enjoy everything in moderation."
Holden, who's said she's particularly gentle when telling child contestants on BGT that they haven't qualified, is similarly relaxed about her own children following in her show business footsteps.
"If Lexi badly wanted to go into show business, I'd let her do it. She loves singing and has taken exams, but when she sings to us, she insists we go into another room so we can only hear her and not watch her. At the moment, she's creative but not a natural performer, whereas Hollie is much more outgoing and gregarious, so we'll just have to see," she says. "All I want is for them to be happy and enjoy what they do, like I do."
Reflecting on her life, Holden, who was once married to Coronation Street star, Les Dennis, 17 years her senior, describes herself as "someone who's always been spontaneous and acted very much on decisions made by the heart. That's a good, instinctive way to be, but I think when I was young, I panicked a bit too much and there were times when I leapt before I looked.
"If I could do it all again, I'd tell myself to take a deep breath, think and go at a slower pace. Luckily though, it's all turned out well."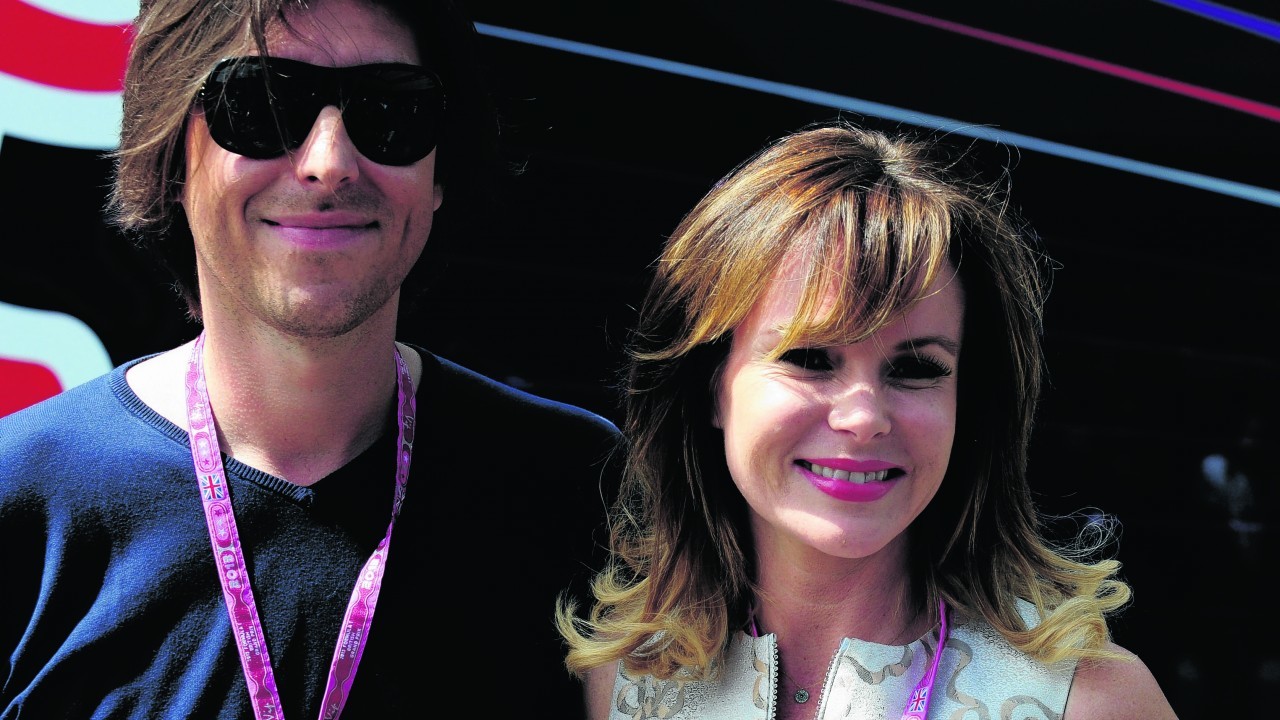 Amanda Holden is fronting the Alpen Brighter Mornings challenge, encouraging the public to eat a bowl of Alpen every day for seven days to be in with a chance of winning the ultimate brighter morning: www.alpenmornings.co.uk