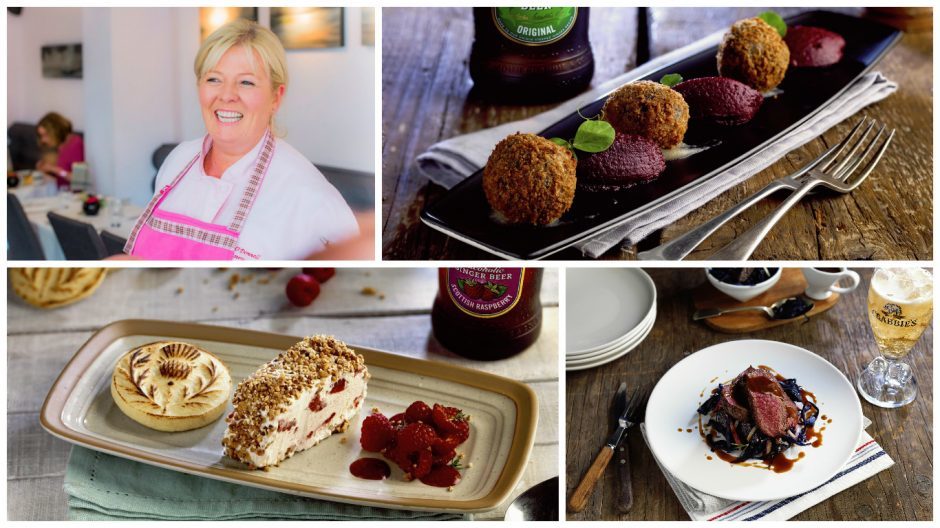 To celebrate Burns Night on January 25, Crabbie's Alcoholic Ginger Beer has teamed up with Great British Menu chef Jacqueline O' Donnell to create a superb three course meal for the big day.
Follow the recipe and treat your family this year:
Starter: Haggis bon bon with Crabbie's Ginger beer & beetroot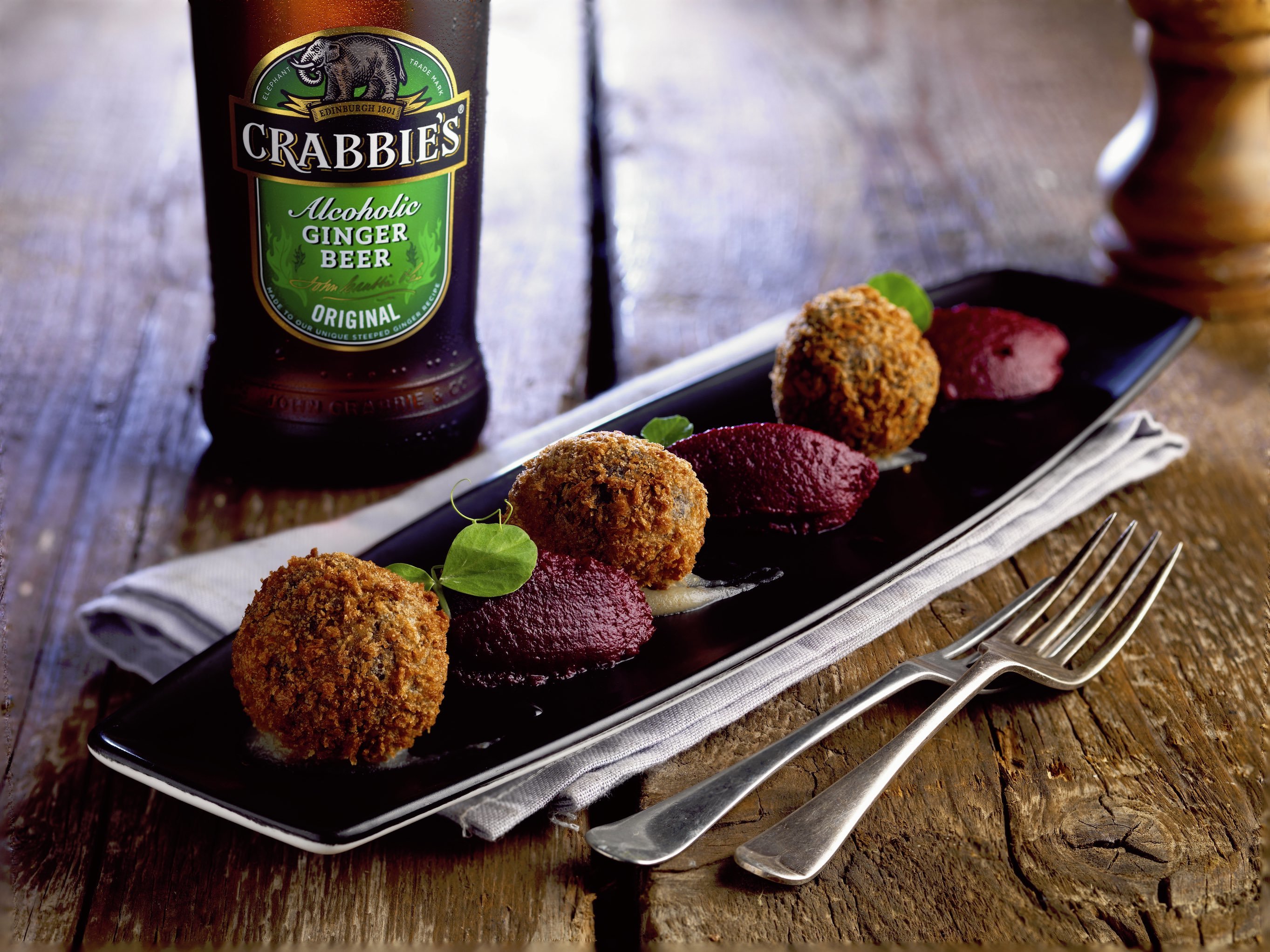 Serves 4
Oven 180c Gas 5
Ingredients
200gr Good quality haggis
50gr panko bread crumbs
1pk cooked beetroot
100ml Crabbie's Original alcoholic ginger beer
2 tbsp Apple sauce
1 egg beaten
50gr plain flour
50gr panko breadcrumbs
How to make it
1.     Chop up haggis and mash whilst raw shape into 12 small bon bon shapes
2.     Roll into flour then coat in beaten egg then roll in the breadcrumbs until coated
3.     Spray an oven tray lightly with oil and place bon bons on pop in oven for 15-20min until golden brown
4.     Meanwhile chop beetroot and put in a blender add the Crabbie's until a soft puree season with salt & pepper to taste
5.     When serving add a teaspoon of apple sauce just to secure the bon bon on the plate and serve the beetroot puree at the side. You can also serve with a side salad
Main: Duo of Venison Loin on thyme & hawthorn jelly served with Original Crabbie's, warm red cabbage black pudding & ginger apple salad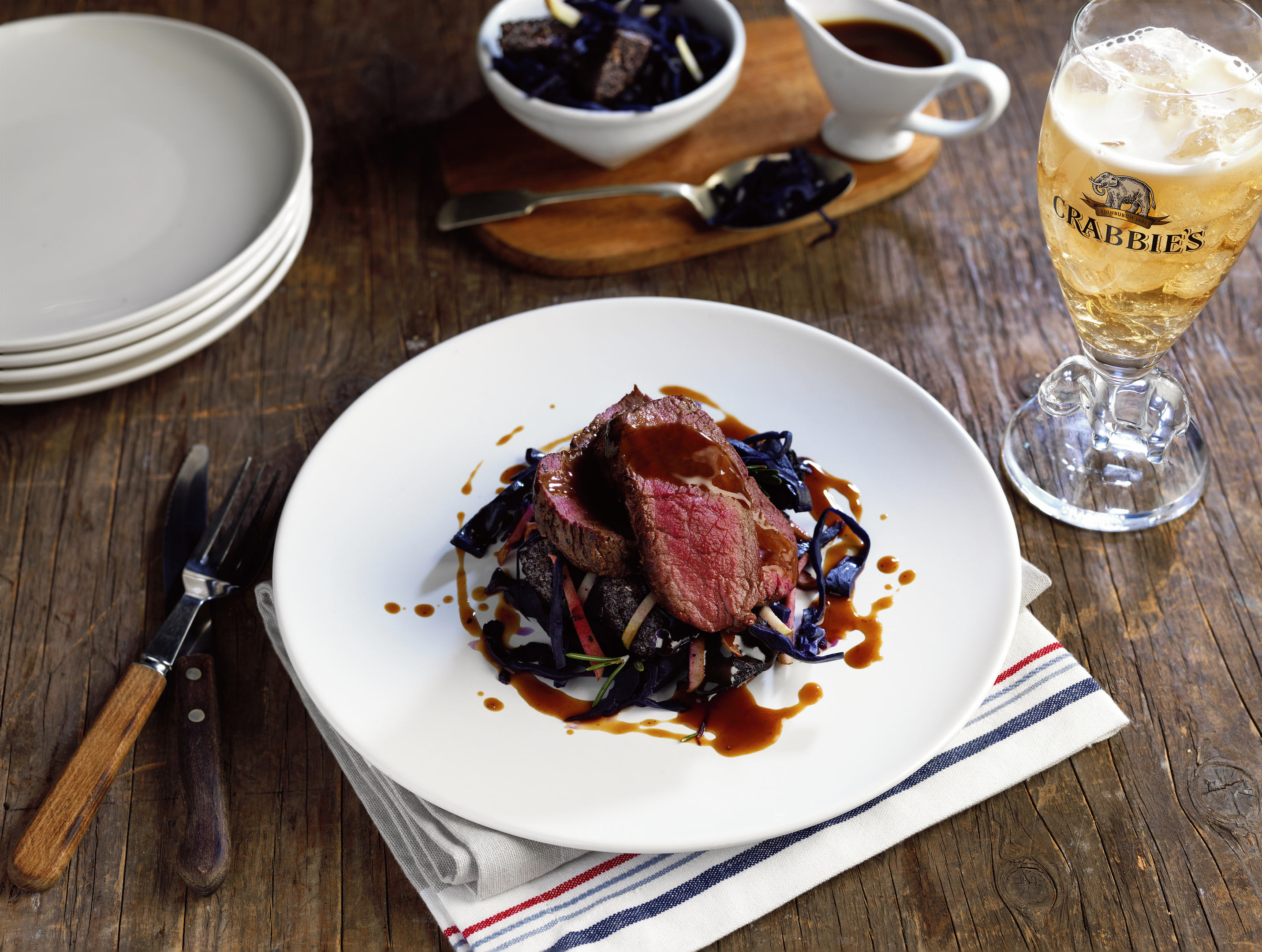 Serves 4
Oven 200c Gas 6 Use a stove to oven frying pan
Ingredients
4 x 200gr Venison Loin (You can substitute the venison for Beef fillet)
4tbsp Hawthorn jelly (Redcurrant if you can't find the Hawthorn)
1 Knorr beef stock pot
100ml Crabbie's Original alcohholic ginger beer
½ red cabbage finely sliced
2 slice of black pudding
1 pink lady apple finely sliced
1 tsp stem ginger chopped very finely
1 tsp butter
1 sprig of fresh thyme
How to make it
1.     Sear in a hot pan the 4 pieces of meat season well & place in oven for 8-12 mins depending how pink you like your meat (Venison can get quite dry if cooked well done so try not to go past Medium well, in order to keep the dish moist
2.     Bake the black pudding slices for in the venison pan for only 5 minutes then remove
3.     Add 4tbsp of Crabbie's to a pot bring to the boil then add the tsp of butter add the red cabbage and cook just until the liquid has gone
4.     Crumble the black pudding into a bowl and mix with the apple and stem ginger
5.     Once the cabbage has no liquid tip into the bowl with the black pudding & apple
6.     Once meat comes out of the oven set aside on a plate and make the sauce in the pan you cooked the meat in remember the handle is HOT!!
7.     Put the pan onto the heat and add left over Crabbie's whilst pan is really hot, this de glazes the pan and gets all the flavour and bits of meat off the bottom then add the stock pot jelly with 150ml boiling water bring to the boil adding in a sprig of thyme just until its up to the boil allow to reduce slightly to the consistency of a sauce
8.     Spoon a pile of the red cabbage warm salad onto the plate slice the venison and pour sauce over
9.     Enjoy
Pudding: Iced Crabbie's Cranachan with ginger shortbread thistles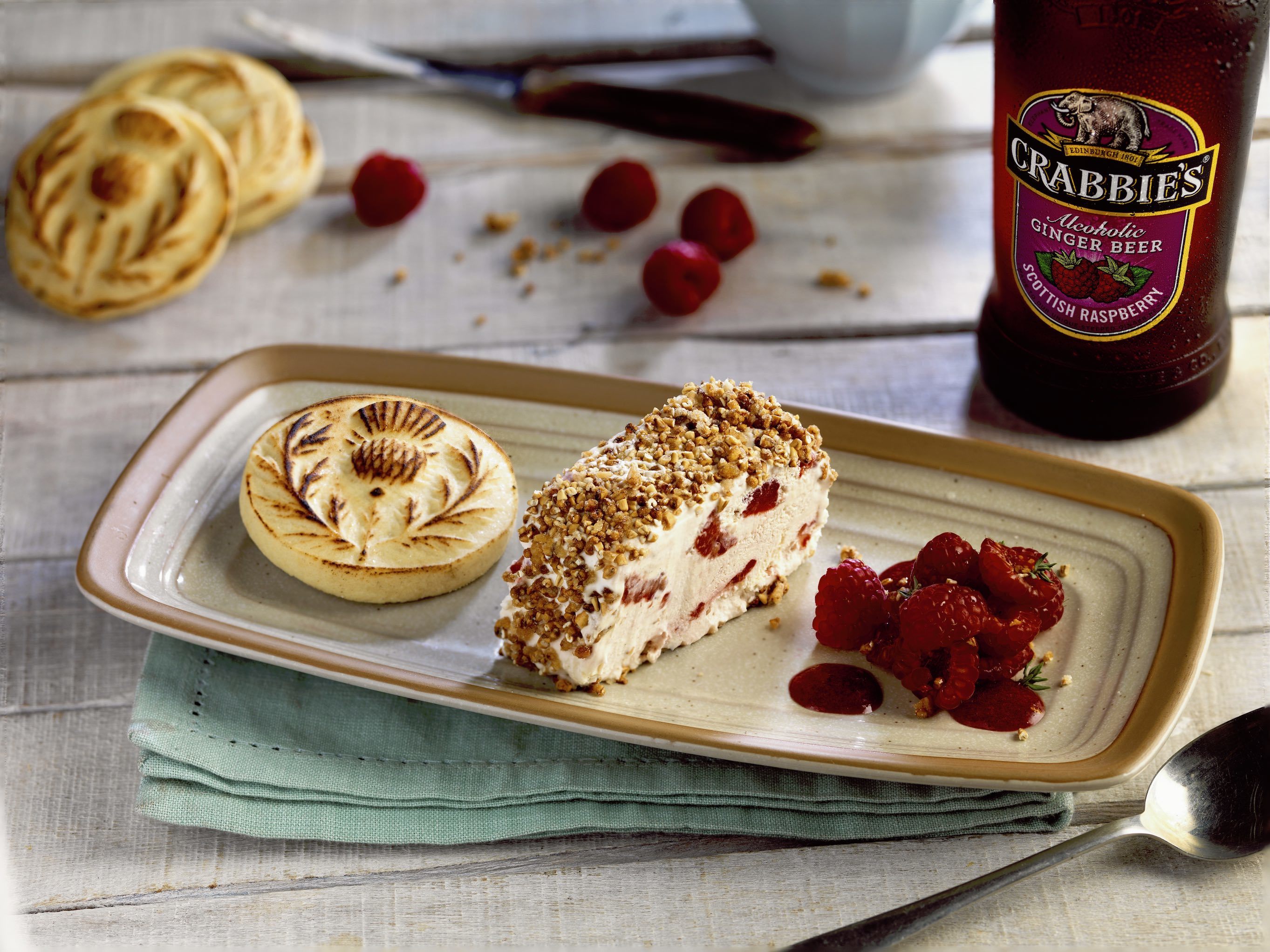 Serves 4. Best frozen over night
Ingredients
200ml of fresh custard (You can use shop bought)
100ml whipped double cream
100ml Crabbie's Raspberry alcoholic ginger beer
1 200gr of frozen raspberries
50gr Pinhead oatmeal
25gr brown sugar
50ml raspberry coulis
Shortbread
100gr plain flour
50gr cornflour
50gr icing sugar
1 tsp finely chopped stem ginger
100gr unsalted butter
How to make it
1.     Bring to the boil and Reduce the Raspberry Crabbie's by half then add to the raspberry coulis allow to cool
2.     Fold whipped cream & custard together then add a few raspberries and raspberry coulis folded through to be quite swirly not all of the mix pink (if you do go too far that's ok!)
3.     Pour mixture into a clingfilm lined bread tin or deep mould terrine and put in the freezer overnight is best
4.     Make shortbread add all ingredients to a bowl and mix until a soft dough roll out to as thick as a £2 coin cut into shapes and bake in an oven 150c for 20-25 allow to cool first
5.     Place pinhead oatmeal & sugar in a hot pan until sugar dissolves and coats the oatmeal allow to cool
6.     Remove cranachan from the freezer and take off clingfilm then roll into the oats until they stick and cover the outside of the cranachan
7.     To serve add a few raspberries to the plate with the shortbread & slice the Iced cranachan
8.     Serve with a full glass of Raspberry Crabbie's & enjoy.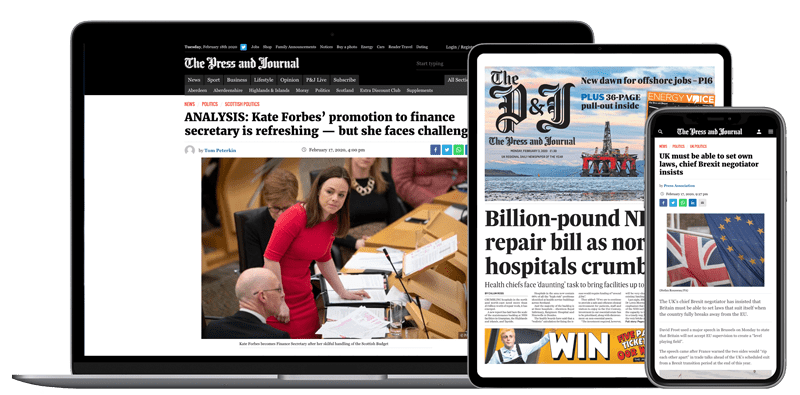 Help support quality local journalism … become a digital subscriber to The Press and Journal
For as little as £5.99 a month you can access all of our content, including Premium articles.
Subscribe