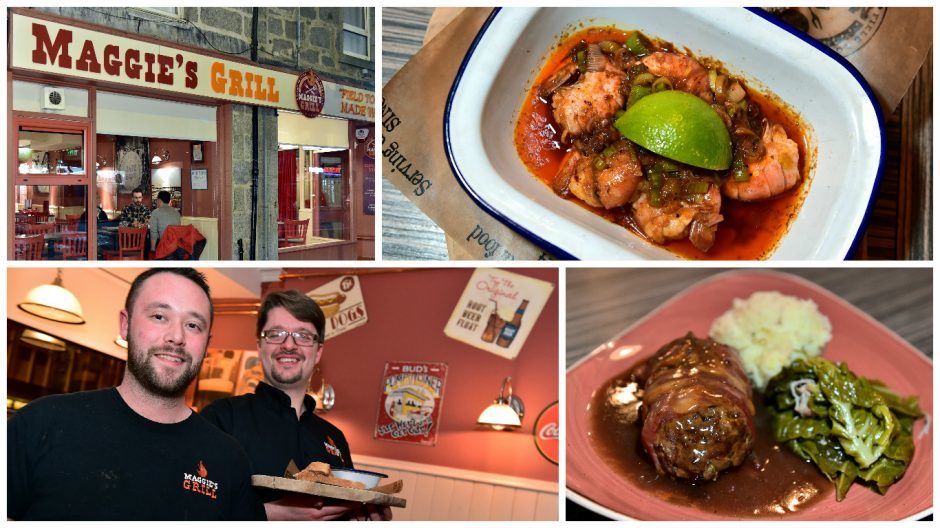 While January is the ideal time for us to hit the gym, eat healthily and stay off the alcohol, quite the opposite happens in our family as 80% of us have January birthdays.
My husband and I are both twins and my twin sister's daughter was born on the same day as her dad, all within one expensive week of each other in what is often referred to as the most miserable month of the year – not exactly a recipe for fun.
I must admit I did attempt dry January until my birthday weekend, when I cracked open a gin cocktail that had been lurking at the back of the fridge since New Year, before heading for some soul food at Maggie's Grill in Holburn Street, Aberdeen.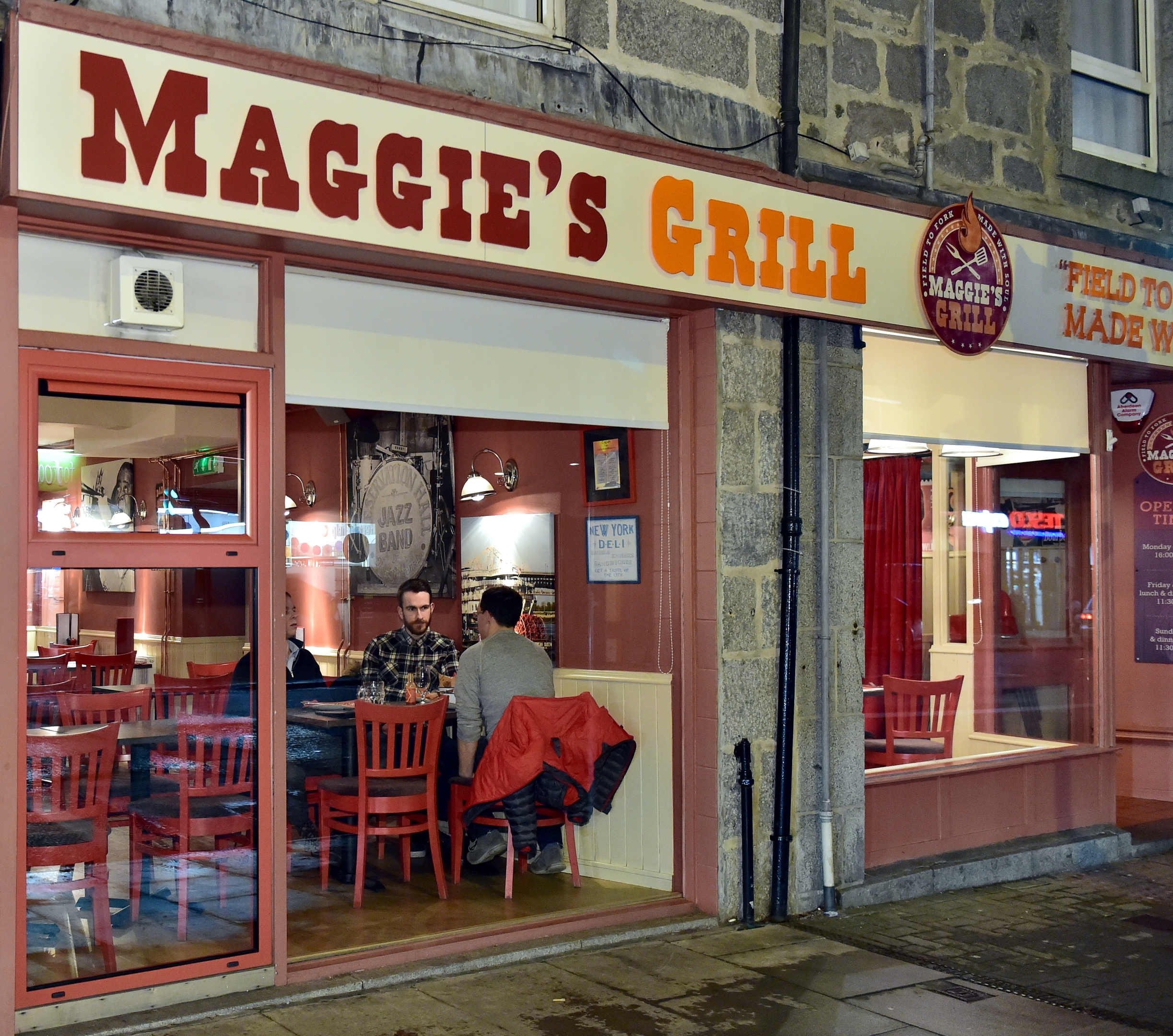 Previously an Italian restaurant, my husband and I share great memories of this place when we were much younger, fuelling up on hearty Italian grub before we hit the town.
However, tonight we had our teenage son and his girlfriend as company and as we stepped over the threshold, the place was as buzzing as we remembered. Families and couples all looked like they were enjoying the food with plenty of chatter and awesome smells wafting from passing plates. The place isn't big, with tables pretty close together, but this only adds to the cosy, relaxed atmosphere. The decor is fairly simple, with exposed copper pipes, wood panelling and walls adorned with pictures from New Orleans jazz clubs to vintage food and drink posters.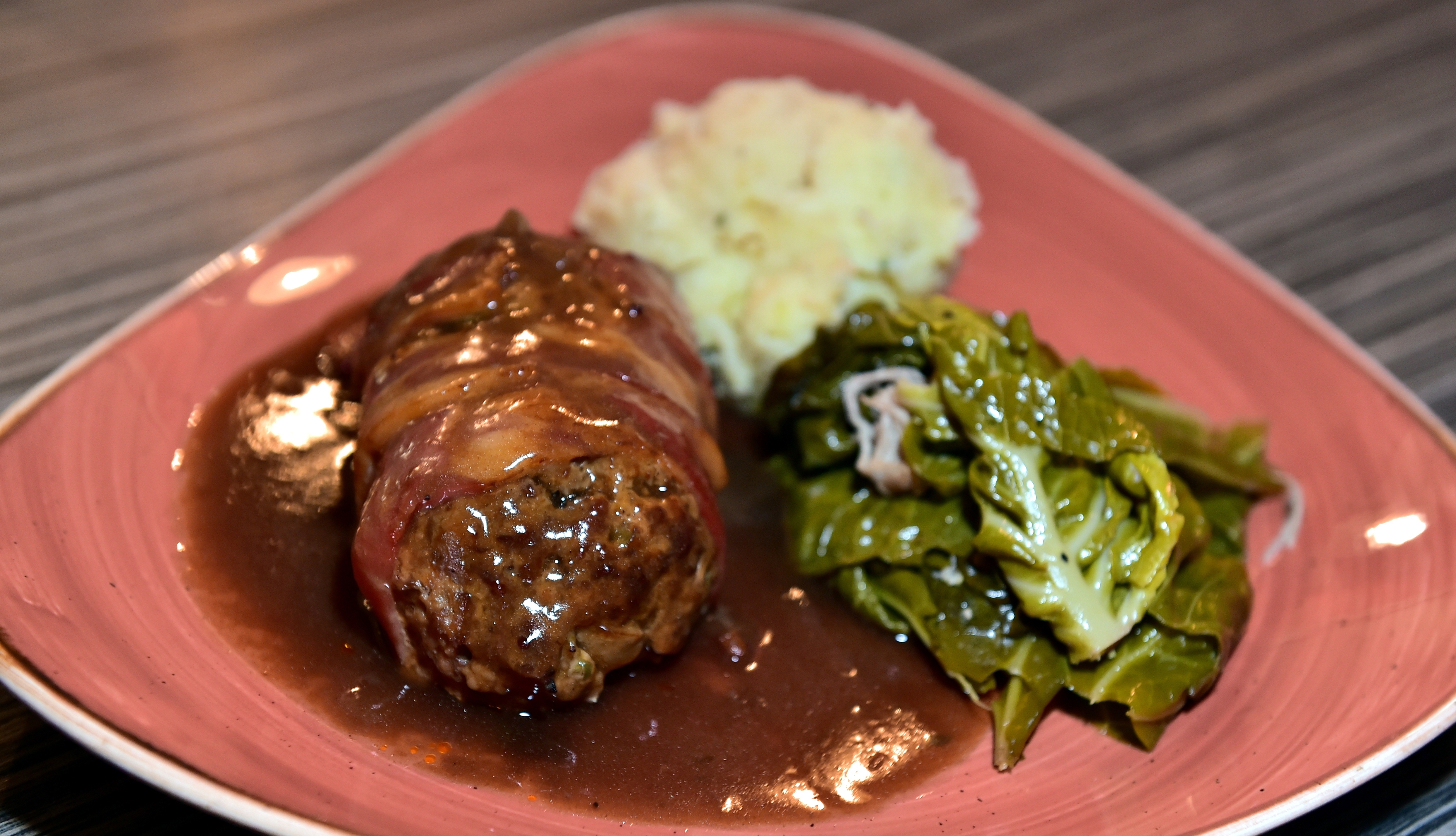 The menu is fairly extensive and I sipped on a white wine spritzer (well it was my birthday) to see what delights were on offer. We had heard that portions are very generous so we decided to share a couple of starters. Mum and dad went for the New Orleans BBQ shrimp while the teens shared Maggie's popcorn chicken.
The succulent prawns were cooked in their shells with hot sauce, butter, herbs, onions and spices. It was a little bit fiddly trying to get the shells off, but the prawns were delicious while the sauce had a good kick and the accompanying bread was perfect to mop up the extremely quaffable sauce. Across the table the generous portion of popcorn chicken with accompanying dips was devoured in record time.
For our main courses two of us tried dishes from the favourites section; gumbo of the day and Cajun style meatloaf while one opted for a medium rare flat-iron steak and another chose one of the specials, barbecue ribs.
Other enticing dishes on the menu include barbecue plates, where you can choose your own meat and sides, Maggie's burgers and, of course, fried chicken.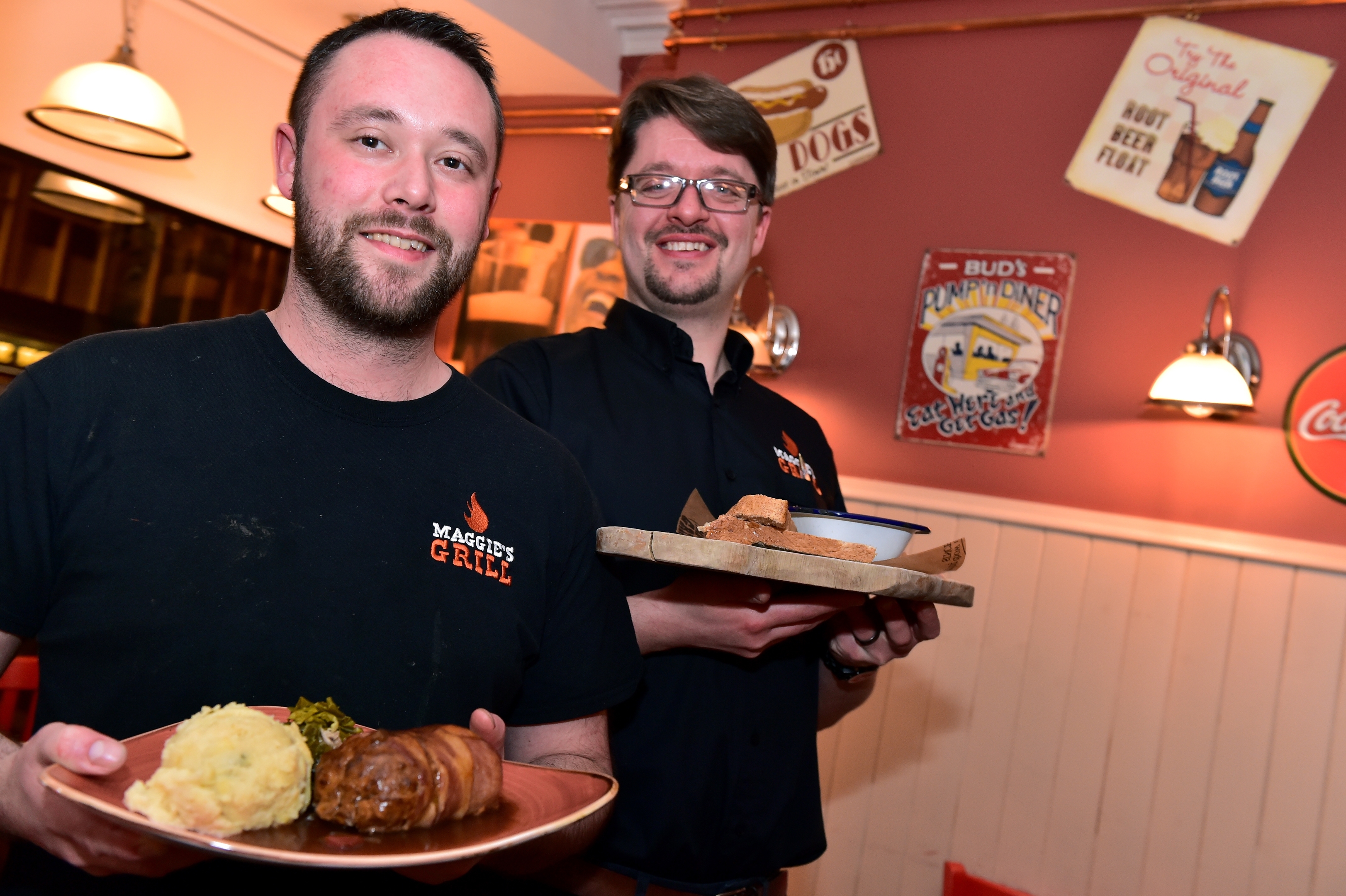 Maggie's Grill states on its website that it uses local produce and all puddings, sauces, pickles and pastrami are house cured, smoked, marinated or baked by them. Catering for all the family, they also have a tasty kids' menu with complimentary hushpuppies to keep them entertained while their food is cooking; what a great idea.
My meatloaf consisted of ground pork, Angus beef, green peppers and onions wrapped in streaky bacon and topped with a rich Cajun beef gravy. Served with mashed potatoes and collard greens, the dish was proper comfort food and perfectly seasoned.
Our son's girlfriend's eyes lit up as she spotted gumbo on the menu, a Cajun stew that originated in southern Louisiana during the 18th century. Her mum often made the dish for the family, so she was eager to see if it tasted as good. A roux cooked to a deep reddish-brown gives the gumbo its distinctive flavour and can incorporate sausage, cubes of beef or seafood in a highly seasoned stew with okra. Maggie's version was packed with sausage and chicken and was served with the traditional rice and cornbread.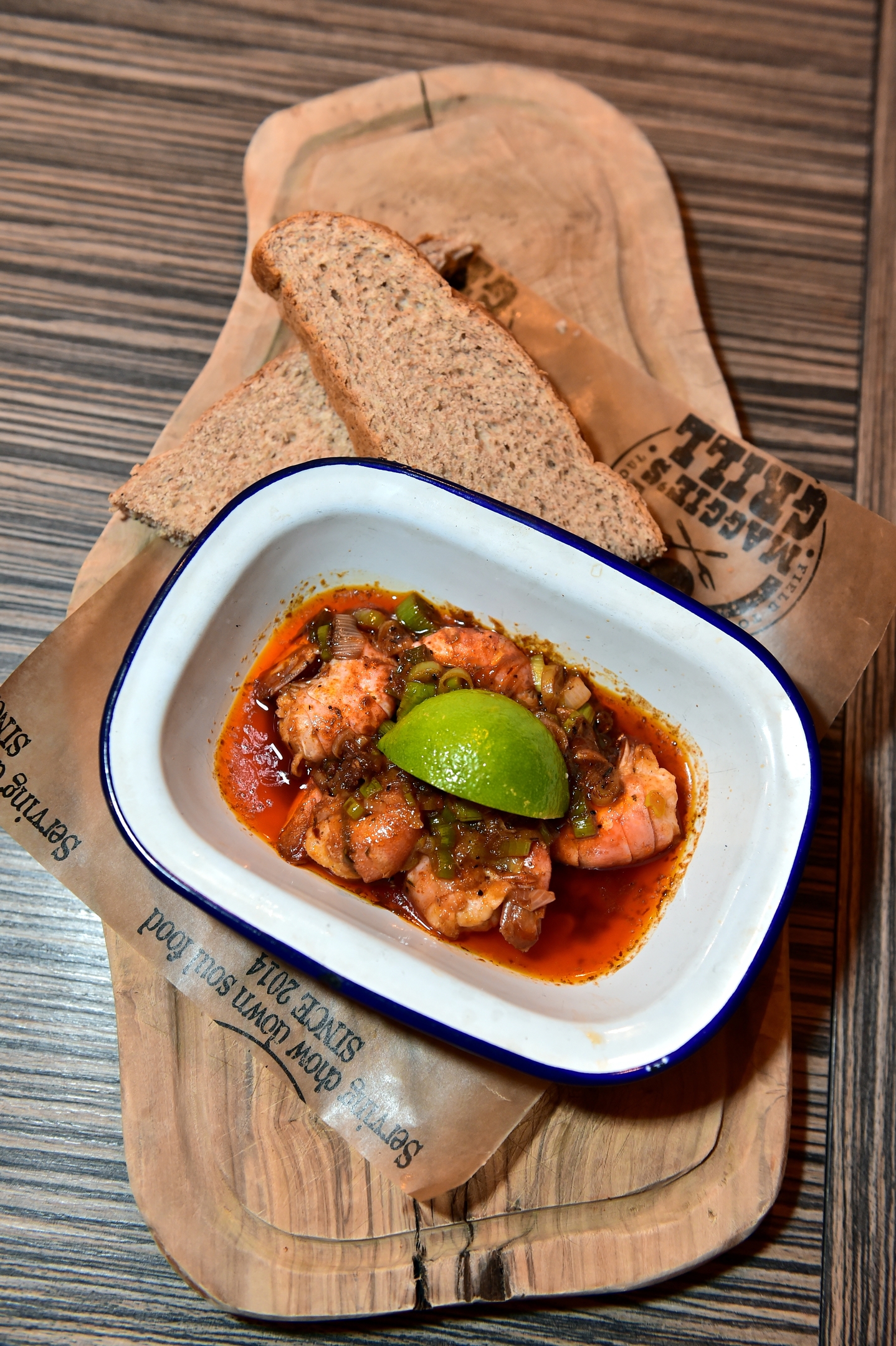 And was it as good as mum's? Maybe not quite as good she said, but she enjoyed it all the same. The other main dishes; ribs that were expertly cooked on the outside and fell apart on the inside got a big thumbs up, while the medium rare flat-iron chargrilled steak with fries was cooked to perfection.
We also devoured a side of hushpuppies; crispy, savoury doughnuts with a thick cornmeal batter deep fried into delicious golden brown nuggets.
After a little breathing space we opted to share yet again and chose an ice-cream brownie sundae with Rolo caramel ice cream, and a key lime cheesecake with salted caramel ice-cream.
It was lovely to choose from an array of ice cream flavours rather than the standard vanilla, although this can pose a problem when you are sharing a dessert.
We noticed how throughout the whole menu you are almost encouraged to mix and match different meats, sides, sauces and lastly ice creams to create unique dishes to suit your palate.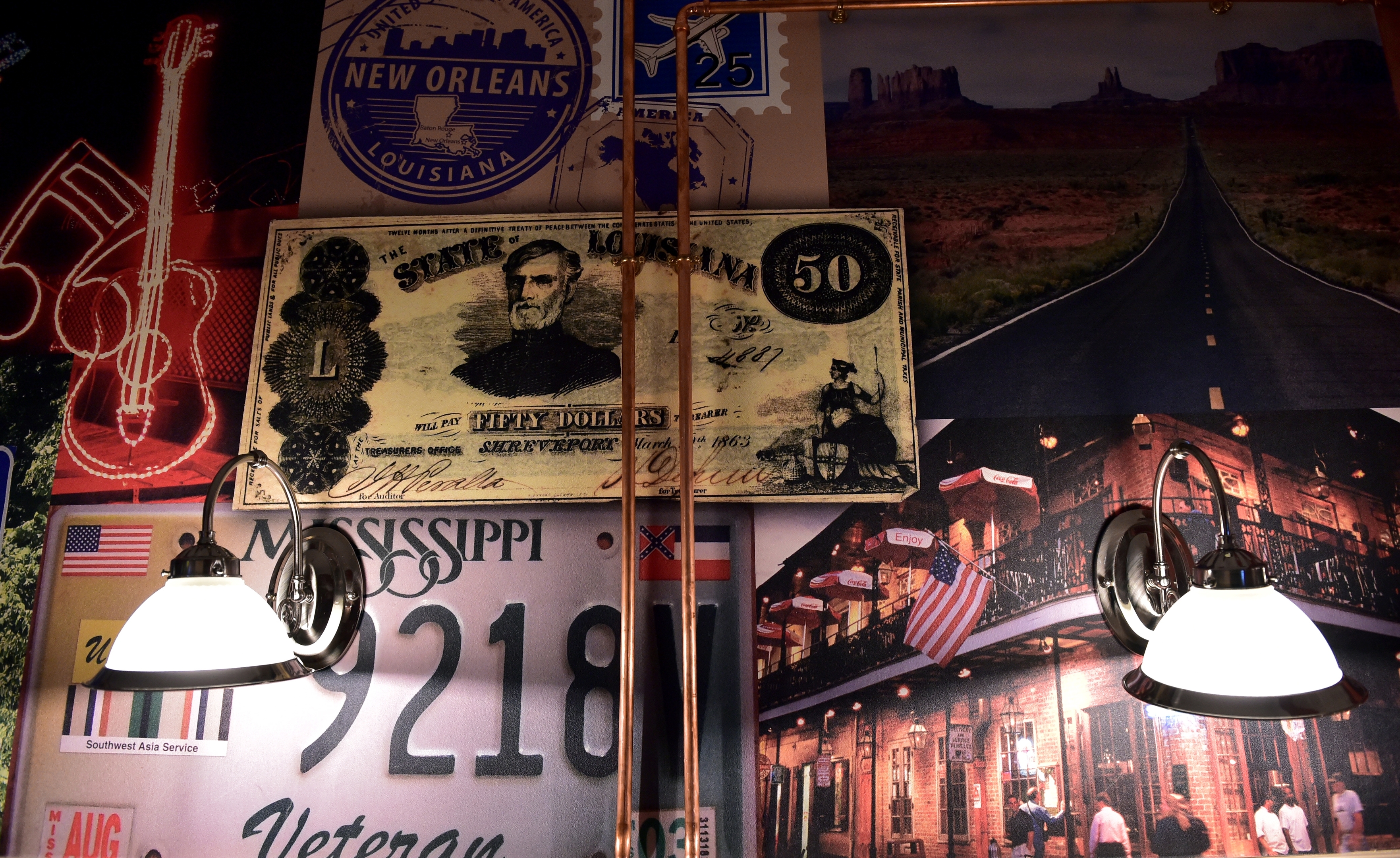 With a friendly, efficient waitress throughout, we could not have been treated better at Maggie's Grill.
As we bade our farewells and spilled out on to Holburn Street with full tummies and grins, we were glad we no longer wished to hit the town, although the teens might just have disagreed.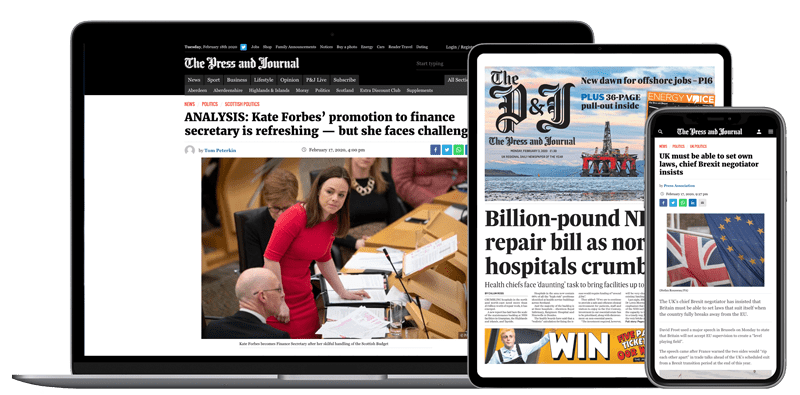 Help support quality local journalism … become a digital subscriber to The Press and Journal
For as little as £5.99 a month you can access all of our content, including Premium articles.
Subscribe