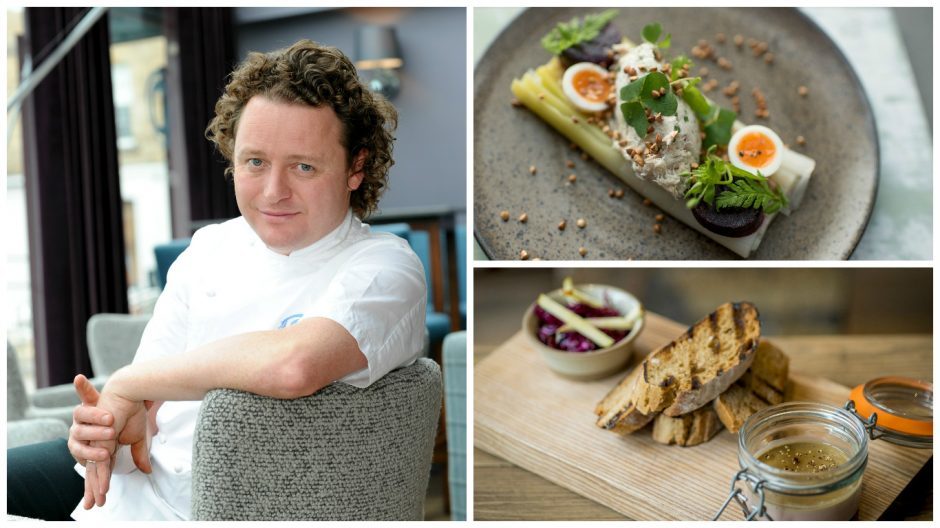 Michelin star chef Tom Kitchin shows us how to create
classic French pates and parfaits at home.
A delicious, rich pate can make a luxurious starter or snack, and the beauty of making these at home is that you can prepare a batch and have it on hand for light suppers or lunches. They are also a lot easier than they might seem, and so versatile – once you've tried the technique, you can apply it to so many different variations.
Pates are traditionally made from meat – I find the best are made with forgotten or more unusual cuts such as liver or heart.
It's a brilliant way to use cuts that may otherwise be discarded, and they bring a really rich, deep flavour to the plate.
As well as meat pates, youcan also experiment with fish, vegetables and even lentils. Smoked fish often gives you great results, again because the flavour is robust and delicious.
Pates and parfaits are all made using similar techniques but with some small differences.
A parfait – French for perfect – is essentially a pate which is then carefully sieved so you'll get a lovely silky, smooth texture.
At home, we love to enjoy a selection of pates, placed in the middle of the table with lots of fresh, crusty warm bread and crunchy seasonal vegetables for everyone to enjoy together.
Chicken Liver Parfait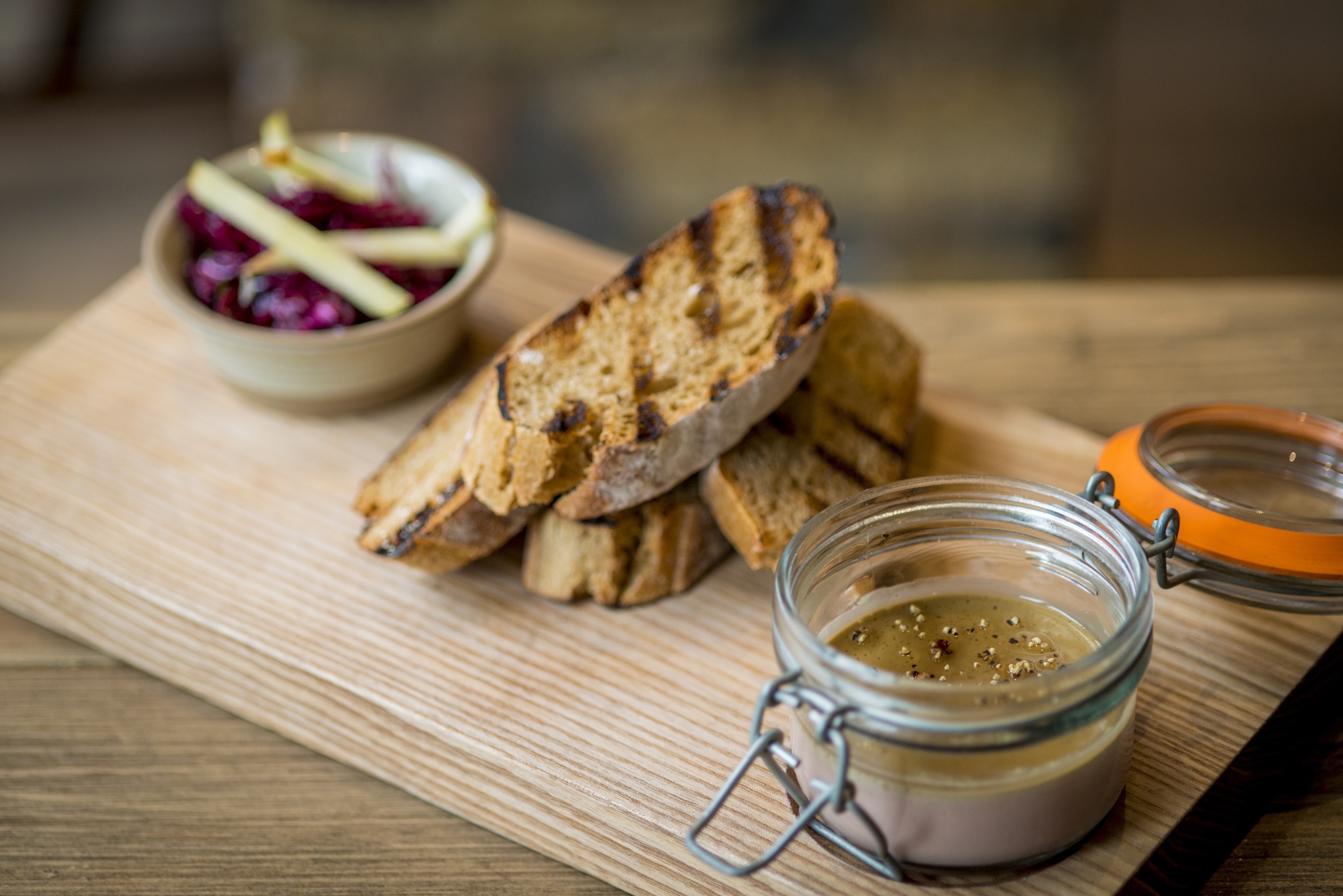 SERVES 6
450g chicken livers
8 egg yolks
450g double cream
125g duck fat (melt with butter)
125g butter
100ml Brandy
375ml Port
230g shallots – finely chopped
100ml Madeira
Salt and pepper for seasoning
Pre-heat oven to 90°C. In a heavy bottom pan, soften the shallots and add the port and Madeira. Reduce until it the liquid turns to a syrup consistency.
In a food processor blitz the softened duck fat, chicken livers, egg yolks and double cream. Season the mix with salt and pepper before adding the brandy. Pass through a fine sieve to ensure the parfait mix has a smooth consistency.
Place the mix in to a terrine tin and place this into a bain marie to cook slowly for 1 hour. Chill in the fridge overnight before removing any brown skin that may have formed.
Spoon in to individual jars for serving. Serve with lightly toasted rye bread and pickled red cabbage.
Leek Confit with Smoked Mackerel, Beetroot, Quail's egg & Toasted Buckwheat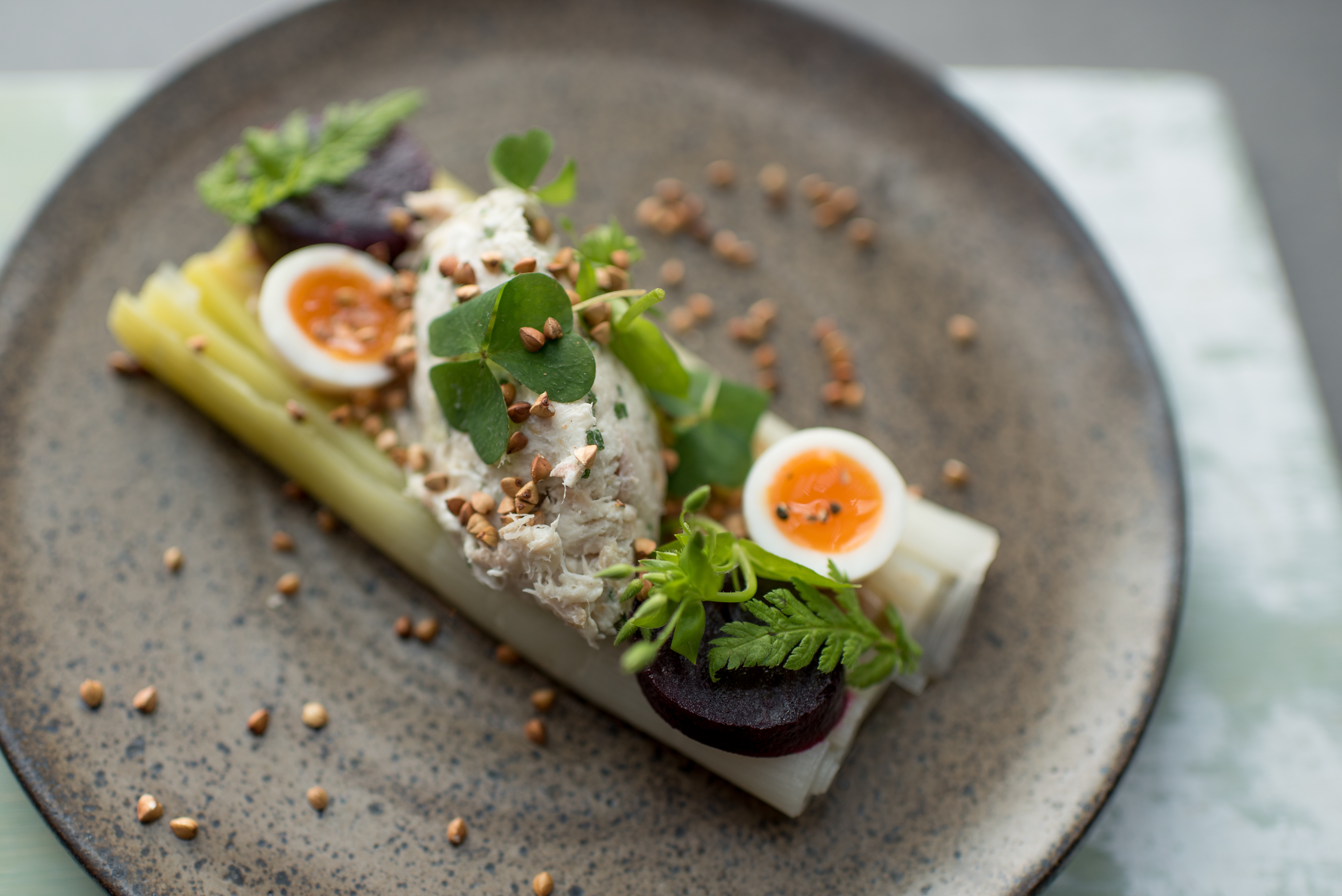 SERVES 4
FOR THE LEEKS:
8 young leeks
Olive oil to drizzle
Sea salt and freshly ground black pepper
1 bunch of thyme
4 garlic cloves
50g butter in pieces
FOR THE MACKEREL PATE:
250g smoked mackerel
100ml whipping cream
Juice of half a lemon
1 tblsp of chopped dill
Cracked black pepper
1 tsp lemon confit diced or lemon rind
TO SERVE:
4 quails eggs
4 small beetroot – cooked and sliced
Sprigs of pea shoots
Sprigs of chervil
20g toasted buckwheat
To make pate: Place smoked mackerel, whipping cream, lemon juice and chopped dill into a blender and blend. Add a teaspoon of lemon confit and keep blending until you achieve the consistency you desire. If it is still seems too firm, you can add a little more cream and lemon juice. Remove and place in a bowl. Season well with the cracked black pepper – but remember to go easy on the salt as the smoked mackerel is already salted. Set aside.
To cook the leeks: Heat the oven to 160°C. Remove the outer leaves from the leeks and trim the root end, being careful to keep it in tact as this will hold the leek together during cooking. Make two lengthways cuts through the top third of each leek to access any grit, then wash and dry thoroughly.
Lay a large sheet of strong foil in a roasting tin. Place the leeks side by side on the foil, drizzle with olive oil and season with salt and pepper. Scatter over the thyme sprigs and garlic cloves, and dot with butter. Lay another sheet of foil on top then fold the edges of the two pieces of foil together to create a sealed parcel. Bake for 1 hour or until leeks are tender.
To cook the eggs: When the leeks are ready, bring a small pan of water to the boil and cook the quail eggs for just two minutes. Plunge into ice cold water to stop them cooking any further, then drain well and peel off the shells.
To serve: Place two confit leeks on each plate side by side. Place a quenelle of smoked mackerel pate in the middle of the two leeks on each plate. Chop quail's eggs in half and place on the leeks, along with the sliced beetroot. Sprinkle the toasted buckwheat over the top and garnish with pea shoots and chervil.