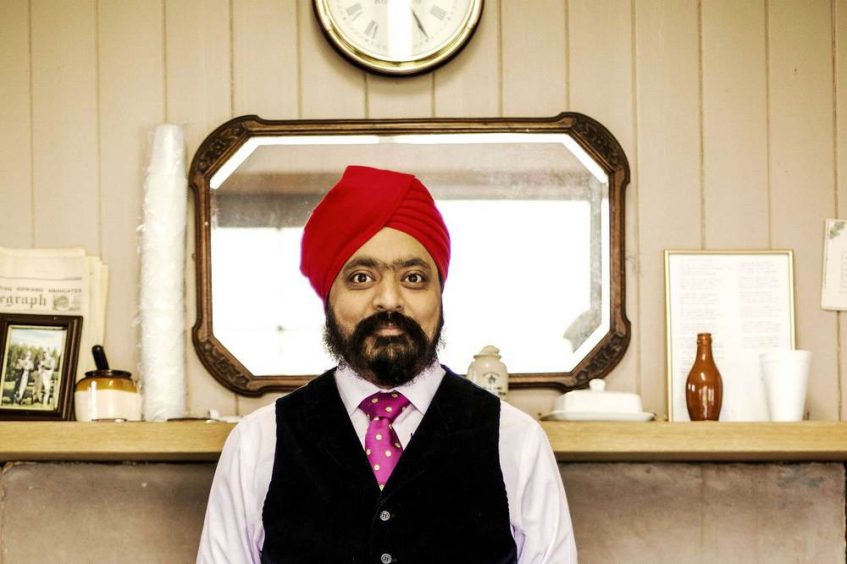 A celebrity chef has signed up to help serve food at a charity event in Aberdeen next month.
Tony Singh MBE will join chefs Nick Nairn, Ross Spence and Paul Whitecross to cook at Savour, an event being hosted by North-East Sensory Services.
The charity supports people of all ages who were born deaf or blind, and those who have lost their sight or hearing.
Mr Singh was recently made an MBE for his services to the food and drink industry and owns restaurants in Glasgow and Edinburgh.
He has also appeared on Saturday Kitchen, the Great British Menu, Celebrity Eggheads and Pointless.
Mr Singh said he was relishing being involved in the action.
He said: "I'm delighted to be a part of this event.
"Many of us take our senses for granted, so hopefully we chefs can create a sensory experience for the diners.
"I'm looking forward to sharing the kitchen with Nick, Ross and Paul too and sampling their courses"
The four-course dinner, focusing on the senses of taste, smell and sight, will take place on Saturday, March 4, at the Marcliffe Hotel and Spa.
NESS chief Graham Findlay added: "We are extremely excited that Tony Singh will be cooking for us, along with Ross, Paul and Nick.
"We are honoured such talented chefs are prepared to give their time to take part in this unique event, which will help support blind and deaf people in the north-east."
Tables are priced at £950, with individual tickets available at £95 and can be purchased from neil.skene@nesensoryservices.org or by calling 0345 271 2345.