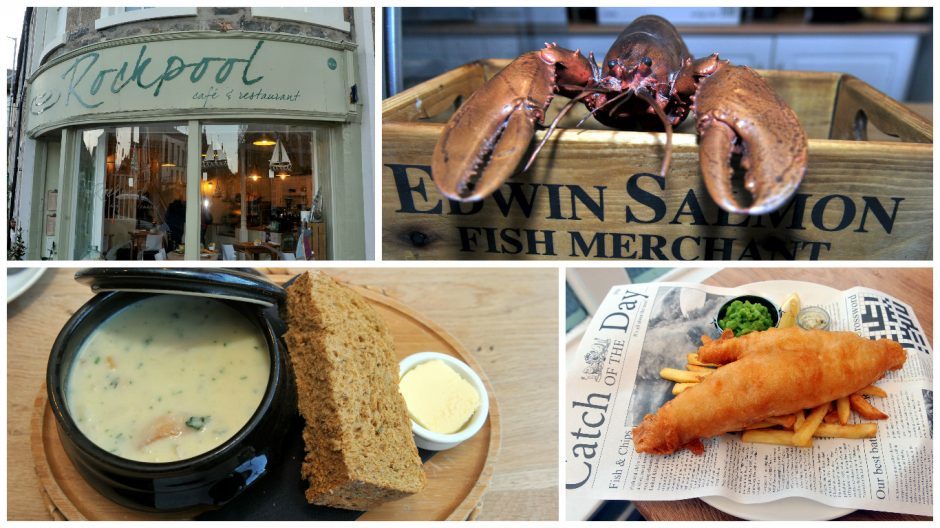 It was, to use a north-east expression, a raw day.
It felt like the wind had skimmed over an iceberg or two before picking up sleety rain and depositing it on what turned out to be a rather busy day in Cullen.
Well-wrapped up folk were out and about and an awful lot of them seemed to be heading for the same place us as – the Rockpool Cafe – and we hadn't booked a table for lunch.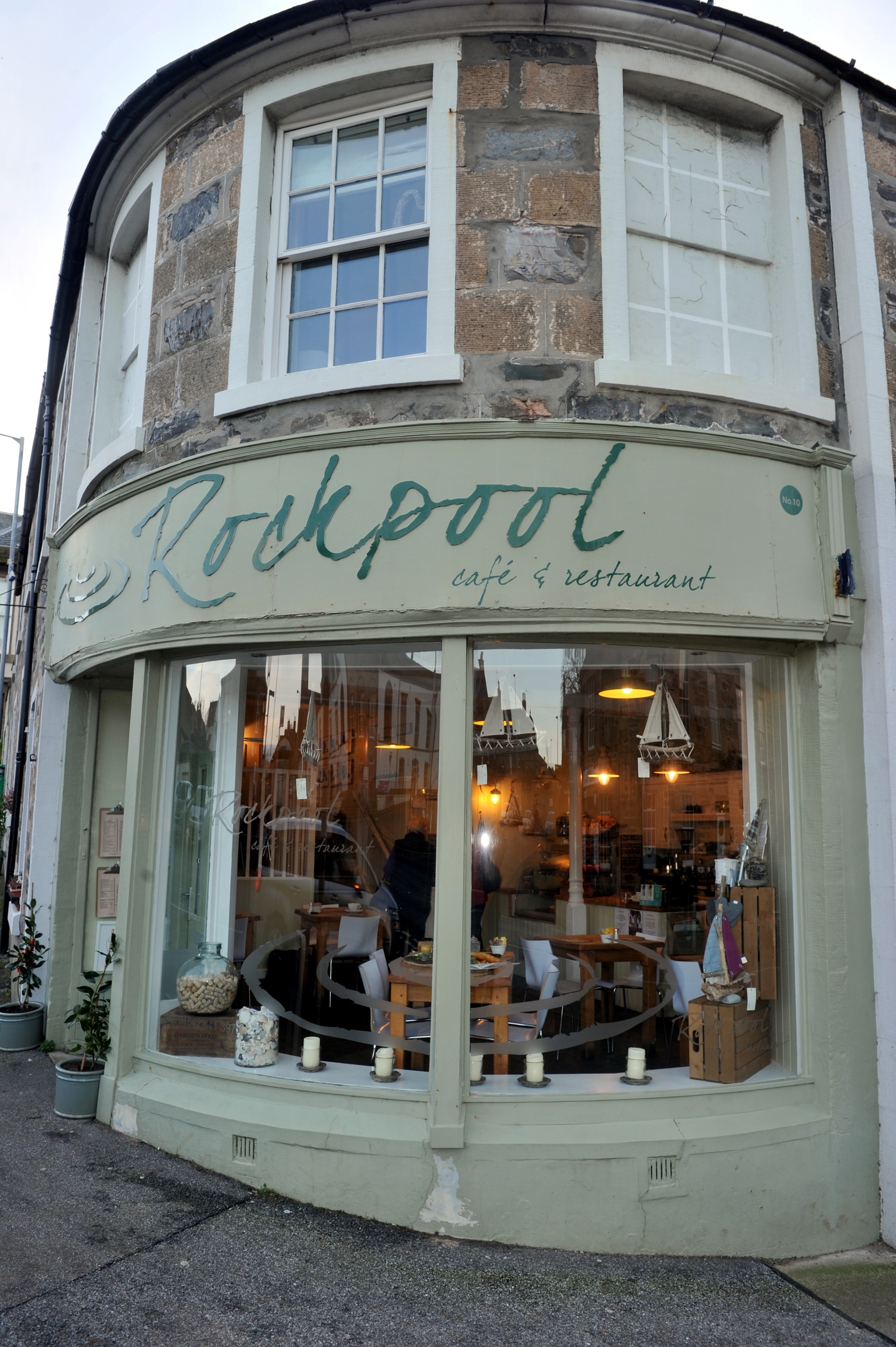 The cafe sits on the corner of the main square and you can park almost right outside the door, free of charge. We'd parked elsewhere as we wanted a walk around the town so we could admire Telford's magnificent viaduct, the old fishing village of Seatown and the brilliantselection of vintage and antique shops which are always worth popping into.
Having worked up an appetite we headed for the Rockpool. My heart sank when I saw how busy it was. Even the empty tables had reserved signs. However, the friendly waitress quickly scanned the reservation book and after asking if we would mind vacating the table within an hour, found us a cosy table for two.
I really liked the modern yet traditional, seaside style of the decor. "Life is Good" said a sign on one wall, and it certainly felt good to be sitting out of the cold while pleasant aromas wafted from the kitchen.
Local artists and crafts people show their work here and there was a lovely selection of boats made from driftwood with tweed sails, pebble pictures and assorted artwork ondisplay. Along with our food order, I bought two very reasonably priced wall ornaments which weren't on the menu.
Owners Steve and Carrie have created a cafe with a nice atmosphere which attracts locals and tourists alike. Fare on offer ranges from breakfasts and soups, to children's meals, lunches, daily specials and fantastic-looking home bakes. On occasion, the cafe is also open in the evening for special events such as a Burns supper which took place last month.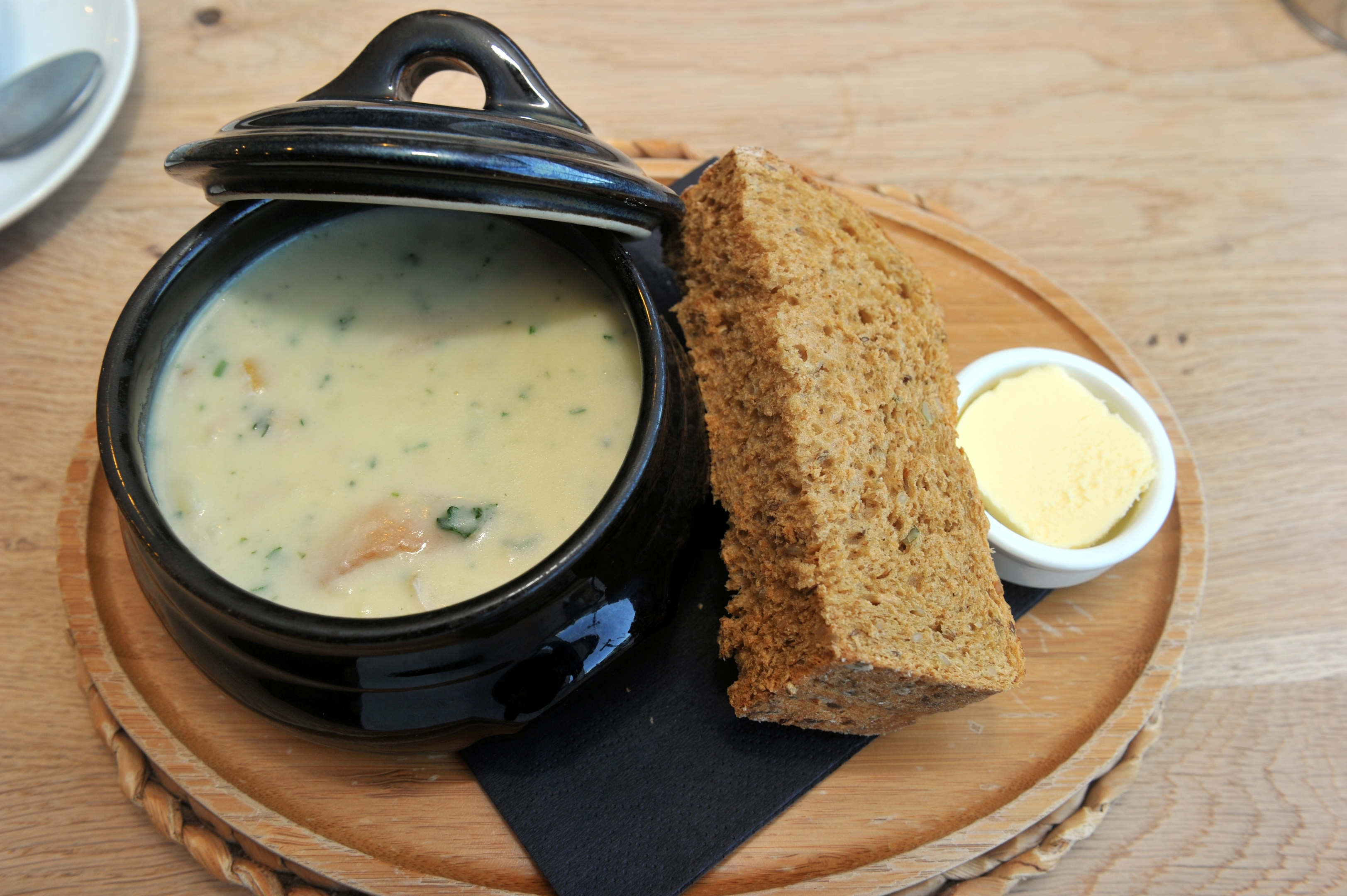 The soup on offer was lentil or Cullen skink – and I decided you can't come to Cullen and not have Cullen skink.
Once a poor man's dish, it's now served in some of the world's finest dining establishments. Styles vary, and this version, served in a stylish mini-cauldron with lovely granary bread, was deliciously warming, full of sweet, fishy flavours yet creamy. We both prefer a chunky soup with lots of tatties, and this version, while tasty, was of the smoother variety.
Our other starter was also impressive, potted brown shrimps served with pickled cucumber and a nice, crisp salad. Served in small glass jar, topped with a generous portion of clarified butter, the shrimps had a lovely fresh yet buttery taste with just a hint of spice, while the pickled cucumber and salad were first class.
There was also a good selection of main courses to choose from, and much of the produce for the cafe is sourced locally which makes a visit here even more special.
For his main course, my other half selected an avocado and crayfish salad with a Marie Rose sauce. It was beautifully presented and for a second I wished I'd ordered it instead. With fat, juicy crayfish, a nice selection of tastefully dressed mixed salad leaves and generous pieces of buttery avocado, he found it pretty tasty and filling.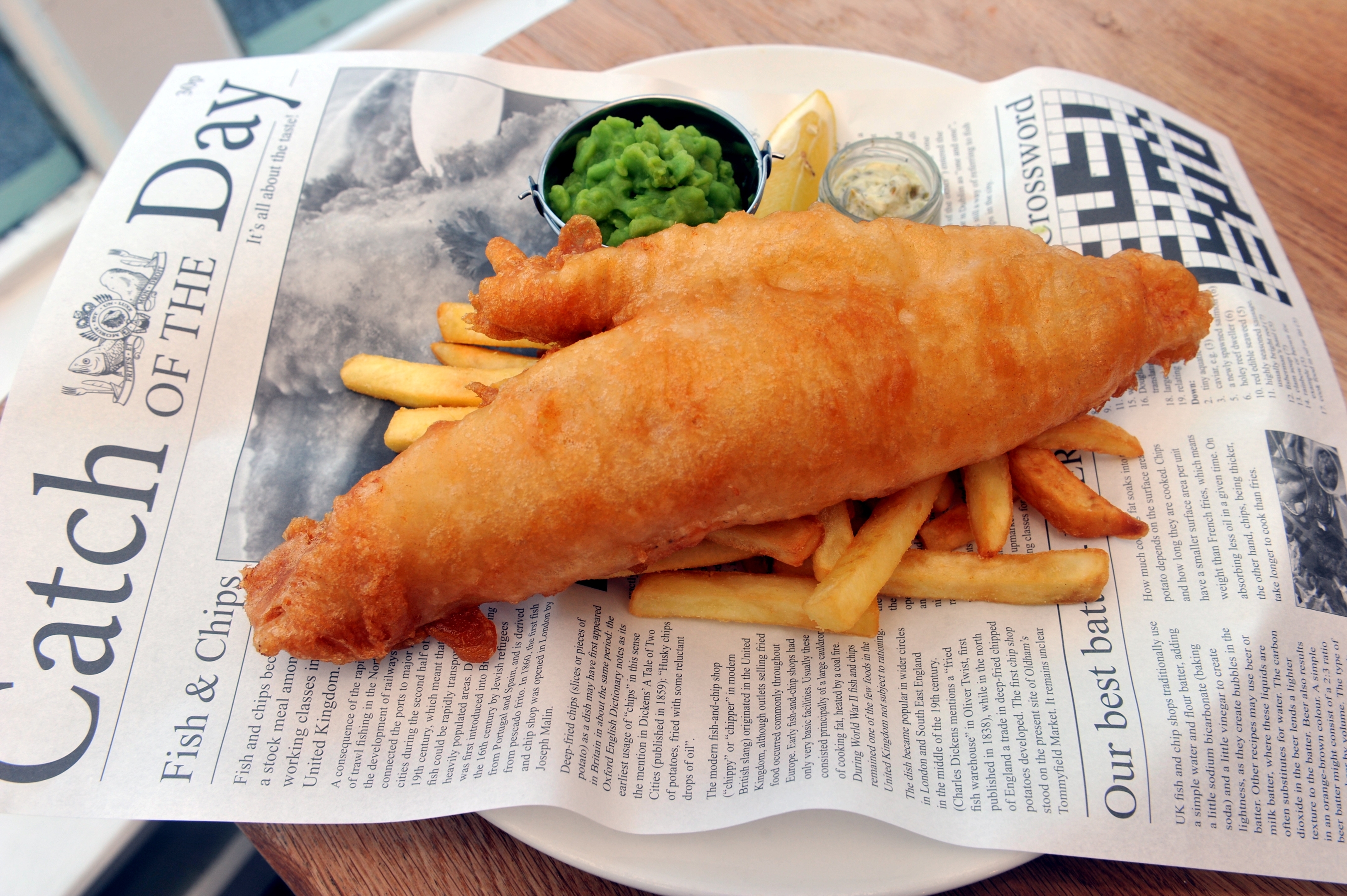 I plumped for fish and chips… well, it was the kind of weather that called for a hot main course, and I was soon tucking in to a first class piece of white-as-snow fresh haddock cooked in a particularly flavoursome, light and crispy batter. There was a good portion of decent-sized well-cooked chips, mushy peas and a nice wee pot of homemade tartare sauce to go with it.
The dish couldn't be faulted, however I wasn't keen on the way it was presented as it was served on a plate topped with a sheet of paper printed to look like the front page of a newspaper which told the history of fish and chips in Britain. Initially I thought it was fun, until the steam from the fish hit it and the paper began to disintegrate and stick to the food.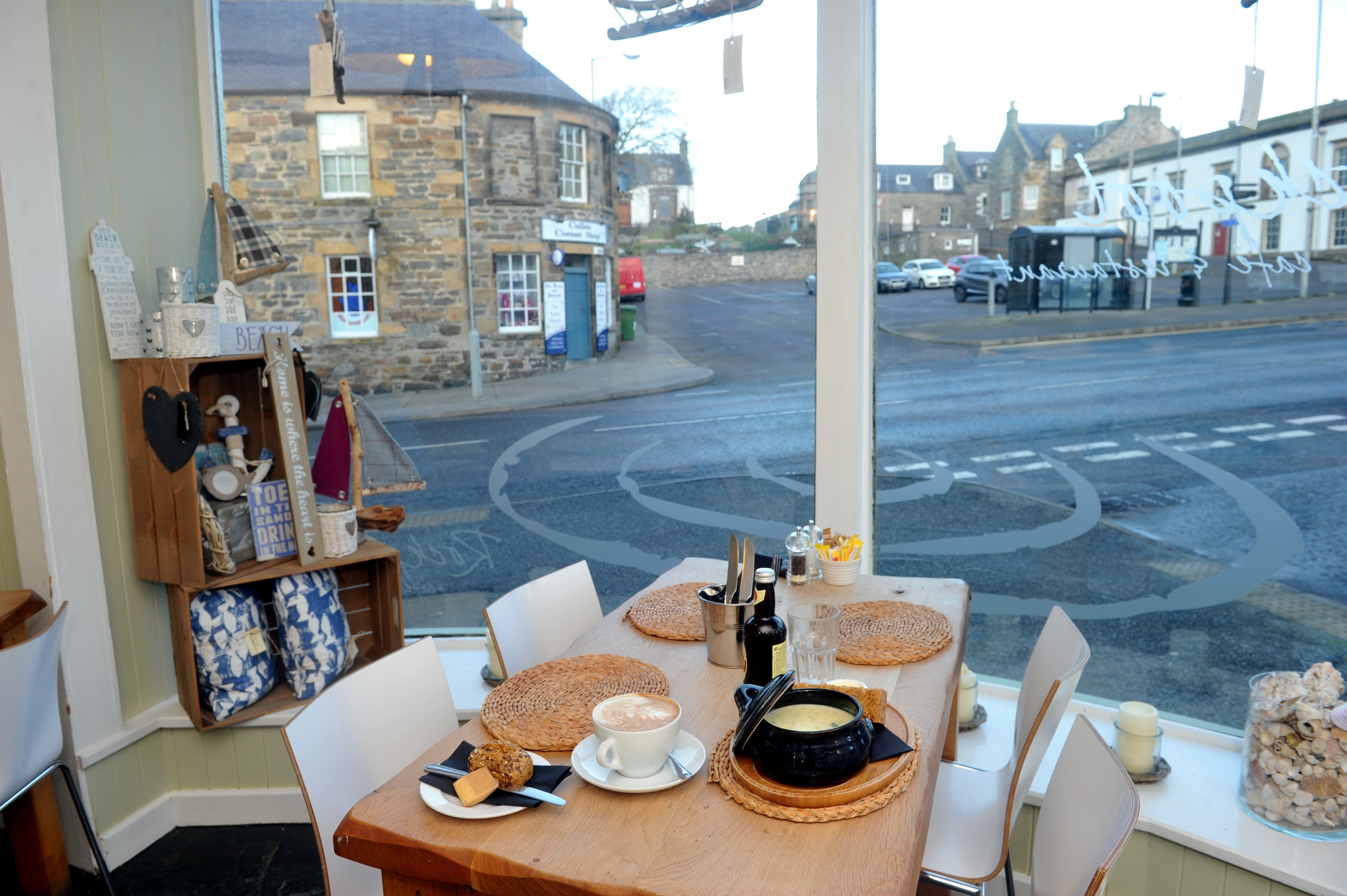 By now we were nicely full, and despite the very tempting range of puddings and home-bakes on offer, we couldn't eat another thing so rounded off our meal with a couple of coffees while making a mental note for the next time we come back – and we will come back – to be sure and book ahead first.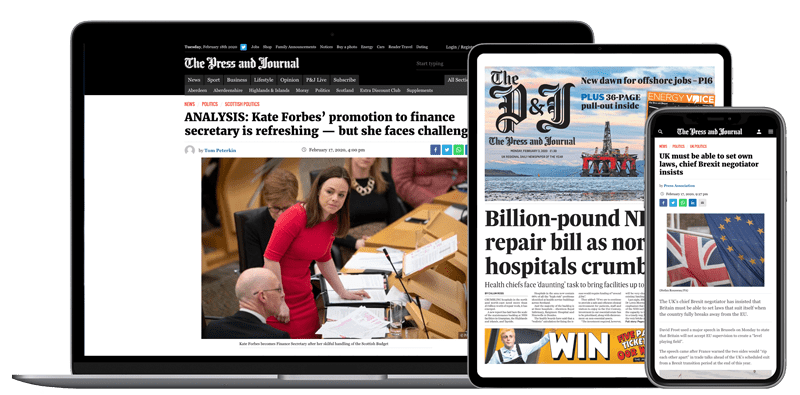 Help support quality local journalism … become a digital subscriber to The Press and Journal
For as little as £5.99 a month you can access all of our content, including Premium articles.
Subscribe