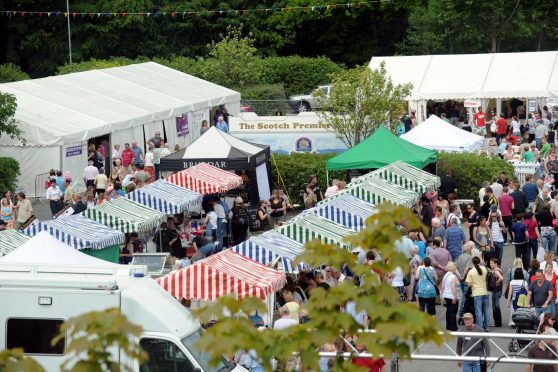 A stunning display of classic cars looks set to attract big crowds at this year's Taste of Grampian food and drink festival.
The Press and Journal/Evening Express Motor Show returns to the event on Saturday, June 3 at the Thainstone Centre in Inverurie.
In addition to displays, featuring car dealerships from across the region, next month's show will also feature a 'Blast from the Past' area with a selection of classic vehicles.
Run in conjunction with Thainstone Specialist Auctions, the event will include an Austin Healey and a Humber Super Snipe.
Press and Journal motors manager John Leslie said: "This is my third motor show at Taste of Grampian and I am really excited at how it is shaping up.
"We have introduced some new initiatives and the classic car display should pull in the crowds. As usual, the support we have had from our dealerships has been tremendous and I am sure this year's show will be another success."
Dealerships confirmed for the show include: I & K Motors; Station Garage Mitsibushi; C & M Macdonald; and Ewens of Cornhill.
Finnie 4×4 has also confirmed its attendance at the show and unveiled plans to have a Highland calf on its stand which people can get their picture taken with at the festival.
Celebrity chef James Martin – a former host of the popular Saturday Kitchen television programme – will be one of the main ingredients at the proceedings.
He has been confirmed as the headline act for Taste of Grampian alongside Scottish chef and P&J columnist Lady Claire Macdonald, and renowned wine buff Susy Atkins.
A new beer festival will also be staged immediately after the main event from 5pm to 11pm, and will include an array of outdoor street food, live music, piano bar and an acoustic lounge.
Tickets cost £10, or £5 if someone has already attended the daytime event. It is open to families to 9pm and over-18s after that time.
Entry to the main event is £5 for adults and free for children under 16. All tickets are available online at www.tasteofgrampian.co.uk