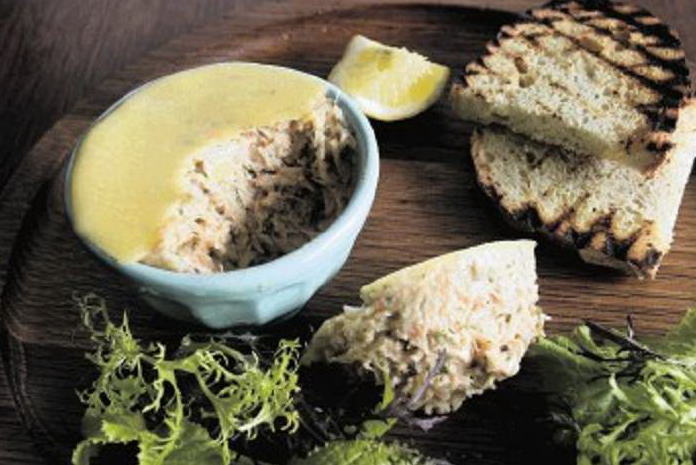 Loch Bay restaurant has a very French feel about it – somewhat unsurprising as my wife and business partner is Parisian.
Before opening the restaurant I knew that the bread we served to each diner at the beginning of their meal would have to be as authentic as possible for us to have any chance of achieving a genuine French bistro ambiance successfully.
Just as importantly, I needed to keep the method as simple and quick as possible – two things not normally associated with artisan bread baking.
After several months of experimenting at home, this is the recipe that I came up with – and got the thumbs up from my wife.
If you love bread you must try this recipe. Or, this technique I should say. The important thing here is to remember that no two bakes are ever the same.
Give this recipe a try; don't be afraid of doing it perfectly. The most important thing is that you give it a try and then learn from experience. This bread is prepared and baked in under an hour, with a little 12-hour sleep in between…
Rustic French bread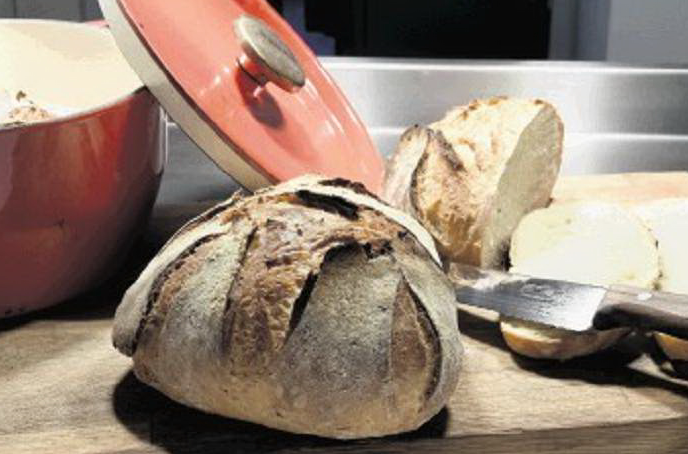 The ingredients
1 large heavy cast iron casserole pot with lid
1 very sharp knife (serrated is fine)
500g plain flour (plus a little more for dusting)
Quarter tsp instant yeast
2 tsp salt
325ml (approx) tepid water
The method
Begin this recipe last thing in the evening before going to bed. Place the dry ingredients in a large, rigid mixing bowl.
Pour in the water and mix by hand with a small wooden spoon. The mix will seem very wet at first, then very dry, and a strong wrist is required.
Mix until there is no dry flour visible. This may require a very small additional amount of water. After only a minute you should have a very sticky, thick dough. Cover the bowl with a plate and leave in a draft free place overnight (10hrs min).
Don't worry if the consistency is exactly right or not! Ultimately and through experience, you will learn how differences in the dough's consistency at this stage will influence the final result.
A very stiff dough will give a tighter crumb, a slightly stickier dough will give a more sourdough like crumb. Now place the cast iron pot (with lid) in the oven and go to bed.
First thing the next morning, turn on your oven to its highest setting (leaving the pot inside). Remove the plate from the bowl to reveal the bubbly risen bread dough.
Dusting some plain flour to stop the dough sticking too much to a clean kitchen surface, turn out the dough and form very gently into a round loaf shape (using a little more plain flour if needed to stop any fingers sticking).
Dust the loaf with plain flour and leave for 20mins.
After 20 minutes carefully remove the (very hot) cast iron pot from the oven, remove the lid, and lift and place the loaf into the middle.
Score the top carefully with a very sharp knife, like scratching the dough's skin. This allows the bread to rise properly. A simple cross will do.
Carefully replace the lid and pop straight back into the oven. Bake the loaf for 40-45 mins, then remove from the oven and pot to cool on a rack for 30 mins (if you can resist that long!)
Potted Crab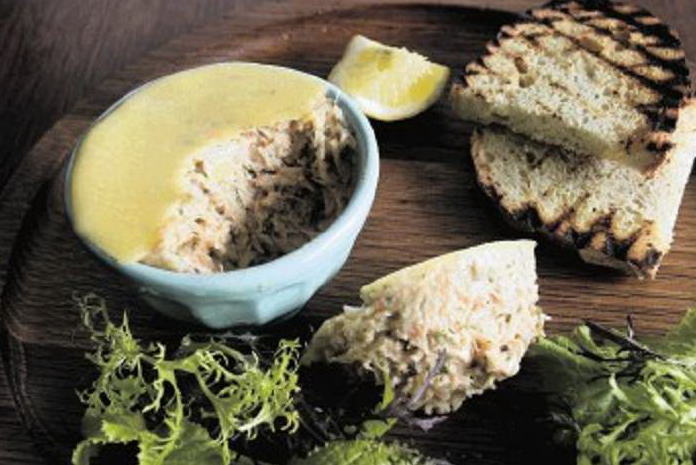 SERVES 6
The ingredients
300g fresh crabmeat, a mix of 200g white and 100g brown is best
4 tbsp crème fraîche
2 tsp creamed horseradish
2 spring onions, very finely chopped
Half a tsp ground cayenne pepper
50g butter, melted
Pinch of ground mace
Dash of sherry vinegar
Lemon juice to taste
The method
Mix the crabmeat, crème fraîche, horseradish, spring onions, vinegar and spices, and half the melted butter. Spoon into 6 x 120ml ramekins, then pour over a thin layer of melted butter.
Wrap the pots individually in baking paper, then cling film, then freeze for up to 1 month. (Or chill in the fridge for at least 1 hour and up to 24 hours.)
Thaw in the fridge overnight until defrosted. Serve with lemon wedges and toasted rustic bread.