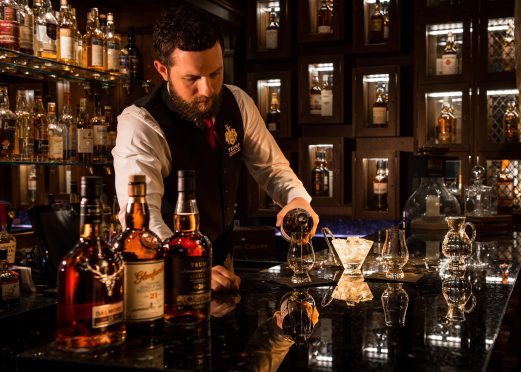 Trump International is pleased to announce the opening of a new Whisky Bar located within its five-star hotel – MacLeod House & Lodge – at Menie Estate, Aberdeenshire.
The new Whisky Bar features an extensive selection of Scottish and International malt whiskies carefully selected from the world's leading producers.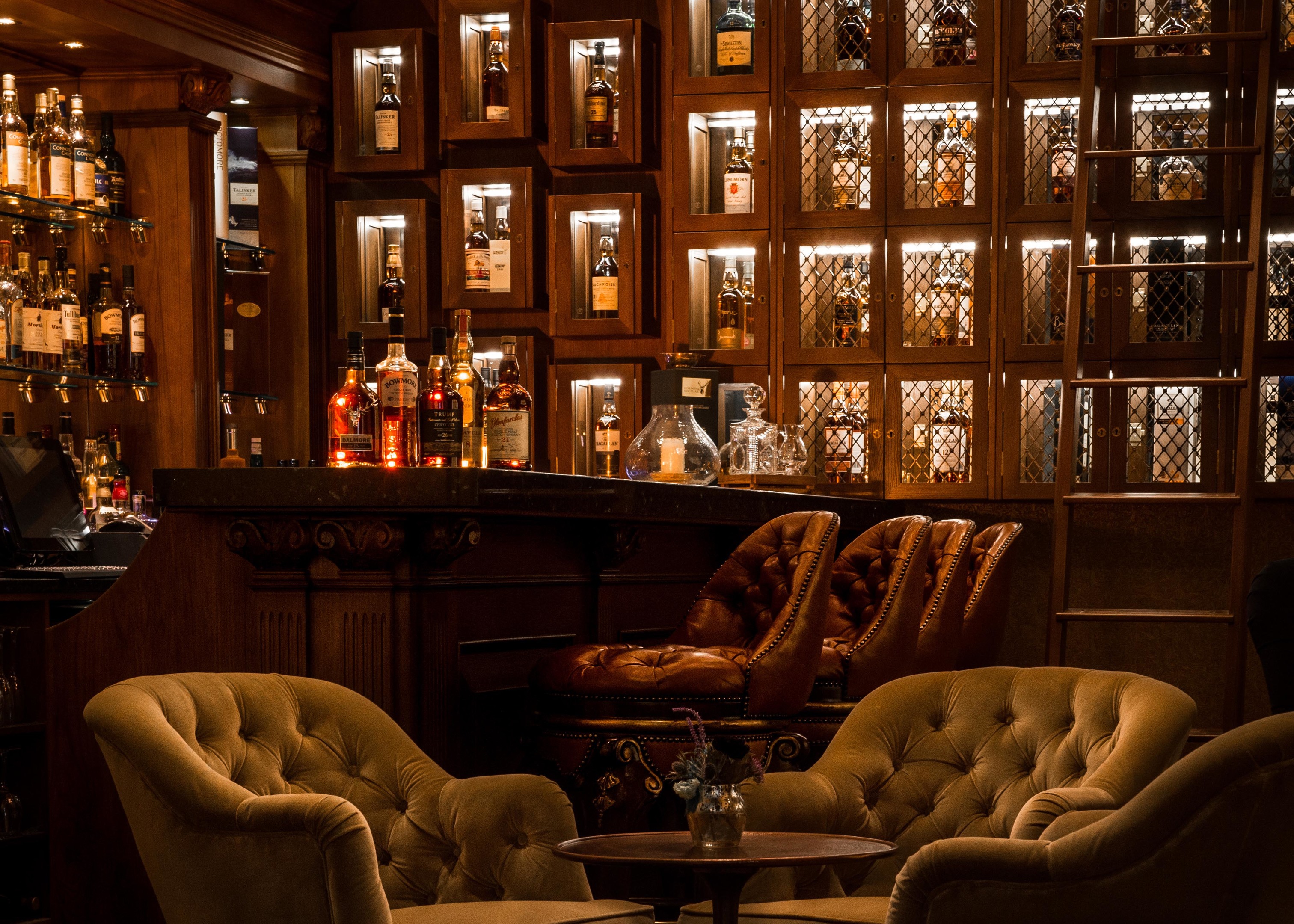 Rare and highly sought after releases sit alongside well-known favourites and traditional Scottish brands giving guests a unique choice of liquors to sample and savour.
Trump International worked with industry experts including family-owned Scotch whisky specialist Gordon & MacPhail, curating this exemplary collection.
A central feature of this intimate traditional bar is bespoke, hand-made cabinetry, showcasing the most valuable and exquisite bottles behind decorative brass grills.
Guests can relax and indulge amidst the dark walnut, luxurious upholstery and golden tones while enjoying a favourite dram or indulging in something extra special recommended by our resident whisky connoisseur. Cocktails, fine wines and other interesting spirits are also available.
Sarah Malone, Executive Vice President of Trump International Golf Links, Scotland, said:  Our new Whisky Bar is located in the heart of the estate and is open to all.  We have worked with the industry's best to select the finest malts and create an authentic whisky experience.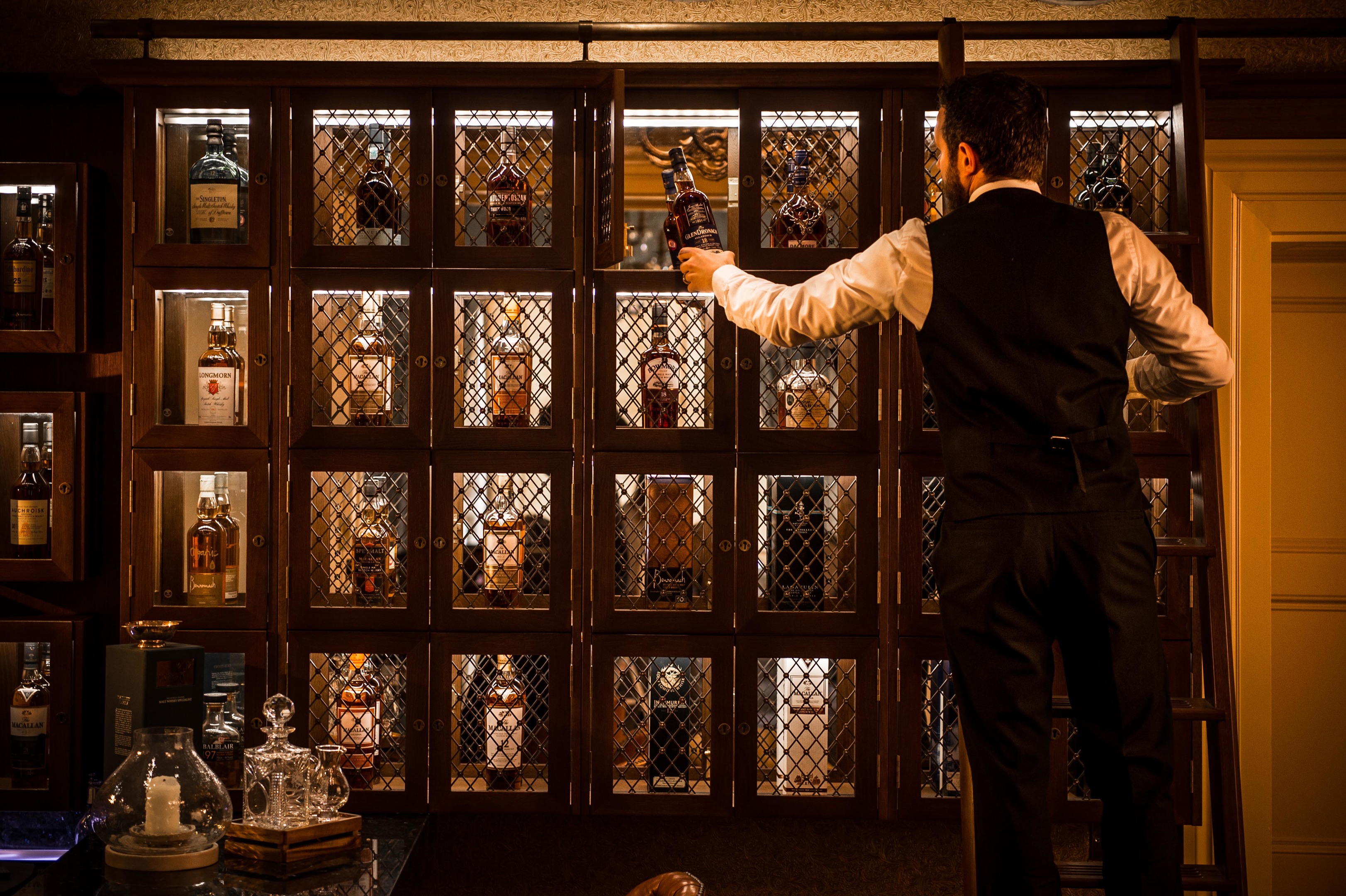 "It's a great addition to our existing facilities and we look forward to launching an exclusive Whisky Membership, giving whisky lovers even more access to rare bottles, new releases and special events in the very near feature."
The Whisky Bar is open throughout the year. Visit the website for opening hours and further details.