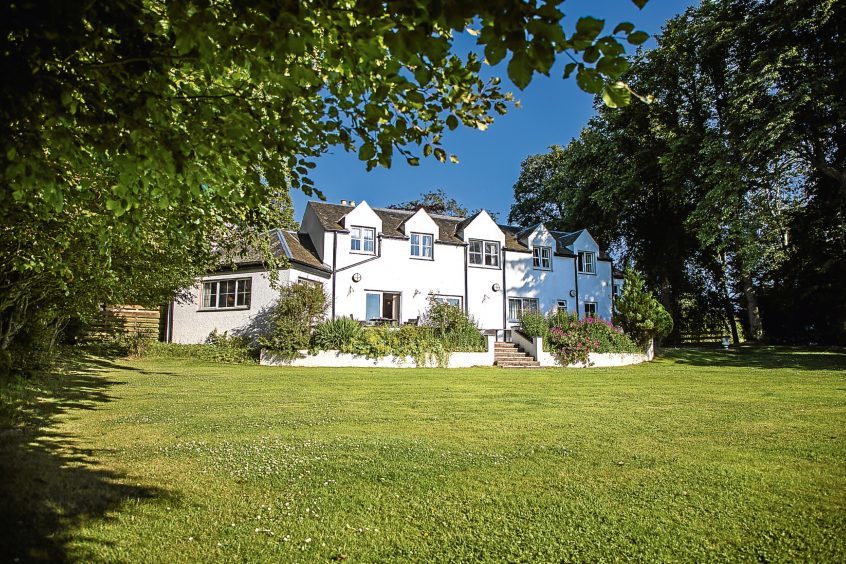 There can be few restaurants anywhere that offer a scenic panorama as good as that from Chanterelle at Kinkell House Hotel.
With views across the Black Isle to the Heights of Fodderty above Dingwall and Strathpeffer, round to the hills that lead to the wilds of Strathconnon, it is beautiful. Exactly the landscape most of us would imagine if asked to describe the countryside.
A patchwork of well-tended fields bounded by hedges and rustic fences. Others with livestock grazing in that peaceful way they do. And all of this punctuated by outcrops of trees in the foreground and larger commercial forests on the hillsides in the distance.
On the evening we were there clouds were scudding across the sky. Shafts of light illuminated first the glen and then the hilltops, offering an ever-changing vista.
From a table in one of the many large windows that give Chanterelle a light and airy feel, we were captivated. We were lucky to be there in mid-June so could appreciate it throughout our meal, with only a slight dimming of the light by the time we left late in the evening.
Greeted by the cheerful and informal young front of house team and shown to our table, we were immediately intrigued by the different butters waiting for us. Surely a portent of good things to come, including some fresh homemade bread?
We spent quite a while looking at the menus when they arrived but still no sign of bread to go with the enticing butter. Eventually I asked for some and it was delivered with an apology, but surprisingly we got no explanation of what the different butters were. We decided one was definitely garlic, another beetroot and the third simply salted.
They were delicious, but perhaps the front of house team could make a little more of the kitchen's creativity.
The restaurant was fairly full when we arrived with a mixture of local families with children, couples and a smattering of tourists. It had the feel that this was a favourite haunt for some people who were well known by the staff.
I had a simple hot roast salmon salad for starter. There was a generous serving of salmon which was moist and tasty and the well-dressed mixed leaves were a fine accompaniment. My husband chose the Isle of Skye mussels steamed in garlic, parsley and white wine. They were moist and full of flavour.
We were enjoying the last scraps of our starters when I noticed the waiting team coming out of the kitchen with plates that looked suspiciously like our main courses only to see them look at our table and embarrassedly reverse back in again when they realised we weren't finished. However, there was no harm done and they were quickly back at our table to make space for the mains.
My rib-eye of Black Isle beef was cooked to perfection. Served with a ragu of wild mushrooms, potato wedges, asparagus and a peppercorn sauce, it was a hearty enough meal to need no other accompaniment, but we had decided to share a portion of onion rings as well. These were crispy and beautifully cooked and I must admit I had the lion's share of them. But they were probably better suited to being eaten with my steak than my husband's pasta dish. Or that's my excuse.
Confit chicken leg served off the bone with walnuts in a creamy Madeira sauce is exactly the type of comfort food my other half tends to go for when he gets a chance. And as a self-confessed pastaholic, he was delighted.
As usual he didn't offer to share any, but explained it was a fine meal and he didn't leave much work for the dish-washing team. Neither did I get a sip of the glass of white wine he chose to go with it.
My bread and butter pudding was absolutely stunning. Beautifully caramelised on top but oozing with sweet gooey deliciousness in the centre, it was utterly fabulous. There was an interesting twist with cranberries included as well as traditional sultanas, and that will certainly be something I try at home.
My husband felt his coconut panna cotta was not quite as sweet or as silky in texture as he would expect. However, that didn't stop him eating most of it. He even indulged in a glass of dessert wine to accompany it.
We thoroughly enjoyed our visit to Chanterelle and will be back.
It has an enthusiastic young team working front of house and behind the scenes, but perhaps an experienced mature head would help iron out a few of the relatively minor glitches and make this a restaurant that delivers an experience which lives up to the wonderful views on its doorstep.
x​x​x​x​x​x​x​x​x​x​x​x​x​x​x​x​x​x​x​x​x​x​x​x​x​x​x​x​x​x​x​x​x​x​x​x​x​x​x​x​x​x​x​x​x​x​x​x​x​x​x​x​x​x​x​x​x​x​x​x​x​x​x​x​x​x​x​x​x​x​x​x​x​x​x​x​x​x​x​x​x​x​x​x​x​x​x​x​x​x​x​x​x​x​x​x​x​x​x​x​
x​x​x​x​x​x​x​x​x​x​x​x​x​x​x​x​x​x​x​x​x​x​x​x​x​x​x​x​x​x​x​x​x​x​x​x​x​x​x​x​x​x​x​x​x​x​x​x​x​x​x​x​x​x​x​x​x​x​x​x​x​x​x​x​x​x​x​x​x​x​x​x​x​x​x​x​x​x​x​x​x​x​x​x​x​x​x​x​x​x​x​x​x​x​x​x​x​x​x​x​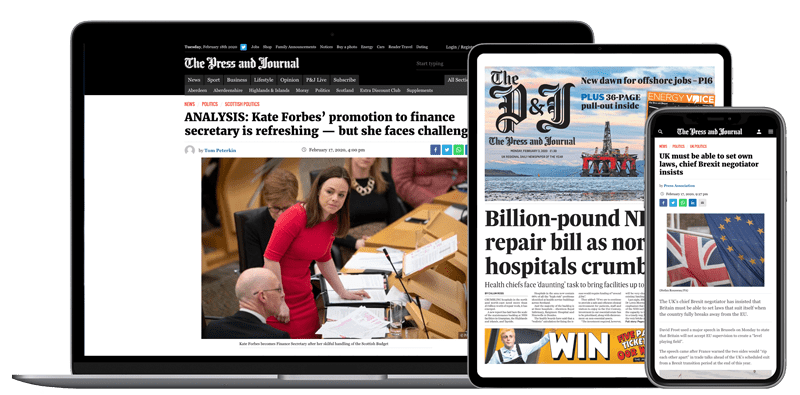 Help support quality local journalism … become a digital subscriber to The Press and Journal
For as little as £5.99 a month you can access all of our content, including Premium articles.
Subscribe