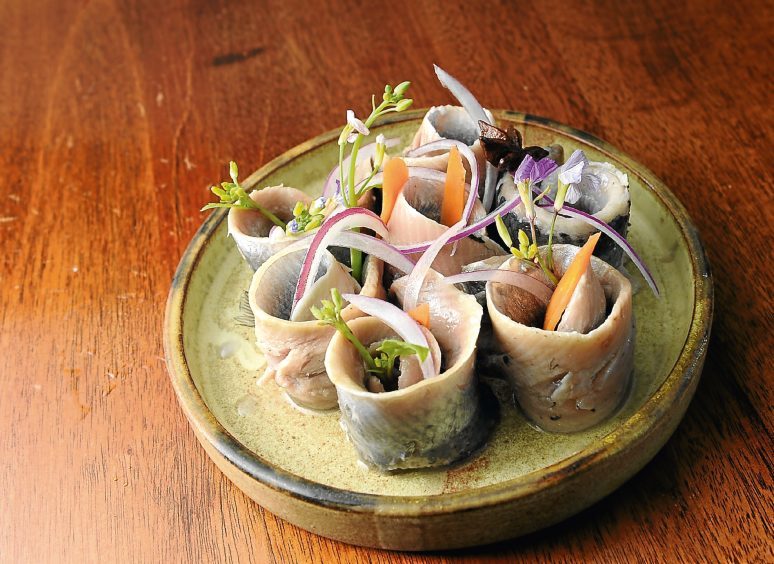 At this time of year there's often a glut of tomatoes.
One good way of using them up is by making gazpacho. In a world obsessed with smoothies and healthy eating, this classic chilled Spanish "salad in a soup" is the perfect way to use up any ripe tomatoes and stale bread.
It makes a great appetiser and may bring back happy memories of overseas holidays as, quite often, the first time people tasted this classic chilled soup which is full of flavour, would have been during a holiday to Spain.
Today's second recipe is for pickled herrings. Herring, a good oily fish, were traditionally referred to in Scotland as "silver darlings." Pickling herring is a very traditional Highland way of eating herring.
While you'll find pickled or roll-mop herrings in the shops, it's much better to do it yourself at home. Buy herring fillets from your local fishmonger and you'll really taste the difference!
Gazpacho
SERVES 4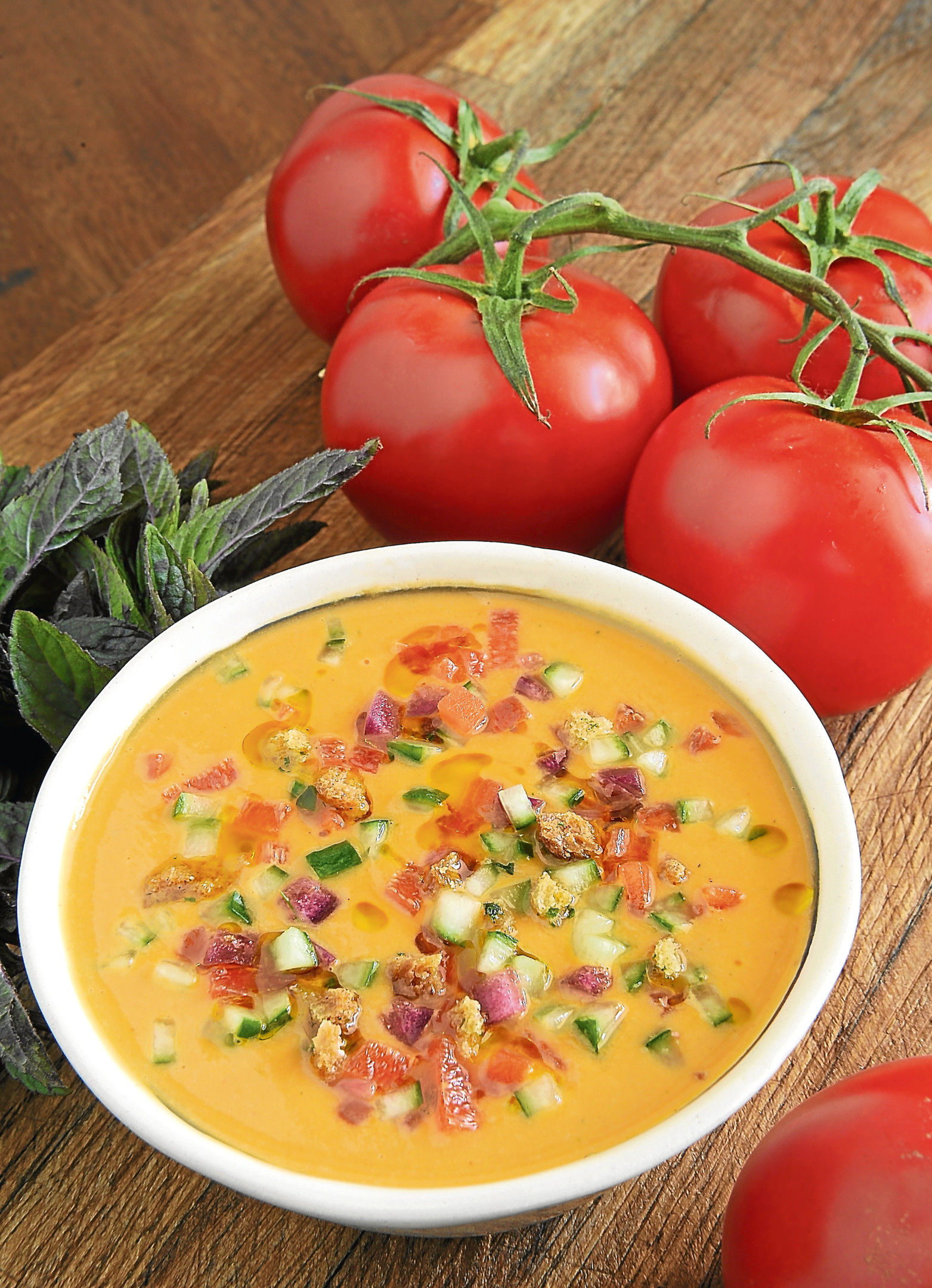 The ingredients
100g slightly stale crusty white bread, soaked in cold water for 20 minutes
1kg very ripe tomatoes, diced
1 ripe red pepper and 1 green pepper, deseeded and diced
1 medium cucumber, peeled and diced
2 cloves of garlic, peeled and crushed
150ml extra virgin olive oil or rapeseed
2tbsp sherry vinegar
1 good squeeze of tomato ketchup
Salt, to taste
The method
Mix the diced tomatoes, peppers and cucumber with the crushed garlic, ketchup and olive oil in the bowl of a food processor or blender.
Squeeze out the bread, tear it roughly into chunks, and add to the mixture. Blend until smooth, then add the salt and vinegar to taste and stir well.
Pass the mixture through a fine sieve, then cover and refrigerate until well chilled.
Serve with garnishes of your choice. I liked diced black olives, hardboiled egg and small pieces of cucumber and pepper; mint or parsley also works well, and many people add spring onion, cubes of Spanish ham and so on.
Pickled Herrings
MAKES 2 x 500g jars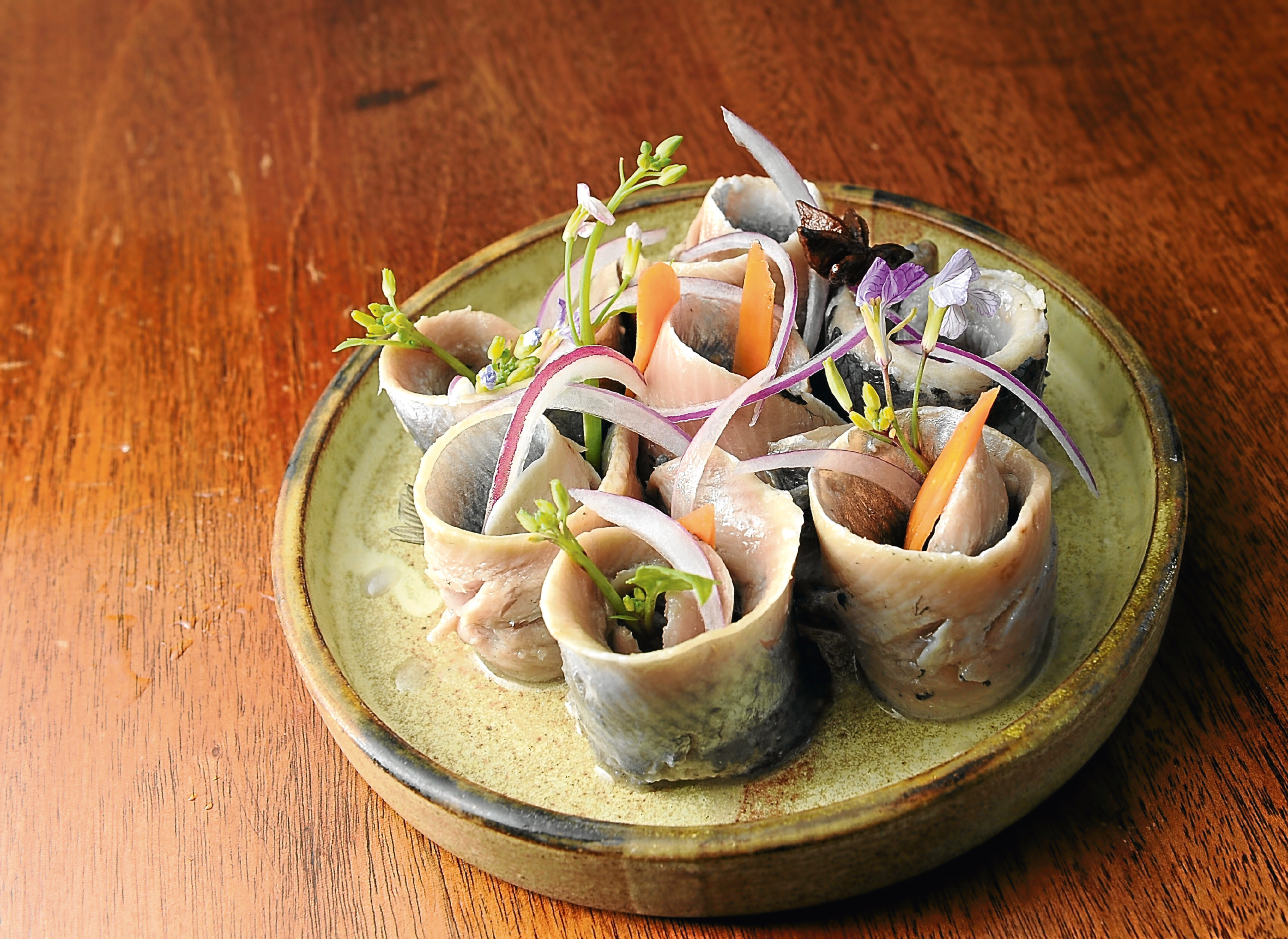 The ingredients
6 whole medium herrings, scaled, gutted, filleted and pin-boned
3tbsp flaked sea salt
2tbsp sugar
FOR THE MARINADE
8 juniper berries
2tsp coriander seeds
1tsp caraway or dill seeds
2tsp fennel seeds
1tsp mustard seeds
10 black peppercorns
2 star anise
500ml white wine vinegar
200g caster sugar
4 small bay leaves
2 small carrots, peeled and finely sliced
1 medium white onion, finely sliced
The method
To sterilise the jars, preheat the oven to 160°C fan/180°C/Gas 4. Wash the jars and lids really well and put them on a baking tray in the oven for 10 minutes.
Put a clean cloth on the kitchen table and lay out the fillets in close rows, skin-side down.
Evenly scatter over the salt and leave them for one and a half hours.
To make the marinade, crush the juniper berries and coriander seeds a little under a knife, as this will help them release their taste.
Tip all the spices into a medium pan and warm them over a low heat until their smell comes to the nose. Do not burn them.
Pour in the vinegar and sugar. Scrunch the bay leaves to help them release their aroma, and then add them to the pan. Continue to simmer gently to melt the sugar as you prepare the carrots.
If you like, use a canelle knife to cut four equally spaced grooves down the entire length of each carrot. (This is not obligatory, but will give a pretty flower pattern to each sliced piece.)
Slice them as close to paper-thin as you can and add to the pot with the onion.
Bring it all up to the boil, then reduce the heat and simmer gently for five minutes.
Leave to cool completely. If the liquid is applied to the fish hot, they will cook rather than pickle and all hands would be lost.
When their time is up, put the herrings in a colander and rinse well under cold water.
Pat the fillets dry with kitchen paper. Cut each fillet in half at a diagonal angle.
Sprinkle some of the marinade into the base of the two sterilised jars and scatter with a few pieces of the fish.
It's nice if the silvery sides press against the glass, as this is what you will see when opening the fridge or when the jar is placed on the table.
Add a little onion and carrot. Continue layering the jars, fairly dividing the bay leaves between them, until the top of each jar is reached.
Make sure that the pickling liquor completely covers the fish and goes to just under the brim of each jar. Cover tightly and chill in the fridge for at least two days before serving.
Loch Bay Restaurant is based in Stein, an old fishing village on the scenic north west Waternish peninsula on the Isle of Skye. Contact 01470 592235 or visit www.lochbay-restaurant.co.uk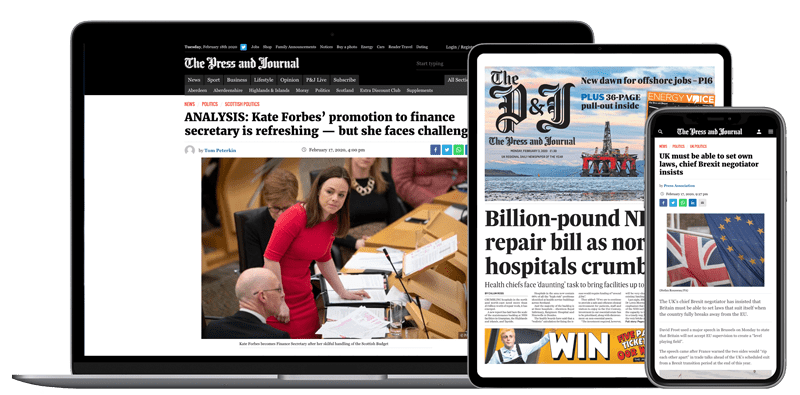 Help support quality local journalism … become a digital subscriber to The Press and Journal
For as little as £5.99 a month you can access all of our content, including Premium articles.
Subscribe