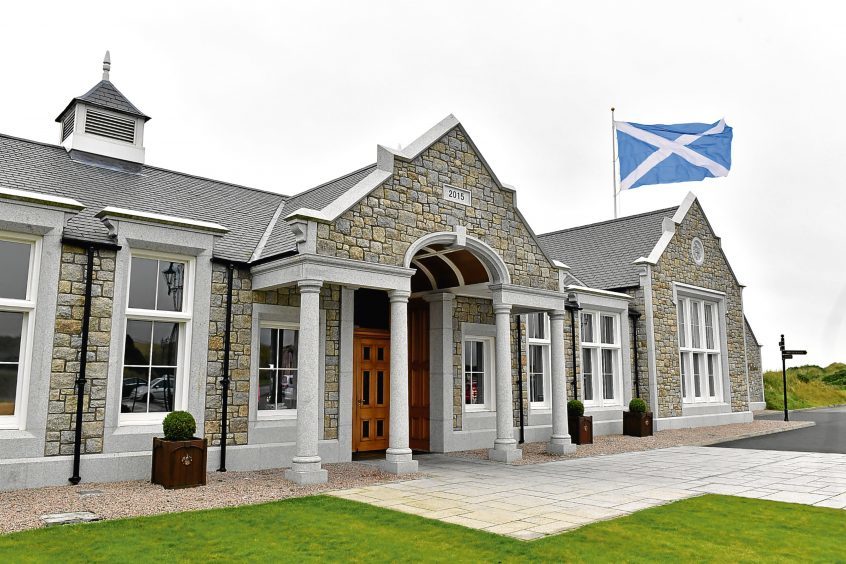 Scenes from the epic 2006 Ryder Cup were flickering on the big screen in the dining room at Donald Trump's Dunes restaurant near Aberdeen, interspersed with battles of a much different kind in trailers for the latest Game of Thrones series.
Both full of drama, treachery, triumph and pain.
But, I asked myself as my mind started to wander into fantasy land, could they match the fierce battle and twists and turns to establish the golf resort at Balmedie in the first place – and the drama that had unfolded since across the Atlantic?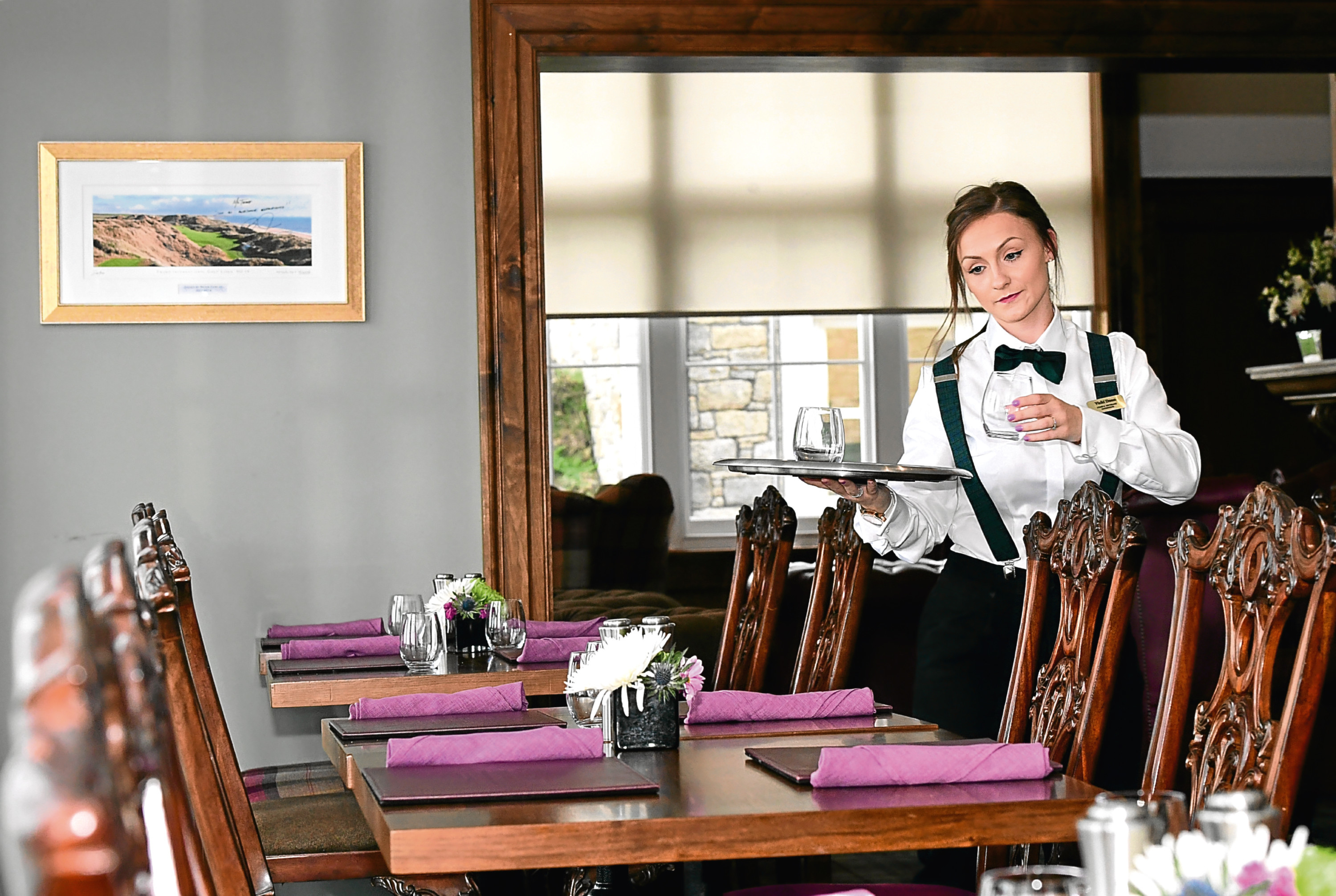 It was an epic struggle to build the course in the first place, but it was all peace and serenity as we visited the clubhouse which includes Dunes early one Saturday evening.
I have to say that immaculate springs to mind – the up-market club shop, beautifully laid out dining room and the extraordinary "Great Dunes of Scotland" staring back through the end-to-end windows.
The dining room decor smoothly creates a relaxed yet elegant traditional club feel, with a private dining room at one end if required.
Business was brisk, with a steady flow of diners of all ages.
A nice mixture, and so was the menu itself: something for everyone, as they say. From "small bites" and "small plates" to the Dunes club sandwich and matured Scottish beefburger in a Brioche bun. But for those visitors wanting something extra special, there were also fine dining dishes more in keeping with the menus at the aristocratic sister restaurant at MacLeod House a few hundred yards away along the long, expansive driveway from the main road.
At Dunes, hake rubbed shoulders with 12-hour braised shin of beef and roast rump of Scottish lamb.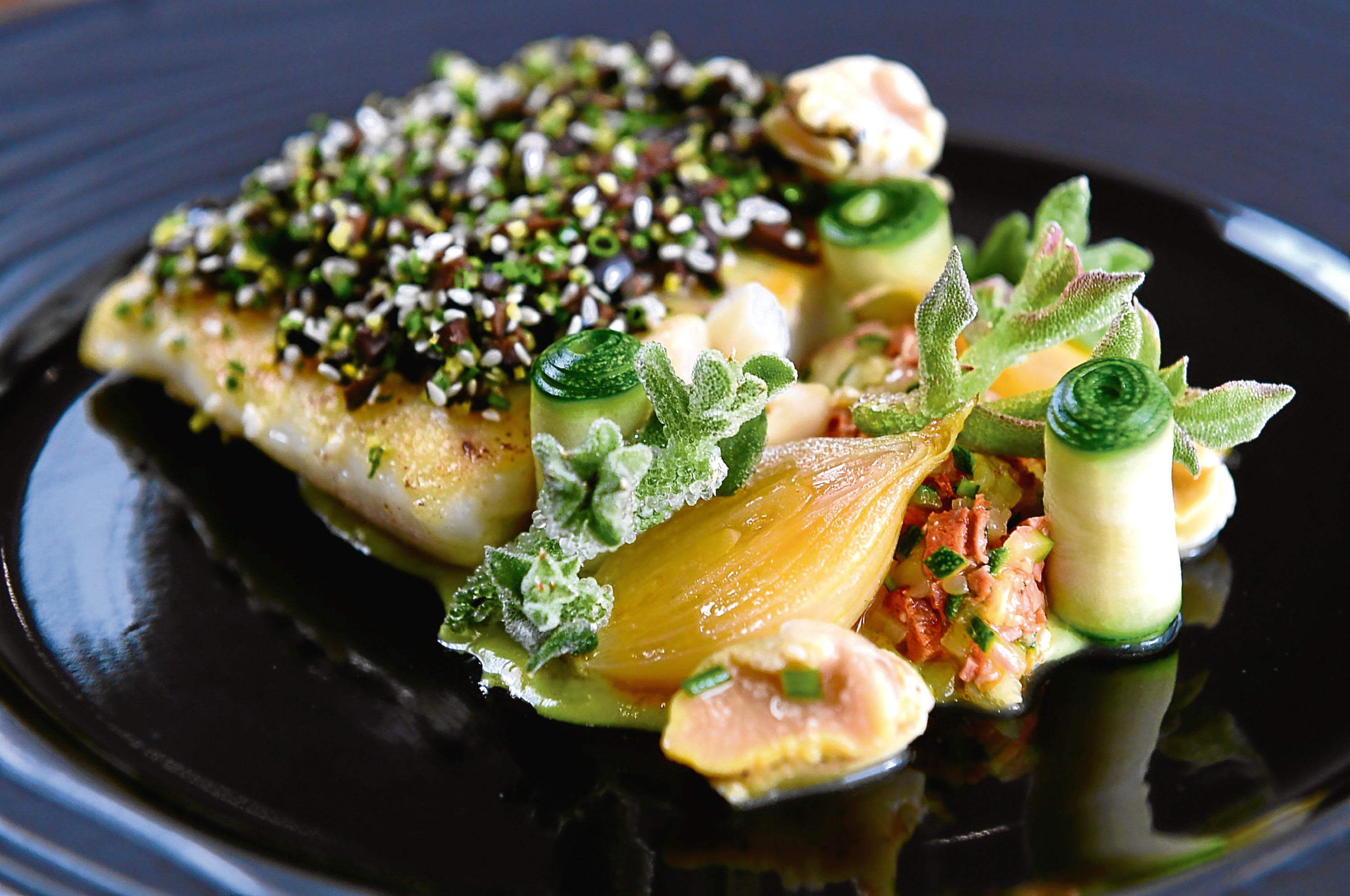 We noted quite quickly, from the plates held aloft as waiters approached tables, that fish and chips at £16 (straight from the quayside at Peterhead) were doing a roaring trade, beer-battered with marrowfat peas. Irresistible, but we resisted the temptation and saved the fish and chips option for a later visit.
I never grow tired of the view as you sweep down the driveway from the A90, even though I knew what was coming, having visited a few times already. A sudden dip as we descended the hill and the gem that is MacLeod House springs into view in all its splendour and demands all our attention. Even by the amazing standards of granite-turreted baronial mansions in Scotland, MacLeod House simply takes your breath away. It is now an exclusive small hotel and restaurant.
We continued further down to the business end of the course, with its practice range and greens beyond.
From our view inside Dunes, we could see a party of golfers on a tour of Scottish courses preparing to leave after enjoying a round on the course. Canadians, we thought, underlining the resort's international appeal, which in itself puts the north-east economy and its various attractions on the world map for potential visitors.
Maybe it was the sea air or the golfing activity, but we were working up an appetite.
For starters, Cullen Skink for me and hand-dived Orkney scallops, accompanied by a small cut of roast pork, for my wife.
I had dithered over the Cullen Skink because there was a choice of a small or large serving. Large won the day, of course, but what a treat it was, The bowl must have been about a foot wide, and while the serving was not overly filling, it was deeply satisfying. It was fascinating to watch them serve it: the bowl arrived with its delicately-cooked contents neatly lined up at the centre – Finnan haddock, leeks, potato and Mull cheddar. The king of sauces that gives Cullen Skink its distinctive creaminess arrived separately in a special white jug from which a waiter poured the soup very grandly over the contents. What a gorgeous touch and what a deeply delicious flavour with its heavy seasoning. The best Cullen Skink I have had.
For mains, pan-fried fillet of hake for me. This magnificent fish dish is always a must for me and I would love to see more of it on menus. Beautifully white and fleshy, it arrived with courgette and onions, and we shared a portion of French fries.
My wife enjoyed her roast rump of Scottish lamb, with tongue and sweetbreads as unusual accompaniments, and it was cooked perfectly pink. For desserts, the star of the show was a hot blueberry and bubblegum souffle, with lemon mascarpone ice cream, which really rose to the occasion, but allow 15 minutes cooking time for them to get this delicate little number right. I loved my poached peach, with a tasty sponge soaked in raspberries and vanilla ice cream.
The service was friendly and sharp all night, so it was a very enjoyable visit all round. We had a last glimpse around outside – and marvelled at how the late sun was giving the dunes a magical glow.
There is a great range on offer at Dunes – we loved our slice of fine dining, but we are also planning to tee off with fish and chips on our next visit.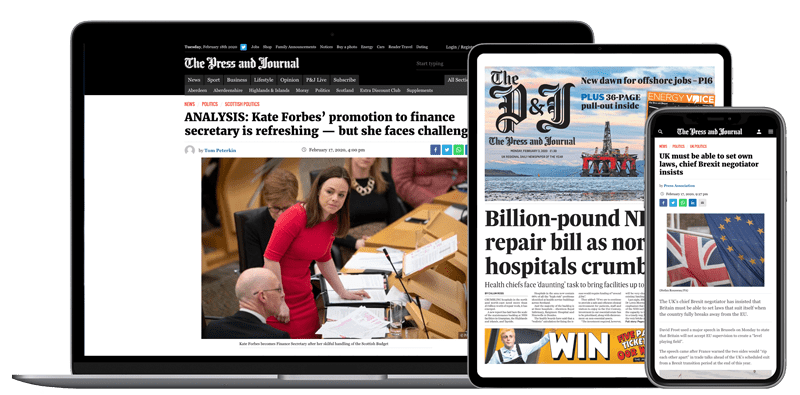 Help support quality local journalism … become a digital subscriber to The Press and Journal
For as little as £5.99 a month you can access all of our content, including Premium articles.
Subscribe