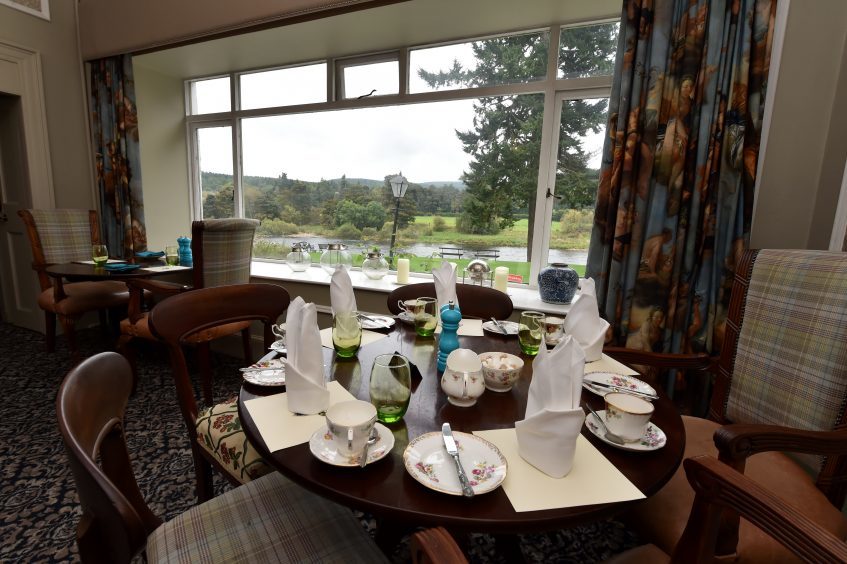 While driving my young son to yet another children's football festival in Banchory recently, I passed a sign for the Banchory Lodge Hotel and decided I'd treat the family to lunch there after we had negotiated the couple of hours of action at the King George V Park.
The hotel recently claimed a top-three spot in a list of restaurants in the UK with the best views, so I was keen to see what the fuss was about. Banchory Lodge also has a good reputation for its food, so I was pleased when they said they could accommodate us at short notice on a Sunday lunchtime.
After travelling along the tree-lined drive, the large white building emerged from behind the autumn leaves, and next to it, the award-winning view of the River Dee, replete with leaping fish and crashing rapids. But more of that later, as now it was time to eat.
On arrival, we were afforded a friendly welcome before being shown to our table, which was, sadly, in the opposite direction from the aforementioned views. None-the-less, we happily took in our surroundings and admired the quirky decor.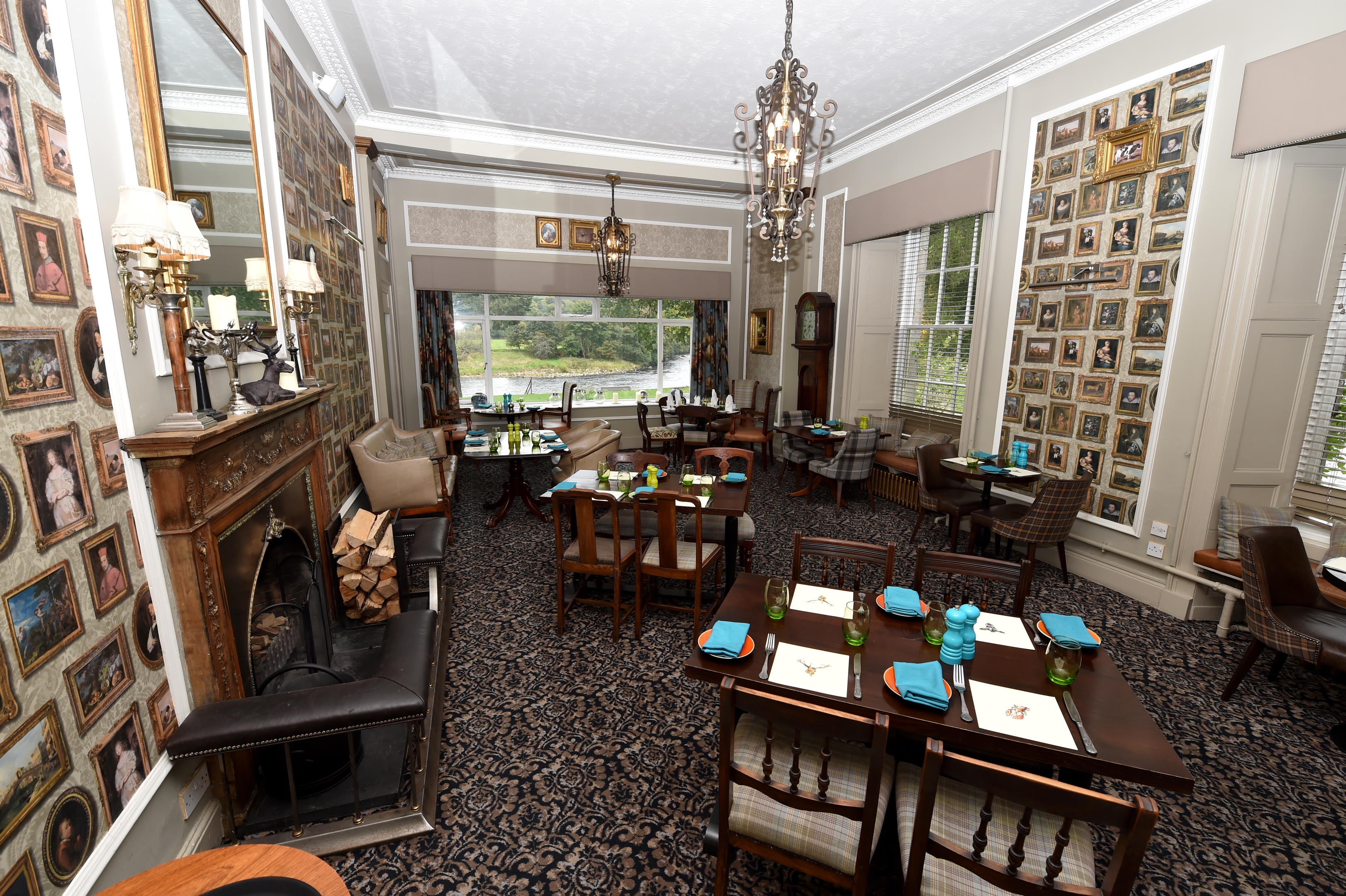 Animals play a prominent role in the interior design, which is traditional but with a very contemporary twist. Brightly coloured ceramic stags' heads adorn one wall, while pictures of dogs dressed as celebrities made me giggle – especially the scrappy little pooch with Michael Jackson's tousled hair and red leather jacket. The vast team of waiters were also very smartly turned out in their tweed waistcoats and red ties, and were professional and attentive.
Being a Sunday lunchtime, we were offered the brunch menu, which had an eye-catching Bloody Mary – containing Olmeca tequila, tomato, lime, horseradish and tabasco. Perfect for a Sunday afternoon, but sadly I was driving.
Although not exhaustive, the menu did offer enough to make me ask for more time to decide. After initially being tempted by the moules frites, I eventually plumped for roast gigot of lamb cooked in an apple and parsley crumb, while my vegetarian wife chose the BL (Banchory Lodge) bean burger – brioche bun, mature cheddar, chipotle mayo and BL chips.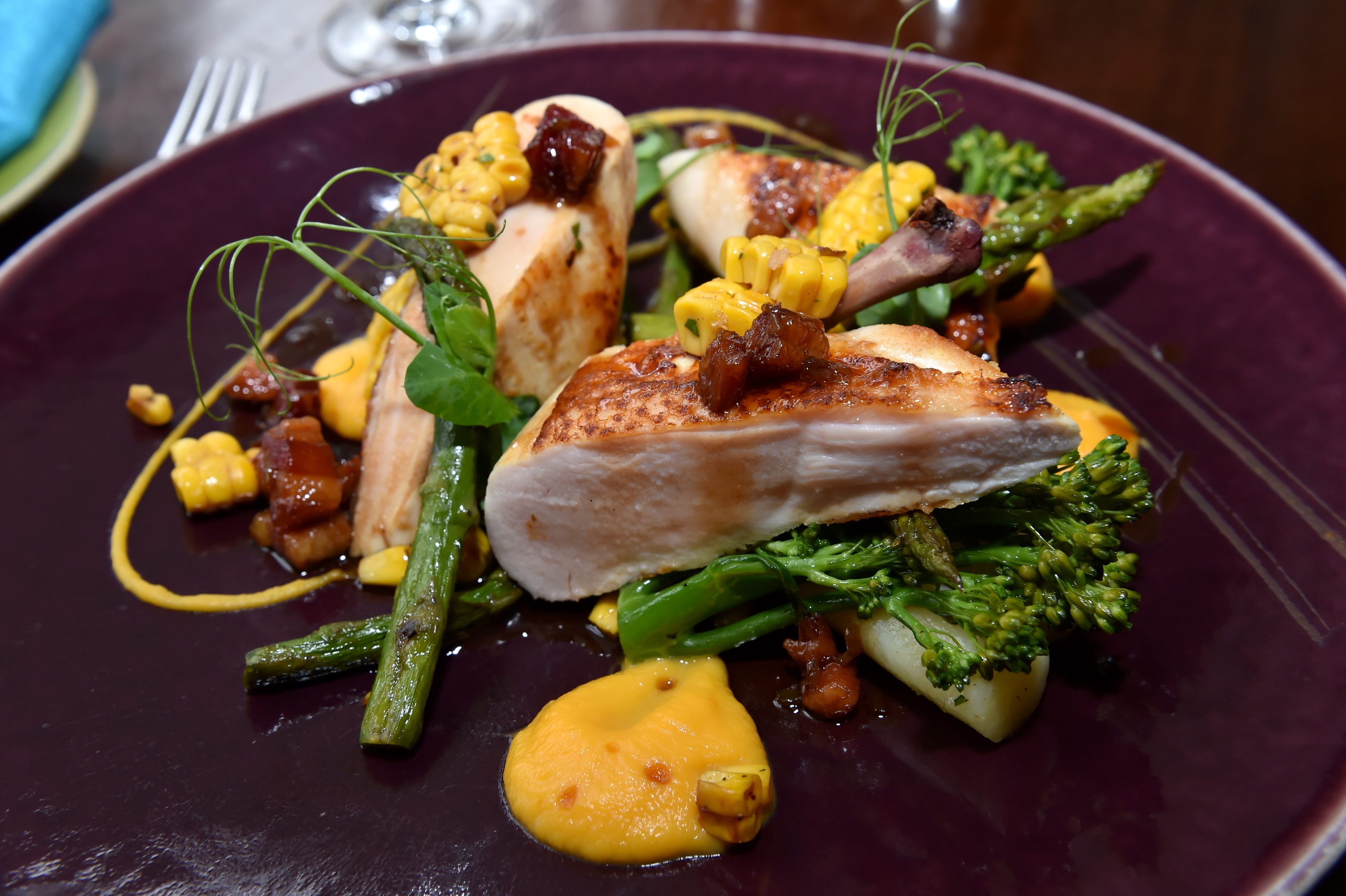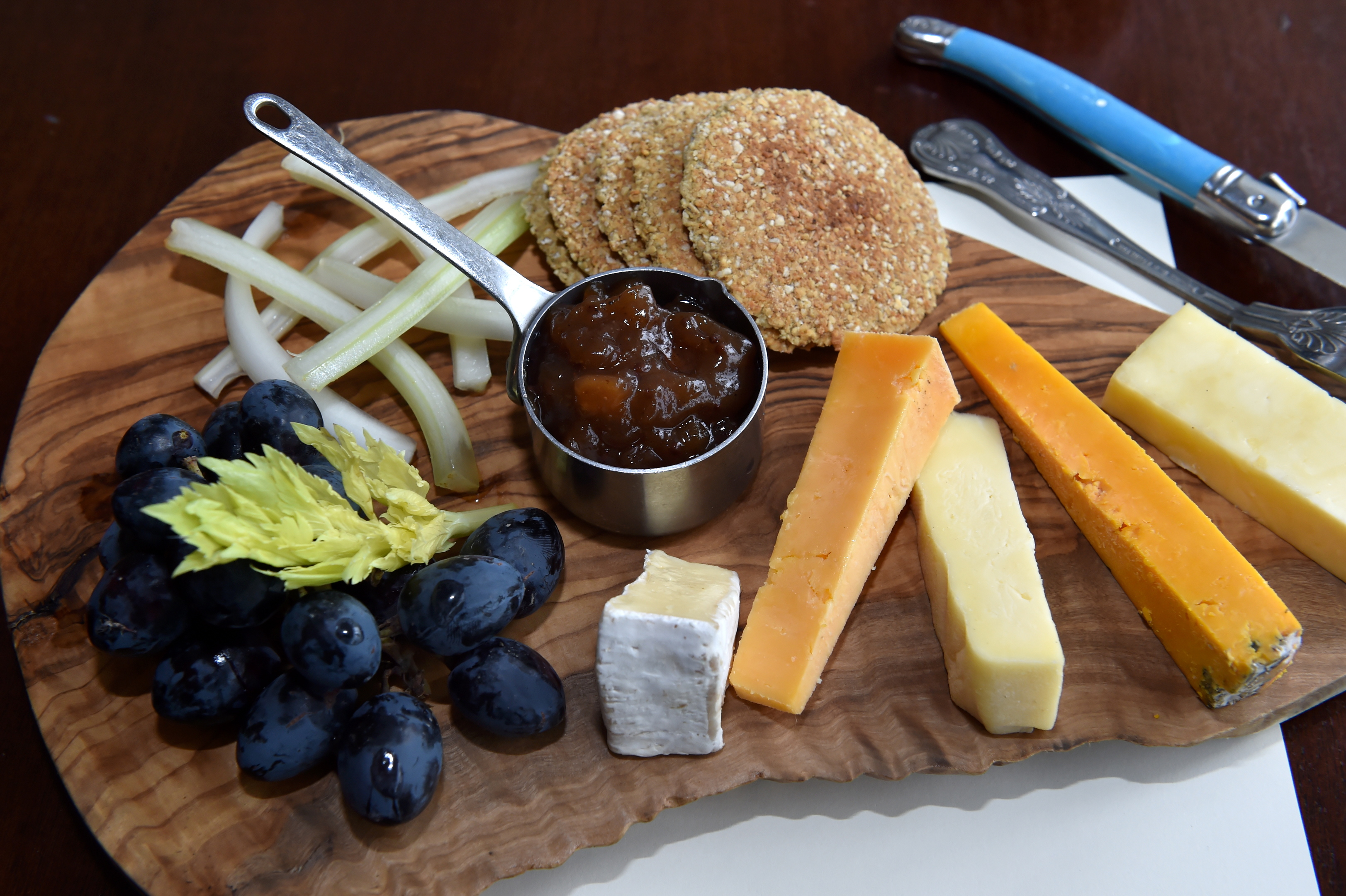 My four-year-old daughter went for the kids' sausages and chips, and my eight-year-old son, famished from his football marathon, settled on the panko haddock fingers from the "grown-up" menu.
Despite the restaurant being busy – every table was full, and we even counted three or four dogs in for Sunday brunch too – our food arrived quickly, which was perfect as we were all ready for it. And it was quite a procession to watch as all the dishes were beautifully presented. I couldn't get over the size of my main, and the big, juicy burger looked fantastic on its wooden board with a metal container full of home-made chips.
I wasn't quite sure where to start with my mountain of meat and veg, so I worked from the outside in, beginning with the deliciously soft butternut squash and the light and fluffy mash. Then it was time to tackle the generously cut slices of lamb which were succulent and juicy, and came with just the right amount of gravy. The sweet layer of stuffing laid on top of the lamb was the perfect accompaniment to the delicious meat.
Across the table, the bean burger didn't stand a chance and was devoured in no time at all. We all shared the chips, too, which were beautifully seasoned. I also tried one of my son's haddock fingers. The batter was light and crispy, the fingers full of fish, and served with buttered white bread and home-made red sauce, which was quite sweet and I'm sure contained Worcestershire sauce – which made me want that Bloody Mary even more!
Despite the generous portions, every one of us cleaned our plates and sat back making contented groaning sounds – similar to the noises coming from the dog across the room.
However, we would not be denied dessert, and my wife chose the old favourite, sticky toffee pudding, while my son and I opted to share a cheese board. And it was a good job we were sharing, as this cheese board could have served four. But we were not complaining as we tucked into a selection of blue, brie and cheddar, served with Arran oatcakes, a spiced apple chutney which came in a delightful miniature pan, and a bunch of juicy grapes.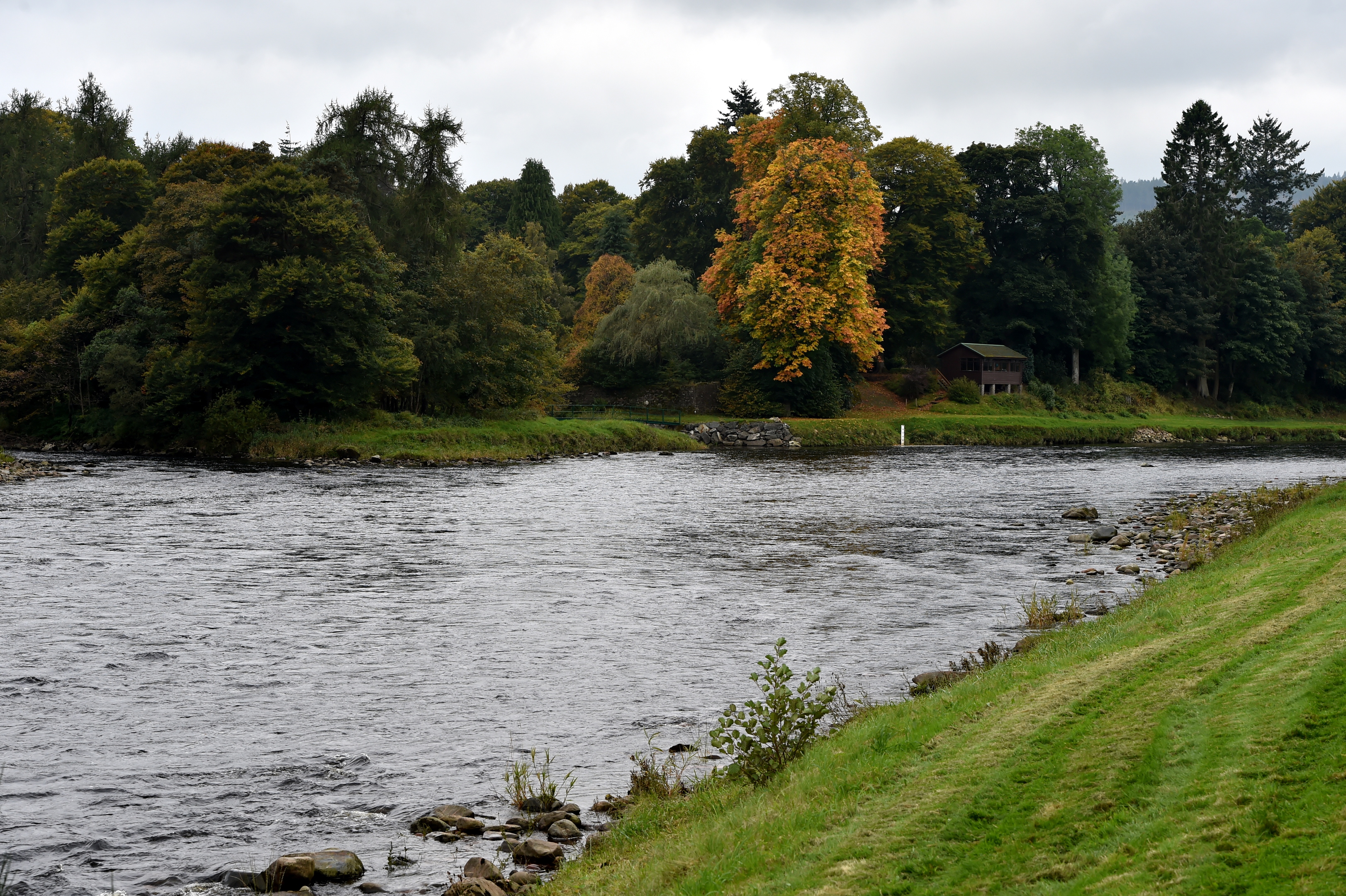 The blue cheese was strong without being overpowering, and the brie went beautifully with the oatcakes and sweet chutney. My wife's sticky toffee was wonderfully sweet, served with a tasty dollop of vanilla ice cream, and after eating one spoonful had me stating that I need to start eating more puddings.
All in all, our experience at Banchory Lodge could not be faulted. Delicious food, generous portions, eye-catching surroundings and a relaxed family atmosphere, with the clientele ranging from a month-old baby, to grandparents, to locals in for a drink and a chat.
On leaving, we made our way down to the river to take in that view, enhanced by the autumn colours and an unseasonably mild day. It isn't difficult to see why Banchory Lodge won its award for a meal with a view – just make sure you book early to secure it, because it is proving very popular with locals and tourists alike.