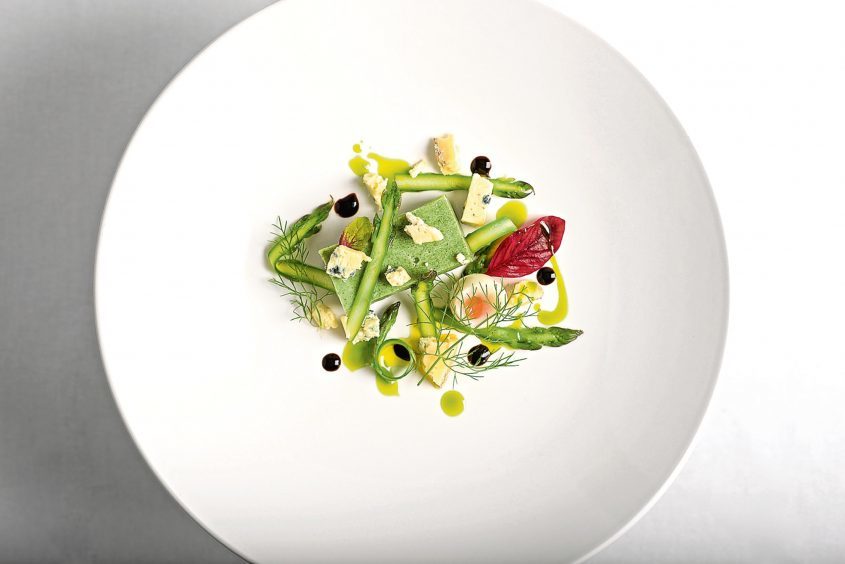 Taking in more than 500 miles of breathtaking scenery, the North Coast 500, a route dubbed Scotland's answer to America's Route 66, has been a runaway success.
The only slight fly in the ointment has been some suggestion that the infrastructure isn't quite up to speed in some places, while others have bemoaned the lack of really special places to stay or eat.
I suspect once word gets out about what's happening at Kincraig Castle Hotel in the hamlet of Tomich between Invergordon and Alness, the hotel will become one of the must-visit places along the NC500 route.
But whether you're a visitor or a local, this is a venue you must visit if you enjoy fine dining or simply want to experience a taste of the Champagne lifestyle while on a prosecco budget.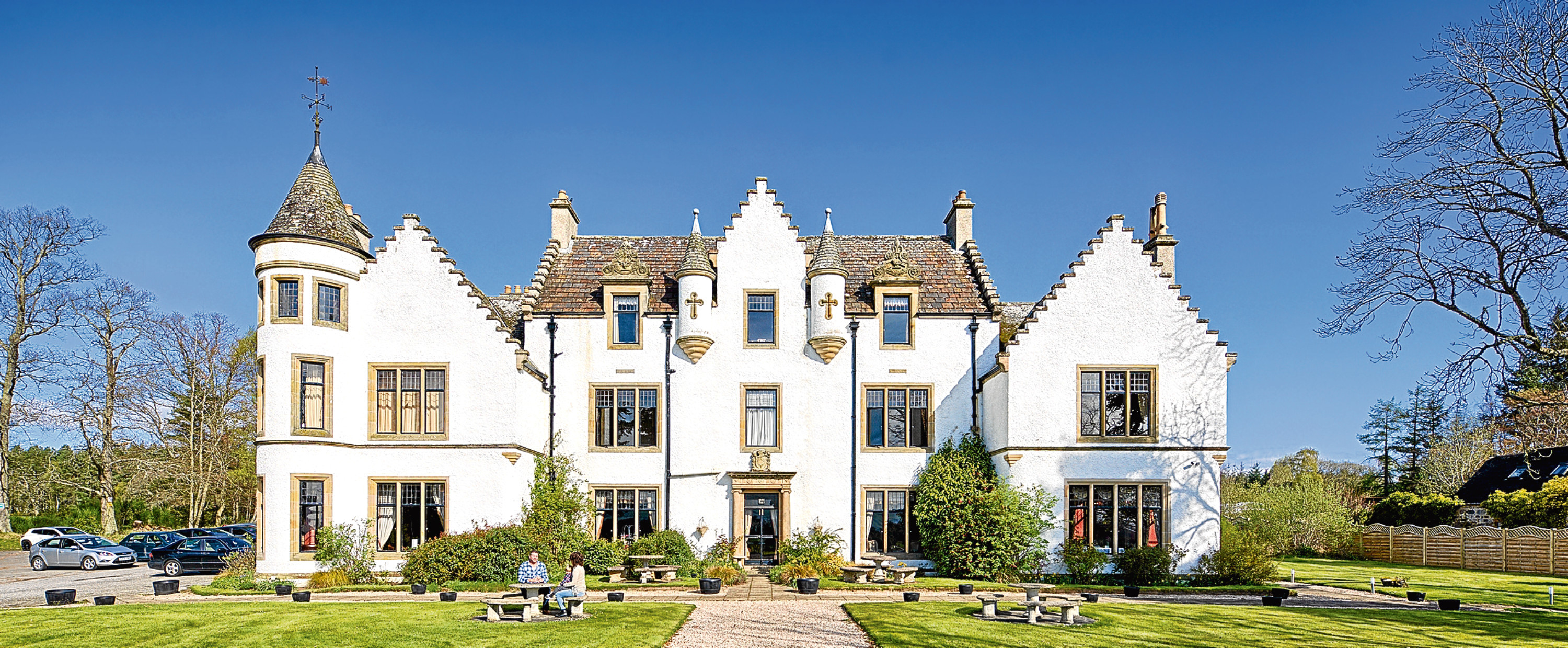 The entrance to the hotel is on the main A9, with a lovely tree-lined sweeping driveway leading to the front door. The hotel, once the family home of the Mackenzie clan, sits on an elevated spot overlooking the countryside with fine views across the Cromarty Firth, and looks largely unchanged since being built in the early 1800s.
We were immediately impressed by the decor which has modern Scottish influences but with enough of a traditional feel to make it very special.
Having been warmly welcomed, our jackets were taken and hung up and we were ushered into the beautiful wood-panelled Kincraig lounge. Sitting in comfortable armchairs in front of a roaring fire made us feel like lord and lady of the manor.
We ordered a pre-dinner drink and were presented with home-made snacks to nibble on along with a selection of menus including a "wee plates, pots and pans" menu designed for those who like to share several small plates, a "home comforts" menu featuring popular dishes such as fish and chips and steak pie, and a six-course fine dining menu at £55 per person.
Given that it's not unusual to pay more than £30 for a single dish in some upmarket establishments, the latter seemed remarkable value for money so we plumped for it.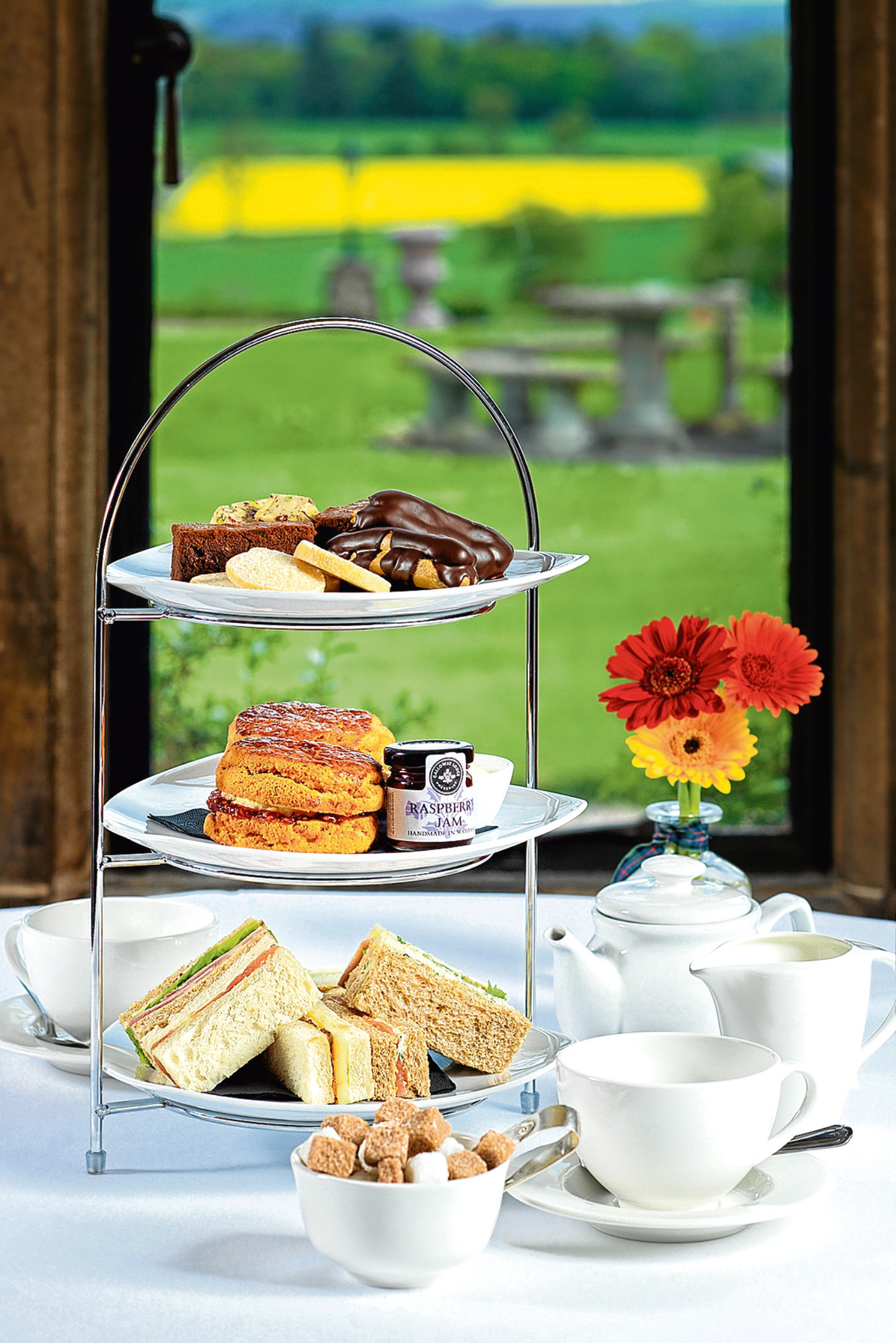 Over the course of the evening we experienced a faultless masterclass in good service and fine dining, one which saw my partner and I marvel at the skills of head chef, Stuart Thomson and his team.
Remember the name because this is a chef who deserves to go far.
He's already been head chef at Harvey Nichols and worked in prestigious establishments including Edinburgh's Balmoral Hotel, Cameron House on Loch Lomond and Malmaison in Aberdeen. His menus highlight local produce while some dishes border on the ingenious, so be prepared to be blown away if you opt for the fine dining experience.
When dinner was ready we were invited through to the Alexander Restaurant, another elegant room with beautifully dressed tables. The maitre'd was attentive and friendly, and presented us with a tasty selection of enormous juicy olives, home-made cheese straws, a variety of home-baked breads and whipped butter, all of which were perfect.
I began with a starter of smoked duck broth. Slivers of gently smoked duck, thinly sliced radish and orza pasta were in a bowl, while a clear, flavour-packed consomme was presented in a jug. This was a very warming yet luxurious soup and absolutely delicious. My partner's starter of plump, seared Shetland scallops teamed with slightly salty samphire, and sweet Braeburn apples was also superb.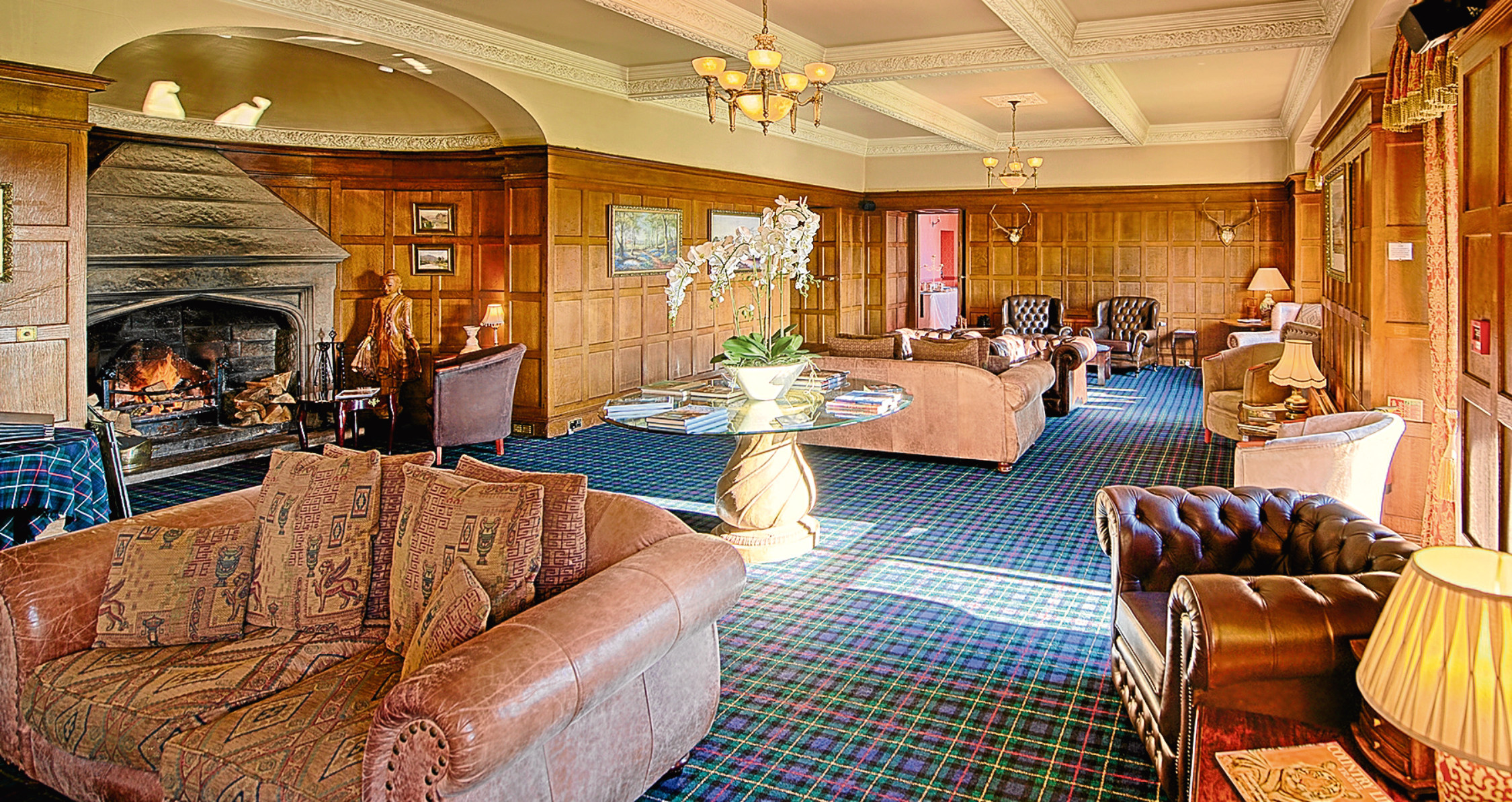 My next course, haggis, neeps and tatties, had been transformed from humble dish into a showstopper. A small complete haggis was placed on top of smoked mashed potatoes while the neep had been cut into matchstick-size strips and pickled. Another dish to blow us away.
My partner's soft herb gnocchi with parmesan, cauliflower and parsley also elevated what could have been a simple pasta dish into something very special.
The treats continued to flow…
A main course of slow roast venison with a sweet penny bun and pickled brambles simply melted in the mouth while the cured Scrabster Hake with Shetland crab, aromatic fennel and herby butter once again demonstrated the chef's skills.
Following the classic French style, the cheese course came next with a nice selection of local cheeses, home-made oatcakes, chutneys and rich fruit cake. Forgetting dessert was still to follow, we overindulged somewhat…
Yet we still found space for dessert. For me this was a wonderful creamy and sweet, heather honey pannacotta with kirsch cherries, honeycomb and a fruity sorbet, while himself was delighted with his perfectly cooked chocolate fondant with chocolate ice cream, caramel and cocoa sprinkles.
Coffee and home-made shortbread was served in the lounge where it was made clear we could linger as long as we liked. Here we bumped into the hotel's owner, Ray Grant, from Nairn. He formerly worked in the oil industry, while his wife Amy's background is in hospitality.
They bought the hotel a few years ago and really deserve a great deal of support for the remarkable work they're doing to make this a fine dining destination, while at the same time, they continue to offer good value for money afternoon teas, lunches and bar suppers.
During the winter months, the fine dining menu is only available in the Alexander Restaurant on Fridays and Saturdays.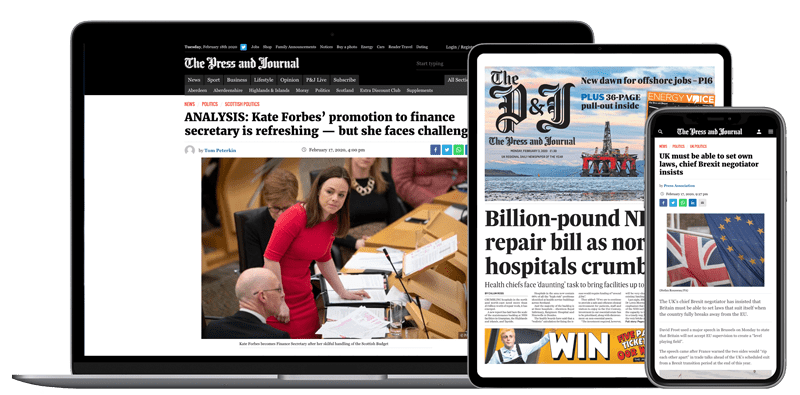 Help support quality local journalism … become a digital subscriber to The Press and Journal
For as little as £5.99 a month you can access all of our content, including Premium articles.
Subscribe