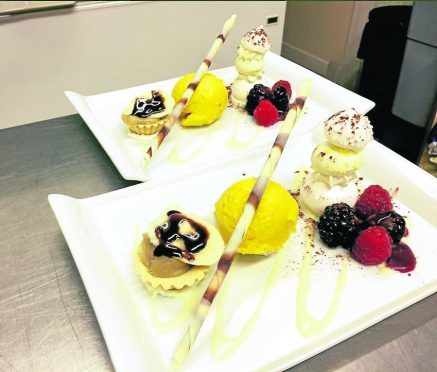 Turriff, or as the locals would say, "Turra", is an old market town famous for the "Turra Coo", red sandstone buildings and the big agricultural show held in August.
Out and about there are some fabulous tourist attractions including golf courses, whisky distilleries and castles nearby.
A popular dog walk for us is Fyvie Castle, a magnificent fortress in its own stunning grounds. We had a peaceful walk around the glistening loch, crunching on the fallen leaves from the trees while the only interruption came from the resident ducks who weren't too impressed when our spaniel Olly got just a bit too close. All of this fresh air made us feel rather peckish, and what better way to top off the weekend than with a hearty Sunday lunch.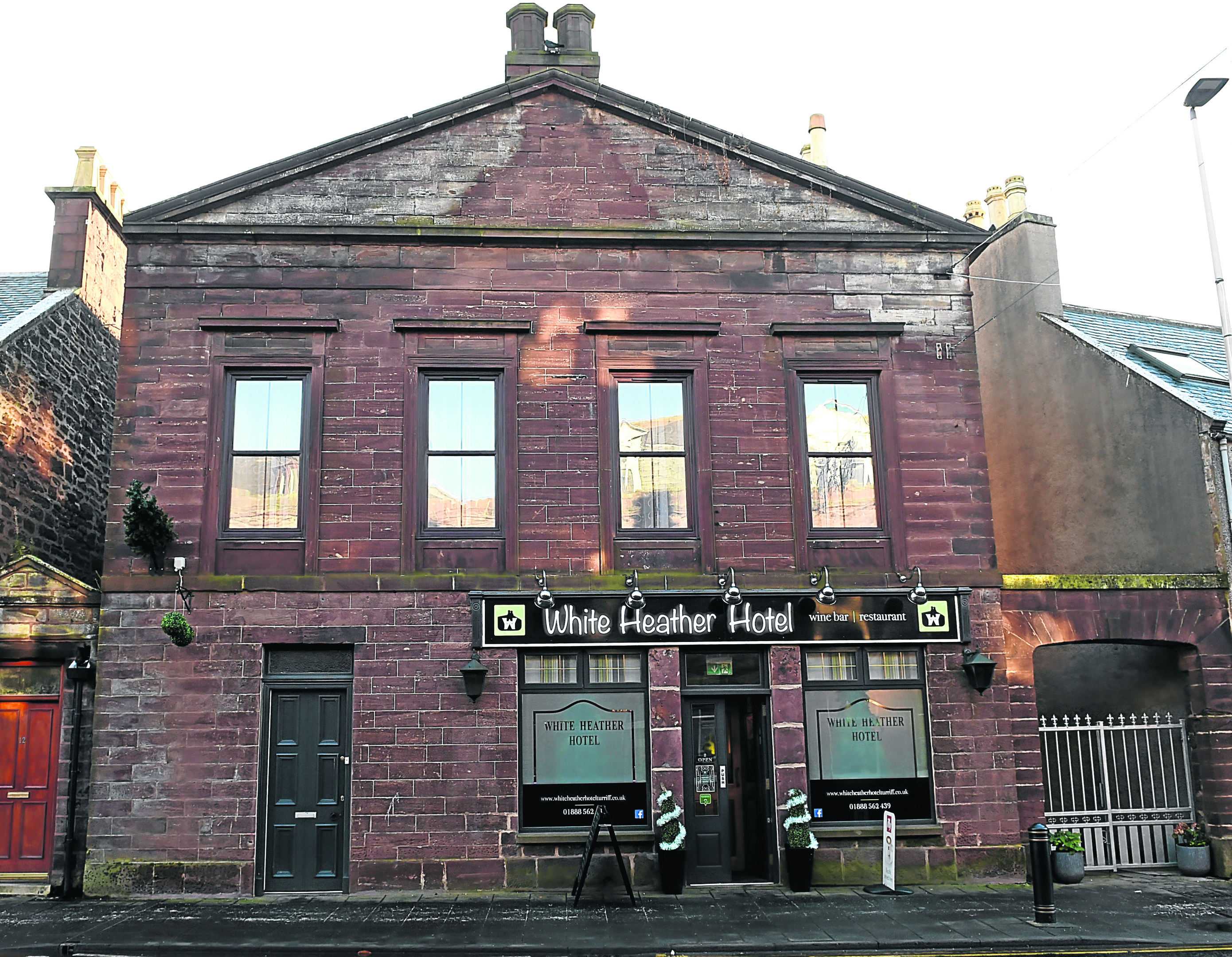 A friend had recommended the White Heather Hotel in Turriff, so a quick 10 minutes in the car and we walked into the hotel's bright contemporary dining area with a bar at the back of the room.
Some walls are a bright lime green while a modern white brick wallpaper adorns the rest. My dining companions – my mum and husband – and I were pleasantly surprised as we expected something a lot more traditional in décor and also in the menu options.
The menus on small boards offered a terrific assortment of tasty dishes, and mixed with a blackboard of daily specials, this resulted in some real deliberation among us all.
Traditional dishes such as lasagne and roast dinner with all the trimmings shared the menu with the more unusual mushroom and rocket bruschetta and Presly burgers (Presly is the name of the Oldmeldrum butcher that the burgers are from).
After a number of "could you give us just another five minutes?" to the friendly waitress, mum and I decided to share the lime and chilli king prawns while my husband, who can never resist black pudding on the menu, ordered the black pudding fritter.
Both dishes arrived promptly and beautifully presented on large white rectangular plates. The large juicy prawns with the spicy sweet and chilli sauce were mopped up in record time with the unusual but very moreish carrot bread.
Not one but three black pudding fritters with chilli jam and salad was almost too generous a portion as a starter for my husband, who worried he would not manage to eat his main course after polishing them all off.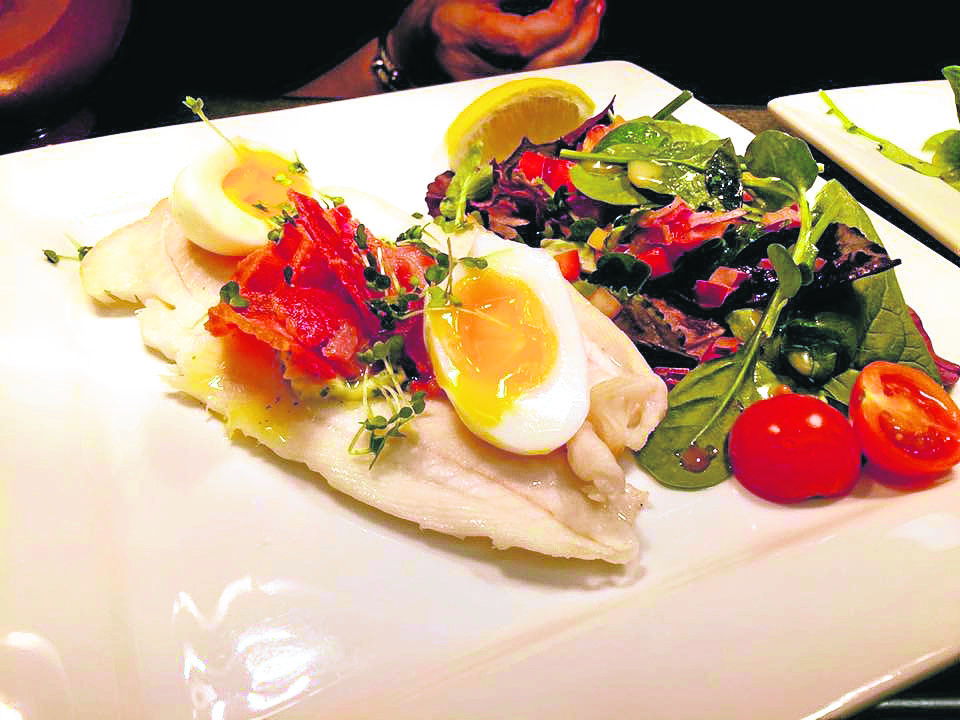 Service was slick throughout and with a large table of around 20 diners celebrating a silver wedding, the attentive waitresses and kitchen staff did well keeping up with the orders.
I ordered my main course from the specials board, curry coated butterfly chicken on a bed of salad, feta cheese and pine nuts. The combined flavours of this dish were divine; light, fresh and with a hint of curry and a plethora of the creamy Greek cheese, I promised myself I would try to recreate this at home.
My only fault was the pine nuts which weren't toasted, so they lacked the usual flavour and the crunch. Mum's local beer-battered monkfish scampi, once again a work of art on a plate, was top-notch. The perfectly cooked monkfish was nestled inside the light crispy batter and perched on top of small dollops of a creamy lemon mayonnaise.
Across the table, my husband tucked into his choice from the specials board, a beef stew topped with pastry and served with creamy mash and vegetables.
Once again, a very generous portion; rich tender beef and carrots with a mound of herby mash. He was surprised to be given a side dish of even more vegetables comprising turnip, carrots and cauliflower; boy, they like big portions in the country!
Sadly the portion did prove too much, but a quiet word in the waitress's ear and a doggy bag of leftover meat was kept aside for us.
The silver wedding party were now on to their desserts and we were like contestants on the Generation Game staring intently at all the enticing sweet treats drifting past our table. Fruit-laden slabs of cheesecake and sticky toffee pudding drizzled in sauce were proving to be popular choices.
Again, a list of that day's specials was offered with ample choice yet again, but I had noted the chocolate fondant already so there was no real debate, while mum, who had said she couldn't manage a sweet, had a sudden change of heart when the waitress mentioned a pecan roulade.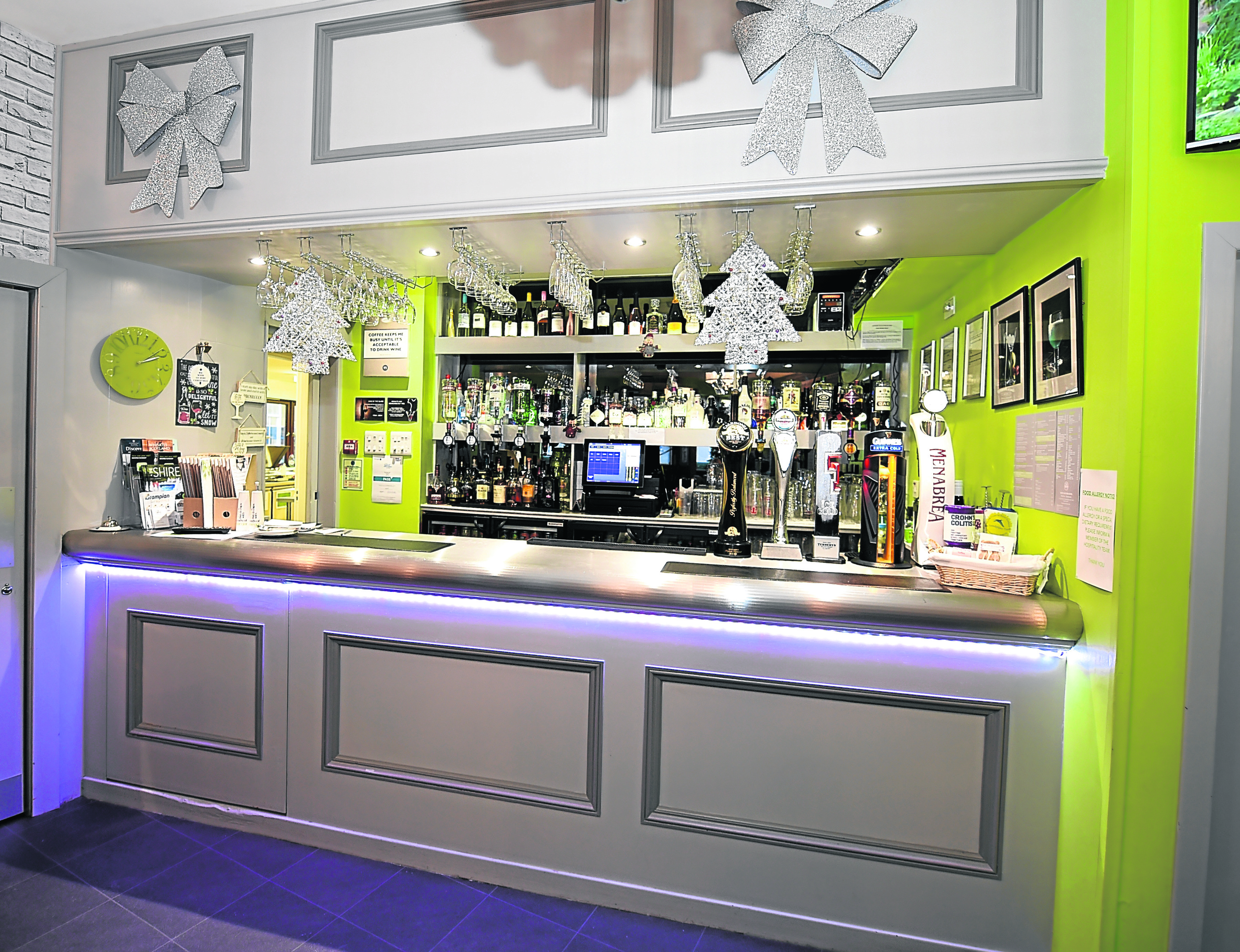 Both sweets were sublime in looks and taste; there is definitely someone with artistic talents in the White Heather kitchen. Sadly, the chocolate fondant didn't ooze out of the middle of the sponge, but the vivid pink cerise sorbet and fresh raspberries made the whole dish burst with flavour.
The pecan roulade was made up of meringue rather than the usual sponge so it was delightfully fresh and light and went down a treat.
A walk around Turriff and a quick selfie with the Turra Coo before our return to Aberdeen made this a perfect Sunday. An innovative menu and food that looks as good as it tastes was well worth venturing out of town for.