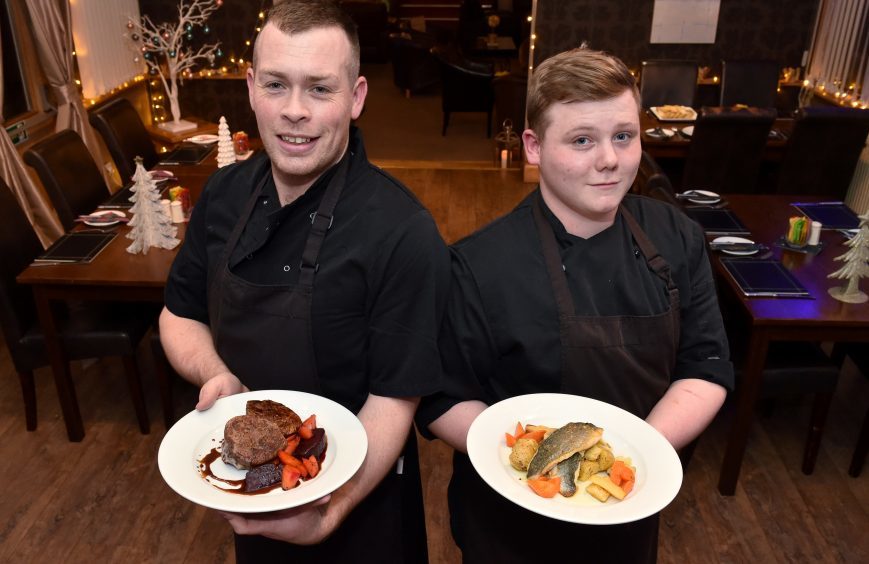 Being married to a Buckie quine, I have driven through Keith countless times on the road north from Aberdeen to see her family.
And in doing so, I have passed the Ugie House Hotel on each occasion. My only previous visit there was for a wedding around 10 years ago, so when my mother-in-law suggested we go to Keith for Sunday lunch before heading back to the Granite City on a recent weekend visit, I thought I'd treat them to a meal at the Ugie.
After scampering in the front door to escape the filthy weather, we made our way through the traditional, welcoming reception area and found ourselves in the empty dining room. Due to a prior commitment back in Aberdeen, we had made a reservation for noon so we could get home in time, and maybe this is earlier than most Sunday bookings as we had the place to ourselves.
We even had to wait a few minutes for a member of staff to appear. When they did, we were shown to a comfy leather sofa and given menus, but there was no offer to take away our wet coats after battling the rain outside.
No matter, as we made ourselves at home and our four-year-old daughter rummaged through the toy box in delight before pulling up a rocking cow that she announced she would sit on for the duration of the meal.
The dining room is made up of three distinct areas; a relaxed room with leather seats and couches where you can dine on low tables; a separate room at the back up a few steps; and the pick of the bunch, the conservatory extension that overlooks the kirk across the road. I was pleased that we were given a nice table in there as the views are lovely and the space bright and airy.
Deciding what to choose was tricky as there is a fairly large selection on the menu, plus the specials board was bursting with tempting offerings. Being earlier than we would normally eat, we weren't quite sure whether to take starters, but when my wife and son ordered the vegetarian sharing platter for themselves, I wasn't to be outdone and suggested the barbecue sharing platter for the three remaining adults.
This would prove to be our downfall as the platters were enormous – enormous and very, very tasty. The vegetarian option came with the biggest onion rings I have ever seen, and everyone was needed to tuck in to those and the mozzarella dippers and garlic bread. For the meat eaters, a giant plate of barbecue ribs, spicy chicken wings and spicy battered chicken strips was deposited and we went at it with gusto.
Both platters were served with three dips – barbecue sauce, sour cream and a sweet chilli dip. Unlike some restaurants, there was ample to go around and the sauces were the perfect complement to the feast in front of us. The meat on the ribs was tender and fell away from the bone with minimal effort, and the sticky sauce on the chicken wings was worthy of note.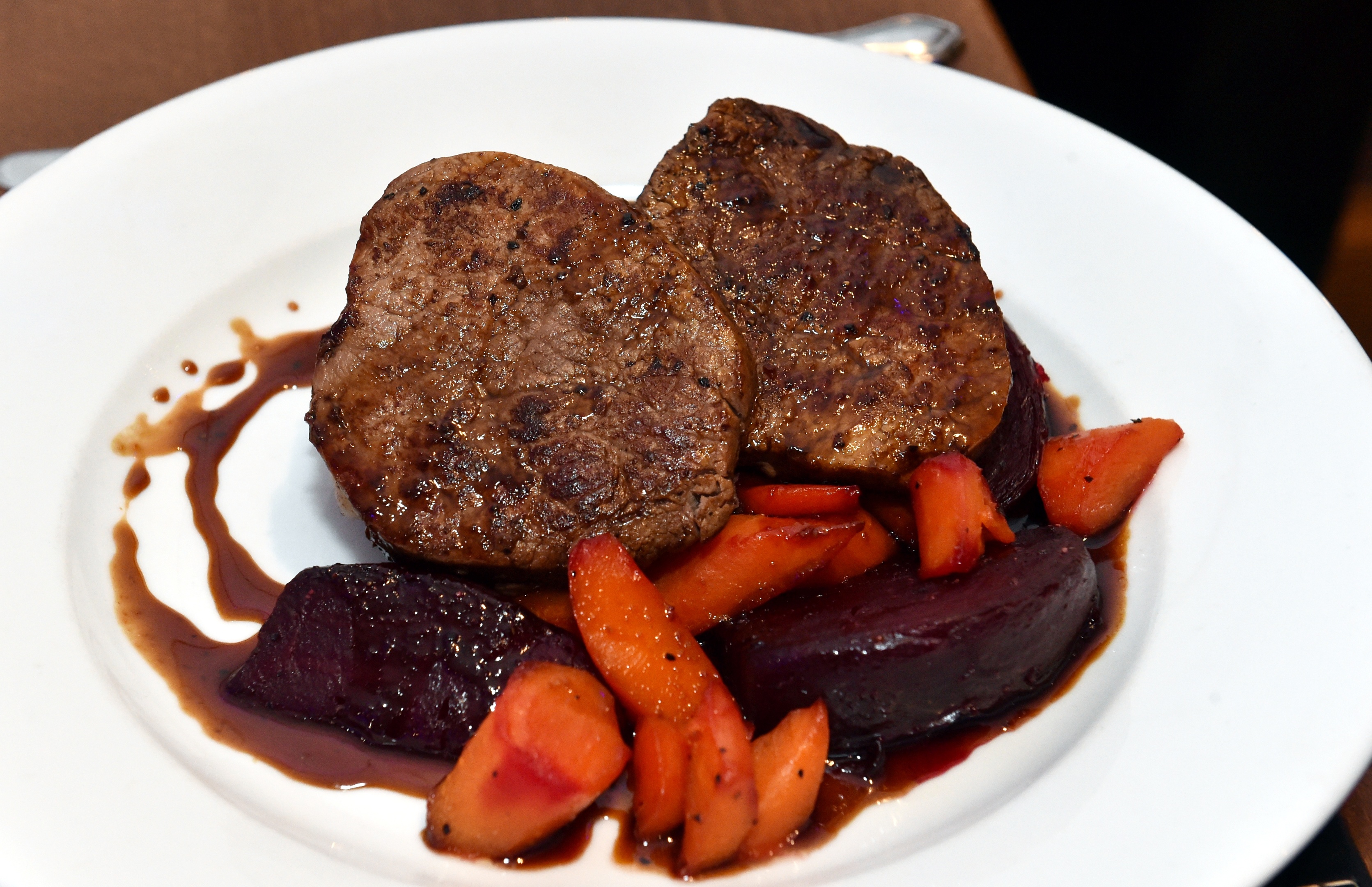 My son nearly consumed his own body weight in mozzarella sticks and not a scrap of food was left on either plate. The only complaint about the platters was there was nothing to clean our hands with after eating the sticky fare. I'd have loved a little bowl of warm water to rinse my fingers in, or a little wet wipe to clean up with, but we found some extra napkins and made do with those.
The restaurant was starting to fill up by this time – much like our stomachs – with locals and regulars spilling in after their church service across the road. Our large platters were cleared by the friendly young waitresses, but our side plates, which were stacked high with chicken bones and ribs, were left, which was slightly disappointing.
Our mains arrived promptly and were met with approval. I had chosen the special of king prawn stir fry with chilli noodles and was glad I had gone with a lighter option after the heavy starter.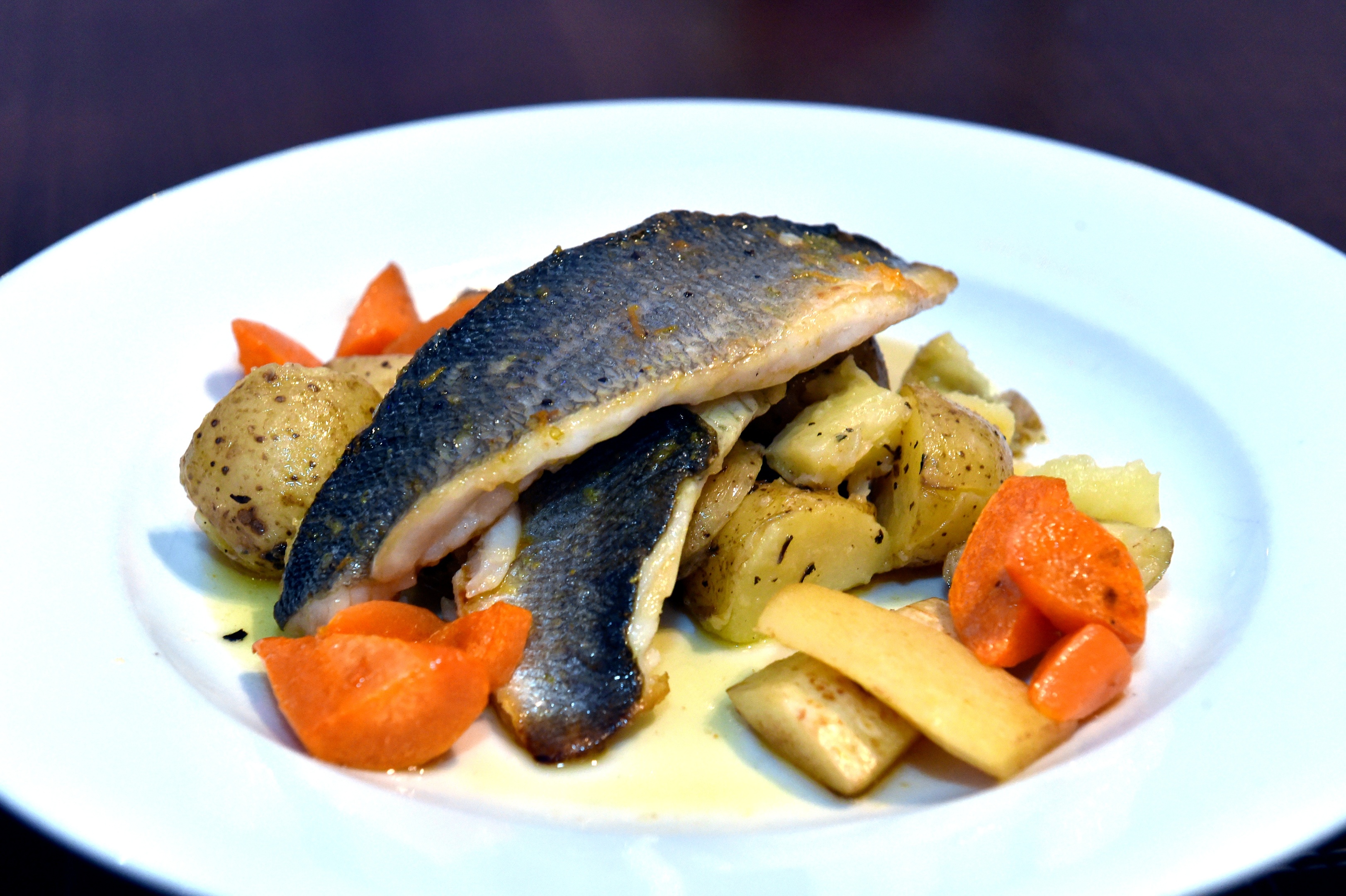 I was delighted to see so many prawns in my bowl. Often with this dish, you have to play hunt the prawn, but the bowl had ample and the chilli sauce worked very nicely with them.
My wife enjoyed her flavoursome vegetable curry, although it was served with garlic bread rather than the stated naan bread. But the star of the show was the roast of the day, which was the choice of my wife's parents. Having been beef farmers for the best part of 50 years, they know a thing or two about their meat. And they both said their thick slices of beef were delicious and perfectly cooked. You can't get a bigger thumbs up than that.
Again, we were left to rue the size of our starters – or our lack of restraint – as they couldn't finish their main courses. However, there was no way they were wasting that beef, so it was wrapped up and taken home to be enjoyed for supper.
A lack of time meant we had to leave without sampling desserts, although that wasn't such a blow as we couldn't have fitted them in anyway.
Overall we enjoyed our long overdue visit to the Ugie, and its value for money can't be faulted with the delicious roast costing a very reasonable £9.50. At that kind of price, it was no surprise that most of the tables were full when we left, and I dare say the locals know a good deal when they see one.
Ugie House Hotel
Church Road, Keith
Telephone 01542 887671
Soft drinks x 5 £8.50
Barbecue sharing platter £9.50
Vegetarian sharing platter £8
King prawn stir fry £10.50
Roast of the day x 2 £19
Vegetable curry £9.50
Tuna mayo panini £8
Kids pizza and chips £5.50
Grace £5
£83.50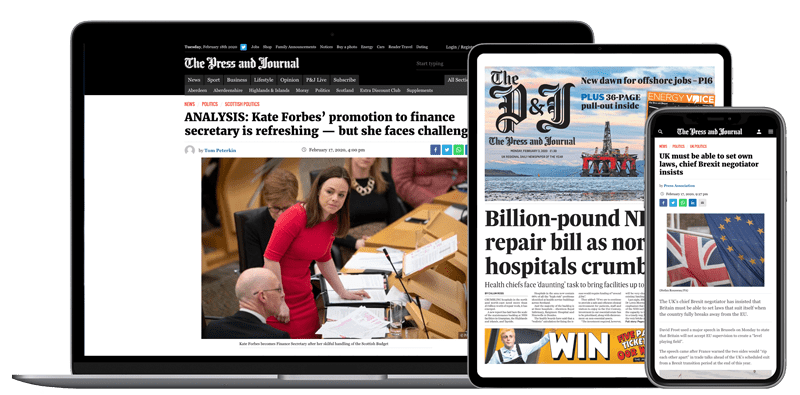 Help support quality local journalism … become a digital subscriber to The Press and Journal
For as little as £5.99 a month you can access all of our content, including Premium articles.
Subscribe