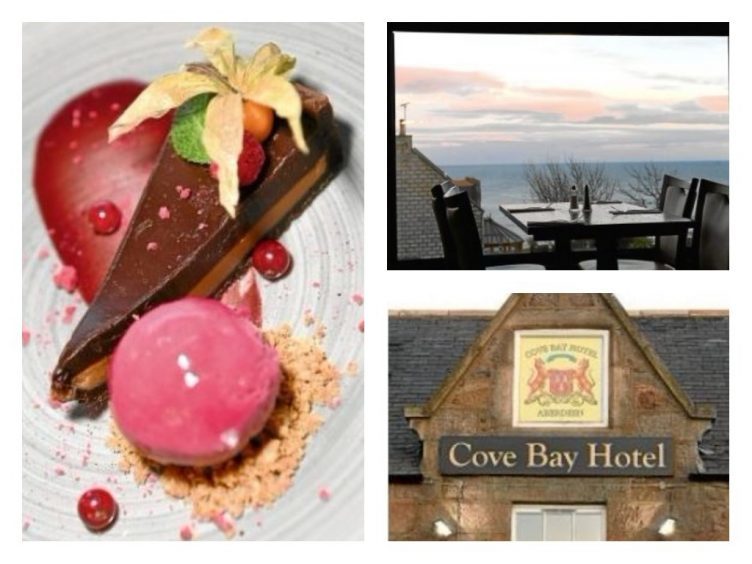 It's funny how the simple purchase of a new bed in the January sales can cause chaos in our house.
If we're getting a new bed then we will need to freshen up the bedroom with a lick of paint I said, and there's no way the new bed will match that chest of drawers. Come to think of it, the fitted wardrobe could do with a clear out, although who knew I had so many pairs of shoes!
So after a busy Sunday glossing skirting boards and clearing out clutter, I suggested Sunday dinner out as a reward.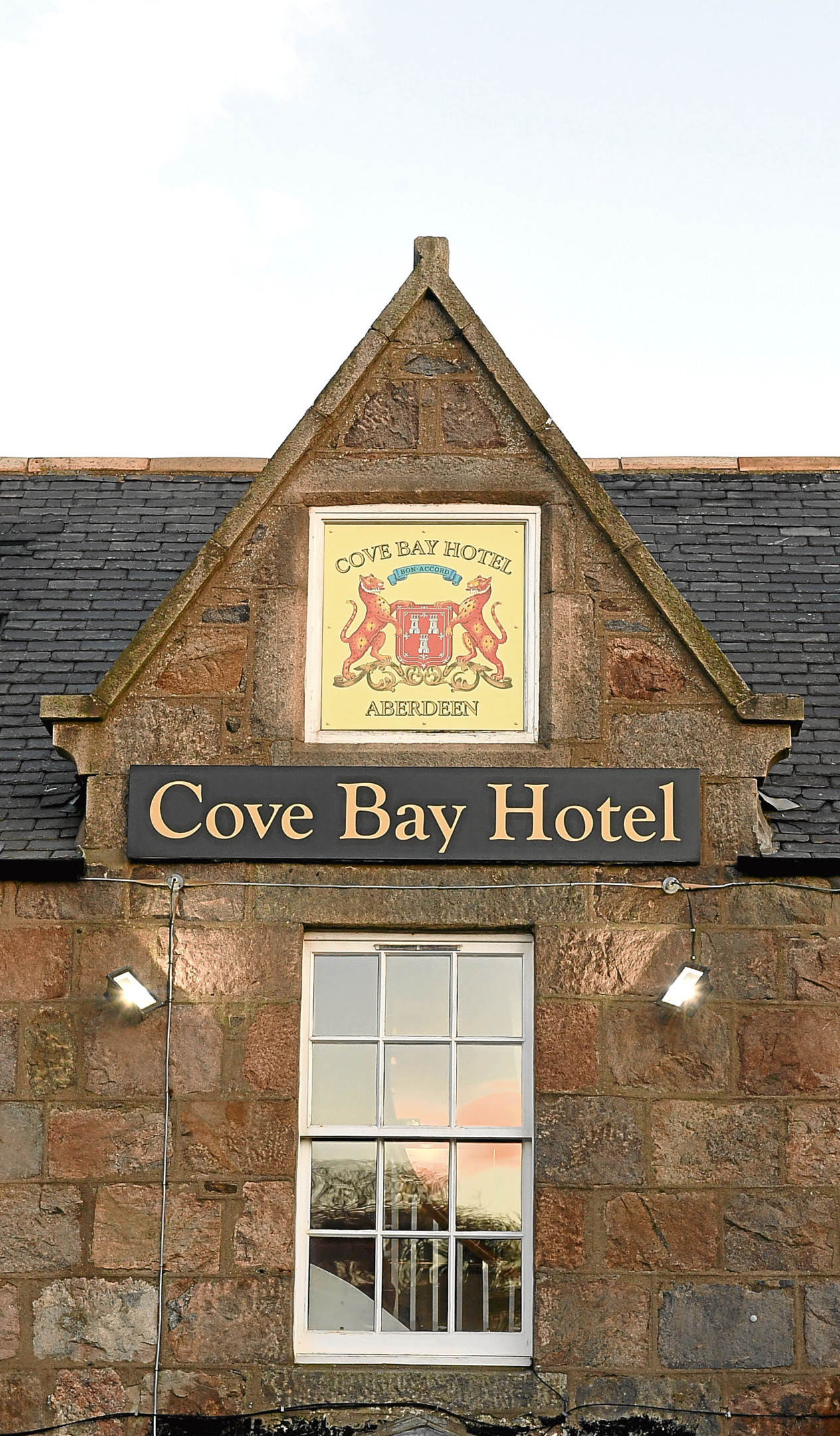 We headed over to the popular suburb of Cove to the south of Aberdeen to the family-run Cove Bay Hotel. Once a small fishing village, Cove expanded during the 1970s oil boom, however the hotel is situated in the older part of Cove surrounded by quaint cottages with narrow streets, which gives you a feeling of how this community used to be.
According to their website, the hotel dates back to the 1800s, had its own stables and was the first staging post travelling south from Aberdeen where you could stay the night and rest your horse.
Of course times have changed and we parked our car in the large car park at the rear of the hotel. The wind was blowing a hoolie, patio chairs had blown over and daylight was fading as we practically ran through the back door and upstairs into the cosy dining room.
There were only a few other tables occupied and we were asked if we wished a table beside the fire. As my husband often refers to me as the "cold fish", you didn't have to ask me twice.
The dining room has fabulous large windows that give panoramic views of the sea, however it was too dark on this occasion to see anything. The decor is very traditional with ample tables and chairs, while there is a distinct nod to the maritime industry with some quirky artefacts including miniature lighthouses and nautical lamps.
Now on to the restaurant dinner menu which has a great array of dishes to choose from, although I did expect more seafood choices given the location. Main courses range from steak pie and fajitas to steaks, burgers and pasta dishes, all sounding equally tempting making a quick choice nigh-on impossible.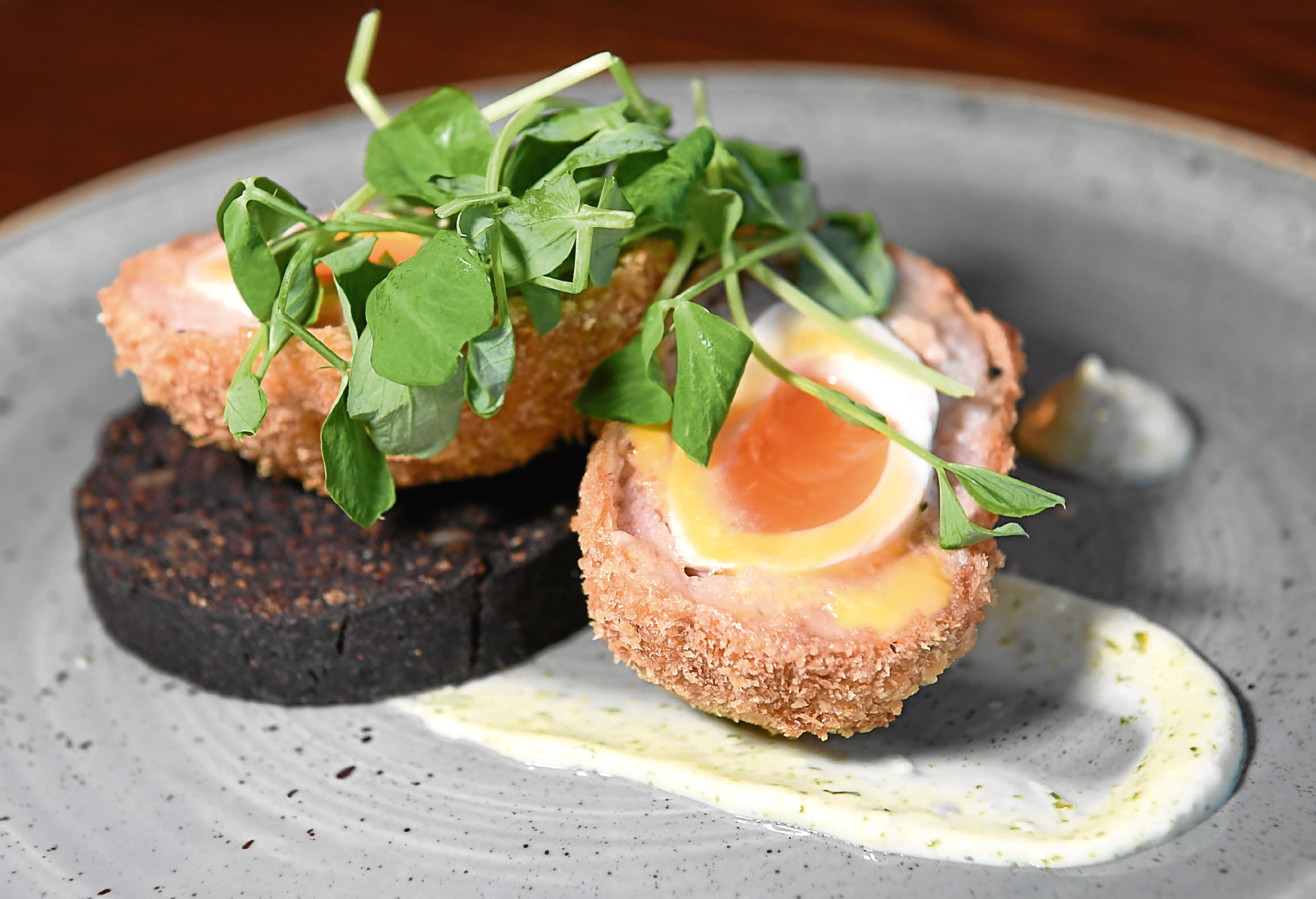 As it was such a chilly night, my husband kicked off with the chicken broth which was a hearty and warming affair, served with a crusty roll and butter. I plumped for the more unusual pork and black pudding scotch egg.
The scotch egg arrived beautifully presented, cut in half with the egg inside still soft and oozing yolk. With a perfect crunch on the outside and perched on top of a slice of Stornoway black pudding, this dish was an absolute winner and I cleared the plate.
On the menu it states that all dishes are cooked to order and to allow 30 minutes for food to be prepared, but we certainly didn't have to wait that long as service was extremely slick throughout our visit.
For my main course I ordered the Cove Bay steak hero. This was a proper winter comfort dish with Cajun marinated beef strips, onions and peppers smothered in melted cheese stuffed into a warm baguette. It was served with a lovely little dressed salad, coleslaw and a quirky bucket of skinny fries. This generous dish was clearly a hero in my book with a lovely little kick of spice from the beef and they certainly didn't skimp on the cheese.
Across the table, my husband was devouring his trio of beef. Once again elegantly presented on a square serving plate, the braised shin, oxtail stovie cake and seared thyme and pepper rump steak were all cooked perfectly.
Nestled under the steak were carrots and green beans cooked al dente, just the way he likes it, and the accompanying red wine jus had a rich beefy flavour.
He said it was quite unusual to see oxtail on a menu nowadays; it has quite a distinct taste but fused wonderfully with the mash to accompany the assortment of red meats.
We sat back and relaxed, contemplating whether we could squeeze in a sweet or perhaps just a coffee before we braved the weather outside again. From the fireplace behind us we could hear the howling wind so decided to stay put for the time being.
As always when I get a menu, I glance at the dessert menu, so I had already spied the enticing sounding salted caramel chocolate tart, so it was an easy choice for me. My husband went for a latte and I promised him a taste of the chocolate tart, only with a small spoon I hasten to add!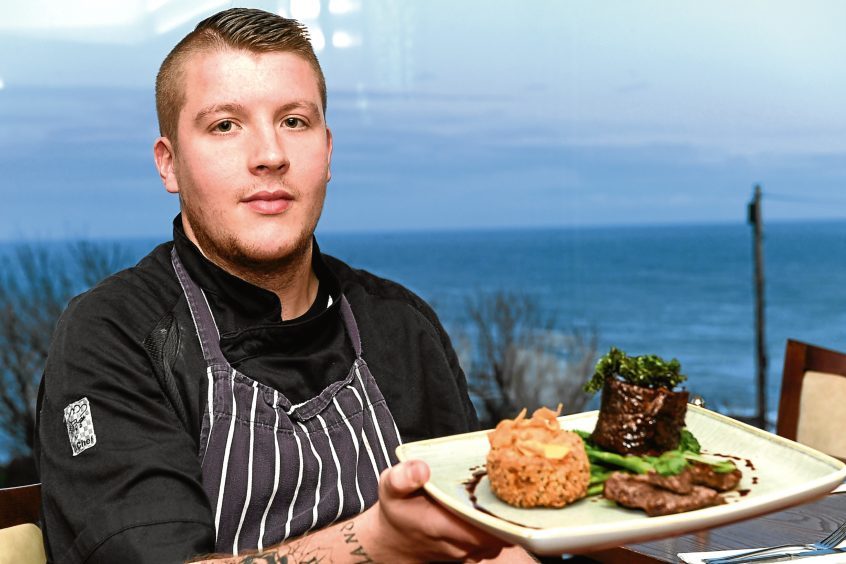 The tart was once again expertly presented on a large serving plate with raspberry sorbet and a swirl of fruit coulis. The tart was rich in flavour but I struggled to get any trace of the salted caramel. The accompanying sorbet was really tangy and worked well with the chocolate, but I wouldn't have minded a blob of thick cream too.
We couldn't put off the inevitable anymore so requested the bill before facing the stormy weather outside. The young staff were efficient enough but we felt they could have engaged with us a bit more, especially as the dining area was fairly quiet.
With a varied menu and excellent standard of food at reasonable prices, we have vowed to return, but we'll make sure we get a window seat in daylight to enjoy those sea views next time.
Cove Bay Hotel
15 Colsea Road
Cove
Aberdeen
Tel 01224 897211
Food 4
Service 3
Atmosphere 3
Soup of the Day £4.25
Scotch Egg £5.95
Steak Hero £12.95
Trio of Beef £14.95
Choc Tart £5.95
1 latte £2.50
1 coke £2.55
1 soda and lime £2.45
Tip £5
Total £56.55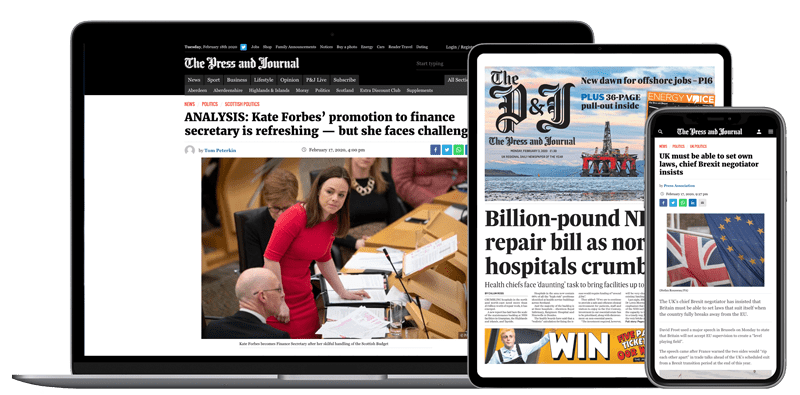 Help support quality local journalism … become a digital subscriber to The Press and Journal
For as little as £5.99 a month you can access all of our content, including Premium articles.
Subscribe