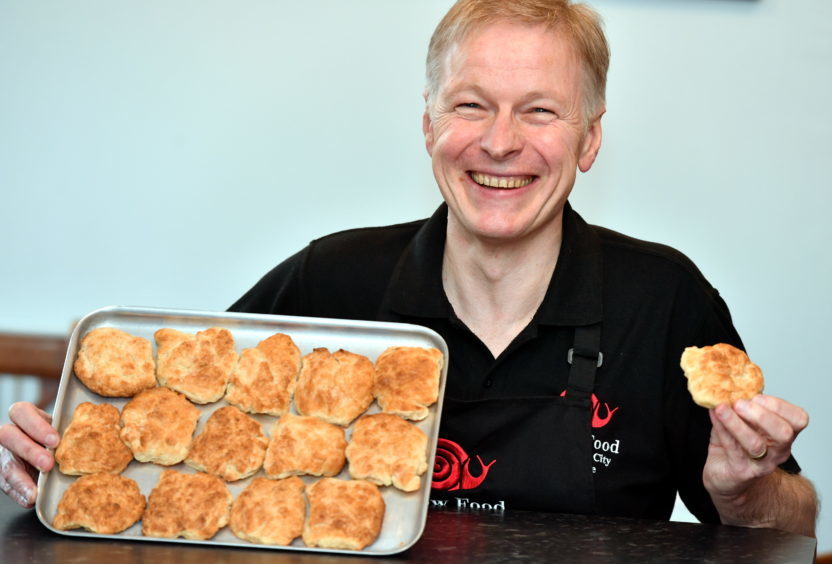 A competition will be held to crown the world's best buttery, amid concerns that traditional methods of making the delicacy are at risk of being forgotten.
Bakers are being invited to put their recipes to the test at the inaugural World Buttery Championship this summer at the North East Scotland College in Aberdeen.
Organisers, Slow Food Aberdeen City and Shire, are asking amateur and professional cooks to serve up their own versions of the north-east staple.
The buttery – also known as a rowie or roll – was historically taken aboard boats by fishermen, who favoured it as its high fat and salt content meant it would not grow stale.
But Slow Food say that the version of the flaky snack now most commonly eaten represents a radical departure from those scoffed at sea generations ago.
Event co-ordinator Martin Gillespie said: "Over a number of years the traditional buttery recipe has been altered to the stage where it has become almost unrecognisable.
"In many cases, the commercial production of butteries has led to the original ingredients of butter and lard being replaced with margarine and palm oil.
"Not only does this affect the taste and texture of the buttery, but the use of non-sustainable palm oil has a negative environmental impact."
Slow Food, which is committed to highlighting the region's produce and championing small-scale production, recently classified the salty snack as an "endangered heritage food", following growing fears that the authentic recipe is dying out.
It has now been included in its Ark of Taste collection, which records historic foodstuffs which are at risk of extinction. The group hopes that the upcoming "Great Buttery Bake Off" will show off the salty snack in its original form.
Mr Gillespie added: "With the World Buttery Championship, we hope to promote the traditional buttery recipe and remind people what a buttery should really taste like."
The competition, on June 16, will be judged by local professionals and Slow Food committee members.
Details on how to apply can be found at www.slowfoodaberdeen.com