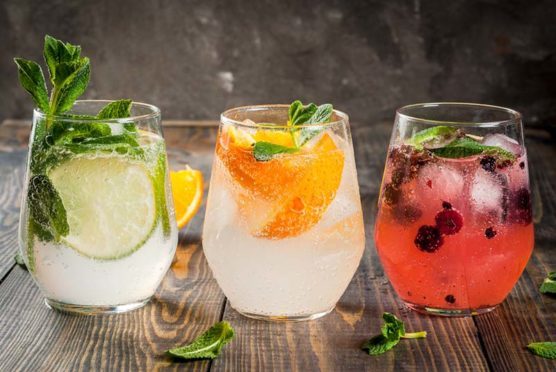 Spring is here and with it comes longer days and – hopefully – some warmer weather. And how better to celebrate the end of winter than by raising a glass of fine British gin?
Over the past few years, Britain has become renowned for its quality gins, made at distilleries across the country. Each gin offers drinkers something unique and would make the perfect gift for the gin lover in anyone's life.
This list highlights some of the best gins on the market – and all of them should be on your shopping list.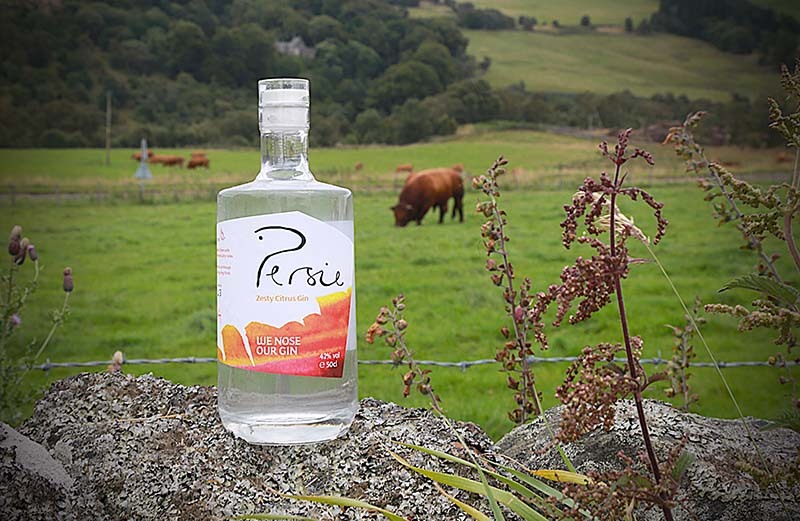 Persie Distillery's Zesty Citrus Gin is a godsend for gin-lovers who like a citrus kick.
The gin was developed after harvesting feedback from 3,000 gin-lovers through Gin Club Scotland touring gin tastings. The team found that three styles of gin were consistently the most popular – fruity, savoury and sweet – with citrus gins always coming out the hot favourite with the Scottish palate. So the team at Persie Distillery experimented with the fresh zest of limes and oranges until they came up with a gin to hit the spot. And this is it: Persie Zesty Citrus has a sharp citrus cut-through with a long, zingy finish.
The team also noticed that for a cracking gin, you need more than a nice taste – you need aroma. So Zesty Citrus taps right into that, stimulating your sense of smell up front with a fruit bowl explosion of lemons, limes and tangerines.
Since launch in May 2016, the gin has scooped several awards – including being voted Best Gin in Scotland under £35 by Scottish Field magazine. It is hand-crafted in small batches in a steading-turned-distillery at the foot of Glenshee in Highland Perthshire and the tasting room is open to the public all year round.
To receive an exclusive discount, enter code ZESTYP&J at checkout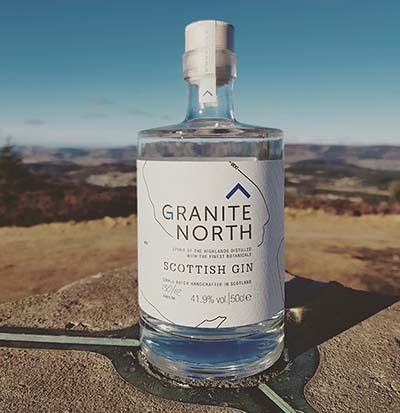 For adventurers and lovers of the Scottish highlands, we have just the gin for you. In fact, Granite North was just a twinkle in founder Sandy Matheson's eye as a keen hillwalker and climber of the Cairngorms.
It's no wonder the spotlight here is locality and a true passion for the highlands. Inspired by early adventurers and local flora and fauna, Sandy infused his gin with Grand Fir needles and water from the Cairngorms. The Aberdeenshire distilled Granite North takes its name from the granite associated with the northeast of Scotland.
Elegant and juniper forward, Granite North is a sophisticated, smooth and seriously easy drinking gin. Sip again and zesty citrus comes to the fore. Crisp and clean, your drink will come up empty at an alarming rate.
As per Granite Norths' recommendation, just chuck some rugged chunks of ice and a generous curl of grapefruit for a standout G&T.
The feel of Granite North may be outdoorsy, but its packaging is pretty slick. The handsome bottle evokes the contour lines of mountains in a modern minimalist style that stands out rather easily on our bar cart.
Granite North is available from Craft56, £38.50

Pickering's multi-award winning, botanically engineered gins are hand crafted at Summerhall Distillery – the first exclusive gin distillery to be established in Edinburgh for over 150 years.
They were recently awarded the accolade of Double Gold at the World Spirits Awards 2018 for their flagship classic, Pickering's Gin and Pickering's Navy Strength – official gin of the Royal Edinburgh Military Tattoo.
Their Original 1957 Bombay Gin also picked up a gold medal.
You can buy all three award winning expressions at the Pickerings Gin website.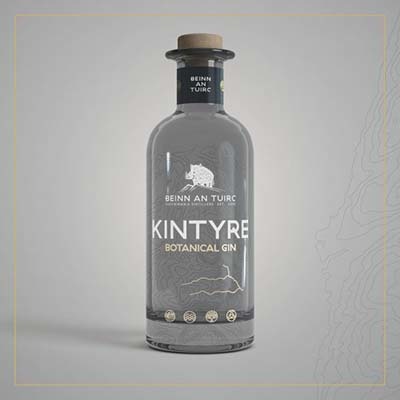 Beinn an Tuirc Distillery proudly presents Kintyre Gin, a beautifully blended spirit using carefully selected botanicals which reflect their unique coastal, pasture and woodland position on the east coast of the Kintyre peninsula.
Kintyre Gin is sustainably produced using their very own renewable energy, powered from the small hydro-electric scheme at Torrisdale Castle Estate. The water is sourced from the hill from which they take our name. 'Beinn an Tuirc' translates from gaelic as 'The Hill of the Wild Boar' and is the highest point in Kintyre, located above the distillery building.
Kintyre Gin is a Classic London Dry Gin using traditional and unique botanicals. Kintyre Gin offers a delicate juniper, citrus and floral spirit with a warm spice to finish.
Visit the Kintyre Gin website to find out more.
Give Gorse Gin a little swirl, you'll pick up on juniper and a spot of… mango? Splash in some ice and tonic for a proper G&T and prepare to be amazed.
Never did we think a dry gin could taste like super concentrated mango. Not just mango either, but a mysterious fruity goodness we imagine is gorse, the Fife-foraged botanical that serves as its namesake. The gin practically tastes sunshine yellow.
Gorse Gin is the inaugural gin from Lundin Distilling that promises to capture the "fleeting promise of a Scottish summer." How this gin can taste so fruity, so tropical yet not be a gin liqueur is a head scratcher and a delightful discovery for those who are sweet gin avoidant.
This marvel is the creation of Iain Brown. The Kirkcaldy-based distiller launched Lundin Distilling in 2015, but only recently launched Gorse Gin initially at the Fife Farmers Markets.
Its perfect serve is Fever Tree Mediterranean Tonic with a slice of fanned apple or mango, which plays up its characteristic tropical fruits.
Gorse Gin is available online at The Whisky Barrel, £36.43, through local Fife stockists and Fife Farmers Markets.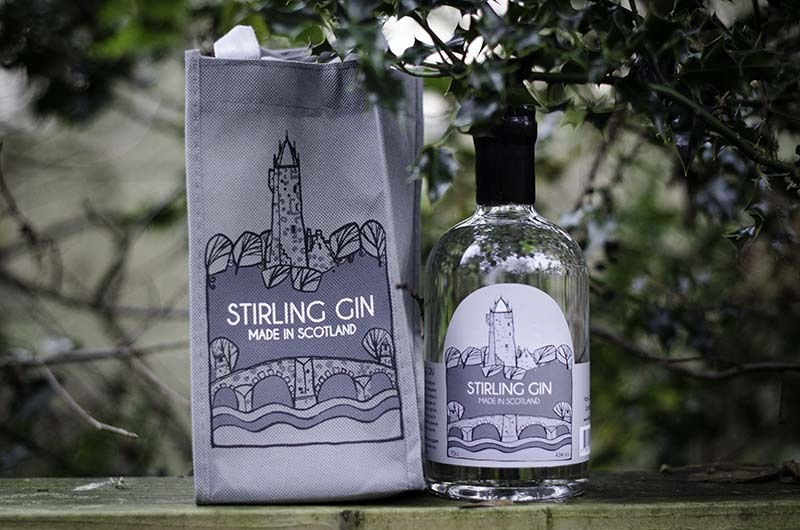 Stirling Gin is rightly proud that their scintillating botanical blend derives its unique taste from the wild nettles growing in the parkland once hunted by the Royal House of Stewart, who ruled Scotland in medieval times from the iconic castle high above.
The award-winning big-nose gin is best served with a twist of orange peel, a sprinkling of basil leaf and the splash of a premium tonic, which will allow the mix of blue-chip botanicals such as angelica root, orange, lemon, basil and of course juniper, to tickle your palate and provide a long-lingering moment of sensual delight.
Stirling Gin has now also developed a new signature cocktail, 'Bloody Scotland' – blood orange sour gin-based cocktail, which was launched at the international crime-fiction festival of the same name last year in their home city, to critical acclaim. So much so it will be available in bottle format this summer along with two new liqueurs.
With their custom-built Stirling distillery and visitor centre due to be opened later this summer, exciting times beckon for Stirling Gin.
For your chance to purchase the first spirit ever to be distilled in Stirling it's time to 'Join our Journey' and grab a piece of history in the making!
Buy a bottle of Stirling Gin from the distillery's website.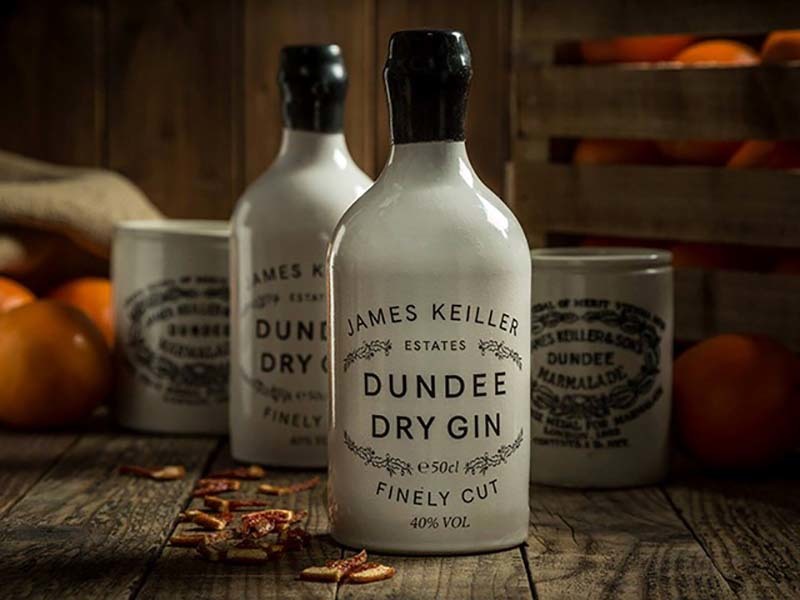 Citrus gin lovers – this one is an absolute must try.
Inspired by the Dundee legacy that is Keiller Marmalade, this has to be one of the most delightfully orangey gins on the market at the moment but also, one of the hardest to get your hands on.
So far, only one small batch of this gin has been produced, however, this marmalade masterpiece was so popular that another batch is following suit.
It's an old legend in Dundee that back in the day, Janet Keiller found a cargo of Seville oranges down by the docks that were about to go off. She decided to take them home and make them into jam, rather than letting them go to waste. This is the day that marmalade was born and the story that this gin encapsulates.
Although heavily citrus-led, the flavour isn't overpowering and allows the other botanicals to shine. This is very much a gin, not a gin liqueur, so don't be expecting an overly sweet, syrupy taste.
Serve this gin with ice, a premium tonic and a big slice of orange and watch the marmalade flavours come in to their own.
James Keiller Gin is available from Fresh Food Express £30 and Aitken Wines in Dundee.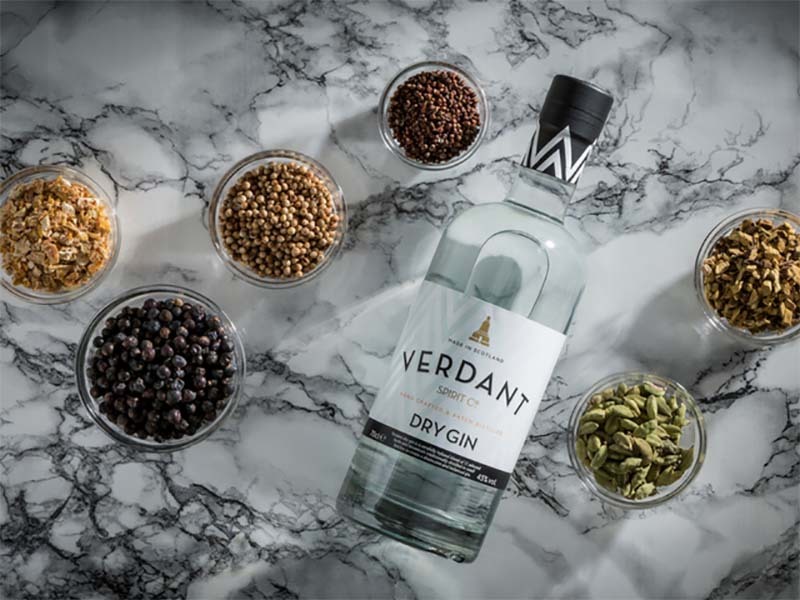 Verdant Dry Gin from Dundee's Verdant Spirits steamrolled to our attention after winning Scottish Gin of the Year at the Scottish Gin Awards.
Inspired by Dundee's industrial history of "jute, jam and journalism", Verdant Spirits is based in the engine room of a disused jute mill and their gin uses botanicals that would have once come into the city via trading ships from all over the world.
Verdant is a classically flavoured dry gin, but that certainly doesn't mean it's boring. Quite the opposite in fact.
First off, this gin smells amazing. As soon as you open the bottle the first thing you can smell is sweet, bright citrus – and lots of it. To taste, it's incredibly smooth and well-balanced, with a spicy pepperiness accompanying the juniper and citrus peels.
Verdant MD Andy Mackenzie created his recipe with the aim of making a gin that could shine beautifully in any drink – whether that be in a simple gin and tonic or a complex cocktail.
In fact, this gin genuinely goes down so smoothly that you could drink it on the rocks if you were so inclined. No "perfect serves" here – Verdant want their gin to be enjoyed however you like it best!
Verdant Gin is available from Verdant's online shop and Master of Malt, (both £34.95). For a full list visit Verdant's website.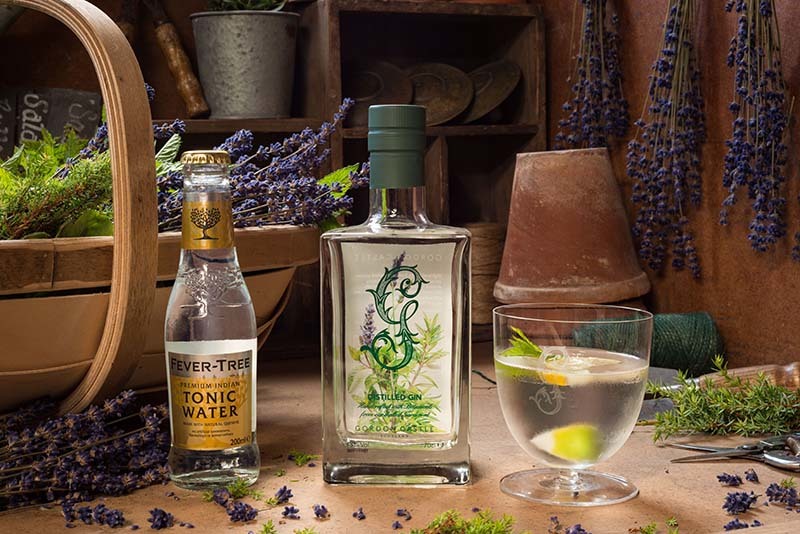 Straight from their potting shed to yours, Gordon Castle Gin is a super-premium, small-batch gin crafted using botanicals grown at Gordon Castle Walled Garden in Fochabers, Moray.
This crisp, elegant and refreshing gin has a lovely clean palate with subtle notes of lavender and garden mint. Enjoy the fragrances and flavours of their Scottish botanical garden with this sophisticated tipple.
To complete the perfect serve simply:
• Fill glass with ice
• Pour desired amount of Gordon Castle Gin
• Put in a good sprig of mint, fresh lemon and lime
• Top up with Fever Tree tonic and stir once
• Find a supremely comfortable seat in the sun
• Enjoy responsibly
Love this? Why not try the Gordon Castle Plum or Raspberry Gin Liqueur? All available online now. Use code FREEPOST for free UK delivery.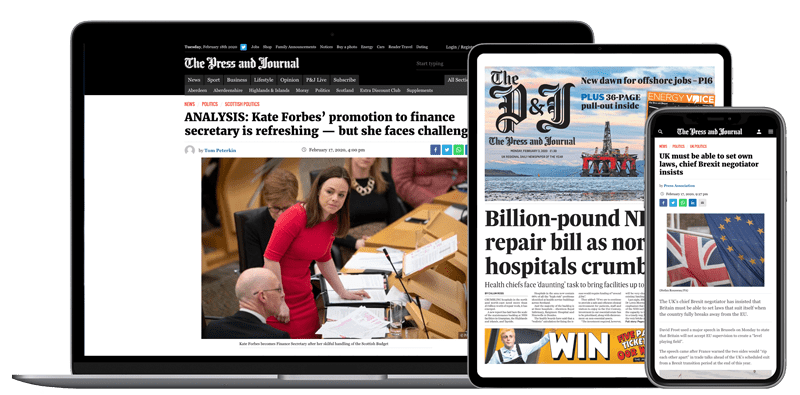 Help support quality local journalism … become a digital subscriber to The Press and Journal
For as little as £5.99 a month you can access all of our content, including Premium articles.
Subscribe