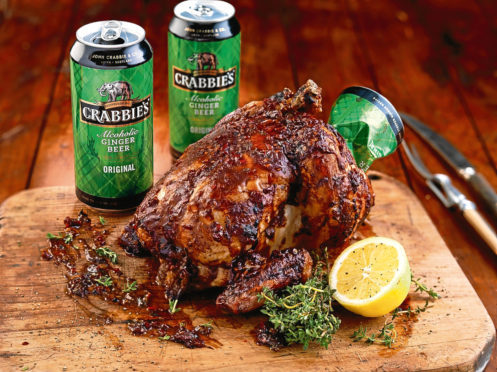 National barbecue week starts on Monday, May 28, but budding grill chefs are no longer confined to just one week a year – having a barbecue has become a popular way to cook any time the sun comes out.
Scottish chef Gordon Craig has teamed up with Crabbie's Alcoholic Ginger Beer to create some delicious recipes for YL readers.
Crabbie's has long been a go-to drink at barbies due to its versatility, as it not only goes well with barbecued food, but can also be used as a marinade ingredient.
Use it as a barbecue spray to add flavour while cooking or mix it with lime juice and chilli flakes for a zingy sauce.
Crabbie's fiery ginger flavour is also ideal for pre-soaking wood chips to create an even tastier result.
Crabbie's Ginger Beer Can Chicken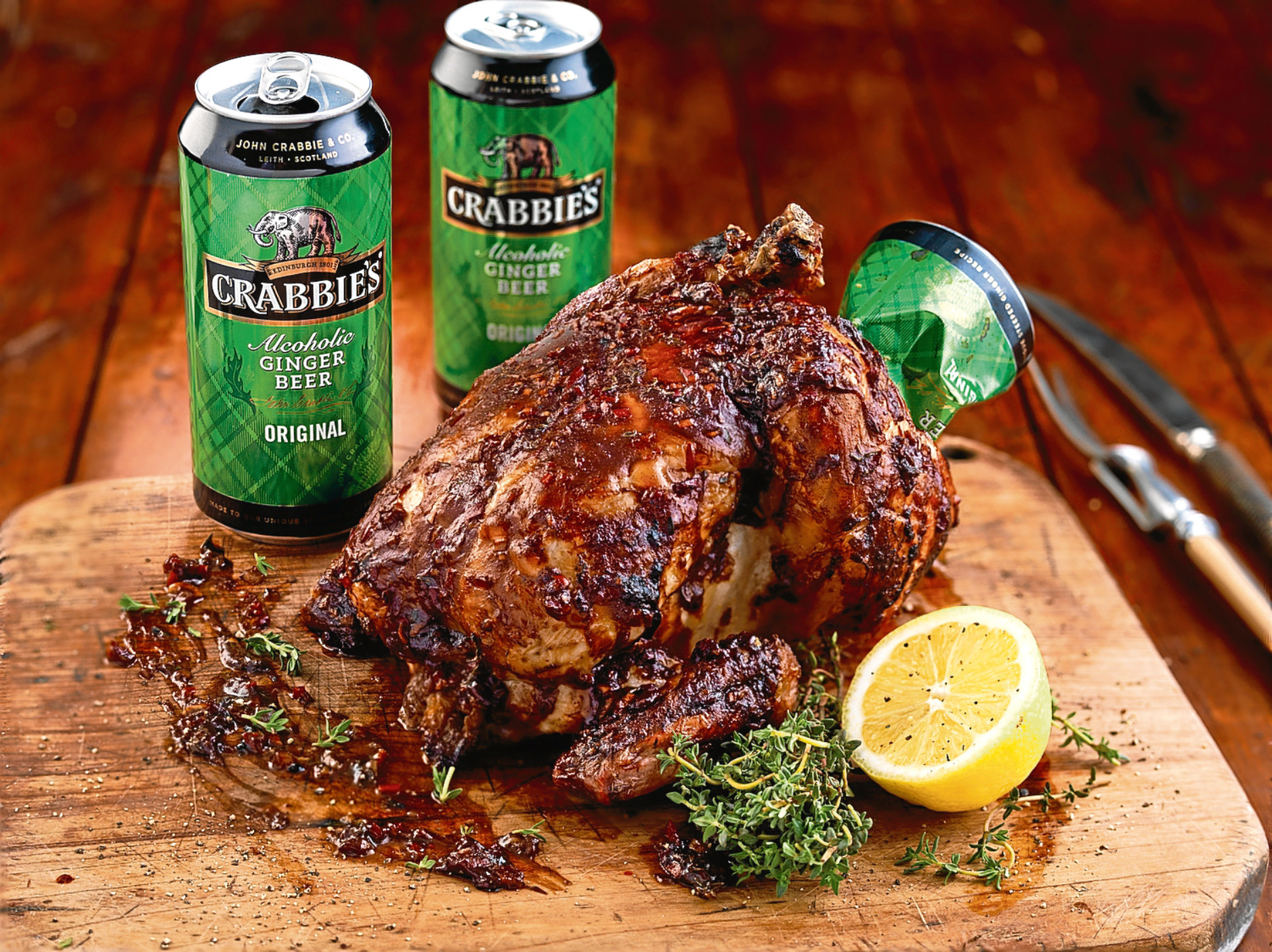 SERVES 4
1 2kg whole chicken
1 440ml can of Crabbie's Original Alcoholic Ginger Beer
100ml barbecue sauce
1 chilli
1 shallot
For the rub
1 tblsp smoked paprika
1 tblsp five spice
1 tblsp cayenne pepper
1 lemon
2 sprigs thyme
Preheat oven to 200c/gas mark 6.
Mix the dry spices and thyme together, add lemon juice. Rub mixture on the chicken. Drain (or drink) half the Crabbie's Original Alcoholic Ginger Beer can and place the chicken on top of the can.
Put on the barbecue with lid on for around 100 mins or until cooked through. Chop the chilli and shallot and mix with the barbecue sauce, baste the chicken with the glaze and cook for another 15 mins.
Crabbie's Glazed Pork Chops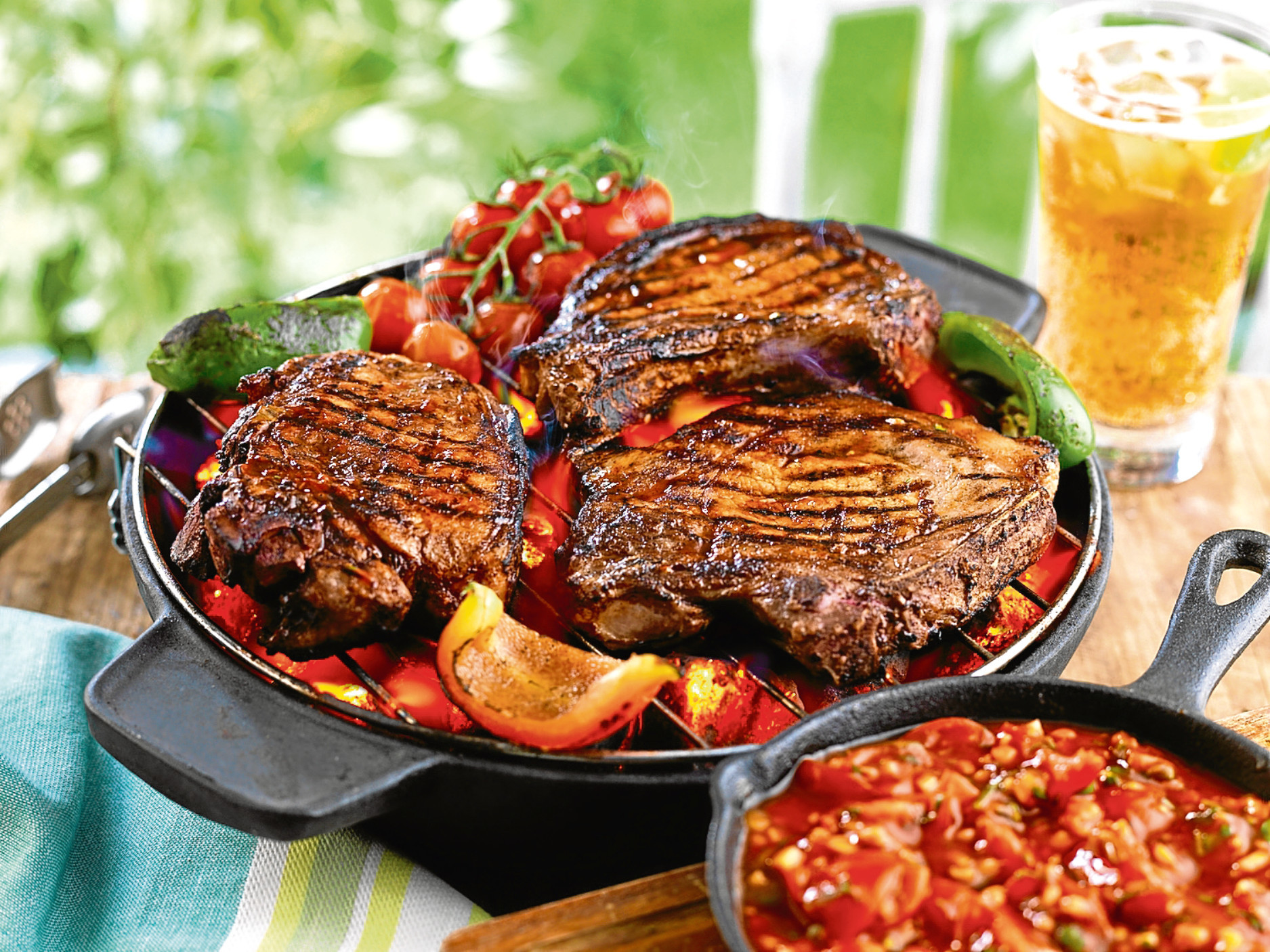 SERVES 4
4 pork chops
400g ketchup
200ml Crabbie's Alcoholic Ginger Beer
1 lemon, lime and orange
2 large shallots
1 punnet of cherry tomatoes, halved
60g fresh ginger
50ml soy sauce
In a bowl mix the ketchup, Crabbie's Alcoholic Ginger Beer and soy sauce. Add the chopped fresh ginger and shallots.
Zest the orange, lemon and lime, juice them and add to the bowl along with the cherry tomatoes.
Place the pork chops in the glaze then put them straight on to the barbecue for approx six minutes each side or until cooked through.
Barbecue Beef Burger With Crabbie's Spiced Salsa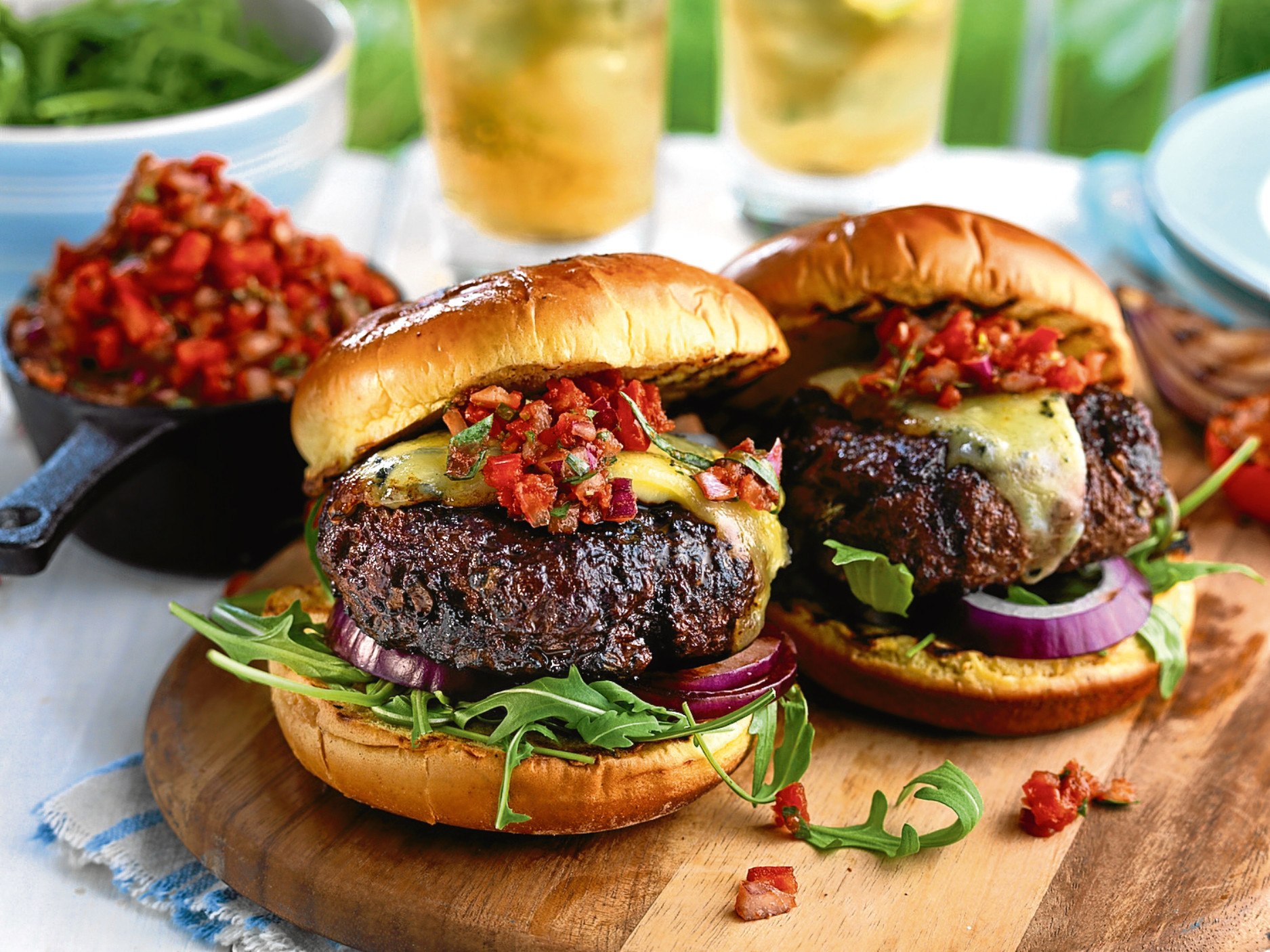 SERVES 4
1kg of beef mince
2 large chopped shallots
2 tblsps chopped capers
2 tblsps chopped cornichons
2 tblsps chopped tarragon
4 brioche buns
Red onion
Rocket
200g Blue Murder, or other blue cheese
For the salsa
200ml Crabbie's Original Alcoholic Ginger Beer
6 large tomatoes
2 red onions
10g tarragon
50g ketchup
Splash of Tabasco and a splash of Lea & Perrins
For the salsa
Heat the Crabbie's Alcoholic Ginger Beer and reduce by two thirds. Set aside to cool. Chop the tomatoes and red onion into small dice, chop the tarragon and place all ingredients into a large bowl, mix and season.
For the burger
Mix the beef mince with shallots, capers, cornichons and tarragon, season with salt and pepper. Weigh out 5oz of mix, press down into a burger shape and repeat three times.
Cook the burgers on the barbecue for approx six mins each side. Cut 50g of Blue Murder and place on top of the burgers and let it melt on the grill.
Toast the brioche on the barbecue, place the rocket and sliced red onion on the bun, finish by putting burger in bun and serve.
Optional: substitute the bun with a portabello mushroom.
Crabbie's And Pineapple Marinated Beef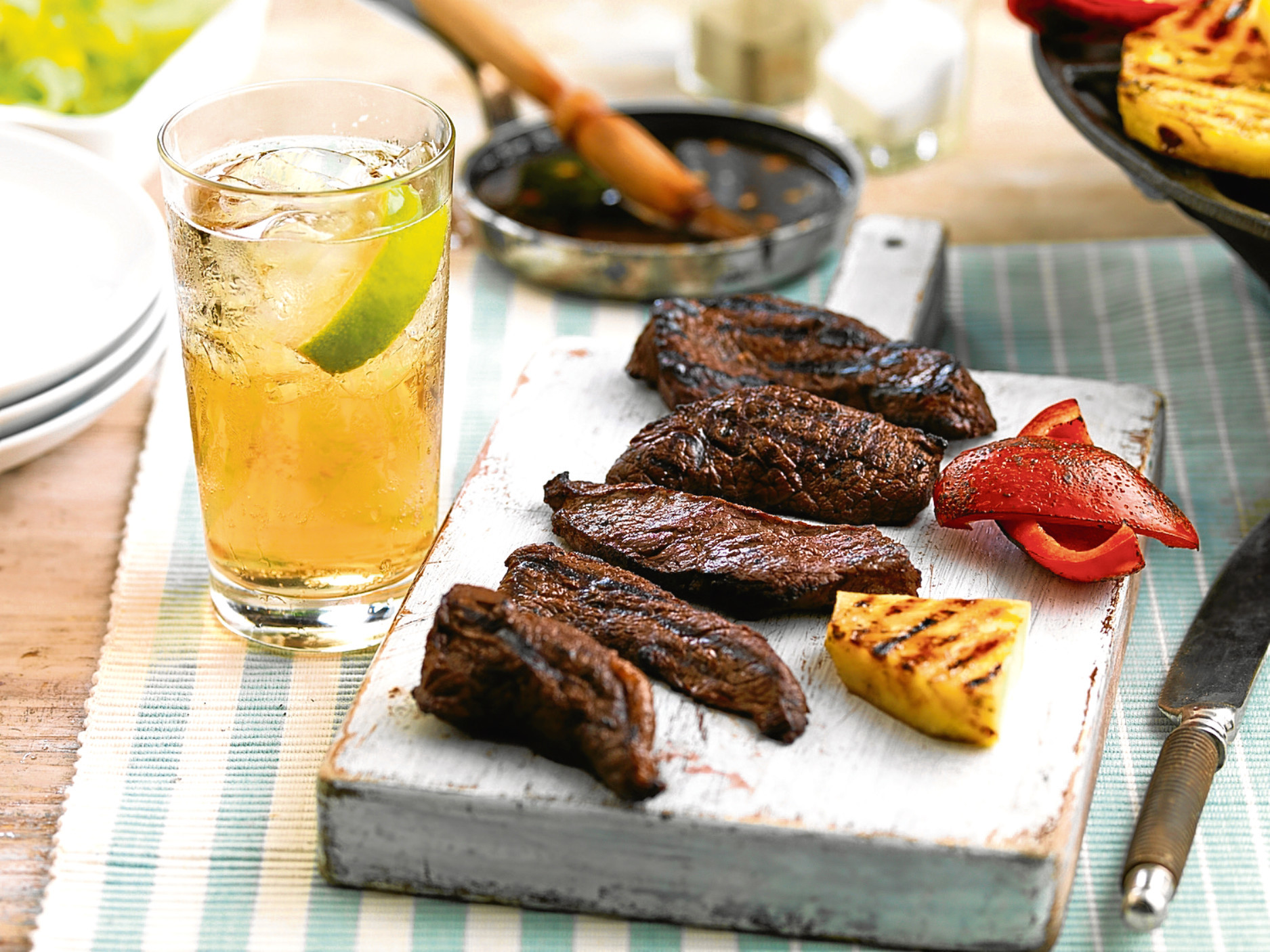 SERVES 4
1kg of rump steak
5 tblsps soy sauce
50ml rice wine vinegar
50g fresh ginger
200ml pineapple juice
200ml Crabbie's Alcoholic Ginger Beer
40g fresh coriander
In a bowl add the rice wine vinegar, soy sauce, Crabbie's Alcoholic Ginger Beer and pineapple juice, grate the ginger and add to mix, cut the rump steak into strips, add to mix and place in fridge overnight.
Place the strips of beef on the barbecue and cook for approx three mins each side and garnish with chopped coriander.
For more ideas and information visit www.crabbies.co.uk