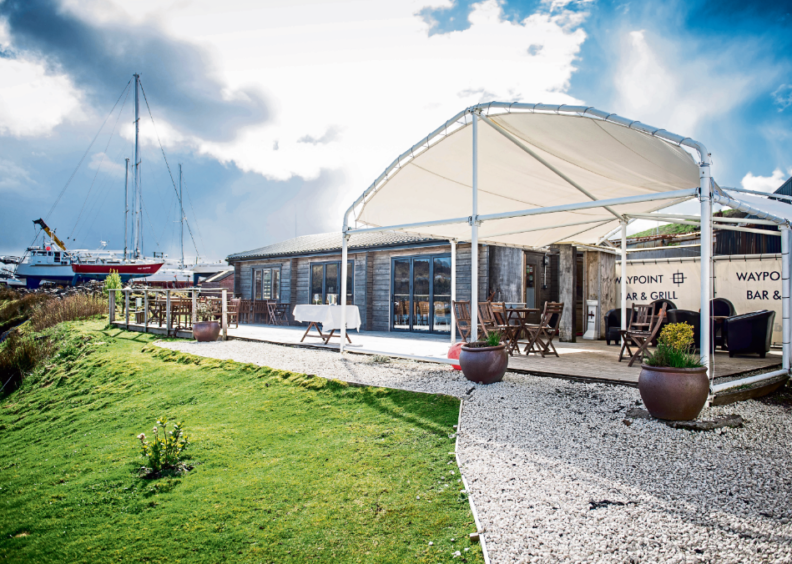 If you are in Oban and fancy a slightly different vibe, why not take a trip across the bay to the restaurant at Kerrera's marina for a nautical feel.
Surrounded by pretty yachts and wooden decking, you get a sense of having stepped on to the Cote d' Azur, and the food is pretty good too.
I had been meaning to give the Waypoint Bar and Grill a try since it re-opened after new owners bought Oban Marina last year.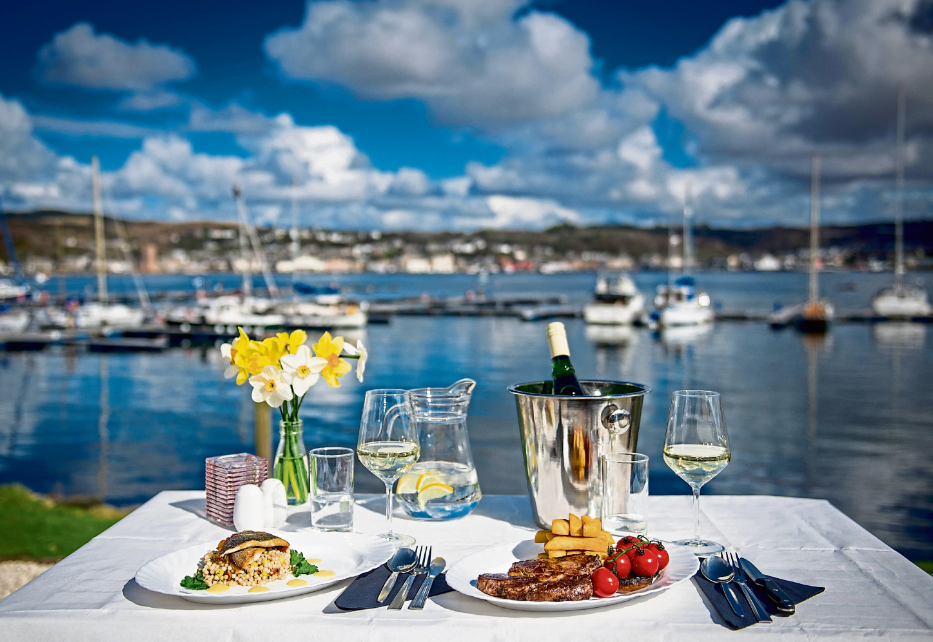 Once a popular hotspot with Oban's locals and visiting yachties, the restaurant had been closed for a period while the marina was on the market.
Since they were promoting Sunday lunches and offering a free ferry to their customers during April, I decided that was as good a time as any.
Just hop on the ferry at Oban's North Pier (it runs at 10 past the hour, however this varies so check the website) and you land on Kerrera within 10 minutes.
While the water taxi was free in April, the high costs involved in running the service mean a £5 return fare will be in place for the remainder of the season.
To me it seems a small cost for the sake of being transported to a sun trap in a gorgeous location.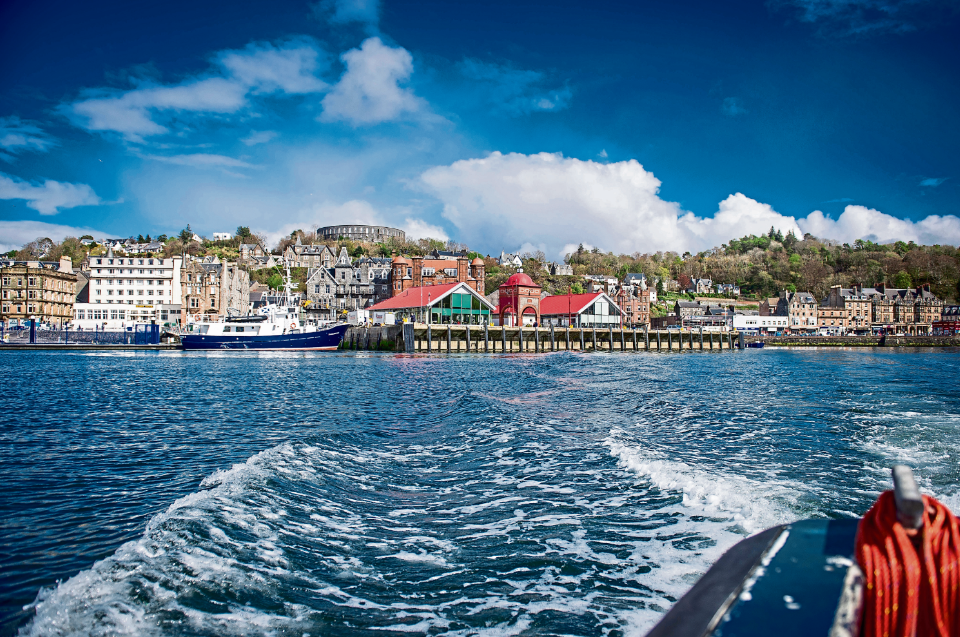 The restaurant itself was nothing overly fancy – think friendly local sailing club – but the food was sublime and the views were out of this world.
It was still a bit chilly in April, but I can't wait to head back over later in the season and spend long afternoons eating and drinking outside on the decking in the sunshine.
When we arrived we were greeted by the friendly manager, who chatted away about their wine selection. Sadly I was on antibiotics and couldn't have any, but my partner enjoyed a tasty Merlot.
The island has its own water supply and I can honestly say without irony that my glass of Highland spring was fresh and delicious.
At £19.95 for three courses, or £14.95 for two, the table d'hote menu was excellent value and the standards very high. Certainly not San Tropez prices!
I started with the ham hock rillettes, with pistachio salt, herb crostini and salad.
They were absolutely gorgeous.
My partner's Inverlussa steamed Thai mussels served with sourdough bread and butter also went down a treat. They were juicy, fresh and sweet with a fabulous sauce.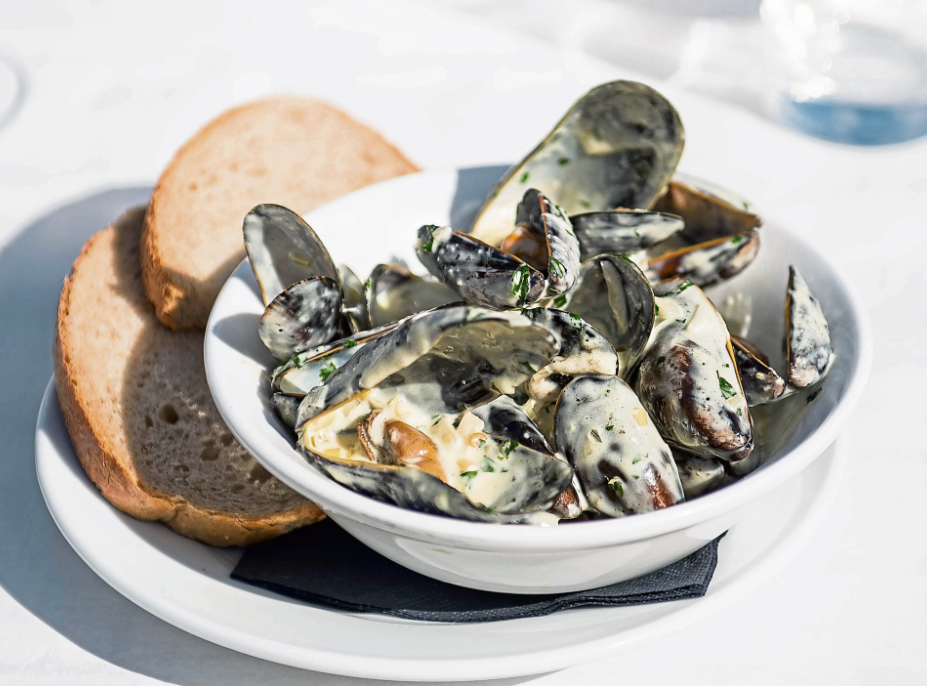 He had a notion for a steak and the 10oz rib-eye, served with vine cherry tomatoes, flat cap mushroom and chunky chips did not disappoint.
It was cooked to perfection, and the £8 supplement for steak and £1 for pepper sauce seemed fair. Especially when the quality of the food was so high.
My pan-fried local seabream fillet served with giant couscous, duo of sweetcorn and chorizo was really something special.
What I liked about the menu was the fact that there was such a good mix of classic and original dishes.
There was a choice of six different mains, four starters and four desserts.
Other main options included a handmade burger from a local butcher; chicken Balmoral with roasted sweet potato mash, pumpkin puree with asparagus and Oban Whisky sauce; butternut squash and spinach curry, lemon rice and pickled cucumber; and not forgetting trusty old fish and chips.
For dessert I had the vanilla and orange cheesecake and orange chantilly, which was wonderful and decadent without being too rich, while he went for the old favourite sticky toffee pudding with toffee sauce and Mackie's vanilla ice cream.
Going by our experience, I reckon this place will be absolutely jumping in the summer, so make sure you phone and book before heading over.
I guarantee this restaurant will definitely be making waves.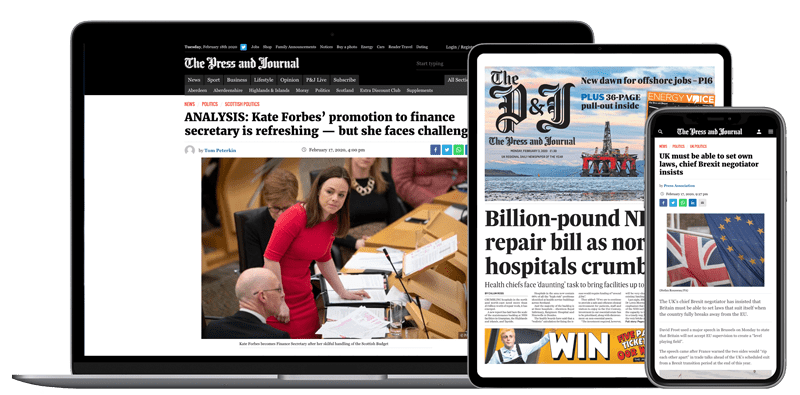 Help support quality local journalism … become a digital subscriber to The Press and Journal
For as little as £5.99 a month you can access all of our content, including Premium articles.
Subscribe