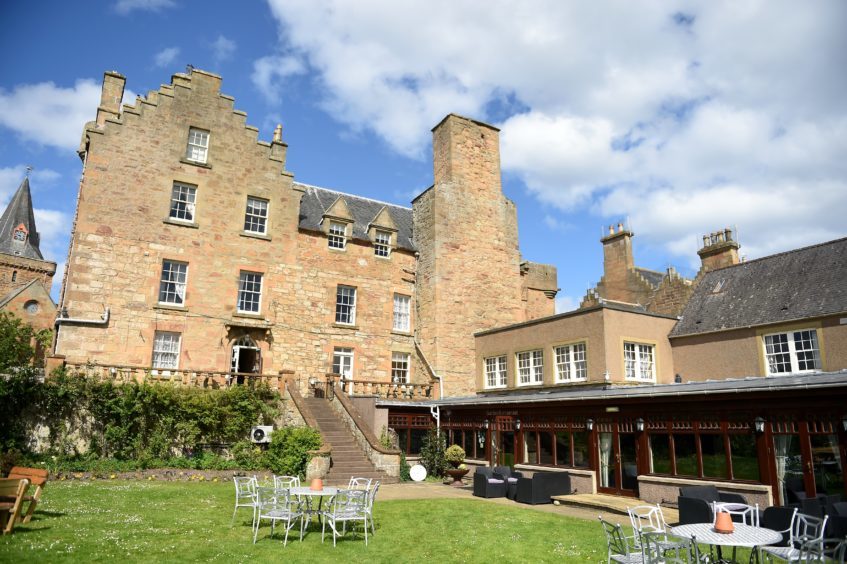 Dornoch Castle Hotel is one of Sutherland's landmark buildings and sits in a prime spot opposite the 17th-Century cathedral once at the centre of a media storm after pop singer Madonna – then at the height of her fame – and film director Guy Ritchie had their baby Rocco christened there 18 years ago.
The hotel is in the news again because it has become home to Europe's first hotel-based gin and whisky distillery. It's the brainchild of brothers Simon and Philip Thomson who, along with their parents, Colin and Ros, run the hotel.
These two bright lights of the whisky world have been at the forefront of offering gourmet whisky breaks and top-end dining experiences for years and now run the distillery from an old firehouse in the hotel grounds where they are currently making organic gin.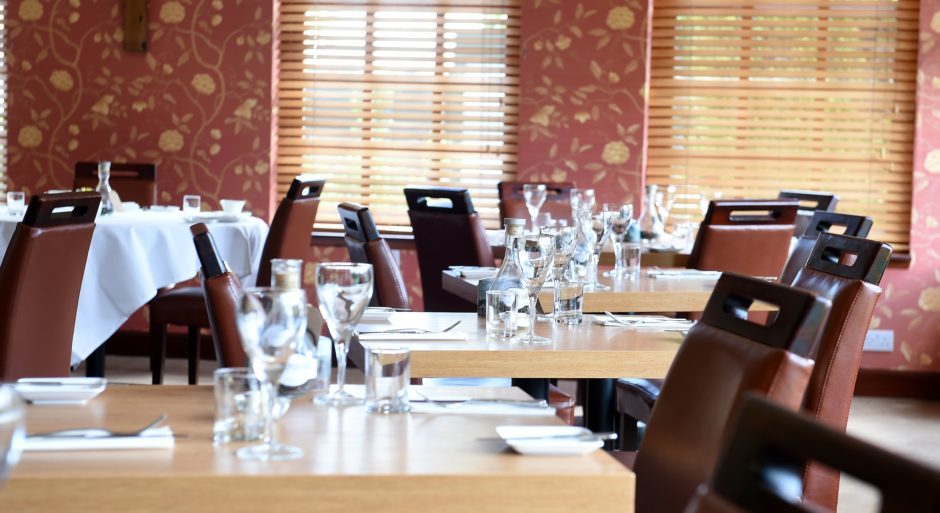 Hopefully, it won't be long before we get to sample their whisky, but until then, there's a plethora of whiskies to be enjoyed in the hotel's cosy bar which normally has a fire roaring away within its enormous 11ft fireplace.
We passed through the bar en route to the conservatory-style restaurant at the rear, which overlooks the gardens.
Conservatories can be tricky things – overly hot in summer and too cool in the winter.
While the welcome from staff was warm, the restaurant was rather chilly and would have benefitted from having the heating popped on for a while.
We were excited at the prospect of having dinner at Dornoch Castle Hotel as it had been several years since we last ate there. Since that last visit, former sous chef Grant Macnicol has returned as head chef and created some rather special menus.
The list of starters was pretty impressive and included dishes such as salmon cured with Dornoch Gin, but I was tempted by the braised pork cheek with chorizo jam, crackling and a black pudding crumb, while my daughter, possibly the only person alive who doesn't like mac and cheese, surprised me by plumping for a macaroni and crab starter.
The pork cheek was superb, full of flavour and so tender it fell apart as soon as my knife sliced through it.
Although the "crumb" looked rather like the wee burnt bits you find at the bottom of a frying pan, they were delicious; salty and sweet and very, very moreish.
Across the table a revelation was taking place … this was macaroni, but not as we know it.
Mixed with white crab meat, salmon roe and applewood smoked cheese, the log-shaped, breadcrumbed macaroni offering was a whole new taste sensation. Beautiful to look at and an absolute joy to devour.
For mains I ordered the duck which included a confit leg croquette, nice and crisp on the outside and a smooth blend of potatoes and darker duck meat on the inside, served with spiced dusted duck breast, purple sprouting broccoli, rhubarb and a duck sauce.
This dish made my tastebuds do a wee Highland jig.
The duck was cooked to perfection, with hints of star anise and clove, rather like five spice, complementing rather than drowning out the gamey flavour, while the sauce was so good I would happily have licked my plate clean. The only downside was I would have liked to have more than a sliver of rhubarb as it added another layer of flavour.
My daughter selected pan-roasted hake with pomme puree, langoustine, bisque foam, a wild nettle gremolata and kale crisp.
The fish, with its wonderfully crisp skin was faultless, the mashed potatoes perfect and sauce piquant, but we wouldn't have known the gremolata contained wild nettles; but then again, I don't think I've tasted nettles before!
As both courses had been pretty filling, we shared a dessert of coffee and doughnuts. Served in a large cup it resembled a perfectly made cappuccino, but the top was made from marshmallow foam and underneath that cloud-like foam there was a marvellous, rich coffee and chocolate mousse.
And to top it all, it came with an edible chocolate spoon and warm, freshly made cinnamon doughnuts.
Our meal was superb and the service first class.
Our only niggle being the somewhat chilly temperature. Not that this would prevent us from making a return visit, but we'll take a cardigan just in case.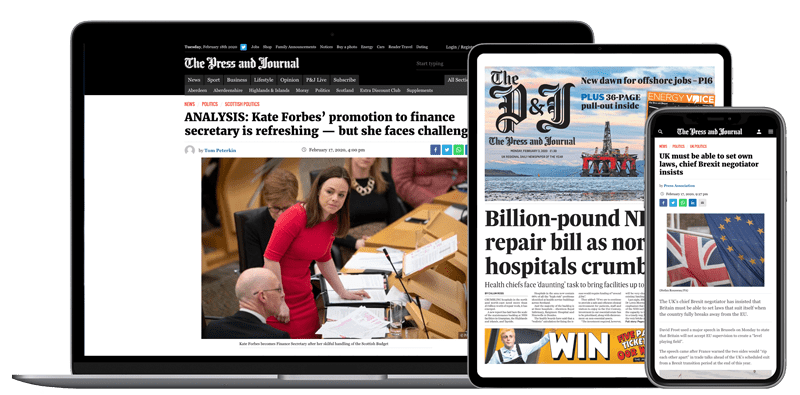 Help support quality local journalism … become a digital subscriber to The Press and Journal
For as little as £5.99 a month you can access all of our content, including Premium articles.
Subscribe