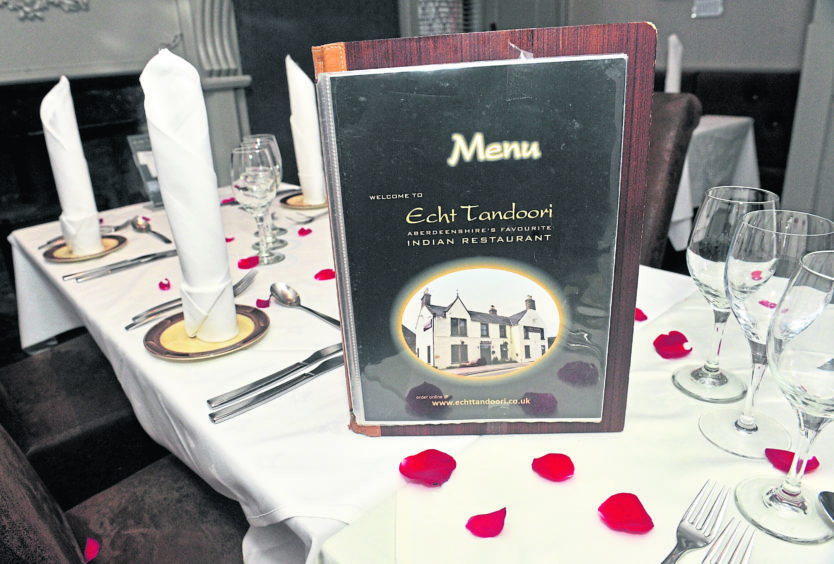 Curry, often referred to as Scotland's other national dish, is more popular than ever across P&J country. Believe it or not, once the nation's favourite carry out, the chicken tikka masala, was invented in a Glasgow curry house in the early 70s.
Apparently, a customer complained that his chicken was too dry, so a quick-thinking chef added some spice to tomato soup and the rest, as they say, is history.
Nowadays, people are becoming a lot more adventurous, so the spicier dishes such as the jalfrezi (using green chillies) or madras (made with lots of chilli) are competing with the tikka masala for No 1 spot.
We had heard good things about Echt Tandoori, the only restaurant in the small village just outside Westhill.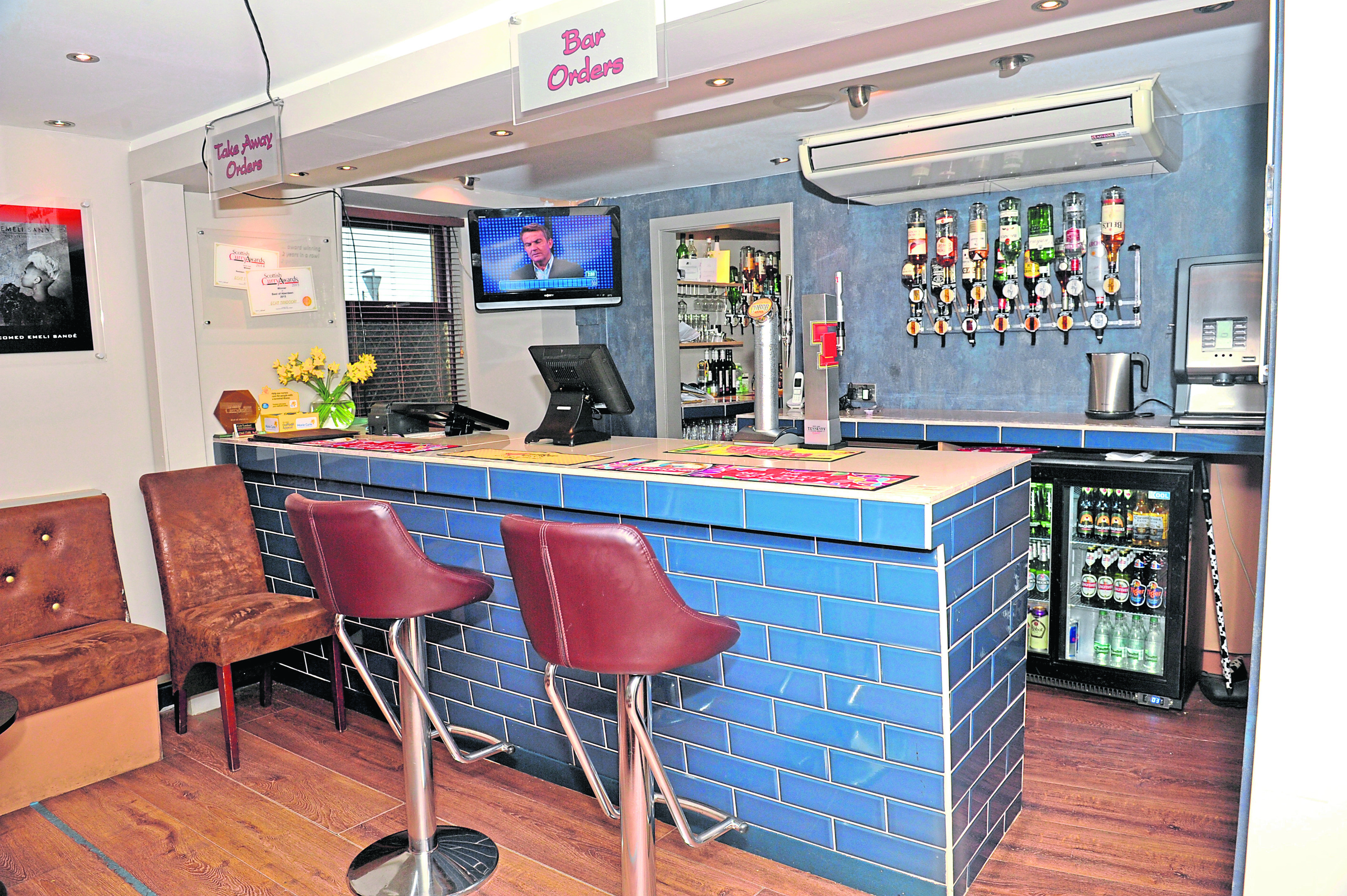 When calling to make the reservation for a Saturday night, I couldn't get the time requested, so this was a good sign.
We are not used to travelling out of town for a meal, but the restaurant was really easy to find, not far from Westhill, and was lit up like a beacon just off the main street.
The place was bustling with couples and families chatting and eating, while waiters pulled trolleys around laden with spicy delights.
The décor is very modern, a far cry from the more traditional Indian restaurants – chic grey wallpaper, contemporary sparkly chandeliers and tables draped in white linen tablecloths sprinkled with fresh red rose petals.
There are some nice booths dotted around but unfortunately they were all occupied. If you are planning to go it might be worth requesting one in advance.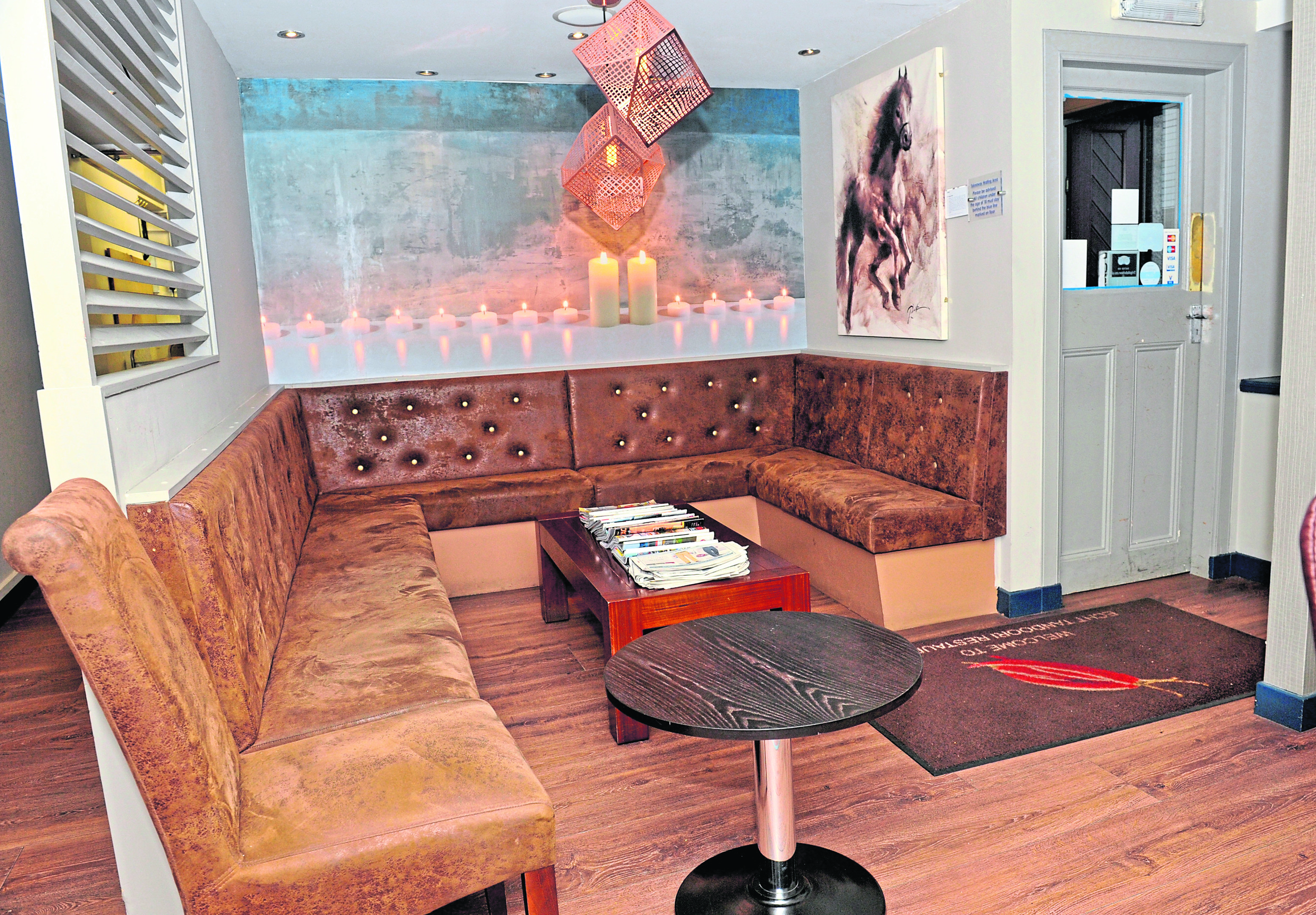 It is all very hi-tech, too, with the waiters using little touch screens on the walls, presumably to check on each table's status and to communicate with the kitchen.
The menu is extensive. We sipped on gin and tonics, nibbled on some poppadoms with dips and scanned the pages – tasty appetisers, tandoori main-course options, spicy selections, biryani rice dishes, sweet and creamy masala dishes as well as plenty of old favourites such as rogan josh and bhoonas.
For starters, I chose the king prawn butterfly while my husband ordered the chicken chaat.
The large prawn was flattened and deep fried in breadcrumbs. Sharing the plate was a delightful small dish containing a dipping sauce of yogurt with mint, a fresh salad and the whole plate was drizzled with a slightly spicy barbecue flavoured sauce.
It was a wonderful simple fresh dish to kick off my meal.
My husband, who is always more adventurous than myself, really enjoyed his chicken chatt.
The moist, spicy chicken cooked in masala and special spices, was wrapped in the light, thin, pan-fried puri (Indian fried bread) and was served with the same accompaniments as my starter.
With a fairly brief space in between courses, the trolley was wheeled over stacked with even more mouth-watering dishes.
I love mango, and sweet curries, so the chapai mango malai chicken cooked with mango and cream sounded right up my street. The large bowl of marinated chicken coated in the peach-coloured sauce drizzled with cream and decorated with a pepper shaped into a flower tasted as good as it looked.
The sauce was rich, creamy and oh-so- syrupy sweet, but perhaps having it with a honey-drizzled peshwari naan wasn't my best decision as it was almost too sweet.
However the chicken was incredibly moist and flavoursome and there was plenty of it.
Across the table, my brave dining companion went for the chicken khazana.
It was described on the menu as a spicy, hot dish for the connoisseur of fine Indian cuisine, cooked with fresh ginger and thick sauce and presented madras strength.
Even after he ordered, another waiter came over and made sure he was aware that this was a very hot curry but he insisted he'd manage.
And he really did enjoy it despite it probably being the hottest curry he had ever eaten.
Maybe he had been watching too many episodes of MasterChef but he said he could detect all the different levels of flavour and spice, the ginger then the chilli, and then you get the huge hit of heat. His side of pilau rice was fragrant and light and soaked up the rich curry sauce.
A minor quibble but a jug of water would have been a welcome addition to the table just in case the spice got too much.
We sat back and relaxed while the waiters cleared the dishes and offered hot cloths and some palate-cleansing fresh fruit.
There was no way we had space for desserts, but some enticing platefuls of flavoured ice creams were delivered to a neighbouring table and made us regret not leaving room.
The owners are obviously very proud of a certain global star from Alford, Emeli Sande, who has dined at the Echt Tandoori, and her photo takes pride of place on the tables.
I am sure if she enjoyed her visit as much as we did then she will be back again to enjoy this Indian gem in the heart of Aberdeenshire.
ECHT TANDOORI, ECHT, ABERDEENSHIRE
POPPADOM X 3 £3
CHICKEN CHAAT £4.95
KING PRAWN BUTTERFLY £5.95
CHAPAI MANGO
MALAI CHICKEN £10.95
CHICKEN KHAZANA £10.65
PESHWARI NAAN £3.75
PILAU RICE £3.10
VARIOUS DRINKS £12
Total = £54.35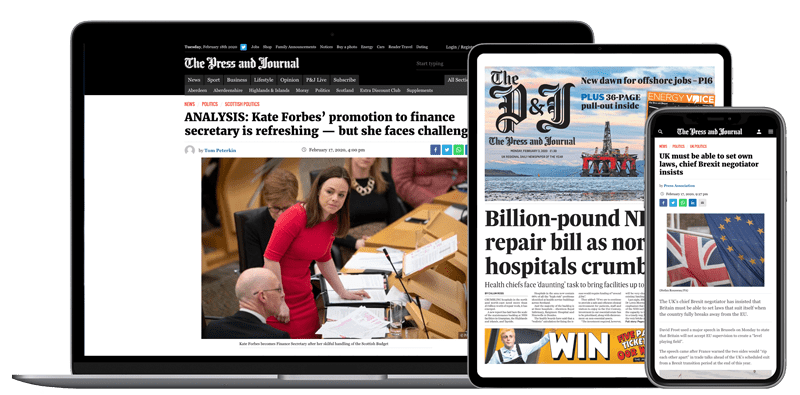 Help support quality local journalism … become a digital subscriber to The Press and Journal
For as little as £5.99 a month you can access all of our content, including Premium articles.
Subscribe