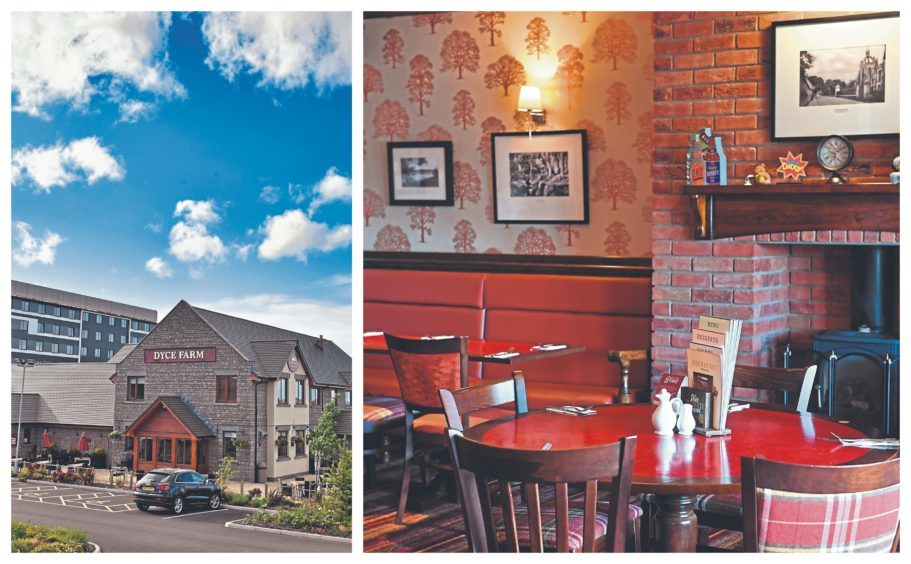 Not being a regular flier, it had been a long time since I'd been out by Aberdeen airport. So I was amazed to see the changes that have taken place when I found myself in the area recently. Not least the arrival of Dyce Farm, sandwiched in between the new Crowne Plaza and Moxy hotels, and opposite the Aberdeen International Business Park.
I thought this new-build restaurant looked rather out of place nestled in amongst all these beacons of big business, and I was curious to see what kind of clientele it attracted.
So I took my family to investigate one Sunday afternoon, and it turned out to be well worth the journey.
Turning off the main airport road, planes can be seen from the Dyce Farm car park, leading to thoughts of sunnier climes and instantly delivering a bit of a holiday feeling.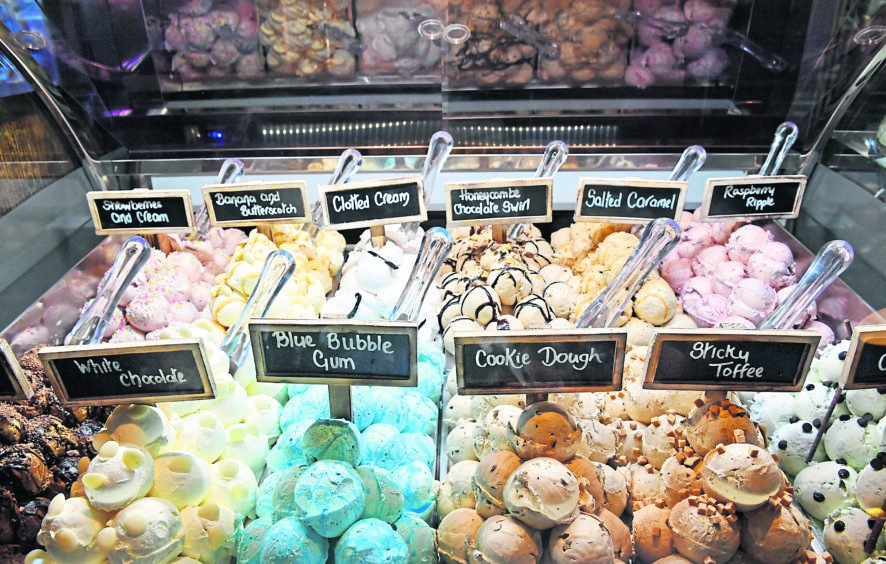 On stepping inside, we were immediately welcomed by a friendly waitress, taken directly to a table by the children's play area and told exactly how Dyce Farm works. Take a seat, choose from the menu, order and pay at the bar, then either wait for your food to be delivered to your table or go straight to the carvery.
Unlike many carvery establishments, Dyce Farm also has an extensive menu, so plenty of choice for those of us who fancy something other than "a bit of everything, please". Although with my young son saying he was "starving", the carvery was the perfect option for him.
With lots of kids equipment to stall him, we were able to negotiate a starter and opted for a sharing platter to get us going, and what a feast this was. Arriving in less than 10 minutes, the platter was groaning with tempting goodies. Chicken strips, garlic bread, potato wedges, garlic mushrooms, nachos and chicken wings, all cooked beautifully and piping hot. We devoured the lot, then slightly regretted it as the portion was very generous.
We took a break before our mains arrived and spent some time in the play area which has a good range of equipment to keep young minds occupied while waiting for their food. For babies and toddlers there is a treehouse to play around in, as well as a wall-mounted touchscreen and some other arcade games. For the older ones, three games consoles offer great amusement free of charge – a bonus for the adults.
After a quick play, our main courses arrived. For me, a reward after my Sunday morning run – a big, juicy burger topped with mac and cheese accompanied by onion rings, chunky chips and lashings of coleslaw. I was delighted to discover a thick, handmade patty, a million miles from the flat, grey, processed burgers too often served up. I loved it. My wife's choice of peppered mushroom pie met with approval, as did my daughter's hot dog.
I accompanied my son to the carvery station and must admit to having a touch of food envy. Unlike some carveries, the young lad's plate was amply filled up with all the meats and we then chose his accompaniments from a large selection of hot vegetables and some lovely cold salads.
As all good dads do, I helped him with his meat, all of which was wonderfully tender and of a higher quality than is often found in chain restaurants. We both enjoyed it, but our earlier gluttony meant we had to admit defeat, but not before we'd given it a good bash.
One thing I had heard about Dyce Farm before we went was that its puddings and cakes are showstoppers. And despite not being a massive fan of desserts, the cake and ice cream displays were akin to something out of Willy Wonka's Chocolate Factory. The oversized cakes and colourful ice creams really catch your eye as you pass them, and we simply had to order something to taste them for ourselves.
And if, like us, you don't have room, the staff will box up a cake for you to take home and enjoy when a space in your stomach duly arrives.
We took home an enormous slice of gooey chocolate cake and pretty much had it for tea as that was all we were fit for!
Dyce Farm is a fantastic venue for a family meal, and the fact that almost every table was packed with families of all ages was testament to that. Yet despite how busy it was, every member of staff was polite, friendly and efficient and made our first meal there a lovely experience.
So whether you want to trick your brain into thinking you are jetting off on holiday, feast like you're Augustus Gloop, or you simply fancy a nice lunch out with your family at a place that won't cost the earth, Dyce Farm can cater for it all.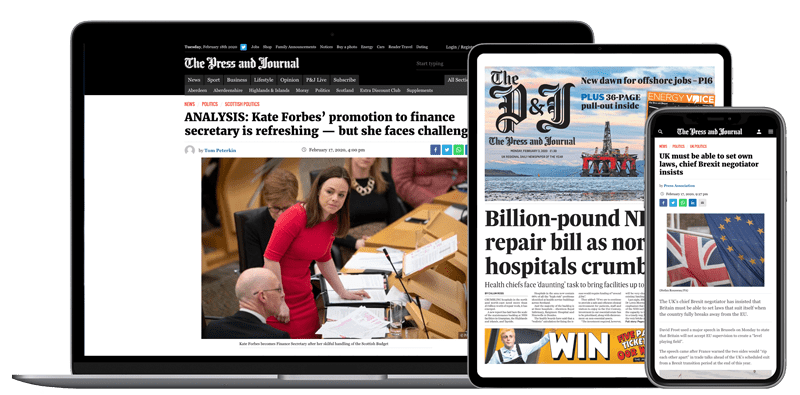 Help support quality local journalism … become a digital subscriber to The Press and Journal
For as little as £5.99 a month you can access all of our content, including Premium articles.
Subscribe