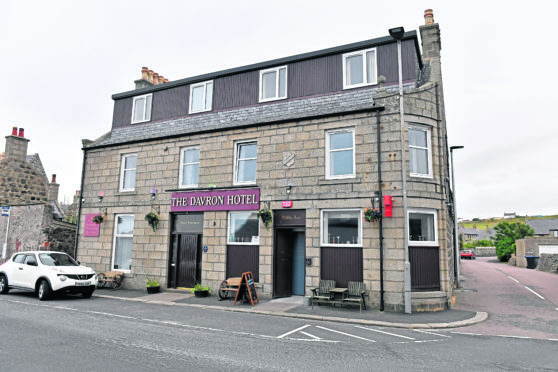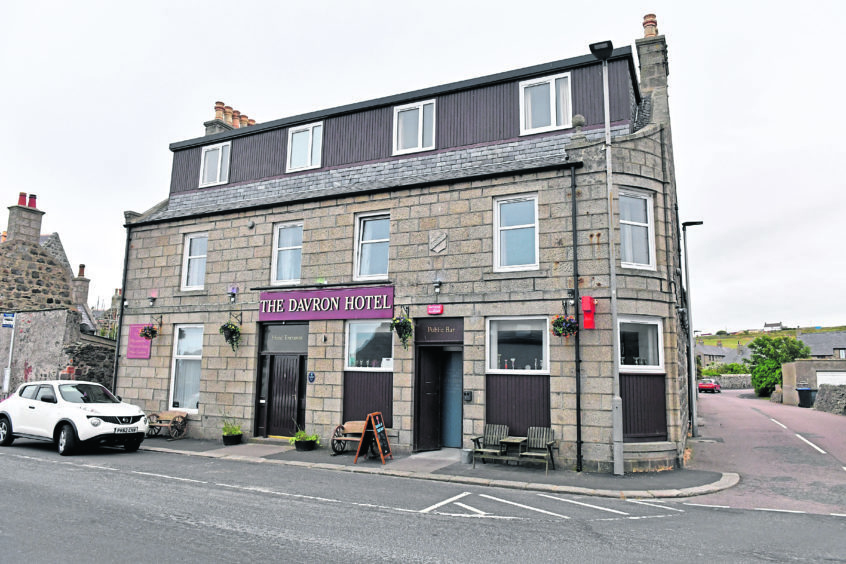 Standing on the white, sandy beach, the water gently lapping the shoreline was a beautiful shade of turquoise blue. The sun was beating down from a cloudless sky and the only sound to be heard was the occasional twang of a mast halyard of a wee yacht moored in the harbour.
It was hard to believe we were in Rosehearty, the Aberdeenshire village around four miles from Fraserburgh, which hugs the edge of the picturesque Moray Firth coast.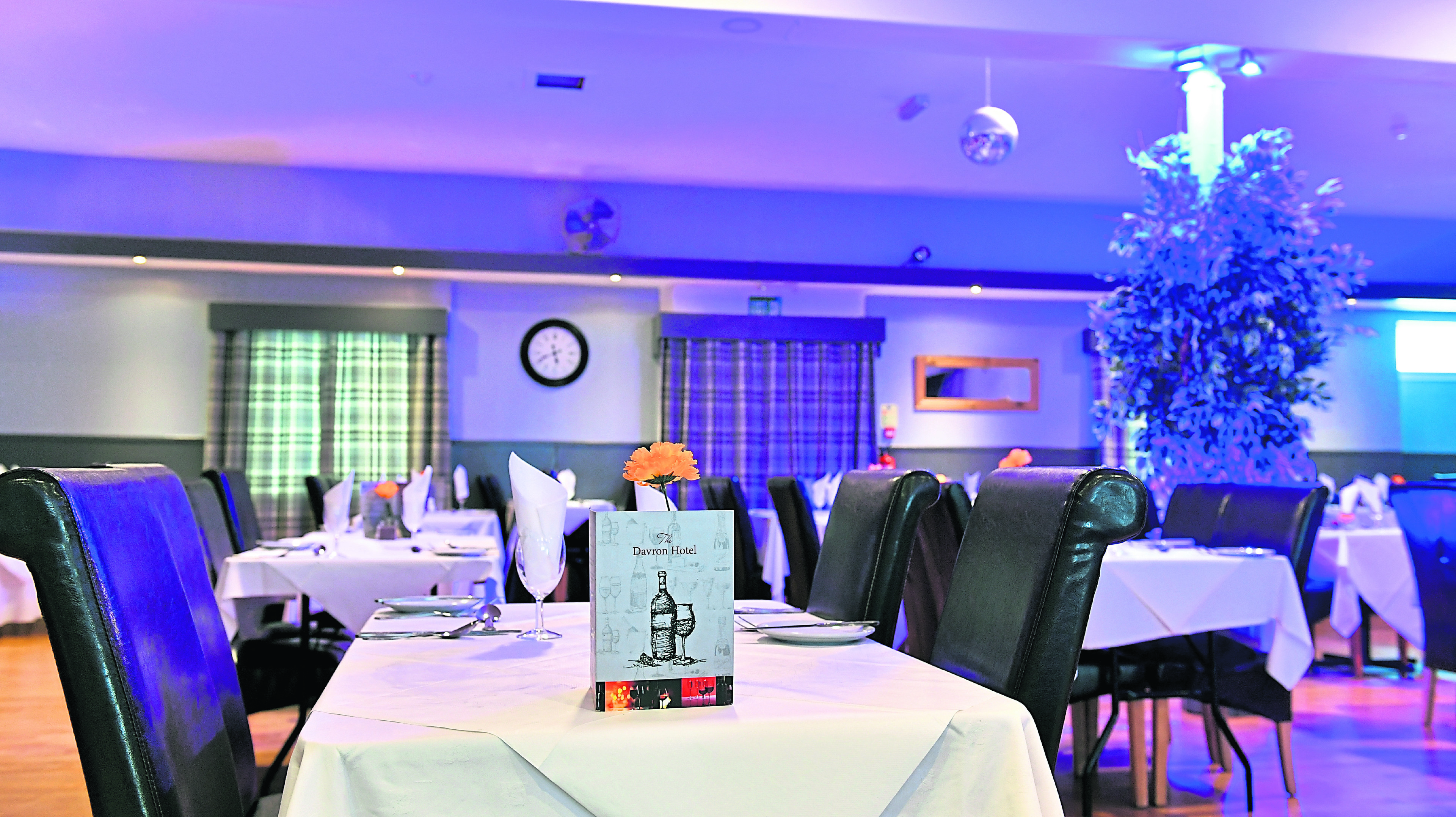 "The last time I saw a beach like this, with water as crystal clear, was when I was on holiday in Croatia," said my other half.
Had we been wearing shorts and sombreros we could have taken pics which suggested we were on a sun-kissed Med resort, but we'd brought essentials for a typical Scottish summer day instead – a tube of midge repellent and waterproof jackets.
Looking out at the quiet scene it was hard to imagine that Rosehearty was once a busy fishing port, and, during the herring season, was packed with drifters landing fish here.
Fishing is still hugely valued here and we were hoping the lunchtime menu at The Davron Hotel, which is just a pebble's throw from the beach, would reflect this.
The hotel, a substantial building, is thought to date from around 1898. Owners David and Sharon Watt took over the hotel six years ago when it was in need of a major overhaul and have worked hard to breathe new life into it.
Entrance to the restaurant is at the back of the building via a nice, sheltered beer garden.
Stepping through the entrance, I was surprised to find myself in a large restaurant. They are clearly used to welcoming families as it even has a wee play area for little ones.
Decorated in shades of trendy grey teamed with complementary grey and white check curtains, splashes of colour came via bright orange-coloured chairs in the open-plan bar area while tables, dressed with white tablecloths, each hosted a different orange flower.
Our waitress could not have been friendlier and immediately boosted my ego when, after a few minutes, said she hoped I didn't mind her saying but I reminded her of a young Samantha Fox.
We were presented with menus which highlighted the hotel could cater for those with special dietary requirements, but it wasn't until we were leaving that we noticed they had a separate vegetarian/vegan and dairy-free menu. They also offer a fantastic-value two-course pensioner's lunch with complimentary tea or coffee and home-made shortbread at £6.50 per person.
I was pleased to see them listing local suppliers including Nobles Dairy and Prime Seafoods from Fraserburgh, and butcher Bert Fowlie from Strichen. Provenance is important.
We both plumped for seafood starters: Cullen Skink for himself and smoked salmon blinis with pickled cucumber for me. But within a couple of minutes our waitress returned full of apologies as the salmon they'd been expecting hadn't been delivered.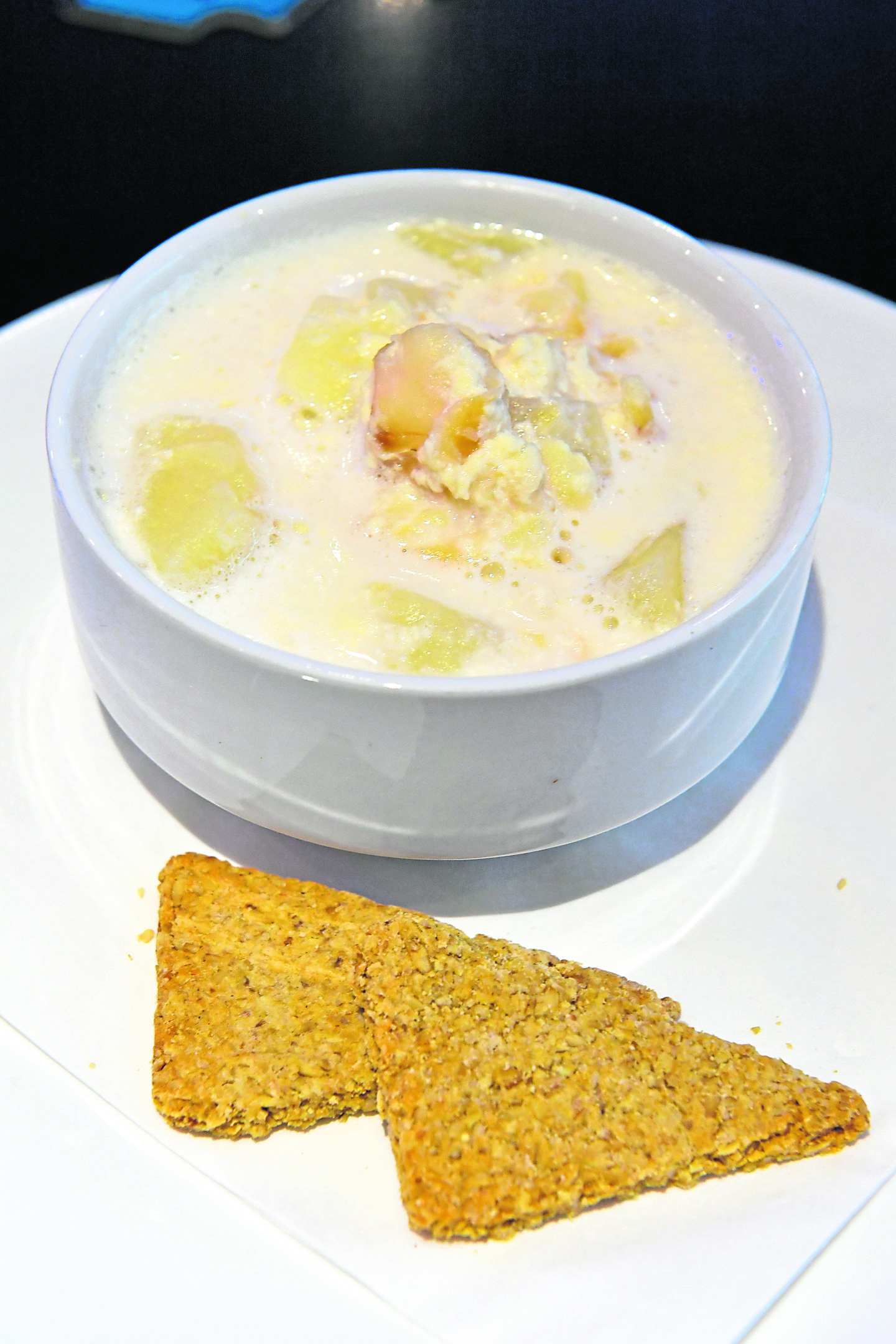 So instead I had Black Haggis Bon Bons. These golf-ball-sized balls contained a smooth mix of Stornoway black pudding from Charlie Macleod and haggis from McSween's in Edinburgh. Covered in a crisp crumb and Parmesan cheese coating they came with a fresh salad and sweet and creamy Dijon mustard mayonnaise.

They were delicious – perfectly seasoned and full of flavour and I made a pledge to myself to try and make them at home.
Speaking of home-made, no one makes Cullen Skink soup like my mother, as she must allow about half a pound of smoked haddock per serving. Anything less feels like cheating.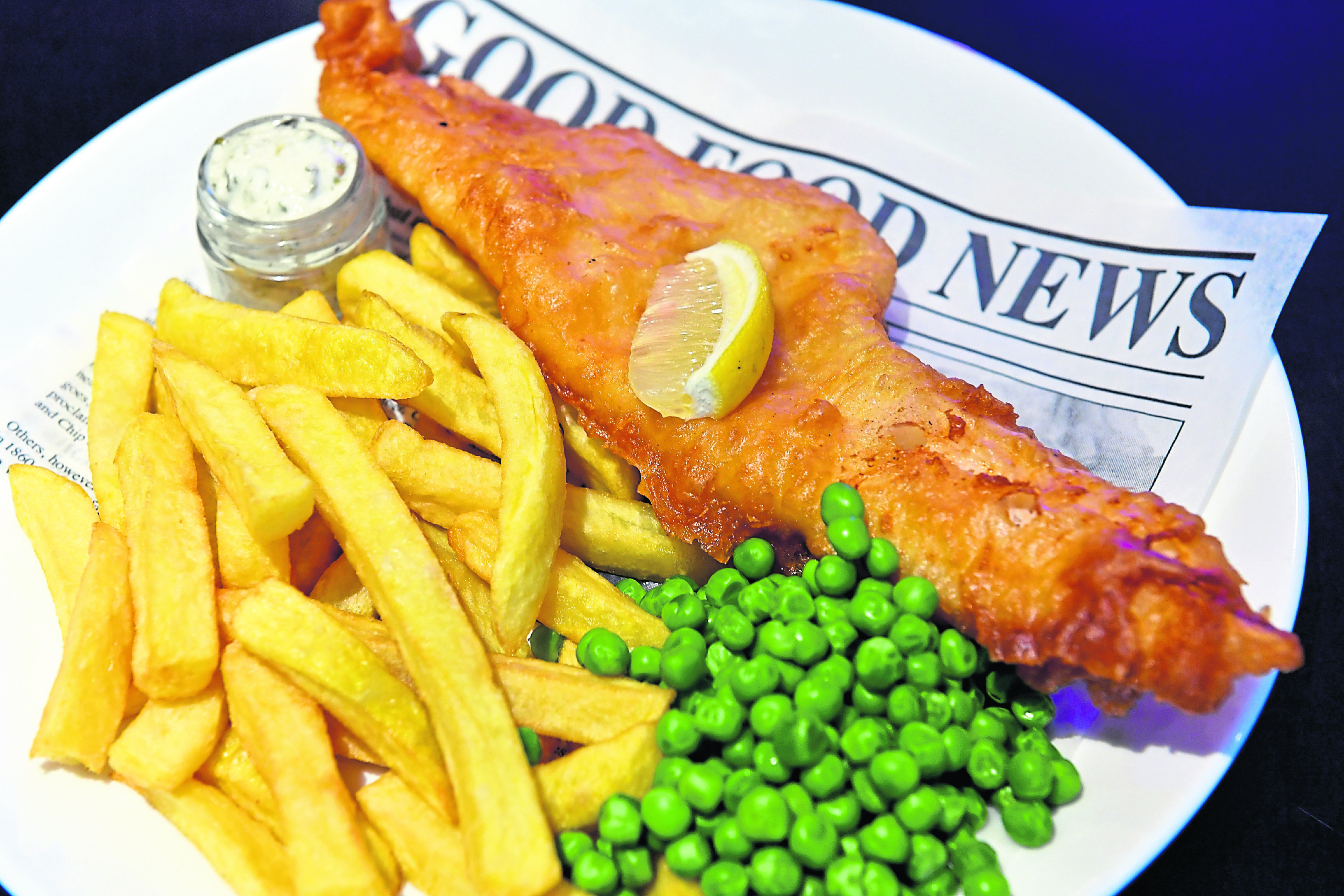 This version had a nice, smoky aroma and plenty of tatties. Though a tad heavy on the cream and light on fish for my tastebuds, it was, nevertheless, hot, filling and tasty.
Although not busy, the restaurant had a pleasant atmosphere, thanks to the selection of music being played including highly appropriate tracks such as Here Comes The Sun by The Beatles and Daydream Believer by The Monkees.
For mains I went with an old favourite, breaded wholetail scampi, while Mr Croatia ordered a fillet of breaded haddock which he opted to have rather than battered.
Both were served with a generous portion of green peas and chunky home-made chips. The haddock was thick, white and really fresh and reminded us of how good a simple piece of haddock, well-cooked, can be. Meanwhile, I demolished my large portion of scampi with indecent haste as these plump, juicy pieces of seafood were superb.
We decided not to have a sweet as we were both pretty full, opting for coffee and shortbread instead before venturing out to explore more of this beautiful part of the country.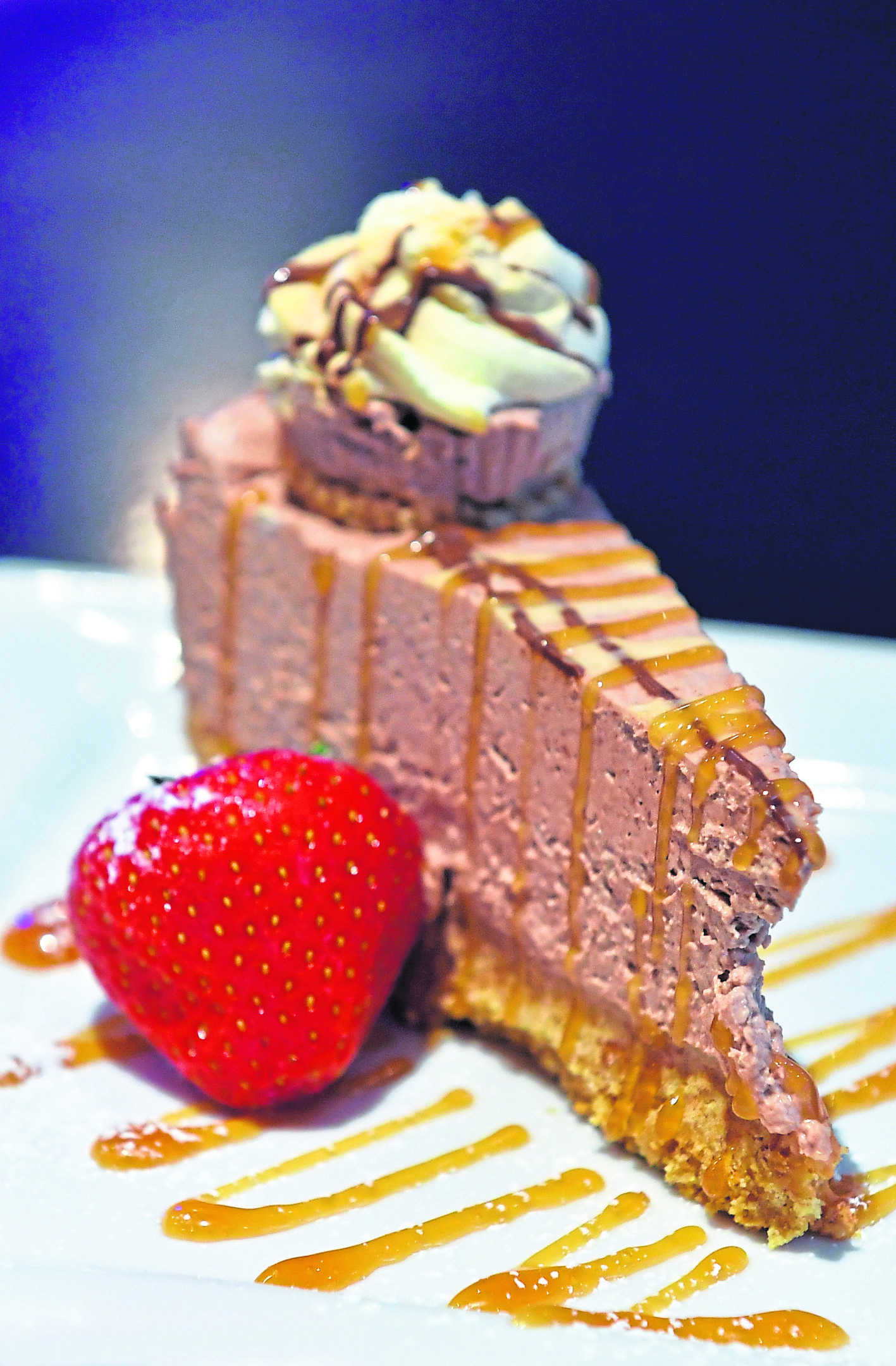 We'll be back and will bring the folks next time as there's nothing they like more than a day out with a good-value lunch included.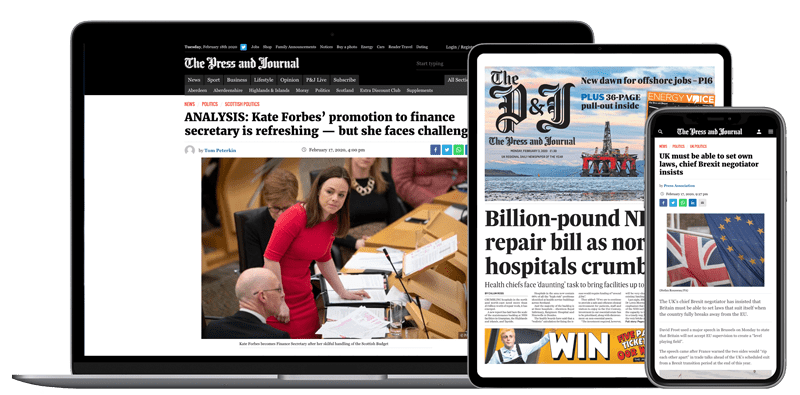 Help support quality local journalism … become a digital subscriber to The Press and Journal
For as little as £5.99 a month you can access all of our content, including Premium articles.
Subscribe