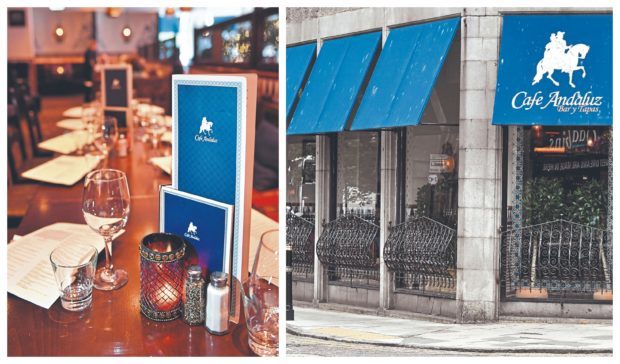 With the weather making Scotland feel more like Spain at the moment, a trip for some tapas seemed an ideal choice.
Cafe Andaluz, just off Union Street in Aberdeen, is an airy space with large windows, dark wooden tables and cosy booths as well as a grand wooden bar taking centre stage. It has a real Mediterranean feel, with a terracotta tiled floor, feature tiles adorning the walls and bay trees covered in twinkling fairy lights.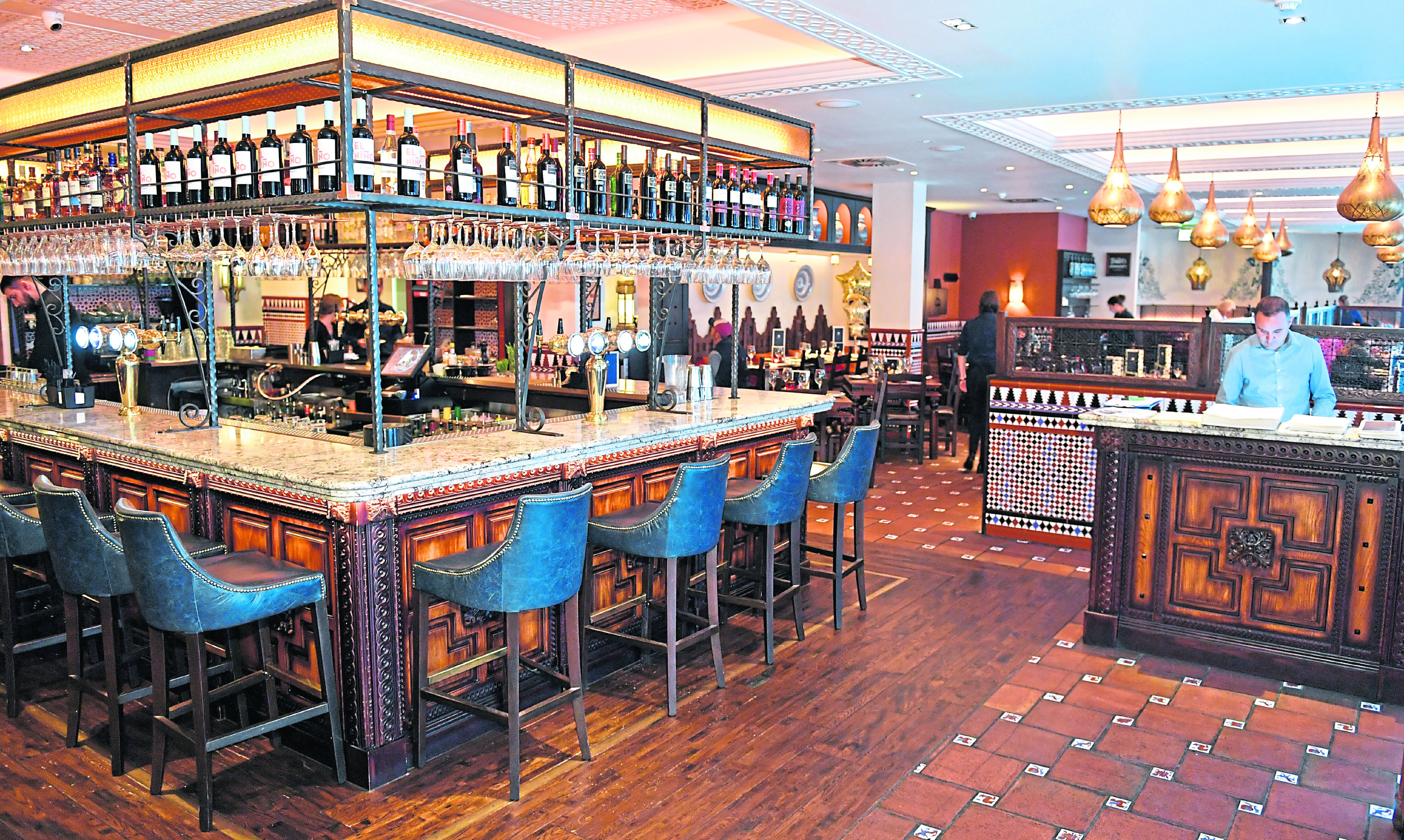 My daughter and I visited on a Sunday afternoon, around the time that Spain would be enjoying its daily siesta, and were surprised to see how busy it was.
The restaurant has a set menu option on Sundays, alongside their main menu, offering three tapas dishes and a dessert for £17.95, which seemed a pretty good deal.
Café Andaluz has such a terrific selection of the tiny dishes, grouped into three sections – Tapas De Carne for the meat dishes, Tapas de Vegetales, vegetable dishes, and Tapas de Mariscos Y Pescados, which are the fish and shellfish dishes.
We ordered a jug of Sangria, the traditional Spanish summertime drink made with red wine, Spanish brandy and sparkling orange, to get us in the mood while we deliberated over our choices. The drinks menu also has a great selection of cocktails, as well as Spanish beers and wines.
Tapas are made for sharing so we went for two dishes from each section so that we could sample as many of the delights on offer as possible. The food arrived very quickly and any worries about there not being enough were swiftly dispelled.
I can't resist seafood, so I went straight for the gambas pil pil – piping hot king prawns with olive oil, fresh chilli, paprika and garlic – and vieras con serrano, which translates as seared Scottish king scallops served on basil creamed leaks.
Both dishes were top notch and packed with flavour. The king prawns had a nice kick from the chilli while the scallops, although they were a little small, went well with the creamed leaks. I particularly loved the crisp serrano ham garnish that accompanied the scallops as it gave a welcome crunch to the dish.
From the meat section we chose chorizo sautéed in red wine and pollo marinado, pan-fired sliced chicken breast marinated in paprika, lemon and coriander. The chorizo was without doubt the best we had ever tasted. I cook with chorizo a lot at home but it has never tasted like this before – must be the addition of the wine. Some bread on the table would have been welcome to soak up the leftover red wine jus.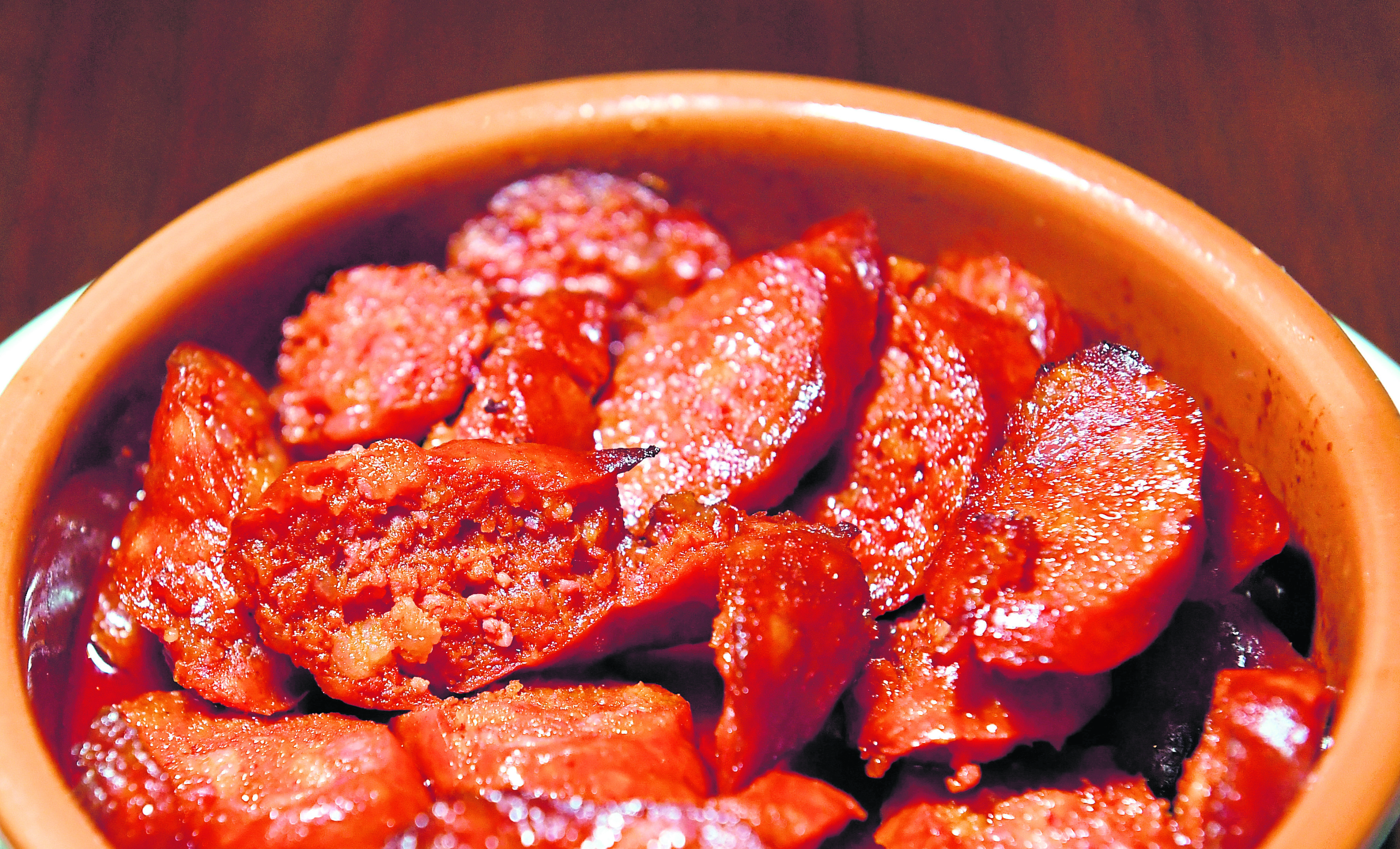 The chicken dish was light and fresh, making for a good contrast to the richer dishes. My daughter's favourite was the patatas gratinadas – layers of sliced potato baked with garlic, cream and mozzarella cheese. This was a wonderful combination of flavours, with just the right amount of garlic and oozing with melted cheese.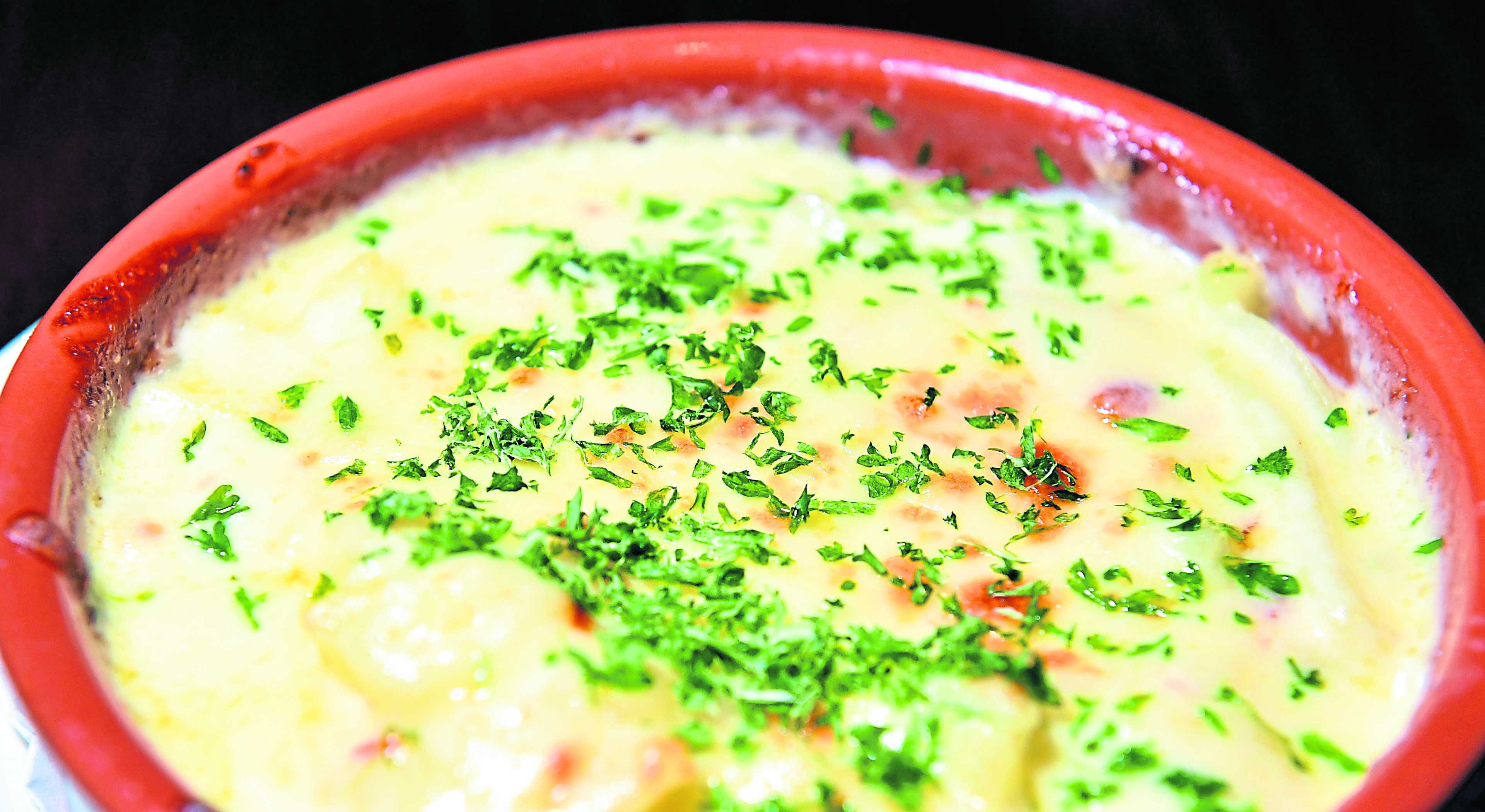 Our final choice was the classic patatas bravas, skin-on halved new potatoes in a spicy tomato sauce. This dish took me right back to Spanish holidays, sitting at a beachside café as the sun goes down. Delicioso.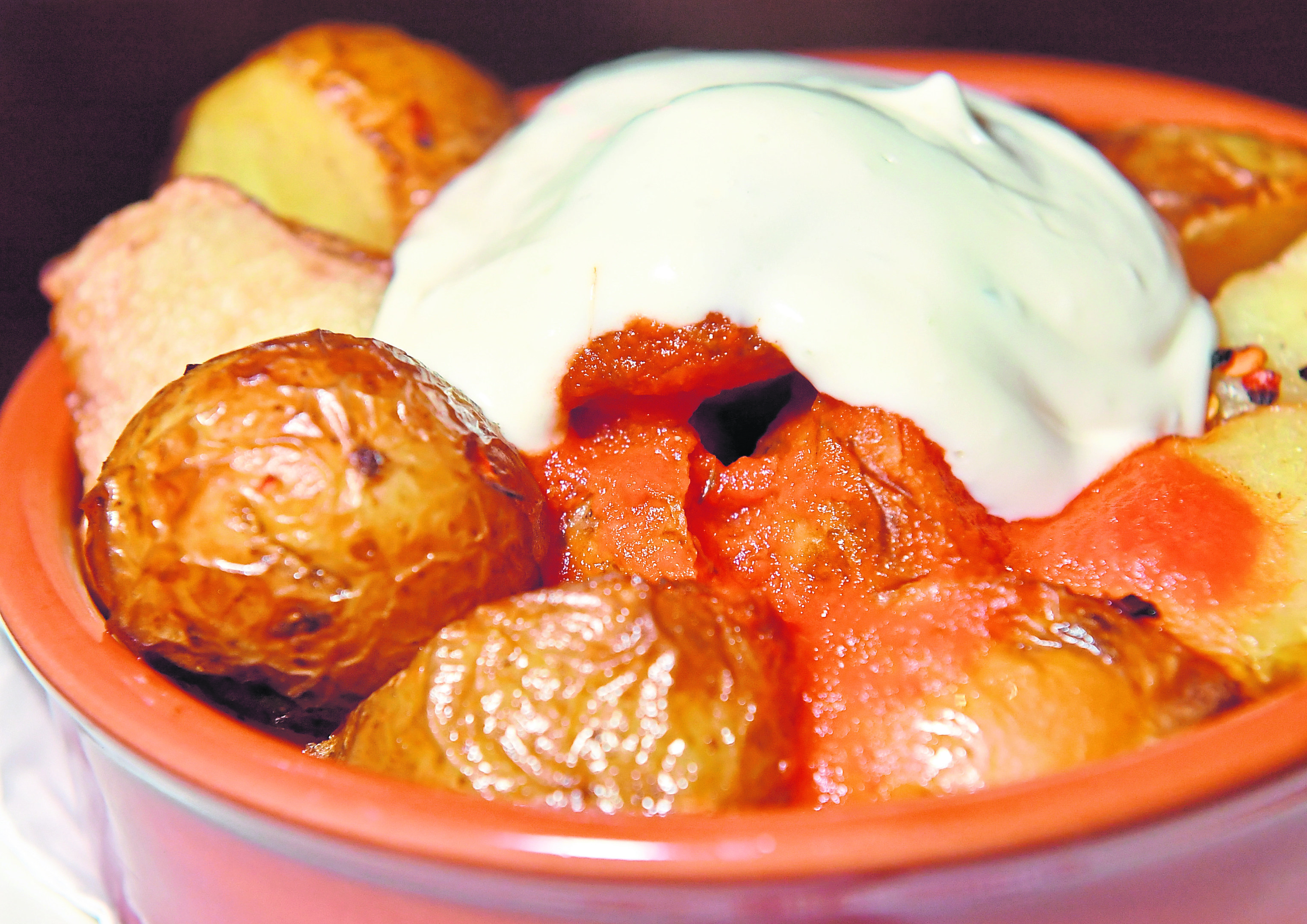 Six tapas between us was a perfect amount of food and we pretty much emptied every plate. After a small breather to allow our full stomachs to go down a little, we chose some sweet treats from the dessert menu. I went for the pastel de quesro, a praline cheesecake, while my dining companion opted for churrros, long fingers of fried dough that are a Spanish street food favourite.
The large slab of cheesecake was elegantly presented, served with salted caramel and a crisp honeycomb tuille. The cake was rich, creamy and perfectly complemented by the salted caramel sauce.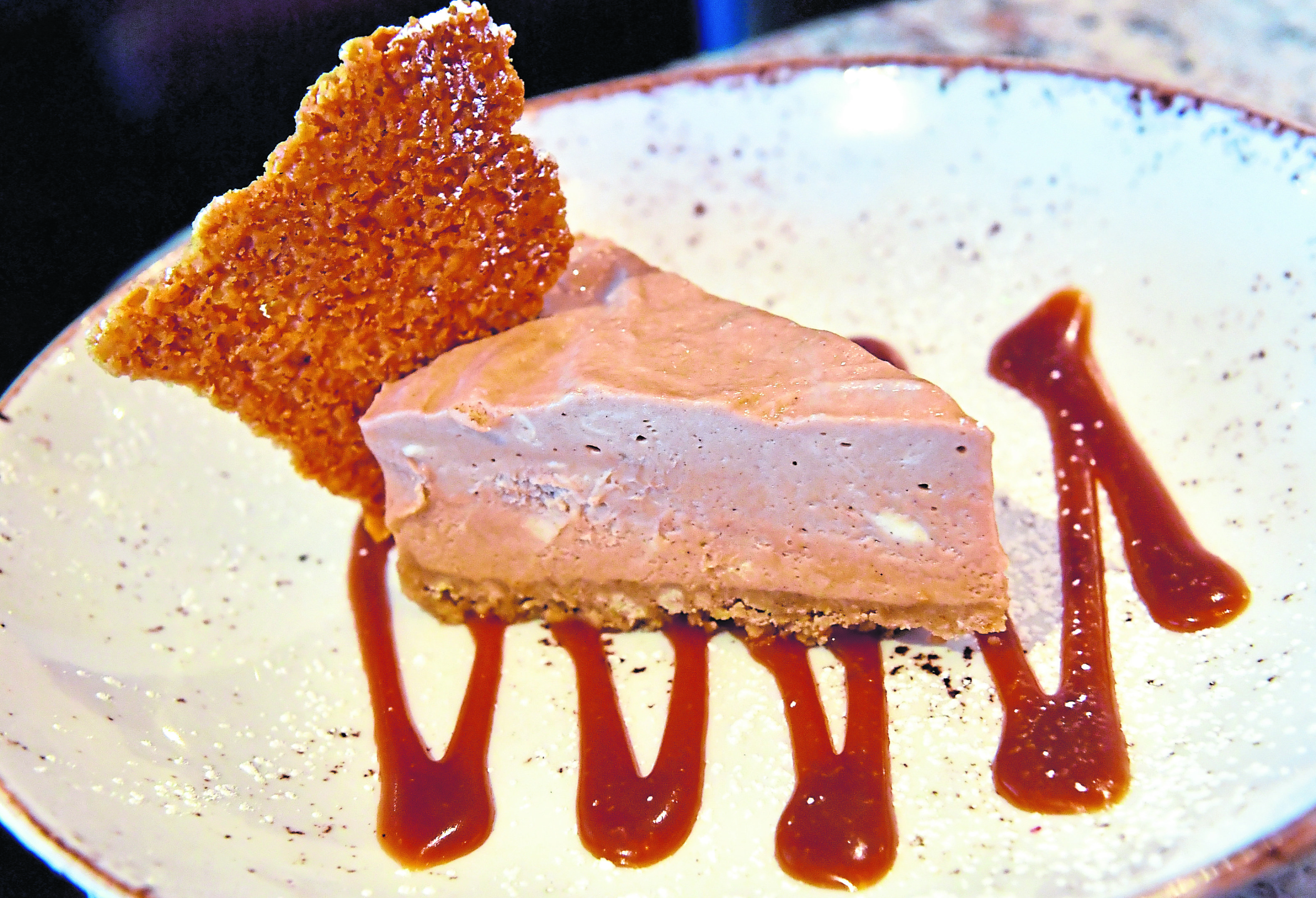 The churros – a very generous portion – were served with a teacup of hot chocolate dipping sauce, a nice touch, and, for review purposes, of course, I just had to sneak a taste. The hand-piped doughnut sticks were perfectly crisp on the outside and soft in the centre and sprinkled with sugar and cinnamon. So calorific, so good.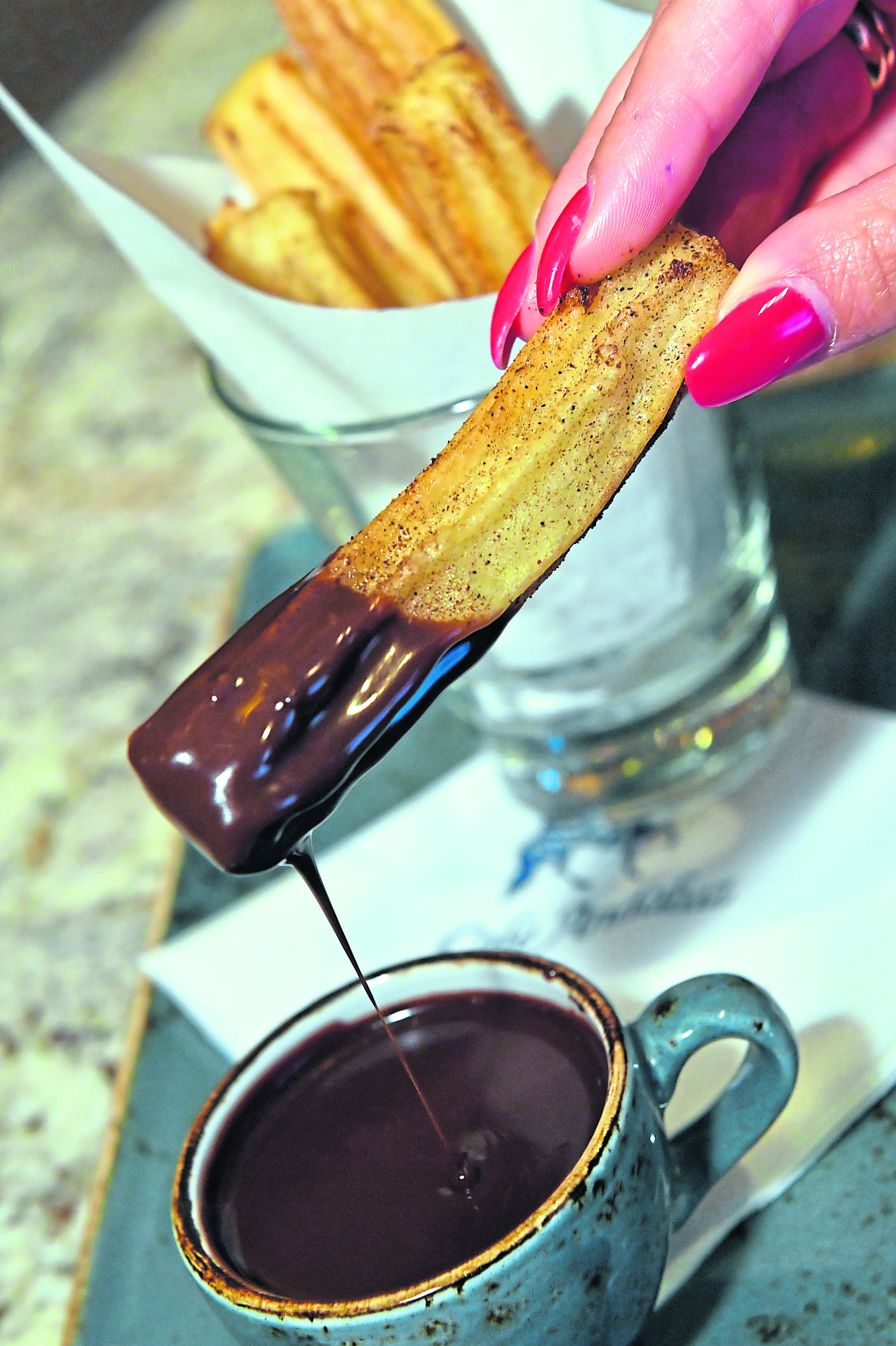 As we saw off the remains of our Sangria we could see the sun was still shining outside so a siesta in the garden became the plan for the rest of the day.
Service throughout was slick and professional and there appeared to be quite a few Spanish staff among the team on duty that afternoon. With such an extensive menu, we vowed to return to Café Andaluz and try some of the other tempting dishes on offer, such as their sharing plates of ham and cheeses or their paellas topped with meat or seafood. There is a real buzz in the restaurant and something to suit everyone's tastes – including a good kids menu – so it would be a great place to introduce Spanish delights to all the family.
CAFE ANDALUZ
5 BON ACCORD STREET, ABERDEEN
TEL 01224 581100
2 X SUNDAY MENU £35.90
1 PITCHER SANGRIA £13.95
GAMBAS AND VIERIAS
SERRANO SUPPLEMENT £4
TIP £5
TOTAL £58.85