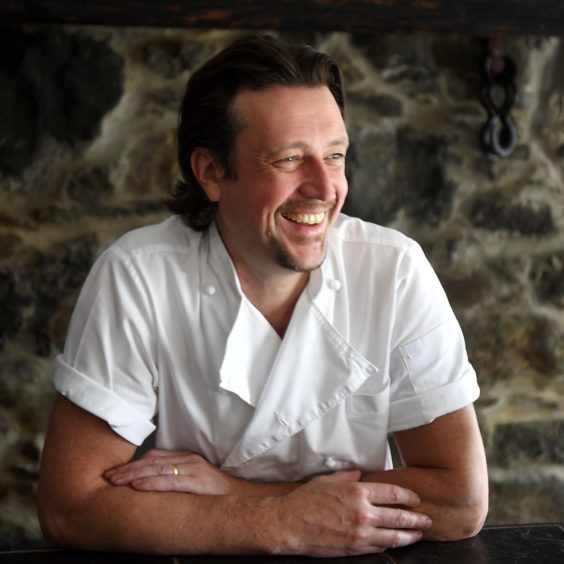 Ask any fisherman what he calls them and he'll most likely say "prawns", but on restaurant menus you'll often see them called langoustines.
South of the border you may see them advertised as Dublin Bay prawns.
Whatever you call them, West Coast prawns or langoustines, they are superb and can be surprisingly easy to cook.
For today's recipe, for example, all you need do is cook them for a few minutes in a pan of boiling water, cut them in half, slather in garlicky butter and pop under the grill for a few minutes more.
Don't bother with cutlery and forget being delicate. Use your fingers and enjoy this buttery, flavoursome seafood treat. Remember to suck every last bit of flavour from the shells – even the heads.
This is a perfect summer dish, and particularly nice when accompanied by a glass of crisp, white wine.
Today's sweet, lemon and ginger ice cream, is one of the most simple desserts you can make at home and, unusually for an ice cream, it doesn't require any specialist equipment or for you to be nursing it every few minutes until it sets in the freezer.
Made with just a few simple ingredients, it's so good I promise you, you won't want to buy store-bought ice cream again!
It includes Greek yoghurt – I've used a variety with only 5% fat. When shopping for this ingredient, make sure you read the label to find Greek yoghurt, not Greek-style yoghurt as that will result in a less tasty and more watery version.
As for the lemon curd? Well that's the taste of summer in a glass jar!
West Coast Prawns with Parsley and Garlic Butter
SERVES 4
1kg (about 18) live prawns/langoustines
100g unsalted butter
2 cloves garlic, peeled and minced
1 large bunch curled parsley, finely chopped
Squeeze of lemon juice
Salt and pepper
Small dash Pernod (optional)
Bring a large pan of heavily salted water to a rolling boil. Drop in the prawns and cook for 3-4 minutes.
Place the pot under a cold running tap to cool. Drain the prawns, then one by one place belly down on a chopping board and split lengthways with a sharp knife.
Add all the other ingredients into a pan and gently begin to melt the butter.
Heat the grill on highest setting.
Place the split prawns on to a baking sheet lined with foil. Cover with the melted garlic butter and place under the hot grill for 3-4 minutes until sizzling.
Serve straight away with lemon halves, and plenty of napkins!
Lemon and Ginger Ice Cream (Egg Free) Plus Fresh Lemon Curd
SERVES 4
175ml full fat Greek yoghurt
150ml double cream
50ml milk
125g castor sugar 1 lemon, juice and zest 3-4 knobs of stem ginger in syrup, finely chopped
Simply whisk all of the ingredients, except the stem ginger, in a large bowl until thickened to a thick yogurt consistency.
Fold in the ginger, along with one spoonful of the ginger syrup.
Pour this into a plastic container and freeze, ideally overnight.
For an extra bit of indulgence, serve with a little lemon curd (see recipe).
Lemon Curd
2 lemons, juice and zest
100g castor sugar
50g butter
2 eggs, beaten
Put the lemon zest, juice, sugar and butter in a heatproof bowl over a pan of simmering water. Stir occasionally until the butter has melted. Then, using a small whisk or fork, stir in the beaten egg.
Keep gently whisking the mixture over the heat for around 10 mins until thickened like custard.
Pour the cooked curd through a sieve into a clean jug to remove the zest, then pour into sterilised jars.
This will keep in the fridge for up to two weeks.
Loch Bay Restaurant, 1 Macleods Terrace, Stein, Isle of Skye. Tel: 01470 592235 or visit www.lochbay-restaurant.co.uk.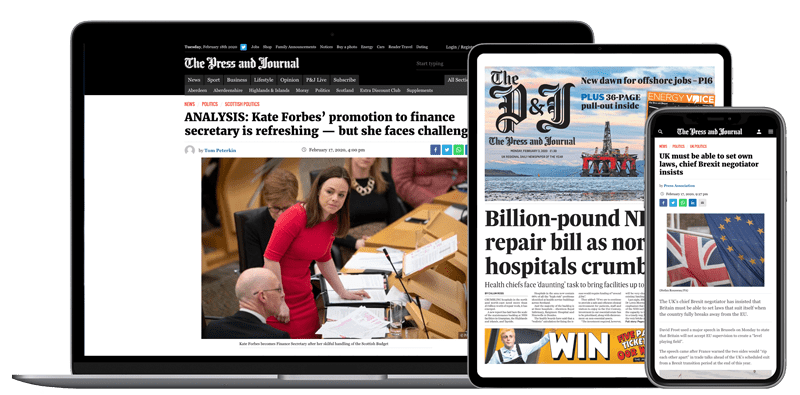 Help support quality local journalism … become a digital subscriber to The Press and Journal
For as little as £5.99 a month you can access all of our content, including Premium articles.
Subscribe