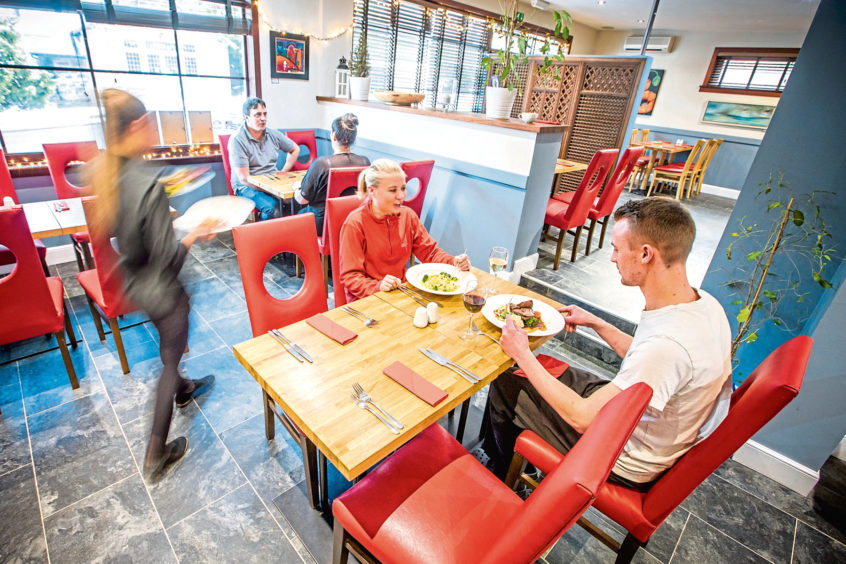 The last time I was in the village of Strathpeffer it was with a friend from Austria.
We were there to visit the historic spa pump room visitor centre and the Highland Museum of Childhood, housed in the old railway station.
On the outskirts of the village sits Castle Leod, widely thought to be the inspiration behind Castle Leoch, home of Clan Mackenzie in the cult TV series Outlander.
Not surprisingly the village was awash with tourists and I overhead some say something I've often thought myself.
Which is that it looks more like an Austrian or German mountain village than a traditional Highland one.
That's because it's full of grand homes and hotels, built to accommodate the thousands of visitors who flocked here more than 200 years ago after word spread of its "miracle" spa waters.
Despite it being a raw January day, there were visitors around, some of whom I believe where doing a recce ahead of the challenging Strathpuffer 24-hour mountain bike endurance event due to take place later that week.
The cosy glow shining out of the windows of the RedPoppy Restaurant made it look inviting, and we were glad to step out of the cold and into the warmth of the building, which sits across the road from the historic pavilion.
We were warmly welcomed, shown to a window table and attended to by two waitresses who took turns to serve us and engage in friendly conversation that made us feel like regulars.
As we sipped our soft drinks we studied the menu and our surroundings.
Intrigued by colourful paintings on display, I got up and had a closer look and was told they were by local artist Nicola MacDonell, which I thought was a nice touch.
Incidentally, we also liked the background music, a nice mix of tunes ranging from Prince to Cat Stevens.
As for the menu, there were old favourites such as beef stroganoff, macaroni and cheese, sandwiches and baked potatoes on offer.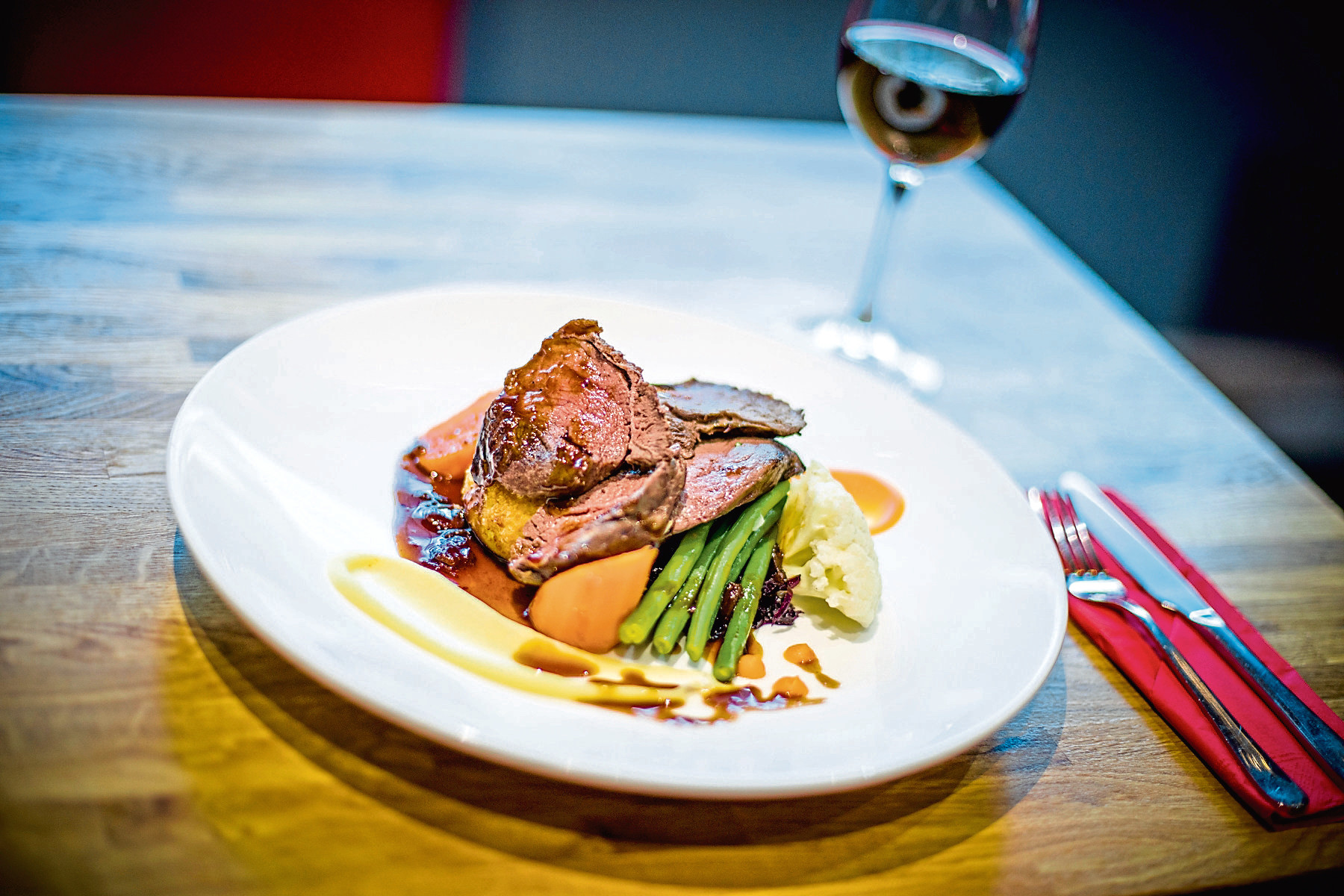 The two-course lunch at £12.50 per person looked a good deal – and who doesn't want their money to go further at this time of year?
My partner started with a hearty bowl of mushroom soup with home-made sun-dried tomato bread and butter.
Although he prefers a chunkier version, this smooth soup, packed with warming, earthy flavours, hit the spot perfectly.
Initially I thought there had been a mistake with my starter of beetroot and feta cheese risotto because it was such a big portion.
But no, this man-size portion was the starter.
Topped with a Parmesan crisp, the purple risotto had teeny chunks of beetroot and sweet red and yellow peppers dancing through it, while the feta cheese added a nice, salty tang.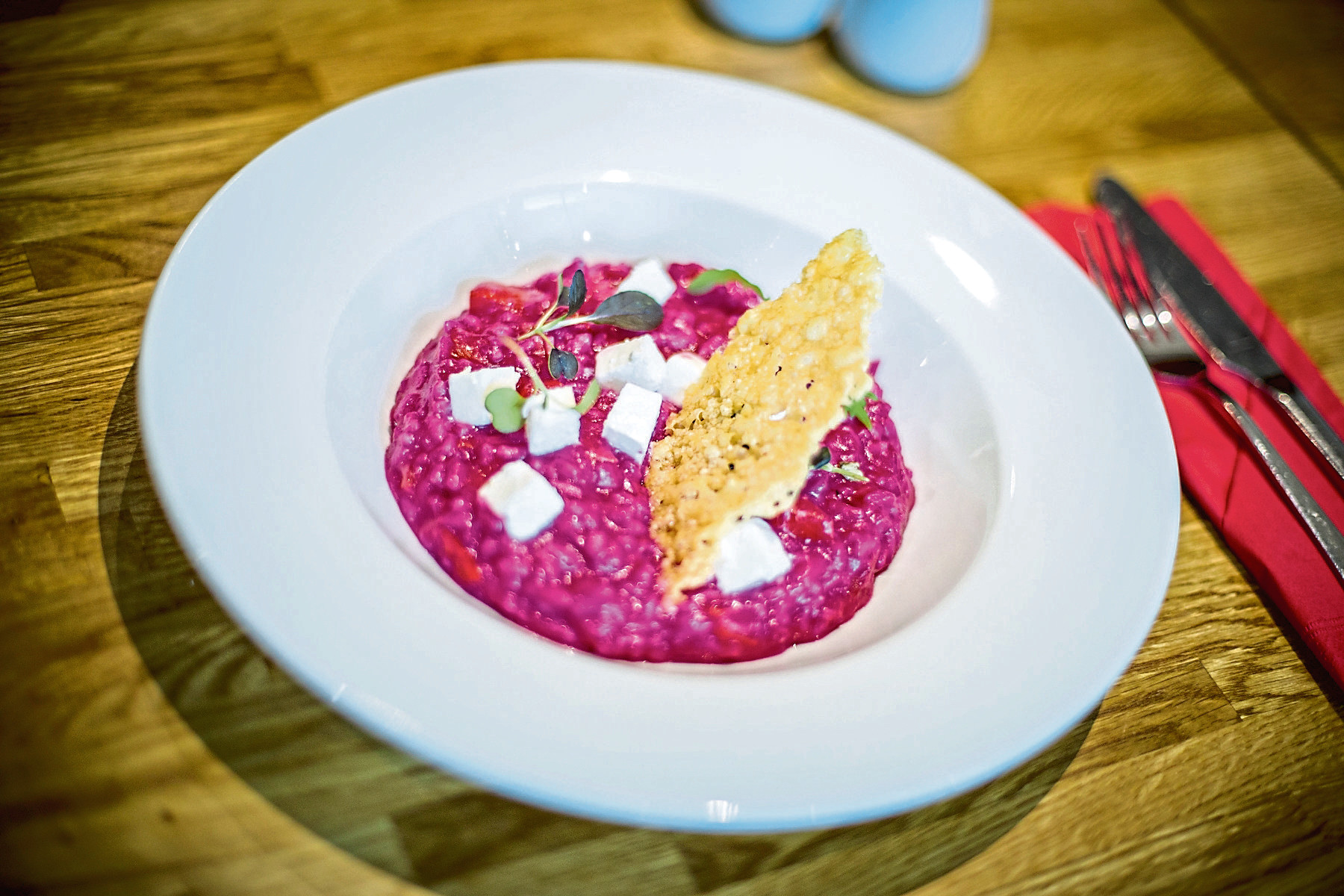 Surely the second course wouldn't be so generous I thought but, no, these were generous too.
For me it was tagliatelle with plenty of chunky chicken pieces and broccoli covered in a creamy, pesto sauce.
It was as good as any pasta dish I've had in Italian restaurants but I had to admit defeat half way through as there was just too much of it.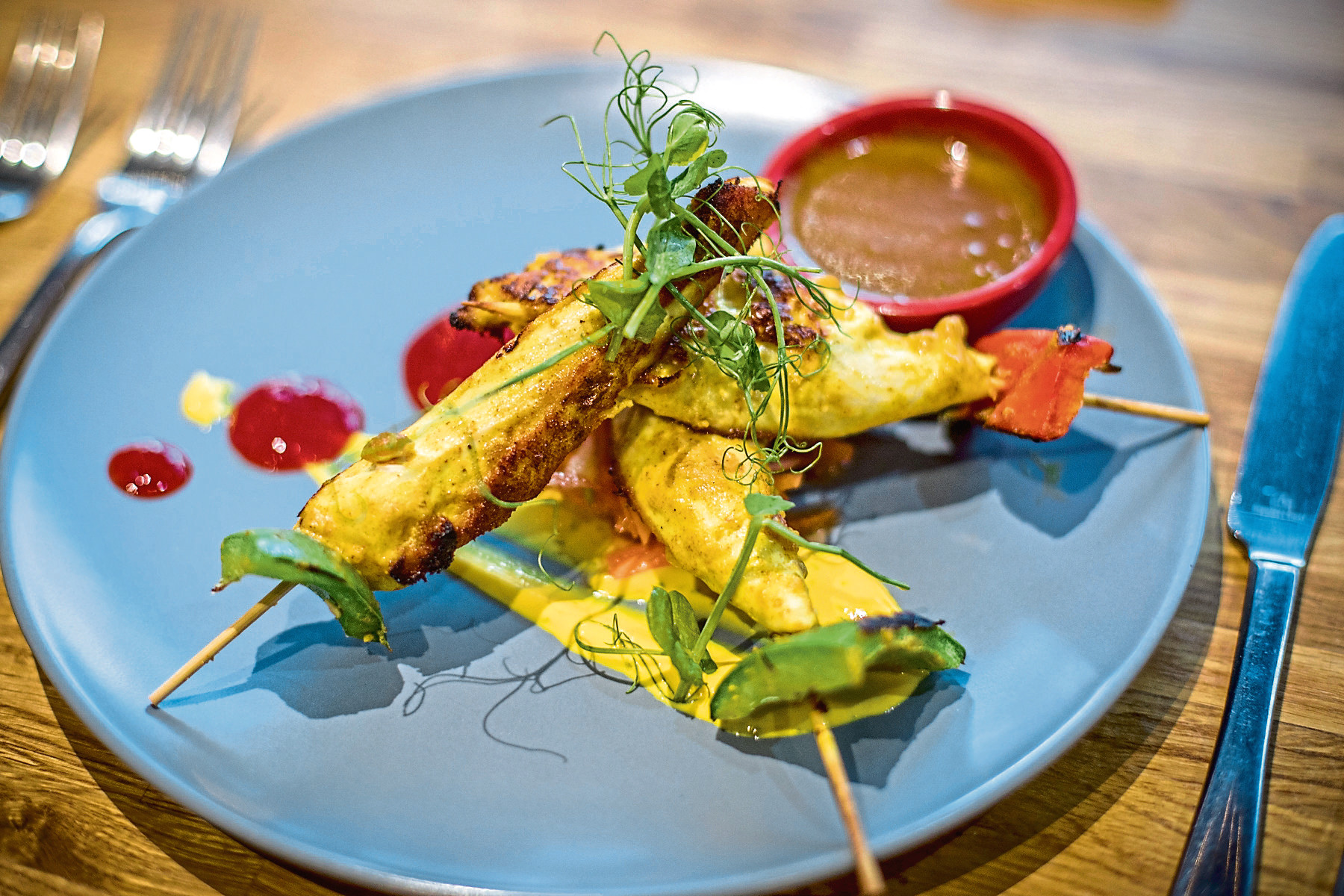 You'll see a pattern emerging here as it was the same story with my partner, although he managed to clear his plate.
Having ordered haddock goujons with chips, salad and coleslaw, he'd expected small bits of battered fish.
What he got looked like a big fish cut into four sections. Lovely crisp batter and fresh, chunky white fish inside.
Perfection.
This unexpected feast set us back less than £30, filled us to the gunnels and made us want to come back again.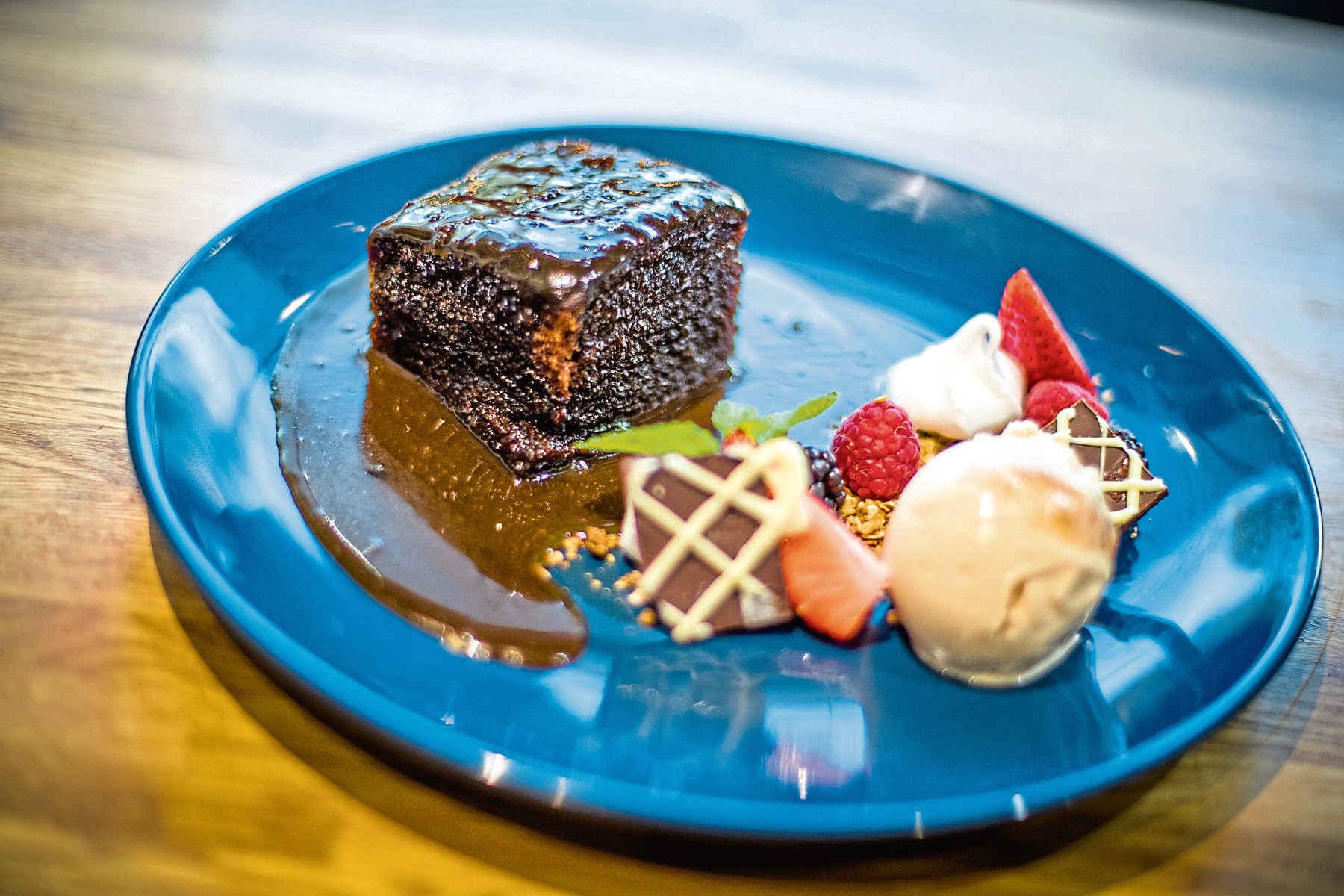 Who could ask for anything more on a winter's day?
RedPoppy Restaurant
a: Main Street, Strathpeffer, IV14 9DL
t: 01997 423332