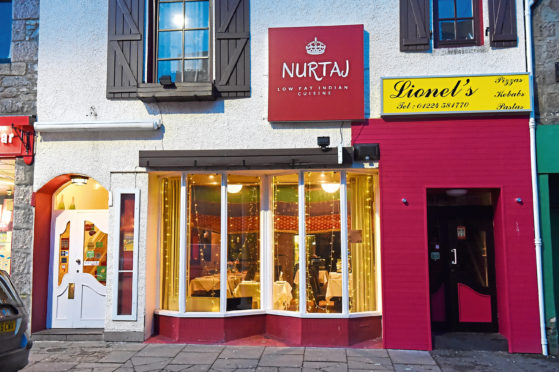 No sooner has Christmas passed and it is birthday month in our house. None of us has ever dared attempt Dry January or count the calories, as every week there are celebratory meals out, copious amounts of birthday cake and of course a cheeky fizz!
This year my birthday landed on a Sunday, and an Indian meal out was suggested.
Our family love curries but we mostly order carry-outs, so it was a welcome change to visit a restaurant. Nurtaj, a fairly new curry house on the block, had been recommend by a friend, so we piled in there.
Opening up where French restaurant Montmartre used to be, Nurtaj is centrally located on Justice Mill Lane and prides itself on offering low-fat Indian cuisine.
The front bay window is adorned with fairy lights and there is a real homely atmosphere as you step inside. Crispy white linen bedecks the tables and a large Bengal tapestry hangs from the ceiling.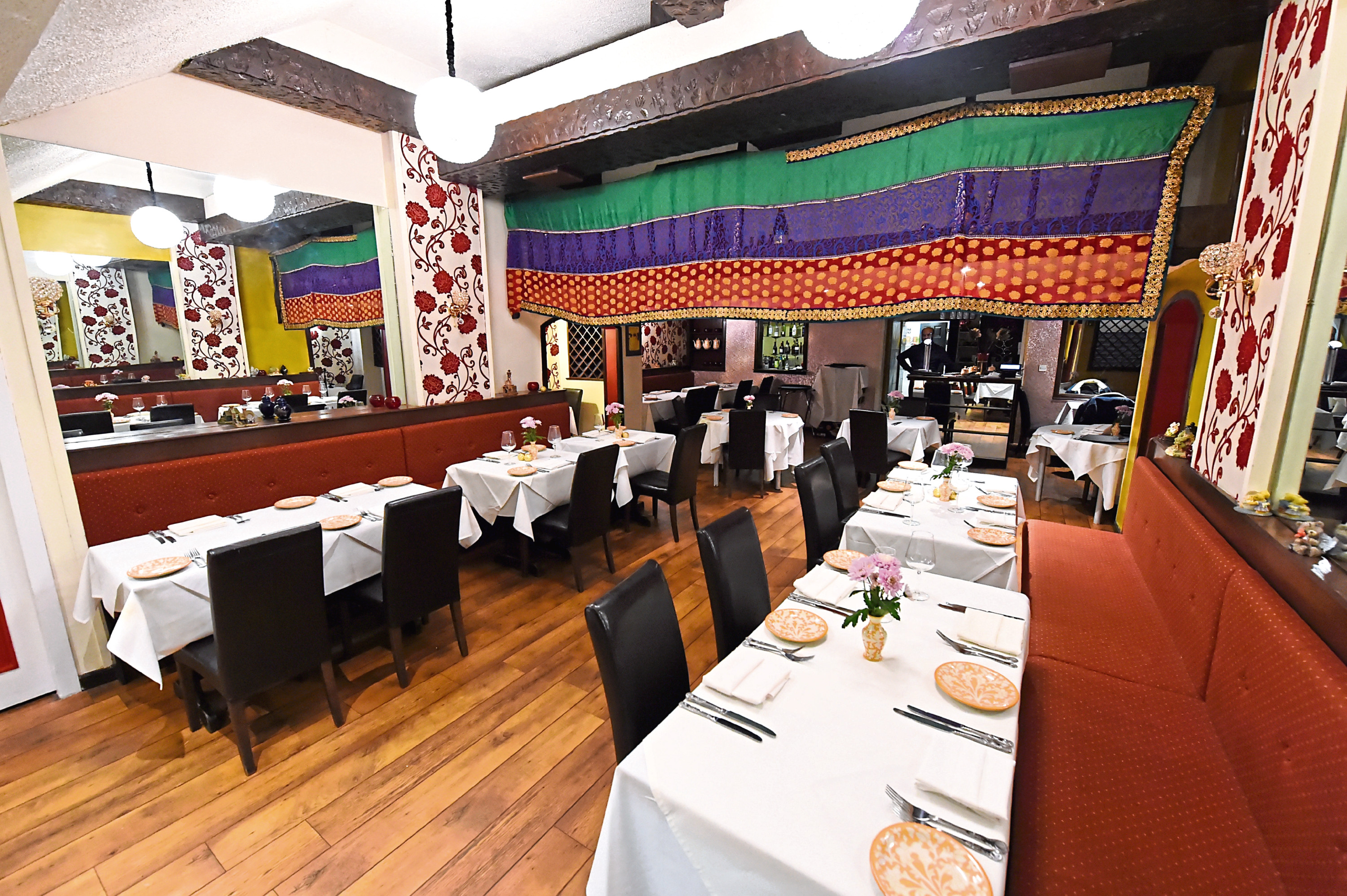 The decor is a bit of an eclectic mix of ornate patterned wallpaper and bright painted woodwork. There are also two cosy alcoves that would be lovely for a romantic dinner, tucked away from the hustle and bustle of the main restaurant.
There is obvious building work still going on as the journey upstairs to the toilet takes you past half-finished walls, but presumably this is a short-term measure.
We were warmly welcomed to our table and enjoyed poppadoms and delicious homemade chutneys while we perused the menu.
Starters were listed under "wonderful beginnings" followed by a vast amount of main course sections including "Nurtaj chef's innovation", "rural and village style wood fire cooking" and "Victorian classical era". They also have an excellent vegan and vegetarian section.
For starters we shared a mixed pakora and a chicken tikka. The starters were all fresh, light and tasty. Cauliflower pakora – a new one for me – was delicious, and something I would order again.
For mains, curry favourites – a very vibrant pink chicken tikka masala, and creamy butter murgi (chicken tikka from the tandoori oven immersed in a spiced, buttery sauce), were given the thumbs up.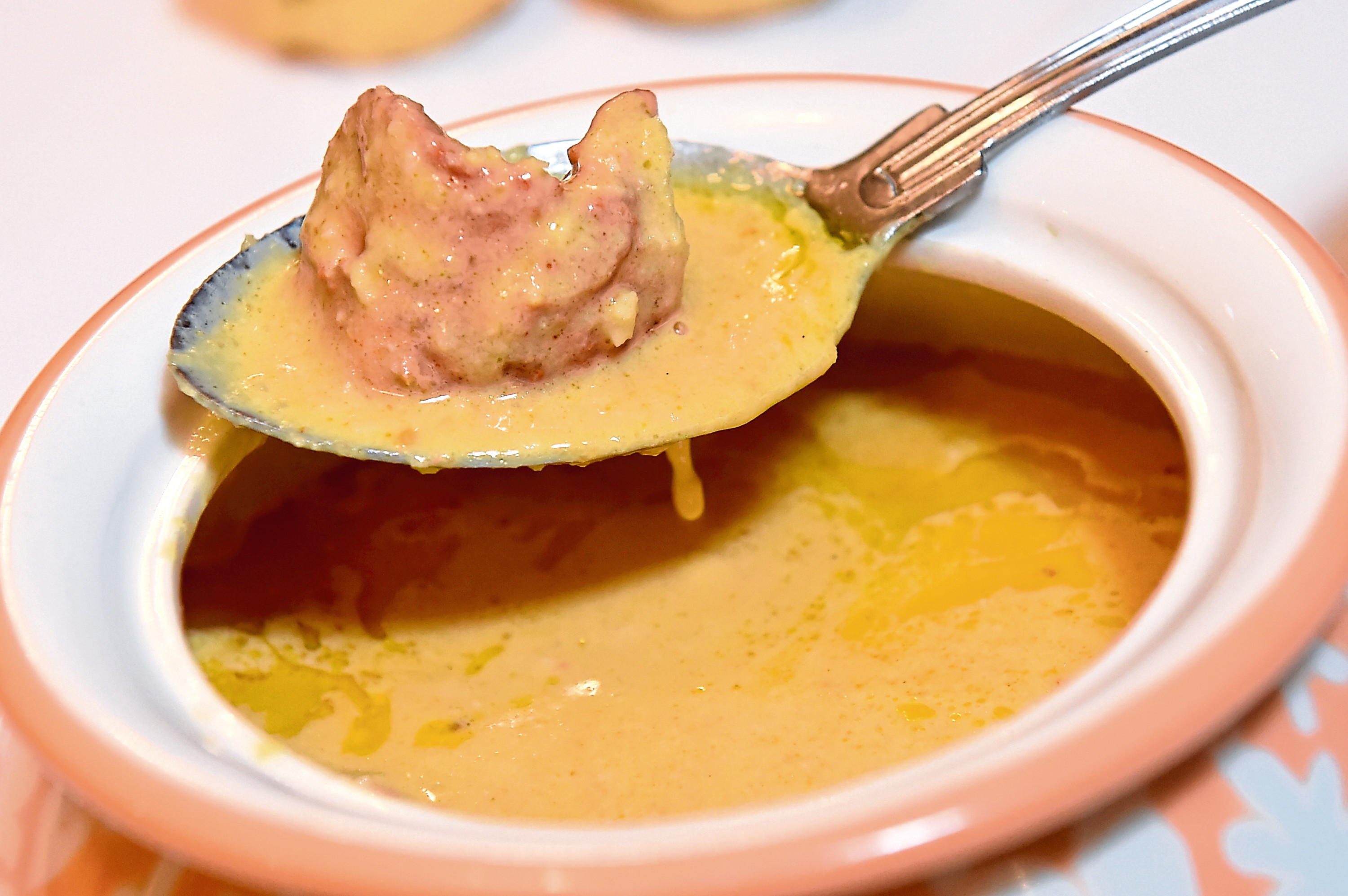 Mum felt her tikka masala, described on the menu as mild, was just too mild as she couldn't detect any trace of spice. However our daughter, who had ordered extra chillies for her butter murgi, felt the spice level was just perfect.
I chose the mango murgh; a generous portion of chicken enveloped in a thick authentic curry sauce. The dish was superb and wasn't too sweet or creamy as can often be the case.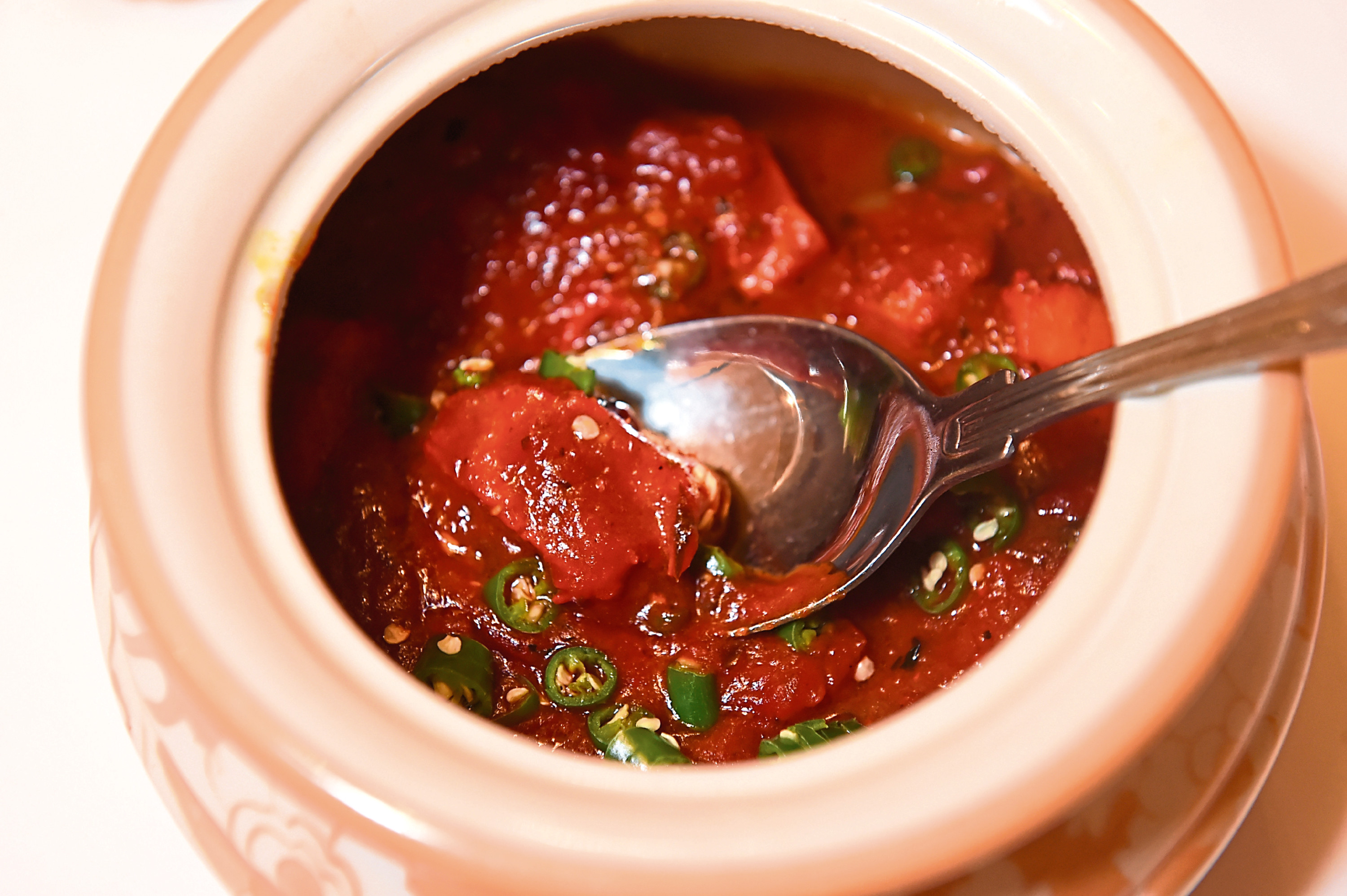 My husband chose the east Bengali chilli masala, described on the menu as a strong, hot dish with onions, capsicum, fresh tomatoes and coriander, mixed with their very own brand of spices and her herbs.
Our waiter explained that the chillies are roasted before they are cooked and they certainly did have quite a kick. My husband described it as one of the best curries he had ever tasted. He detected so many different combinations of spices and flavours dancing on his tongue, despite his lips tingling with the heat from the chillies.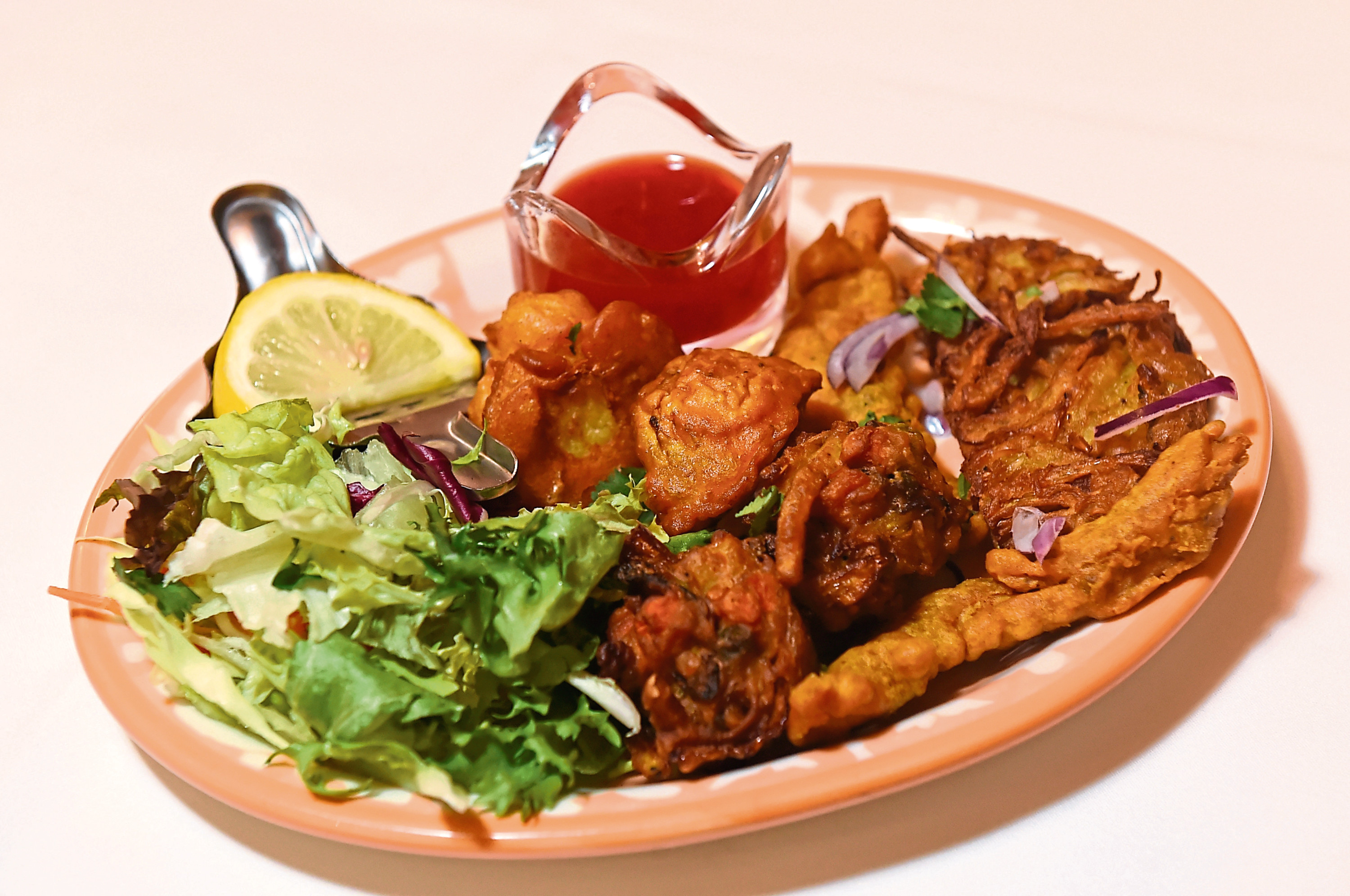 Our sides were also superb. A lovely alternative to basmati or pilau rice was the lemon and cashew rice and the mushroom rice. We also devoured two peshwari naan breads drizzled with sweet honey – calories don't count on your birthday!
A special mention must go the gorgeous serving dishes that each curry was presented on instead of the more traditional silver metal bowls. The china dishes, almost like mini casseroles, were decorated with an ornate orange design and fitted lids.
With full stomachs we relaxed while the tables was cleared. To my absolute horror the mellow background music changed to a rendition of Altered Images' hit Happy Birthday, and fellow diners joined in a wee singsong for the arrival of a birthday cake. And it must have been a birthday mash-up as the birthday music continued with Stevie Wonder's Happy Birthday as we were getting ready to leave.
After our meal, we weren't offered any hand wipes or fresh fruit, which a lot of other establishments now provide, but that's a minor point. The relaxed cosy atmosphere and delicious food would definitely entice us back again.
58-60 Justice Mill Lane, Aberdeen AB11 6EP
t: 01224 379994