Certain smells trigger special memories.
The smell of freshly-cut grass can transport you back to summers of your childhood; the aroma of freshly-baked bread might remind you of your granny's house, while the delicious smell of fish and chips being cooked always makes you feel hungry – even if you've already eaten!
There's nothing like tucking into freshly-cooked battered fish – I particularly like hake and pollock which I think is just as good as cod or haddock.
My beer batter recipe is simple to make, and it doesn't matter whether you use it to cook the fish in dripping, vegetable oil or sunflower oil.
What's important is that you heat the oil to a temperature of 185 degrees then cook the fish for a few minutes until the batter is crisp.
Once cooked, pop the fish into a warm oven until you have everything ready, but make sure the oven isn't too hot or the fish will continue to cook.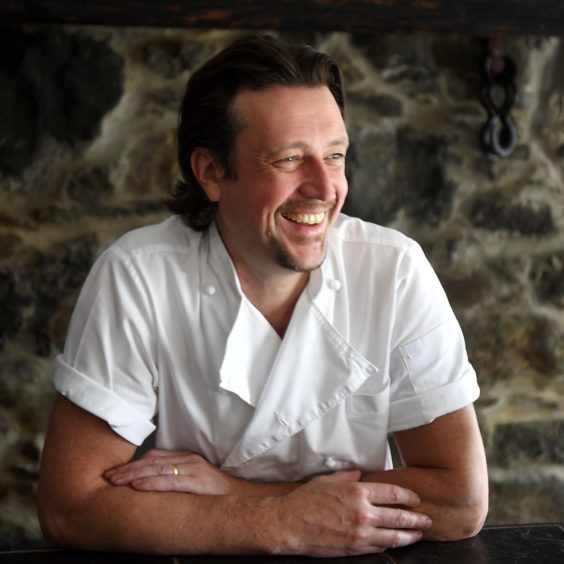 I'll leave it up to you to decide whether you want to eat your battered fish with homemade chips or oven chips. Either way, what's essential is serving the fish with homemade tartare sauce – once you've tried this you'll never go back to shop-bought again!
This is a classic sauce that is easy to make and can be customised to suit your own tastebuds.
Once made, the sauce will stay fresh in the fridge for around a week.
Visit www.lochbay-restaurant.co.uk
Beer battered fish
INGREDIENTS
Serves 4
Dripping or oil, for frying
400g plain flour, put in the freezer for 15 minutes before using
3tsp baking powder
½tsp salt
500-550ml cold beer/craft ale/lager of choice
4 pieces of sustainable white fish (hake or pollock for example)
DIRECTIONS
Heat the fat in a deep-fat fryer or chip pan to 185°C.
Whisk the baking powder into the chilled flour, along with half a tsp of salt.
Then, quickly whisk in the cold beer until you have a thick paste. This needs to be done just before you cook the fish.
Position the bowl next to the fryer or pan.
Have a plate lined with kitchen paper ready.
Dip your fish into the batter and then carefully lower it into the hot fat, and agitate the frying basket to prevent the fish sticking to it. This will also give the batter a more interesting texture. Do this one or two pieces at a time: don't overcrowd the fryer.
Cook the fish for about four to six minutes, depending on size, keeping a watchful eye on it; it should be crisp and golden.
Lift out of the fat and drain on kitchen paper then serve immediately.
Homemade tartare sauce
INGREDIENTS
Serves 8-10
2 egg yolks (best quality eggs you can afford)
Generous pinch of salt flakes
1tsp mustard (English or Dijon)
250ml Scottish rapeseed oil (approximately)
2-3tbsp pickling liquor from cornichons, to taste
1 heaped tbsp salted capers, rinsed and chopped
1 heaped tbsp cornichons, chopped
1 heaped tbsp chopped parsley
½tbsp chopped chives
DIRECTIONS
Mix the egg yolks, salt and mustard together in a food processor, or with electric beaters, or a whisk.
Once well combined, very gradually drip in the oil, beating all the while, until you have mayonnaise.
Do not be tempted to add it too fast, especially near the beginning, or it will curdle.
It will be very thick at the end, but don't worry, the pickling liquor will thin it down.
Stir in the pickling liquor, followed by the remaining ingredients.
Taste and see if it needs seasoning, or indeed any extra pickle juice.
Serve at room temperature.