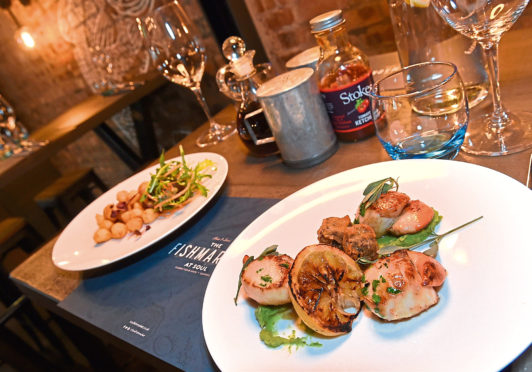 If you were to ask me to eat one food group for the rest of my life, it would have to be seafood.
I love it. It may have something to do with growing up in the biggest white fishing port in Europe, but it's been a firm favourite of mine even as a kid.
So when I heard PB Devco was opening up a new fish restaurant in Soul in Aberdeen, I had to try it out.
Tucked away in the back of the converted church, in an area which used to be an extension of the bar, it works quite well. The space has had a bit of a makeover but still has that wide-open feel.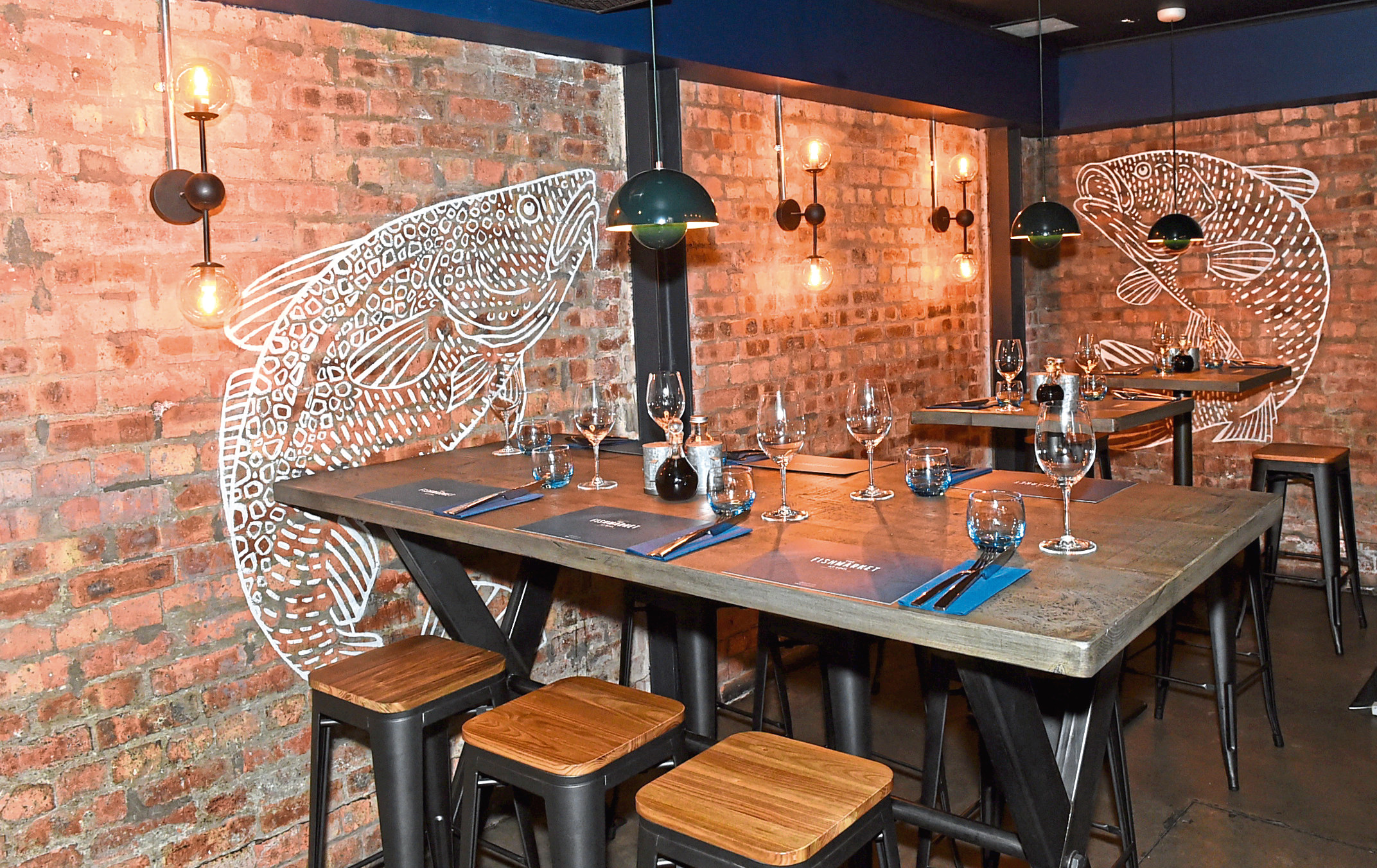 We walked through the familiar dark alleys and were immediately warmly greeted by staff.
Despite it being midweek, it was surprisingly busy and we were asked if we had made a reservation.
We hadn't but luckily they managed to squeeze us in as a table of two.
One drawback – on a freezing Aberdeen night – was being seated under the air con, which made it a tad chilly.
Opting for two starters and a sharing platter called "Old Torry", we thought we had a fair mix of seafood to look forward to.
The first time we dined here we noticed that the TV above the bar was playing what appeared to be a live stream from the kitchen – ensuring the chefs were kept on their toes.
This time we got a music news channel – a shame as we had enjoyed getting an insight into the kitchen and also getting forewarned when one of our party spotted our dishes being freshly plated up.
The menu is traditional British fish and chips but with lots of options for variations.
Main courses are a steal, starting from around £10 a pop – the last time I was in a chipper, I was paying not far off the same price for a piece of greasy fish.
Instead, we were given perfect crispy food – the chips especially were worthy of praise: crispy on the outside and wonderfully fluffy inside.
But first things first: starters.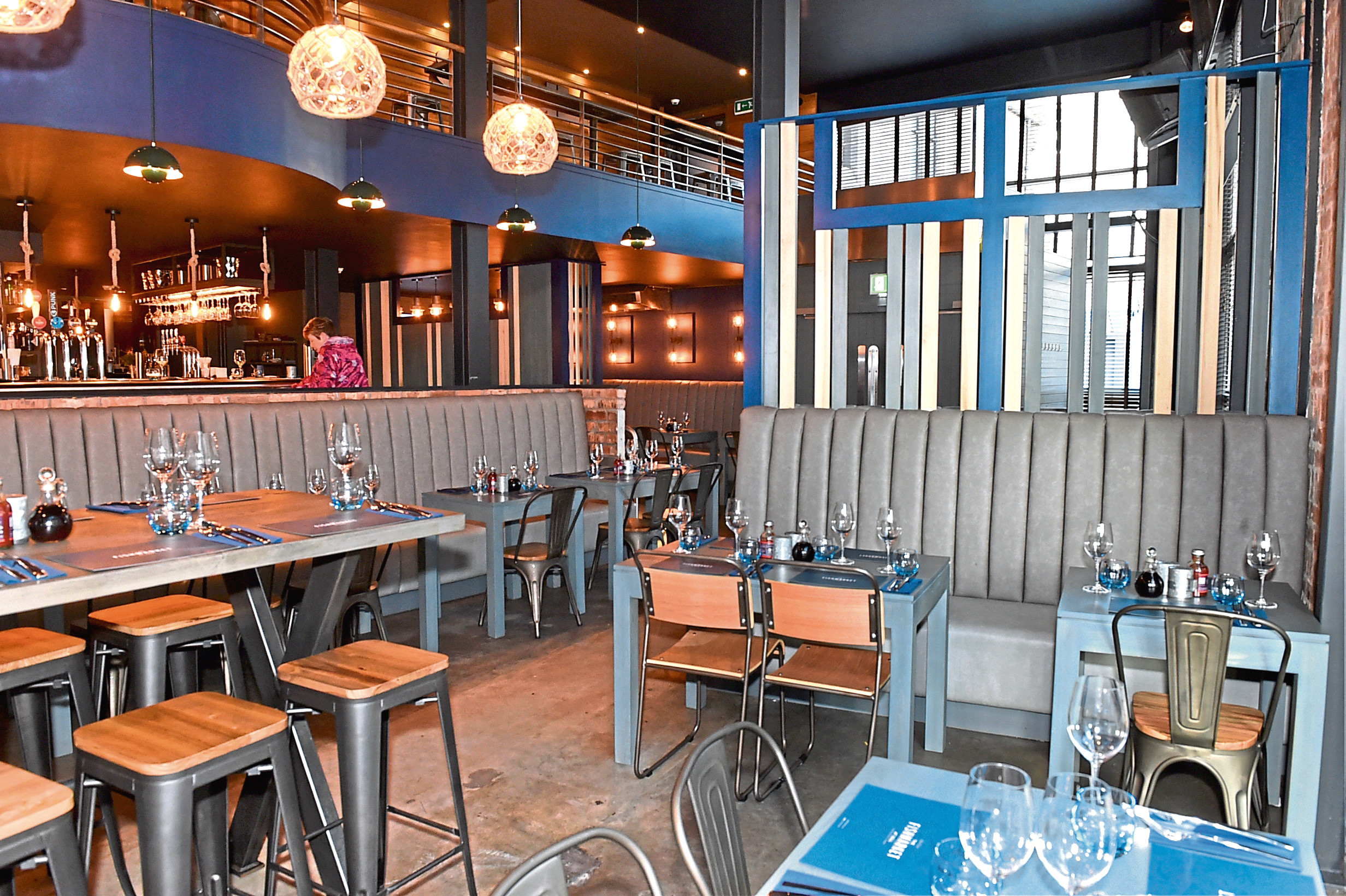 My partner opted for battered baby pickled onions with a spiced ketchup, whereas I chose scallops, haggis and mushy peas. A strange combination, my partner thought, but it worked quite well.
The scallops were cooked perfectly and were complemented by the mushy peas and small morsels of battered haggis.
The deep-fried pickled onions were nice enough, with a peppery smudge of accompanying ketchup and a pickled salad.
However, after opting for the fish platter, we were a bit disappointed by the appearance of yet more of the somewhat overpowering onions in the main course – a little warning from the waitress may have avoided such an overabundance of "picklyness", something that stuck around on the palate for an uncomfortable time afterward.
The mix of breaded and battered fish was well done – cooked to perfection, not greasy and not overdone, either.
The chips – which were the piece de resistance on our previous visit – were a bit of a letdown this time, due to the lack of a crispy exterior.
The basket arrived with three sauce pots containing gravy, curry sauce and tartare sauce.
As on our previous visit, the tartare was devoured with our morsels of fish and battered langoustine tails in a matter of minutes, but we weren't the biggest fans of the slightly runny gravy and curry sauce.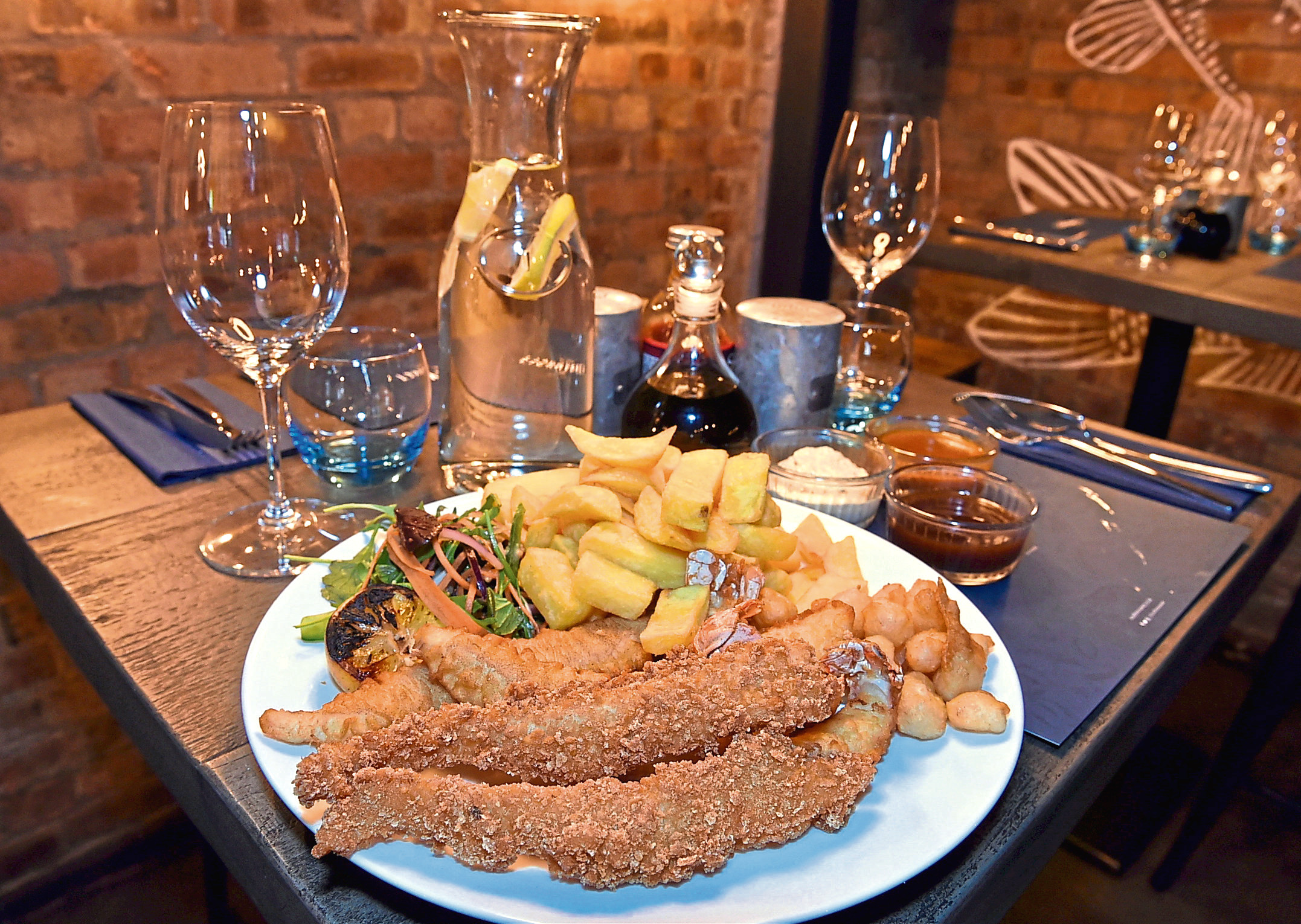 We also felt the service wasn't as attentive as it could have been. Despite asking for the air con to be turned down, it appeared to stay on for the duration of our meal.
Not only did this make for a chilly spot to be sitting in, our food also cooled unreasonably quickly – a real bugbear for my partner, who likes his food to be "fresh out the kitchen" hot.
We were also kept waiting for a long time after deciding on dessert, and when it eventually arrived, we were served apple pie with rather watery custard.
The price was reasonable enough, even with a couple of pints of lager and a few vino blancos to wash dinner down.
But the service was a damp squib in comparison to some of my other favourite haunts in Aberdeen, including other ventures run by owner Stuart Clarkson.
While it's still maybe finding its feet, it is a good addition to the city, I feel. However, perhaps in time it may develop a bit more ambition.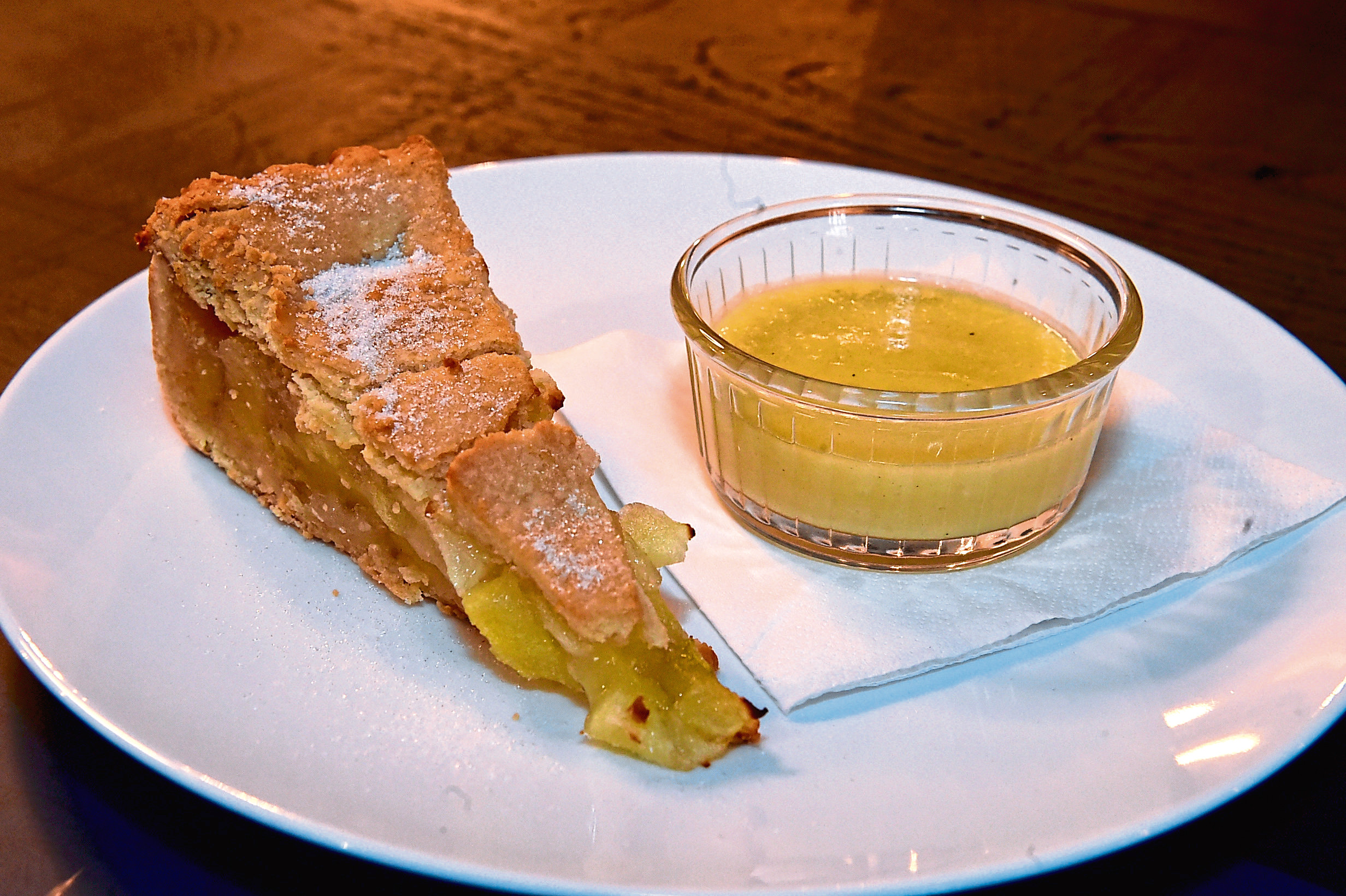 At the moment, most of the seafood options are breaded, battered or grilled versions of fish and chips; however, a tuna steak, monkfish curry or sea bass fillet would have gone down a treat.
The menu is broad, however, and even non-fish lovers can be well catered for with locally sourced meat and veggie dishes too.
For me, I am hoping that it will be third time's a charm for The Fishmarket at Soul.
The Fishmarket at Soul
333 Union Street, Aberdeen, AB11 6BS
t: 01224 211150
w: www.soulfishmarket.co.uk