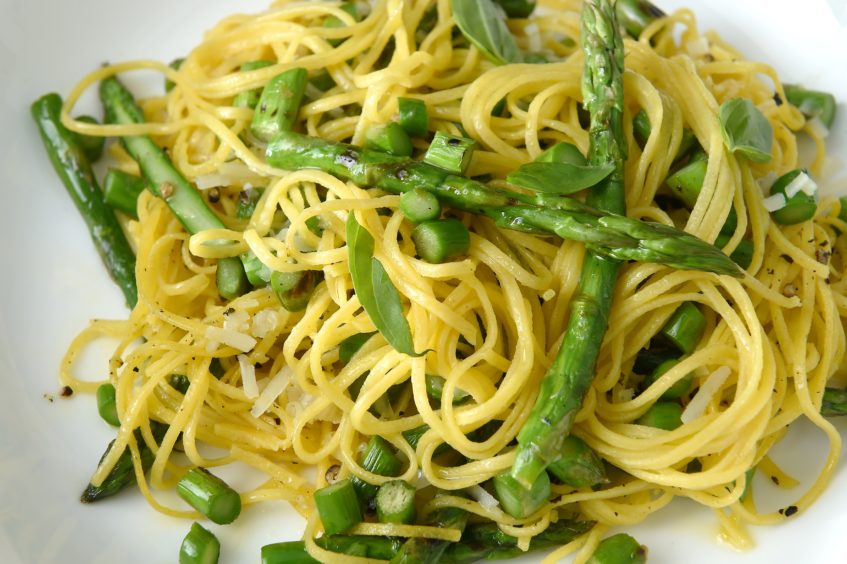 Fresh pasta is a cinch to make and tastes totally different to shop-bought pasta, even the pasta that's branded as being freshly made.
Once you've started making your own pasta, you may find it hard to go back to ready-made.
There's another good reason to make your own authentic-tasting Italian pasta as kneading dough for 10 minutes is a good way to de-stress.
Once you've mastered the basic technique, there's a whole world of different-shaped pasta waiting to be discovered.
A nice, simple lunch or supper dish is serving it with fresh, British asparagus (check the label to make sure it's from the UK) and instead of using Parmesan cheese, use mature Isle of Mull Cheddar.
Serve this and the family will be convinced you've got an Italian nona (granny) working in the kitchen.
Home-made pasta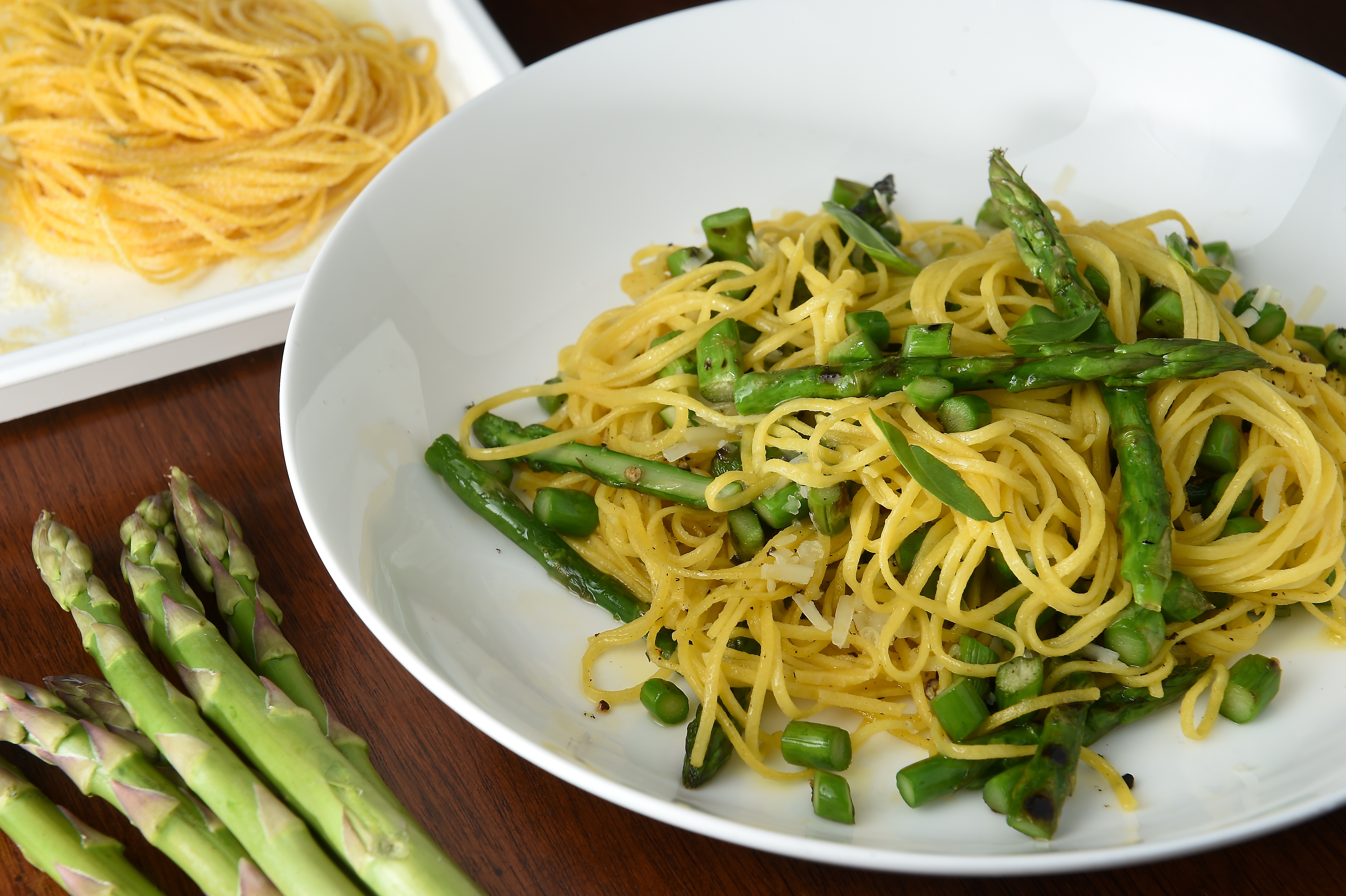 The ingredients
340g 00 flour
160g semolina flour (fine)
Large pinch of salt
3 large eggs and 2 or 3 egg yolks, at room temperature,
lightly beaten (buy the best quality and freshest eggs
you can find)
The method
Mix the flours and the salt and shape into a volcano on the work surface, or a wooden board.
Make a well in the middle, and pour in two thirds of the eggs.
Using your fingertips in a circular motion, gradually stir in the flour until you have a dough you can bring together in a ball, adding more egg if necessary.
Knead for about 10 minutes until it is smooth, and springs back when poked, wetting your hands with cold water if necessary.
Divide the dough in two and wrap in a damp cloth.
Allow to rest for about an hour in a cool place.
Roll out the first ball of dough on a lightly-floured surface until it is about 1cm thick and will go through the widest setting of your pasta machine comfortably.
Put it through each setting twice, then fold it back in on itself, and repeat the process, cutting it in half when it becomes too long to handle.
Store the other half under a damp cloth until you're ready to continue working on it.
When the pasta has a good sheen to it, and is thin enough for your liking – pappardelle and tagliatelle should be cut on the second-narrowest gauge, filled pastas such as ravioli on the narrowest – cut using a knife, or the cutter on your pasta machine.
Curl into portion-sized nests and leave on a floured surface, under a damp cloth, while you repeat with the rest of the dough.
Bring a large pan of well-salted water to the boil, add the pasta, in batches if necessary, cook for one and a half to two minutes, stirring occasionally to keep it moving.
Serve immediately.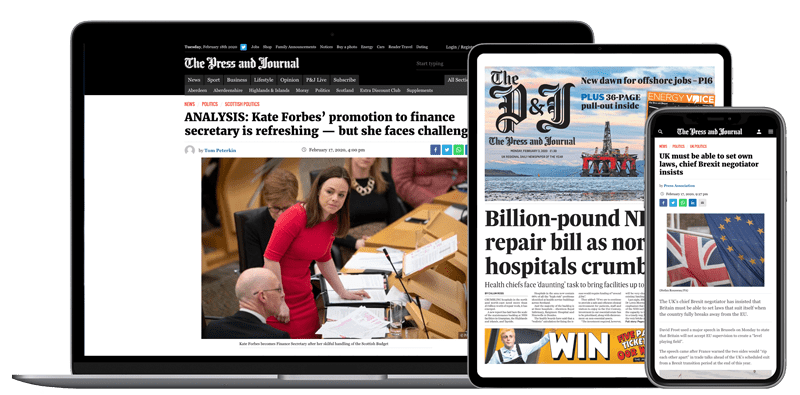 Help support quality local journalism … become a digital subscriber to The Press and Journal
For as little as £5.99 a month you can access all of our content, including Premium articles.
Subscribe