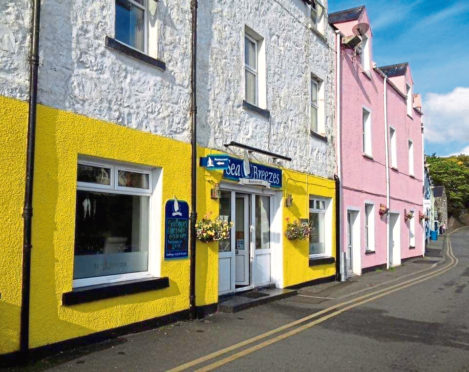 What better to do on a windswept night on Skye, as a storm lashes at Portree's quaint little harbour, than to sample some of the freshest seafood the Misty Isle has to offer?
Having spent most of the day getting battered by the island's temperamental micro-climate, trekking through mud and clambering across stones for a better view of some stunning scenery, we were in need of a good port in a storm.
And we found a real treasure in Sea Breezes.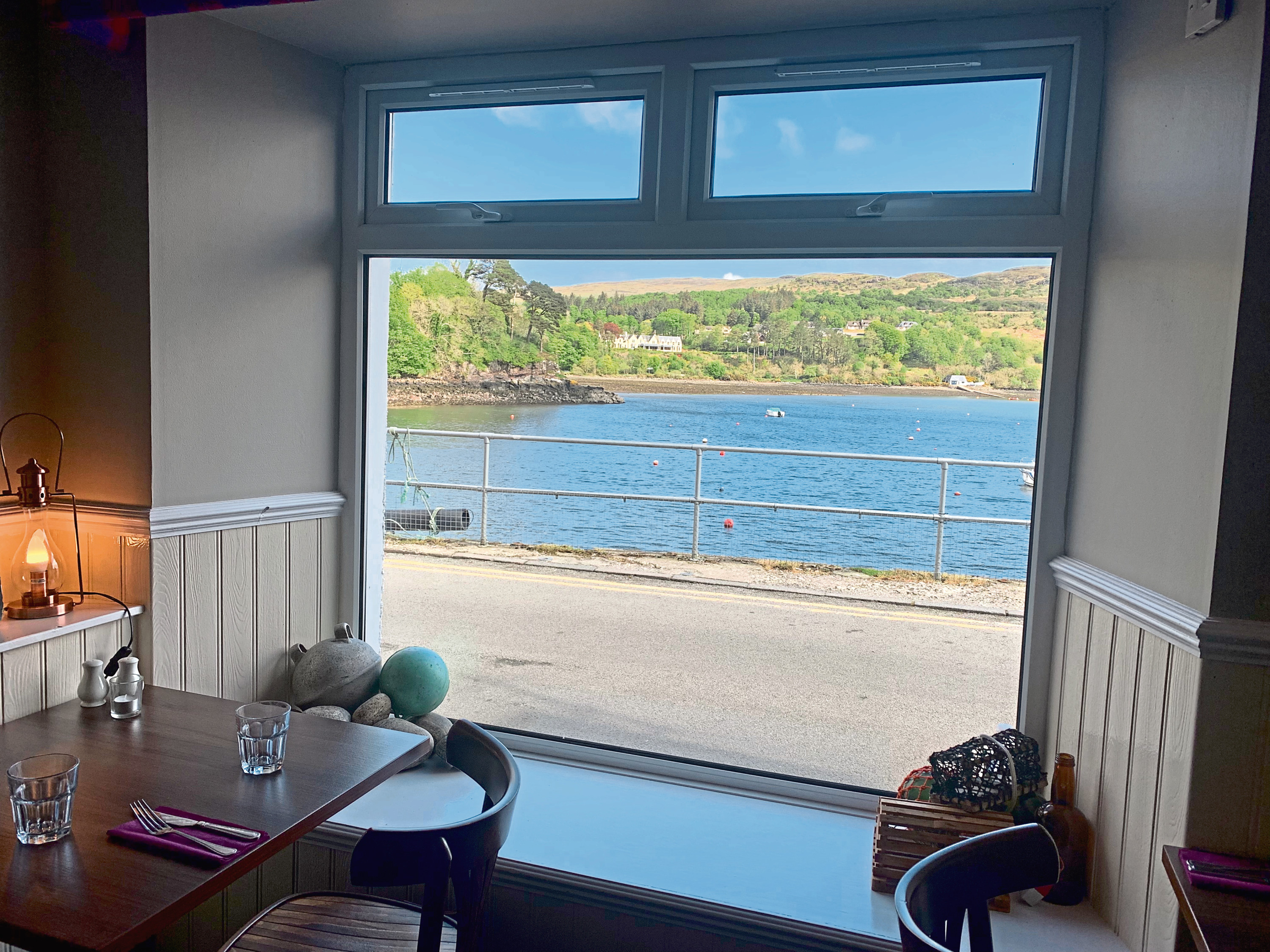 Nestled at the end of the quay, its lights beckoned us inside after a taxi driver had educated us on the rights and wrongs of the world from his perspective as a Skye native, born and bred.
With only a dozen or so covers in the tiny restaurant, we were lucky to get a table for two at the weekend.
Several large parties of foreign tourists ended up getting turned away – our enthusiastic smiles must have won over the maître d' because she quickly found us a table that had just been vacated.
Our host later told us it's best to book ahead, as the island can be very busy during peak tourist times – good advice, we mused, as we perused the reasonably priced wine list.
Settling into our corner table, we enjoyed the simple ambience; a few pictures of fishing boats adorned the walls but the rustic wooden tables and chairs evoked more of a country pub feel.
Fellow diners were clearly enjoying themselves, with the wine flowing all around and the delicious smell of fresh seafood sizzling through to the restaurant from the kitchen.
Being a Peterhead quine, I was in my element.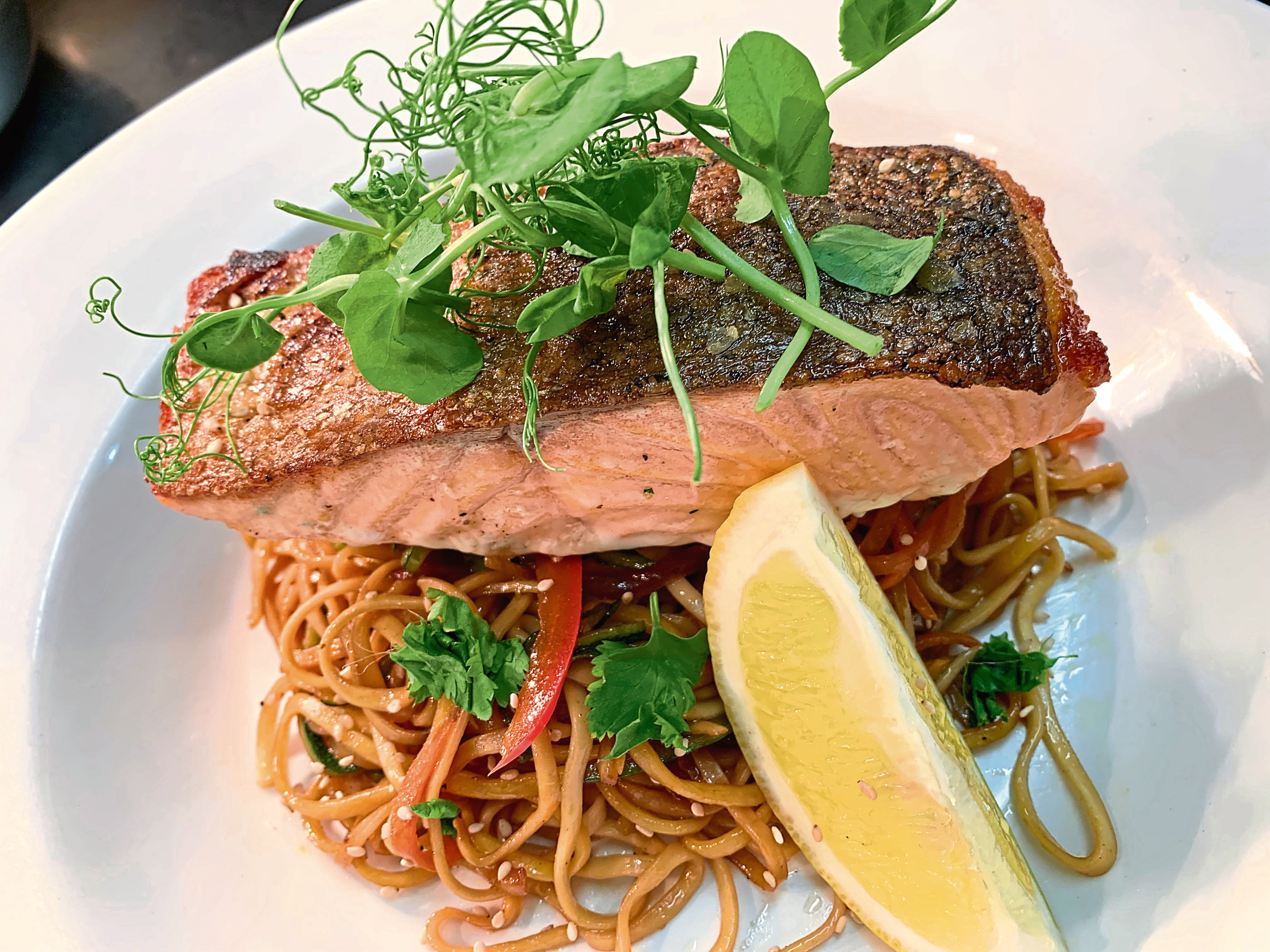 My partner, who had only tried fish fingers and tuna sandwiches before we met, was a little more apprehensive about the menu.
I knew instantly what I wanted from the small but very carefully put together selection.
Cullen skink is one of my childhood favourites that is still an indulgence whenever I see it on a menu.
Sea Breezes' version was a somewhat quirkier take than the normal milky offering – a smoked haddock and mussel tomato chowder.
It was delicious, with chunks of smoked fish cooked to tender perfection, and after a day spent on the hills it was the ideal way to warm the cockles.
My partner, not one who's ever too keen to have to dissect his food, opted just to stick to the bread for the starter.
He did partake in the wine that came recommended for us, an ice-cold white that paired with our dishes very well.
Our host, who was excellent, friendly and attentive, recommended the special of the day for my main: langoustines, caught that day and off-loaded mere yards from the restaurant's front door.
What came was a plate of some of the freshest seafood I have ever had the delight to be served.
A word of warning for the squeamish, though, they come fully intact and required a fair bit of work to get to the meat.
However, it was well worth the effort.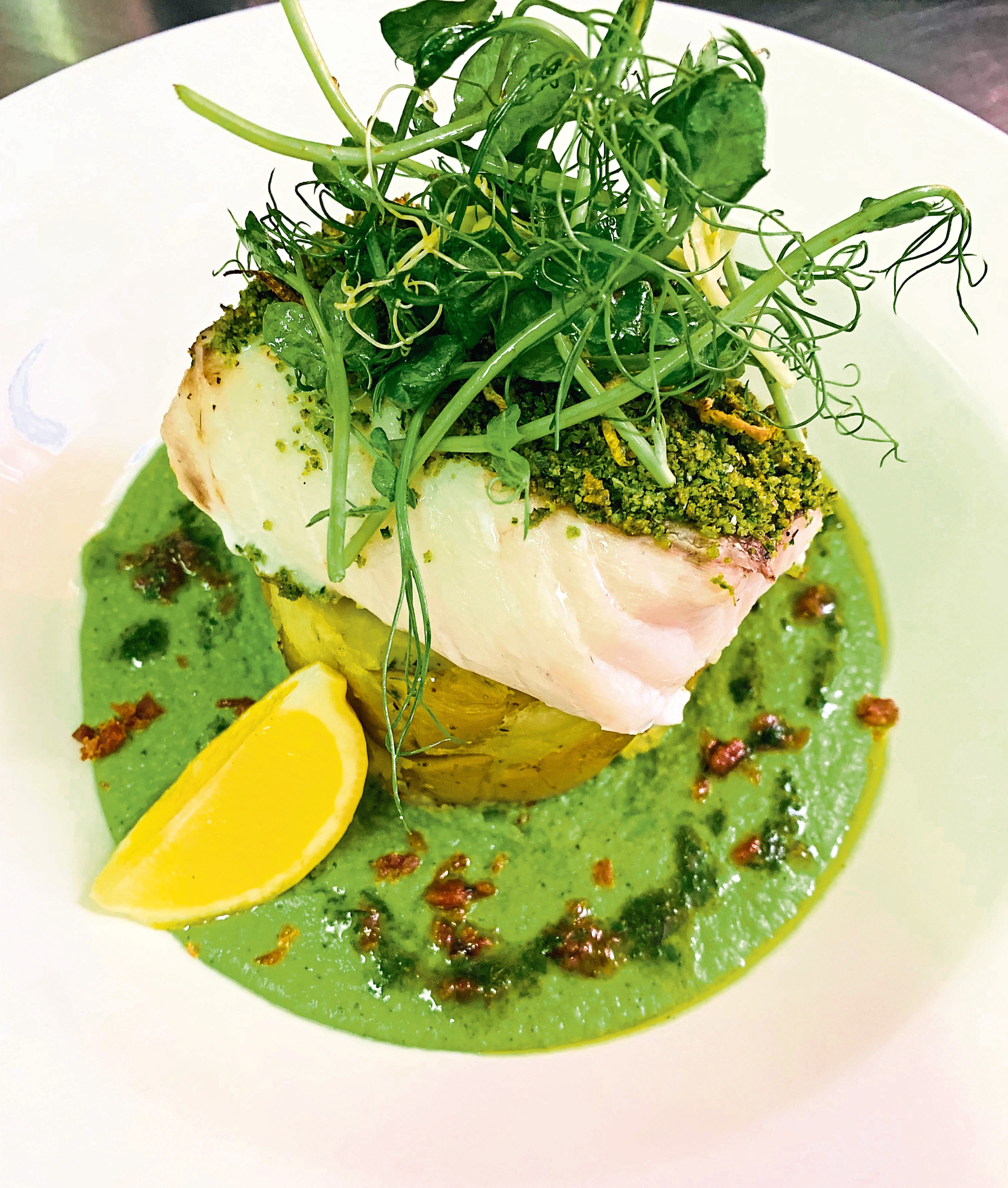 After being furnished with a pair of my own claws and aware that my dinner was giving the beady eye to my boyfriend, I set about enjoying some superb shellfish which had been delicately cooked in a garlic butter.
Meanwhile, Mr Fussy, sat opposite me, had finally made a choice he approved of, as he was served up a huge fillet of pink salmon atop an Asian-inspired bed of noodles and vegetables.
He said it was "excellent" and some of the "best fish" he had ever tasted.
Having spent most of his recent spell in Asia avoiding most of the local cuisine, it was high praise indeed.
And the size of the portions led us to be adequately sated as the waitress cleared our plates away.
Any hungry fishermen coming in for the dinner would be pleased.
But when in Skye… So I bravely volunteered to tackle the restaurant's whisky crème brulee.
It was delicious and a perfect end to a top-notch meal.
Being from Aberdeen, we were slightly apprehensive that the bill may be something of a leviathan.
Instead, we were pleasantly surprised with how fairly priced everything had been – another tick in the box for this island gem.
The waitress happily stood and spoke to us both at the end of our meal, delighted to get our positive feedback.
In return she even gave us directions and a few tips for making the most of our remaining time on Skye. I, for one, will be happy to take another trip to this wonderful place – and the island, too.
The restaurant
Sea Breezes
2 Marine Buildings, Quay Street, Portree, Skye IV51 9DE
t: 01478 612016
w: www.seabreezes-skye.co.uk
The bill
Cullen skink £9
Langoustines £24
Asian salmon £18
Bottle of pinot grigio £19.50
Creme brulee £7.50
Coffee £2.25
Total: £80.25