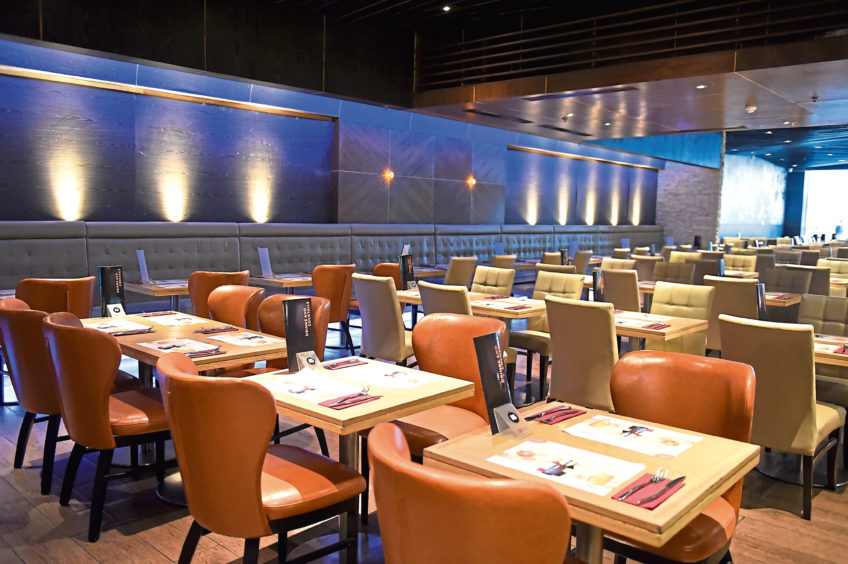 It was the penultimate night of the school summer holidays and we decided to take the kids out for one last hurrah.
A family favourite of ours has always been The Shack, on Union Street, so we agreed to rendezvous outside there after I had finished work at P&J HQ. You can imagine our horror when we discovered The Shack is no more. The children were very deflated so I had to come up with an alternative, and quick.
The great thing about a place like The Shack is not having to wait for food. What's even better about this type of buffet are those four glorious words: "All you can eat" – and for a set price, too.
So with that in mind, I suggested we give Cosmo, in Union Square, a try, and we trotted off down Market Street in the hope that it was open.
Not only was it open, it was mobbed. And in what is always a very good sign for an Asian-style restaurant – it was packed with Asian diners digging into the food.
I couldn't believe how busy it was for a Monday night, and we were relieved they managed to accommodate us.
Cosmo markets itself as a "Pan-Asian authentic world kitchen", meaning you can eat your way around Asia – for the princely sum of £15.99 per person (half price for children).
Traditionally, I have always treated buffets as a challenge in terms of how much I can eat. But having left establishments groaning in pain before, I decided to be a bit more sensible on this occasion.
We started off with a visit to the World of Asia section where such delights as chicken in black bean sauce, satay chicken and spring rolls were on offer. I tried the stir-fried broccoli and king prawns to kick off and was pleasantly surprised by the quality of the dish. The baby sweetcorn were crisp and fresh, the prawns fat and juicy and the water chestnuts wonderfully crunchy.
Another winner was the shredded duck, to which you could add cucumber, spring onions, pancakes and hoisin sauce. Absolutely delicious, and fun to put together.
My vegetarian wife was pleased with the variety on offer and enjoyed some miso soup and a tasty tofu dish with noodles.
On showing us to our table, the pleasant waitress had explained how Cosmo works, and I was surprised when she told us about the teppanyaki station where we could order dishes to be cooked on demand. I hadn't expected this, and was very impressed when I saw what could be ordered. My son and I love seafood so decided to order two dishes to share. First up was a lovely chunk of salmon, cooked before our very eyes, and served with our choice of teriyaki sauce. Next up we watched our scallops being prepared and went with garlic butter for the sauce.
It was a great experience watching this being done, and the food was of a good standard. It's not many establishments that will serve you up scallops as part of a set-price menu, at least not without a supplement. Chicken and steak are both available, too.
Cosmo also caters for those who prefer more traditional western dishes, serving roast dinners and pizzas, among others. My daughter loves pizza so tried a couple of slices, but this was the only part of our meal that didn't hit the heights.
Next up for me was some Indian cuisine. The tandoori chicken was delicious – full of flavour and quite succulent, despite sitting in a hot plate. I also thoroughly enjoyed the chicken tikka masala with its sweet and creamy sauce. The lamb and beef dishes offered even more choice, and there were plenty of naan breads, poppadoms and other accompaniments, too.
I had hit the wall and could do no more, but I certainly achieved my goal of value for money and enjoyed everything I had eaten.
Children have a second stomach just for dessert, though, and there was no way they were missing out on the chocolate fountain they had spied on arrival.
As my daughter stocked up on skewers and marshmallows, I took in the selection of dinky desserts: chocolate mousse, tiramisu, Eton Mess and much more.
The staff were friendly and efficient, the food freshly made and plentiful and the interiors nicely decorated, although the area we were in was very dark as some lighting was not working.
While it was with sadness we said farewell to The Shack, we've definitely found a worthy successor. Now that I have digested the enormous amount of food I ate, I can say with some certainty we will be back to Cosmo, and I might just invest in a pair of elasticated trousers in preparation.
The restaurant
Cosmo
Union Square, Guild St, Aberdeen AB11 5RG
t: 01224 588555
w: www.cosmo-restaurants.co.uk
The bill
Full buffet x 2 £31.98
Half buffet x 2 £16
Bottomless soft drink £3.30
Fresh orange juice £2.90
Total: £54.18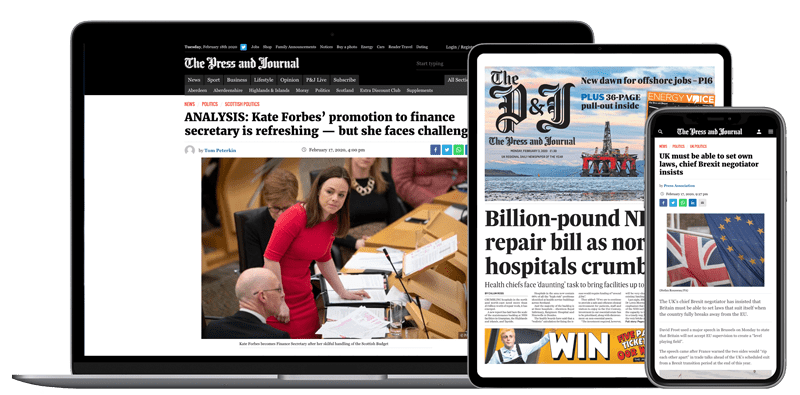 Help support quality local journalism … become a digital subscriber to The Press and Journal
For as little as £5.99 a month you can access all of our content, including Premium articles.
Subscribe