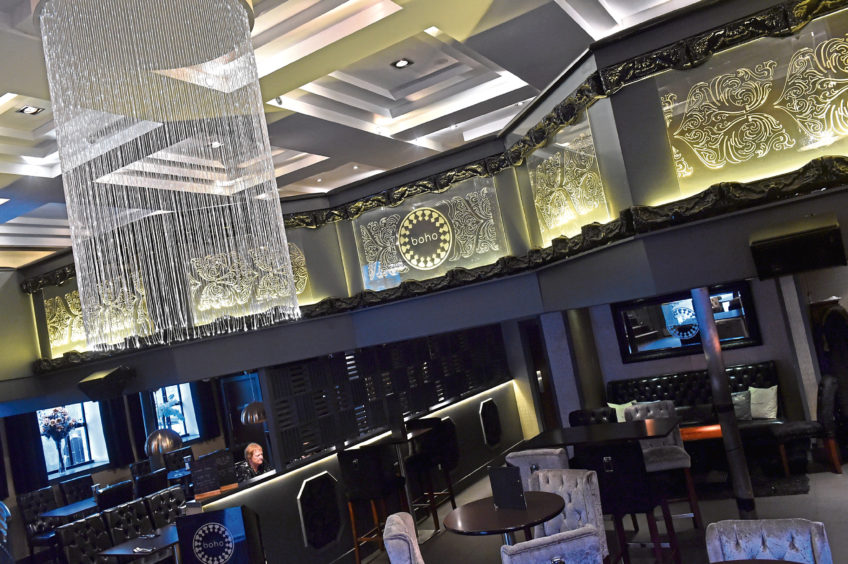 Looking for somewhere new to try in Aberdeen city centre recently, I remembered walking past Jack's Grill on Union Street and decided we should give it a whirl.
Housed in a building that has been many things to many people, Jack's took over from the Champagne bar Eclectic Fizz, which many moons ago was the popular Cafe Ici I remember from my student days.
Sitting within what is known as Boho Bar, Jack's Grill is a stylish eatery aiming to give guests a top-quality steak experience that won't break the bank.
Its website claims the restaurant is "on a mission to prove that independent restaurants still have a place on the high street". And that it is committed to local produce. Very commendable.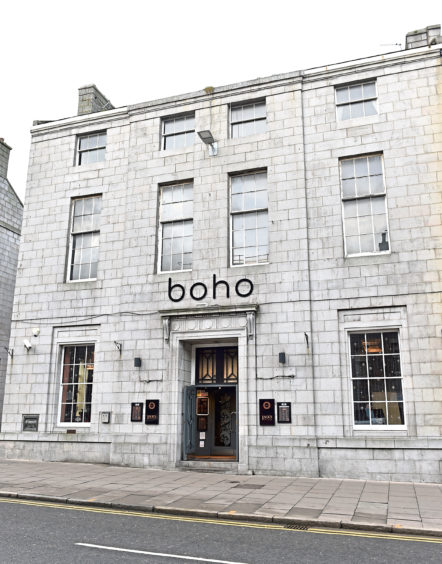 We arrived at 5pm on a Saturday night with our two children in tow. We were informed that they couldn't have minors on the premises after 6pm, but I said we were happy to have a quick meal and we were shown to our table.
The menu is varied and full of dishes I really like, so I knew I was going to enjoy myself. However, I thought it was strange that the kids' menu didn't offer any steak or burgers, only haddock and chips, mac and cheese and chicken goujons. My two were disappointed as I had shown them the website before we went out, so we said we'd see what we could arrange with the waitress. When she arrived, we were able to order starters from the kids' menu, and one adult burger for them to share, so disaster was averted.
As I was in a place that is all about the meat, I ordered beef satay for a starter followed by a 7oz fillet steak for my main course. From a selection of five tempting sauces I chose port and stilton, which I hadn't come across before.
My starter was the first to arrive, and the waitress told me the children's starters were just coming, but there was no mention of my wife's mac and cheese.
After a few minutes, I decided – rather rudely – to tuck into my beef satay while it was still hot. In the meantime, the same waitress was delivering dishes to a number of other tables while my three dining companions sat watching me eat. By the time theirs arrived, I had eaten half of my starter. My wife asked about her mac and cheese and was told by the waitress she misunderstood and thought my wife had ordered it as a main course, despite the fact she had ordered vegetable fajitas for mains. I'm sorry to say the waitress didn't handle this too well and was quite rude, almost blaming my wife for the error. She then insisted on bringing the two main courses, albeit with the concession that she wouldn't charge us for the macaroni, but it was all a bit odd and left my wife without a starter.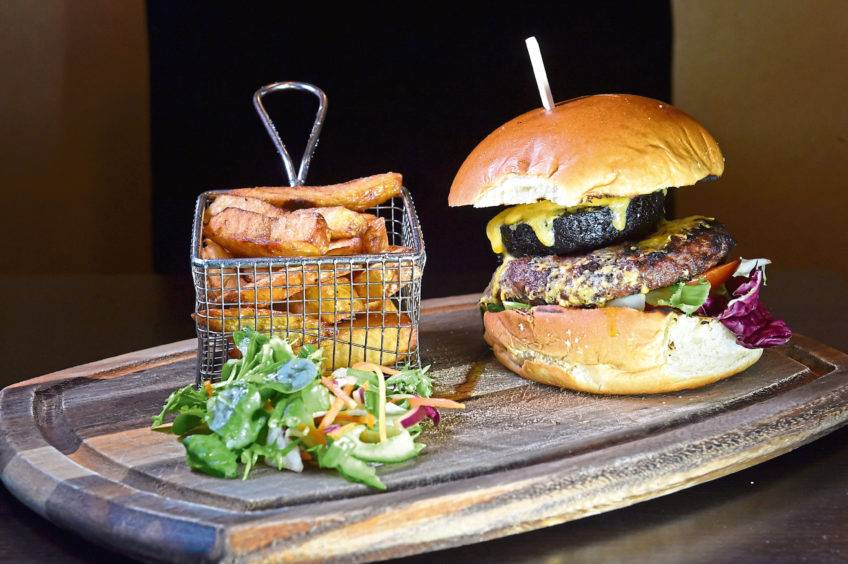 However, in terms of the quality of the food, I couldn't fault it. My beef strips came in a soup bowl along with some flatbread and a salad. The meat was tender and the crunchy peanut sauce had a little kick to it. The cheesy garlic bread and mozzarella sticks both went down well with the kids.
On to the mains, and I was very impressed. My steak was cooked exactly as requested and was beautifully tender. In fact, it was one of the best steaks I have had. The port and stilton sauce was lovely and cheesy and the hand-cut chips big and fluffy. A real winner.
My wife's vegetable fajitas came with all the accompaniments you could wish for and was a generous serving. As was the bowl of mac and cheese that we all shared alongside everything else.
The burger, which the kids added black pudding and cheese to, was a filling affair and they both enjoyed it. The black pudding was good quality, too.
Everyone was pleasantly stuffed by the time we had finished, and there was no room for puddings, which was perfect as our 6pm curfew had come and gone, although we weren't hurried out, which was nice.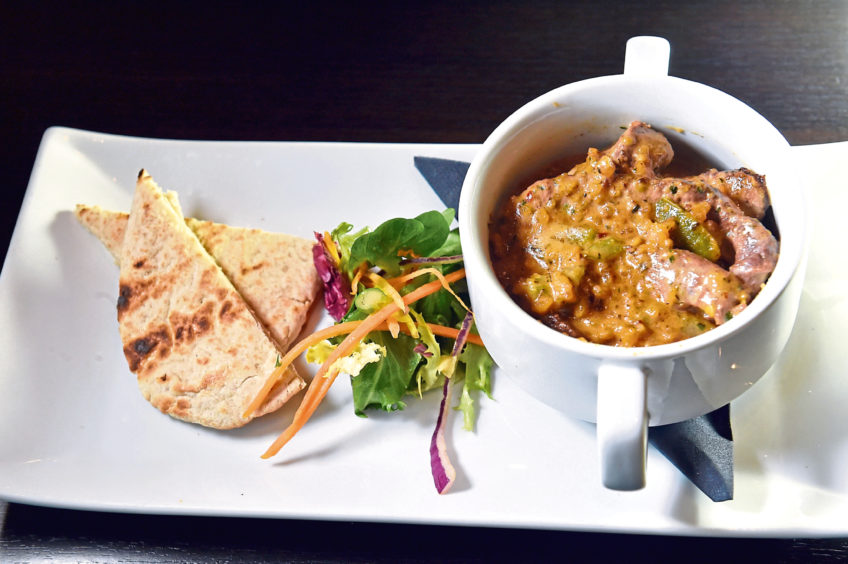 While we might not have been impressed with our waitress, that certainly did not detract from the quality of the meal. I can thoroughly recommend trying out Jack's Grill.
Fantastic food in elegant surroundings at very reasonable prices. Now that is something we can all get behind.
The restaurant
Jack's Grill
Boho Bar, 150 Union Street, Aberdeen AB10 1QX
t: 01224 645033
w: jacksgrill.co.uk
The bill
Beef satay £5.95
Mozzarella sticks £3.95
Garlic bread and cheese £3.95
Fillet steak £26
Vegetable fajitas £9.95
Burger and black pudding £10.95
Bottle of Tempranillo £18
Fresh orange juice £2
Total: £80.75