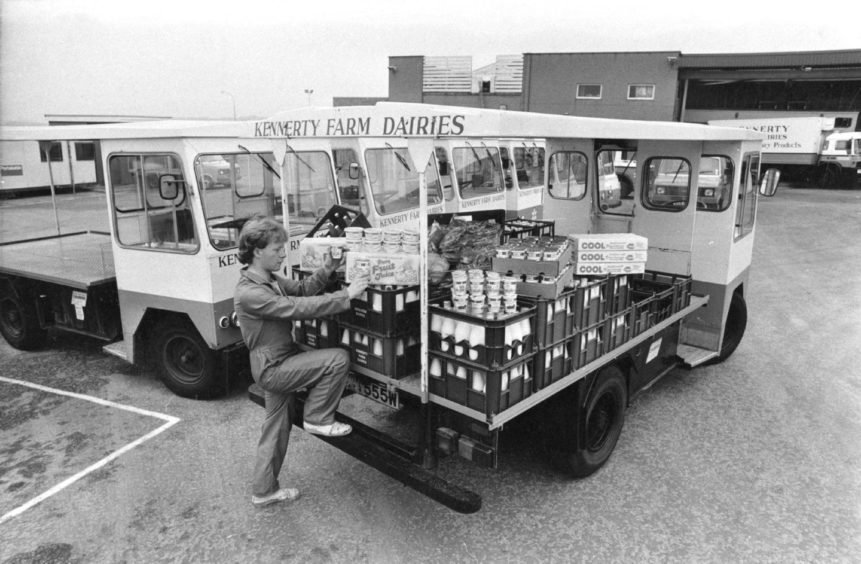 Scots are reverting to 'the old days' of getting milk and fish deliveries to their door as they stay at home during the coronavirus outbreak.
And the surge in demand doesn't seem to be slowing down, with many firms now claiming to be busier than ever due to the recent lockdown.
Dundee dairy firm Kerr's Family Dairy has been inundated with new customers, seeing more than 300 join their books in less than a week.
Kelvin Kerr Jnr, director of the firm, said: "We're just trying to do our part. The deliveries are going really well but people like the elderly who are in that danger group are our first priority.
"Everything has changed so much from a week ago. We were looking to open a new depot in Aberdeen and then all of this happened. We've now started drivers in Aberdeen as they'd lost their jobs, so I have two guys starting this week.
"In Dundee, I've taken on four extra short-term staff too, so I'm trying to help as many people as possible.
"Last week alone we gained 300 new customers, and we have 400-500 emails still to get through of more new ones. We've got more than 4,000 doorstep customers and glass bottle milk sales have rocketed from 13,622 a few weeks ago, to 17,073.
"Our glass bottles of orange juice sales have gone from 1,111 to more than 2,000 already, and our boxes of half a dozen eggs are up to 1,400 when they are usually around 650."
Last week alone we gained 300 new customers, and we have 400-500 emails still to get through of more new ones.
With strict regulations in place to ensure staff's safety, businesses are being forced to adapt and change their operations.
Kelvin said: "We're following Government guidelines and only ever have two vans loading at any one time now.
"Staff are keeping a two-metre distance from one another and our doorstep deliveries are through the night so the customer will get it first thing in the morning. We may have to split the runs and do one in the afternoon too due to demand but it's all non-contact.
"I'm so proud of my staff. We're frontline and they have all been amazing. All of the support from the customers leaving us nice messages has just been brilliant. You really feel you're doing your part supporting everyone."
But it's not just also indulging in the cream off the top of the milk bottle that brings one of life's simple pleasures to customers, says dairy producer Richard Fisher, the founder of Invercamey Dairy, near Fyvie in Aberdeenshire.
"We've seen a big spike but we're only delivering to local, independent shops right now as we've run out of bottles," said Richard.
"We've got 11,000 bottles in circulation and I can't start doorstep deliveries until I receive the 20,000 additional ones I've ordered – which will hopefully come next week.
"I've had so many messages asking for this service as people are desperate to get items delivered to their door just now. Some shops are taking in around double the amount of milk, if not 40% more than what they usually would at the moment. We started the glass bottles in February and once the virus took hold our orders have just continuously increased.
"We're going to be doing doorstep delivery for Fyvie, Rothienorman, Turriff, Banff, Macduff and another route will be Oldmeldrum, Newmachar, Inverurie and Kemnay. There's been a lot of interest but I think it will spike even more now everyone's more isolated. I hope customers see the hard work the farmers, butchers and food producers have been putting in just now and will continue to support the local businesses after all of this."
For fish firms, the growth in demand online is just as apparent, but there is uncertainty over how long some boats will be able to keep going out to sea following the slump in orders from restaurants and cafes.
Stephen Bruce, owner of Peterhead Fish Company, has also increased his delivery sales in the last few weeks as a result of the current climate.
"I'm doing three times as many deliveries as I've ever done before," he said.
"To be honest, I think the boats will be tying up soon. There's not as big a demand for fish just now because of the restaurants and cafes being closed. The fish is cheaper just now. I'm a smaller business in comparison to the guys who are buying at the markets – they're buying hundreds of boxes a week whereas I'm buying around 30. It's the volume of fish they need to get away. But they won't get it as all the places are shut. I don't think it's sustainable.
"I've got my Trawl and Haul click-and-collect service and I've been really busy with it. White fish like haddock and lemon sole have been really popular."
With growing concern around staff safety, Stephen applauded those customers who have been forthcoming about whether they are self-isolating or not.
He added: "People are just glad to get a fresh bit of fish. Customers can easily order online, and when I deliver it, I step away from the door and customers can collect it safely," he said.
"There's no contact as they've paid with their card. I'm usually wearing gloves and a face mask. I've got a lot of customers who are getting in touch to tell me they are self-isolating so I want it to be as low risk as possible. I take these measures for all customers – I've had emails asking what precautions I'm taking and everyone has been really happy."
Looking to the Government for support, Andrew Charles, partner at Aberdeen-based processors, J Charles, has joined fishing industry voices calling for more to be done.
And although the Scottish Government has pledged an initial package of more than £5 million in financial support to assist businesses throughout the crisis, Andrew says there is growing frustration.
He said: "We're getting on with it and being shown very little support – a bit of recognition for companies who are putting food on the table and providing good quality food is vital just now.
"Our customers are of an older market – we're playing a massive part in getting though this but we're not really being supported.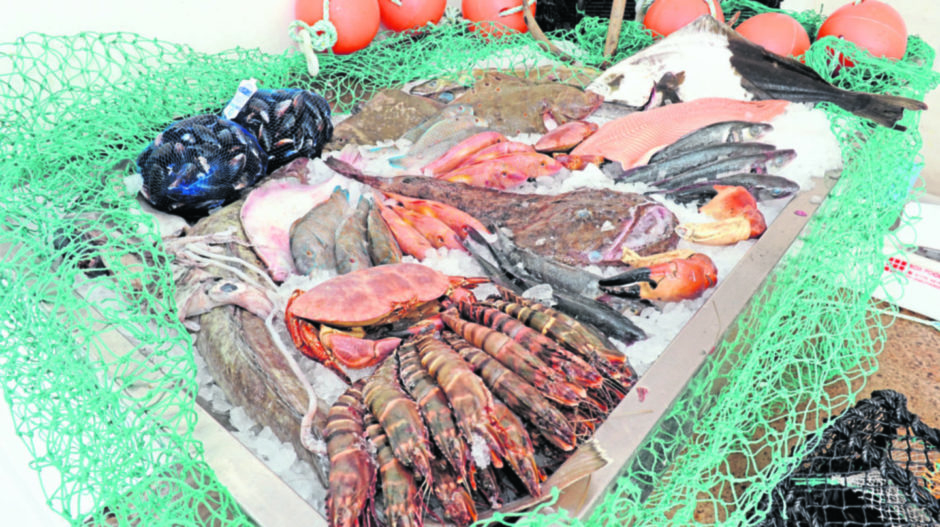 "Manufacturing is a huge part of the fabric of everything that's going on just now. Around 60% of our fish processors have closed down but getting fish to people who are at home is vital for us. They need to recognise the key importance of how food is going to play a big role in all of this.
"Fish and chip shops have an ability to provide food for the public, fishmongers, too, have a massive role to play in getting fresh fish to the public and hundreds of them have closed down. We have this wonderful product which isn't really getting caught at the moment and our industry has technically been dismissed as an important player in this crisis.
"I think creating an atmosphere which would encourage the processor to process fish would have been better as many factories have closed. It would be far better if we could keep them open and provide the nation with top-quality fish."
However, there's one thing every business owner working in an industry in the front line has in common: a dedicated workforce soldiering on to ensure the nation is fed.
Andrew added: "My staff have been incredible. A lot of my customers are over 70 and we are working flat out to keep these people supplied with fish. They are playing a vital role and there's about 14 of them all working safely. We've adjusted our processes to make it work. My son, daughter and wife are all here working, too, so it's a big effort from everyone involved."
And although there are growing concerns around the fishing industry in Scotland, Edward Fletcher, owner of Granite City Fish in Aberdeen's city centre, has also experienced a rise in orders from his customers and is unsure what to expect when he next goes to market to buy.
He said: "We were overrun with calls yesterday. In all my 38 years working in the fish trade I've never heard two phones go so crazy. As soon as we hung up the phone rang again.
"We literally had to refuse delivery orders and we've all worked late trying to break the back of orders. We're trying to get the rest of the orders our so we can clear our feet for the rest of the week – if I can get more fish at the market. We sold in excess of 90 kilos of haddock yesterday which is unheard of in my time."