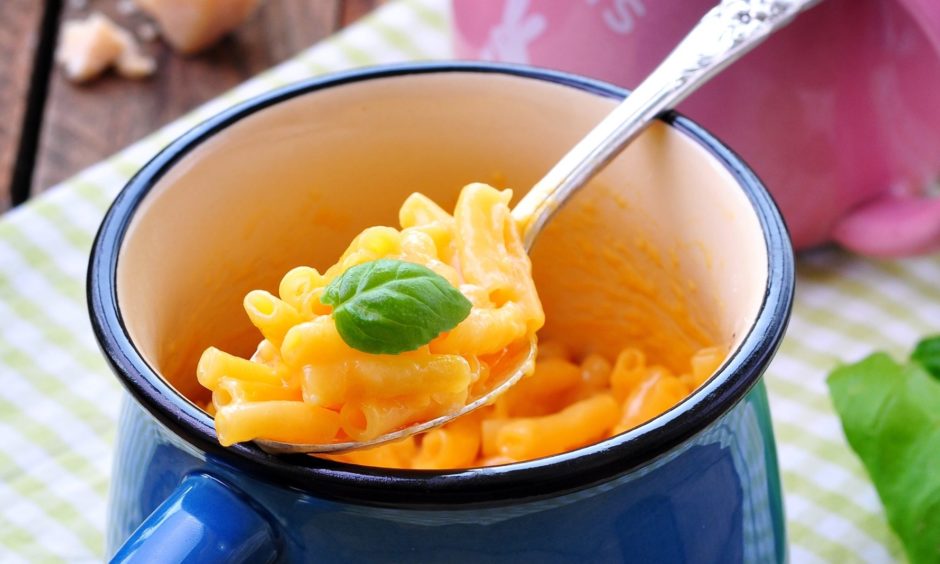 For many of us, it's unlikely we'll have access to all the fancy utensils you see celebrity chefs flaunting on TV cooking shows.
However, just because you may not have a water bath at home to cook your chicken in, doesn't mean you can't cook up an array of tasty dishes.
Whether you're a novice in the kitchen or have a whole library of cook books to ponder over, we've pulled together a number of dishes that will take you no time at all to cook up in the kitchen – not to mention baking hacks and cocktail cheats you can also pick up.
Macaroni in a Cup
Easy to make, this microwave macaroni and cheese in a cup or bowl is perfect for those who want to rustle up something quick.
Pour 50g of macaroni, 120ml of water, and add salt (to taste) in a microwaveable mug and mix together.
Heat for around three minutes and then stir.
Add three tbsp of milk, 25g grated cheese (cheddar), salt and pepper (to taste) and stir all of the ingredients together again.
Put in the microwave for another 30 seconds to a minute and stir, garnish with some fresh chives or a sprinkling of paprika and enjoy.
To make the vegan version, add two tbsp of sweetened almond milk instead of normal. Add in two tbsp of vegan butter and some nutritional yeast at stage three to replace the cheese.
Easy Ratatouille Gratin
Another quick dish to make is Aberdeenshire food firm Dean's ratatouille gratin which serves four to six people – perfect for families who are looking for something quick to bang in the oven.
A delicious homely dish which features a range of vegetables, don't be afraid to swap out some veg with the items you have available at home.
Pre-heat the oven to 150 degrees Celsius
Heat 1 tspn olive oil in a large saute pan. Add a chopped onion and cook for two to three minutes until it starts to soften. Add one large garlic clove (crushed) and cook for another minute.
Add an aubergine (chopped into chunks), a sliced courgette, a yellow pepper (chopped into chunks) and continue to cook for a few minutes. Add two to three tbsp of tomato puree and stir.
Pour 300ml passata (sieved tomatoes) along with a vegetable stock cube in and stir well. Turn the heat down to a gentle simmer and cover with the lid for around 15 minutes. Stir from time to time.
Stir through 130g of halved cherry tomatoes, a handful of torn basil leaves and add sea salt and ground pepper to season. Transfer the mix into an ovenproof dish.
Mix together grated cheese and breadcrumbs (or crumbled oatcakes) and sprinkle over the top. Bake for 20 minutes and serve.
For those who love to get their rolling pins out for a spot of baking, there's plenty of tips and tricks you can use to be able to bake to your hearts content.
Aberdeen baker Jo Gale of Cupcakes by Jo says swapping a sandwich bag for a piping bag is a great hack.
She said: "Many people won't have piping bags at home, but will likely have some sandwich bags hidden at the back of their cupboards or drawers. To create your makeshift piping bag, cut a corner in the sandwich bag, open it up and place it inside a mug (or something that is appropriately sized for the bag you have). Have the open edge hanging over the side of the mug and then fill your bag this way. Just make sure when filling it you have enough to twist at the end so you can pipe away.
"Also, if you don't have weighing scales, a standard mug will hold 300g of sugar and 200g of flour when levelled to the top which means you can still make your favourite cakes even without one."
Other baking hacks include swapping a cupcake tray for mason jar lids – or even doubling up on paper cupcake holders, placing bananas in brown paper bags to ripen them (perfect for a banana bread), using a peeler to create perfect chocolate curls for your cake, and if you don't have a rolling pin, a wine bottle (with the label removed) is an easy substitute.
Orange Gin Sour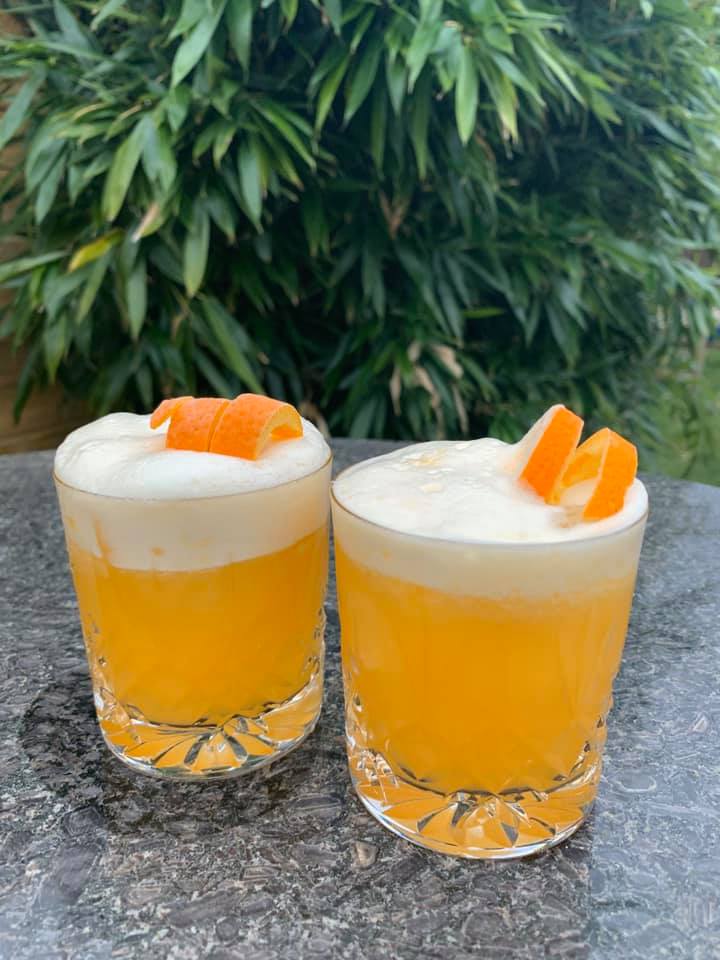 If you're looking to fix yourself a quick drink at home, you don't have to have a fancy cocktail shaker, a long bar spoon or even a strainer for that matter to conjure up some delicious concoctions. Swap the shaker for an empty jar, a bar spoon for a regular spoon, and a strainer for a fork and you're good to go.
For this orange gin sour created by 210 Bistro in Aberdeen, you will need:
50ml gin
1 freshly squeezed orange
½ freshly squeezed lemon
1 egg white
Dash of sugar syrup
Method:
Place all of the ingredients into a cocktail shaker (with no ice) and shake until frothy
Add ice and shake until chilled
Strain into a short glass over ice and garnish with an orange twist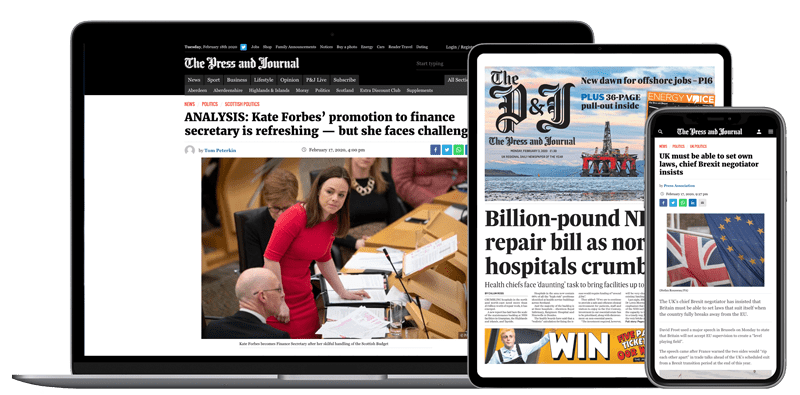 Help support quality local journalism … become a digital subscriber to The Press and Journal
For as little as £5.99 a month you can access all of our content, including Premium articles.
Subscribe