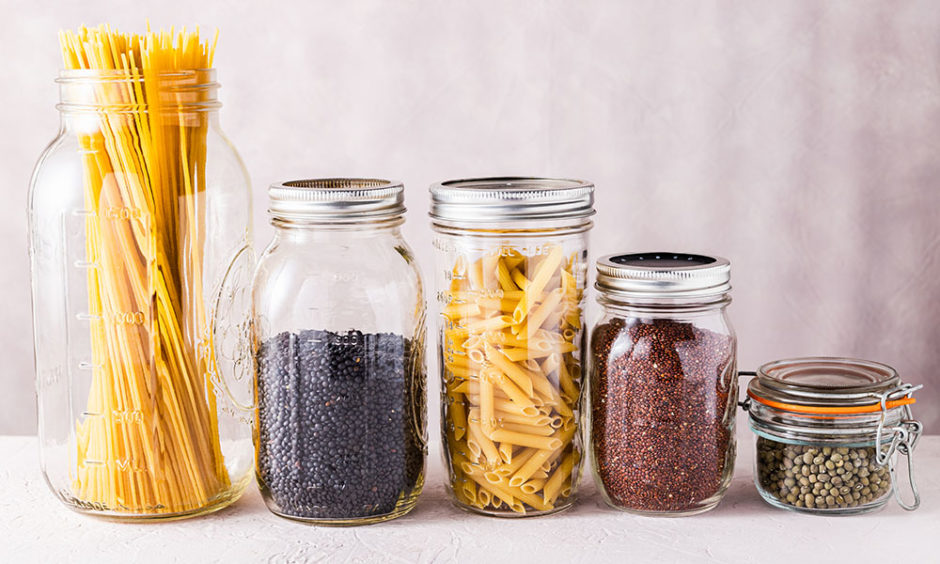 Throughout the coronavirus crisis, there have been calls for Brits to have a war-like spirit as we tackle this disease head on. Indeed, throughout the Second World War, the spirit of this nation played a huge part in keeping the country optimistic as it fought the Nazis.
People were encouraged by the then Ministry of Agriculture to 'dig for victory' by growing their own food during times of rationing and supply shortages.
Perhaps then, through our own difficult time, we should be encouraging each other to eat for victory, supporting food and drink producers and making the most of the time we have at home to cook.
Rightly or wrongly, many of us will have stockpiled items like pasta, tinned tomatoes, soup, rice and pulses to see us through the pandemic. But nearly three weeks down the line, you are probably getting pretty bored with what you have been making from your store cupboard staples.
We Scots are respected throughout the world for our frugality and our remarkable ability to utilise ingredients when it comes to cooking a meal.
A roast chicken, as well as being a tasty dish on its own, can be the catalyst for a lovely pot of broth made from the stock of the bones, a chicken salad, a curry or a lovely sandwich.
Any leftover roast silverside or brisket is absolutely magnificent as a tasty ingredient for stovies.
So now is exactly the time to increase your repertoire and treat the family to something completely different from the same old ingredients.
With that in mind, here are a few ideas of simple meals that can be made with ingredients you are more than likely to have in your fridge, freezer or store cupboard:
Carrot soup with a difference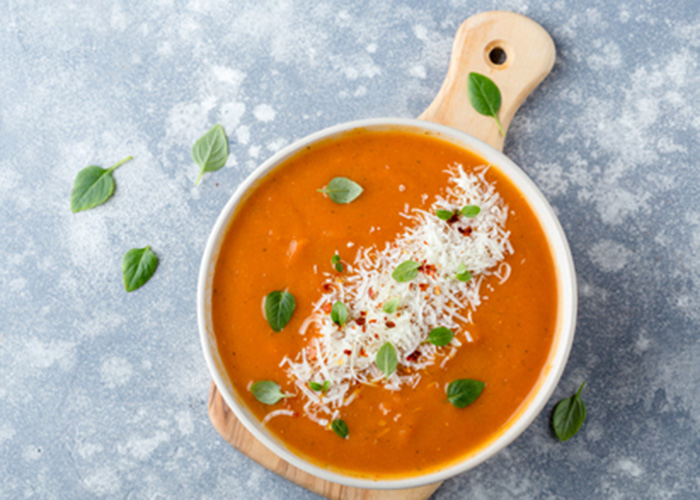 Ingredients:
4 or 5 carrots
2 potatoes
Medium onion
1 Celery stick
2 stock cubes
Litre of water
Few Jalapeno chillies
75g cheddar cheese
Method:
Now, we have all made carrot soup, particularly if we are trying to lose weight, as it is popular on many diets, but you can turn it into a really exciting soup by simply tweaking the recipe.
This week a neighbour had accidentally ordered six kilos of carrots instead of six and dropped a bag at the door for me and this is how I used them.
In your favourite soup pot (all roughly chopped), chuck carrots, potatoes, onion, celery, a couple of stock cubes (I like to use one chicken and one vegetable) and about a litre of water.
Bring it to the boil and simmer for about 20-30 minutes until carrots and potatoes are cooked through. At this point add a few slices of jalapeno chillies, or a teaspoon of chilli powder if you don't have any (the ones from a jar actually work best) and simmer for another five minutes.
Now, whizz up you soup and add about 75g of grated cheddar cheese and stir through to melt.
Serve this spicy but moreish soup with some crusty bread. If you're feeling creative drop some more melted cheese and a couple of chillies on the top.
Quick and easy rice boxes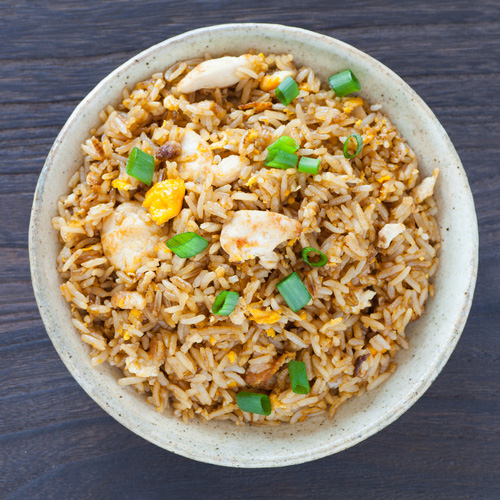 Ingredients:
1 cup rice
Medium onion
1 garlic clove
Smoked bacon
1 stock cube
Choice of vegetables – green beans, peas, peppers, sweetcorn etc
Leftover chicken or ham
Method:
I usually make these when I am on a late shift at work because they're ideal for a meal which is nutritious and can be eaten hot or cold. They are also a great way of using up leftover chicken or ham and vegetables.
If you have rice steamer that goes in your microwave, they are great for this, but you can make it just as simply on your hob.
Place a cup of rice and twice as much water in your steamer or pot and add salt and pepper and a chicken stock cube. If using the hob, bring to boil and then simmer for 12 minutes. In steamer heat on full power for six or seven minutes then stir and return for same time until rice is cooked.
While you are doing this, add some oil to a frying pan and fry off some smoked bacon, onion and garlic. If you like add some peppers, yellow or red preferably, and anything else you fancy. I also like to boil some peas, green beans or sweetcorn, which I always have in my freezer, to add.
When the rice is cooked, mix your chicken, bacon mixture and vegetables, check the seasoning and divide into some microwaveable containers.
Creamy garlic pasta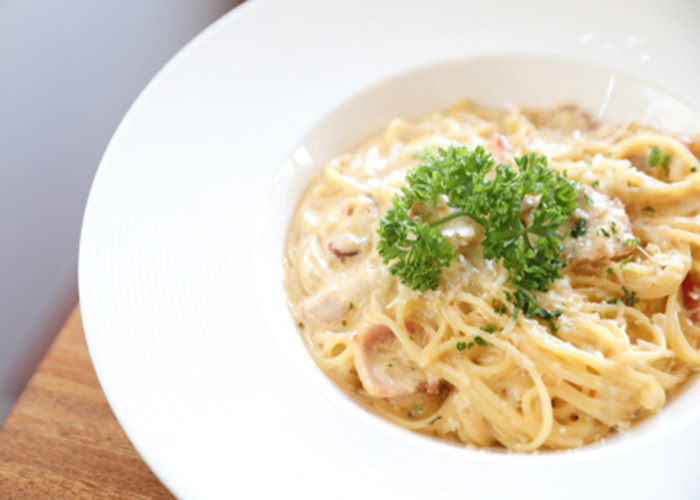 Ingredients:
2 chicken breasts
Medium onion
4 cloves garlic
Bacon lardons or smoked bacon 2 slices
Oregano
Mixed herbs
Single cream
Pasta of your choice
Parmesan cheese – optional
Chicken stock cube
Method:
I have been making this since I moved out of my parents' home in 1996. It's still a winner and so easy.
Get your pasta on to boil and by the time it's ready everything else will be.
Brown a couple of chopped chicken breasts in olive oil and set aside, then fry off a medium onion, three or four cloves of garlic and, ideally, bacon lardons but smoked bacon will do too, in olive oil. Return the chicken to the pan and add some mixed herbs, oregano, single cream (I use this because it doesn't tend to split if the pan is hot), chicken stock cube and a little water.
Bring to boil, then simmer for about 10 minutes until it thickens a little.
Drain your pasta when it's ready leaving a little of the cooking water in the bottom. Mix the whole lot together and serve. The pasta will act as a thickening agent for the sauce as well.
Add some fresh parmesan if you like but this easy dish is delicious without it.
Mince and macaroni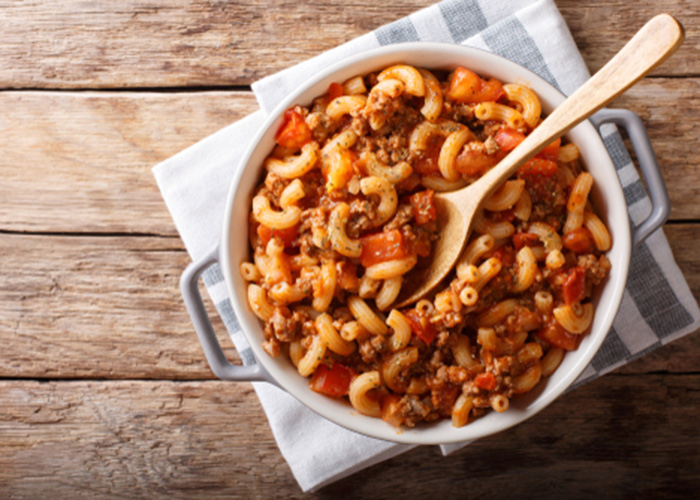 Ingredients:
Mince – enough for as many portions as you like
1 medium onion
Carrots, peas or turnip or whatever veg you fancy
1 beef stock cube
You might think this is a little weird, I certainly did when I first tried it but it really works. I can't take the credit for this as it was mother-in-law who introduced this to me.
Cook your mince as if you were making it to have with mince and tatties, by browning your mince and adding an onion. Add some beef stock and bring to boil, then simmer for half an hour. I like to add carrots, turnip or peas to mine, but that's just me, it's your mince, add what you like.
You will have your own way of thickening it, but I quite like using a few gravy granules sometimes, bit of a cheat but tasty. The macaroni also helps thicken it.
Cook some macaroni, drain it, mix it into the mince and serve.
So simple and so tasty. A lovely, different way to eat mince.