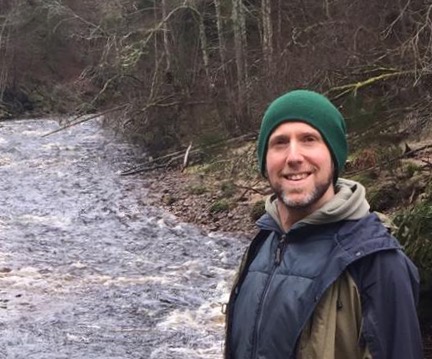 Julia Bryce caught up with outdoor educator Dan Puplett to find out more about his love for foraging, and what we need to know before we go picking plants for food.
Having fallen in love with plants and wildlife at a young age, Dan Puplett is a naturalist, conservationist and outdoor educator who offers a range of training in nature-based skills.
Self-taught, the adventurer from Moray, who has also used techniques he has learned from his foraging experts including, the late Professor Gordon Hillman (co-author of Wild Food with Ray Mears), is passionate about protecting wildlife while sustainably harvesting wild ingredients to use in recipes.
Tasty and nourishing, the seasonal ingredients can be challenging at times to track down, however, Dan says it's teaching people about common plants and weeds you can find in your garden, which fascinates him the most.
Through a series of online foraging events, Dan aims to give people the chance to explore nature from the comforts of their homes, educate individuals on how to forage for wild foods sustainably, and promote the benefits of using wild ingredients in cooking.
Taking viewers around Marcassie Farm near Forres in Moray, attendees will virtually explore the area with Dan via Zoom. He will also provide a range of seasonal recipes and an overview of the nutritional benefits of using wild ingredients. There will be an opportunity for viewers to ask questions during and after the event, too.
We caught up with the foraging enthusiast ahead of the events taking place on May 2 and May 16 from 2-3.30pm to find out why he loves it so much.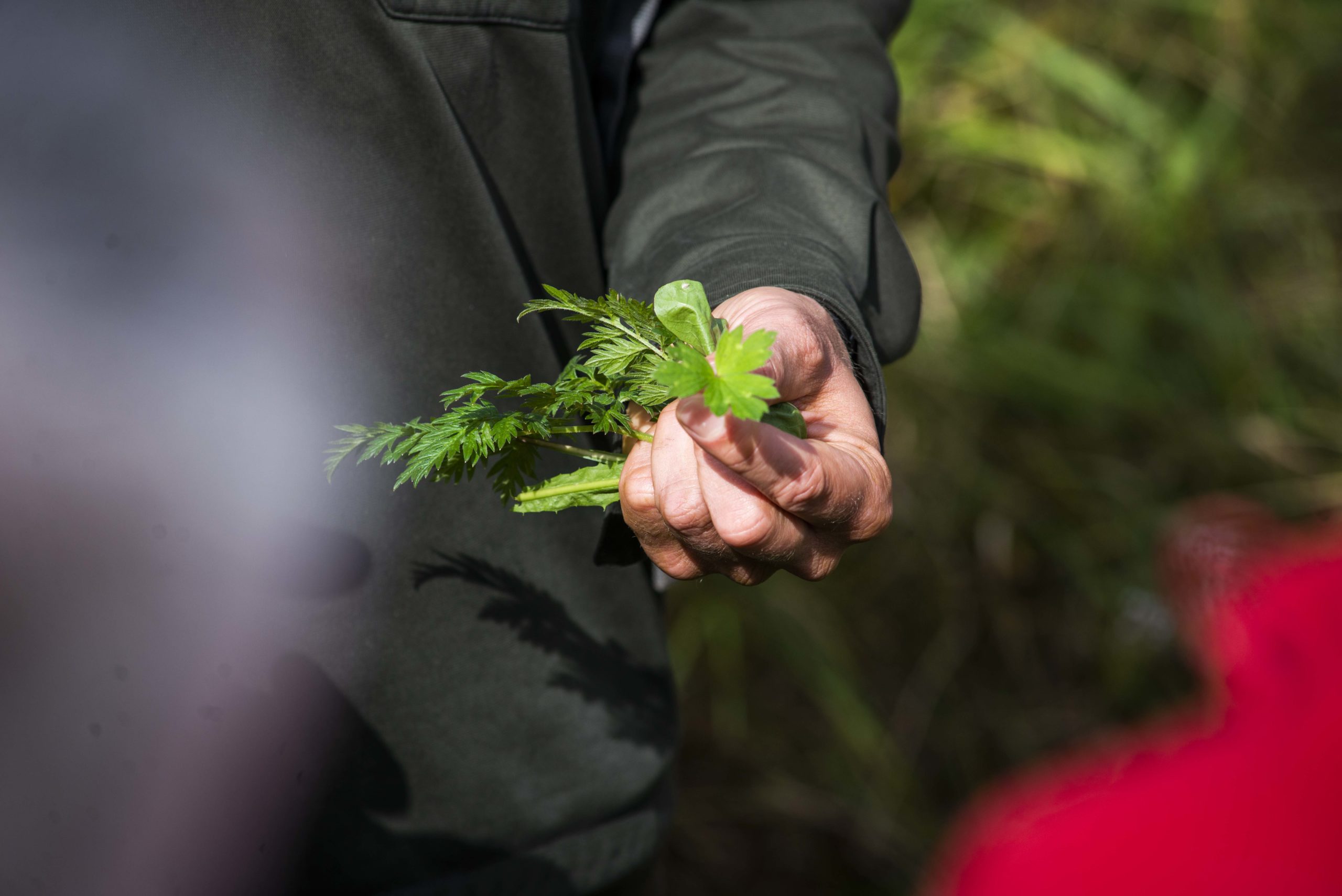 ---
Tell us how you got into foraging?
---
I've been into wildlife and plants since I was a young boy and I guess during my childhood I was taken out on various trips to look for mushrooms, brambles and stuff like that.
When I was about 10 or 11 I picked up a booked called Food for Free; it's a famous foraging book and that blew my mind about how many things you could eat. It really kicked off then.
---
How did you teach yourself about the different plants?
---
Some of it has been self taught, doing my own research and really taking care to identify plants accurately.
I've been on various foraging courses and I was lucky to learn from really good well-known foragers who have taught me some good stuff.
---
What is it about foraging you love most?
---
There's a lot of different things, but for me, the biggest one has to be how it can really help people connect to nature. When we learn to identify the plants around us, I think it develops more of an appreciation and people start to notice the plants and notice the wildlife that's associated with them as well.
I hope if people get into sustainable foraging they will be more motivated to look after our wild places as well. That's one of my favourite things.
You can get some tasty ingredients and a lot of wild ingredients are really nutritious too and have a lot more nutrients than cultivated plants.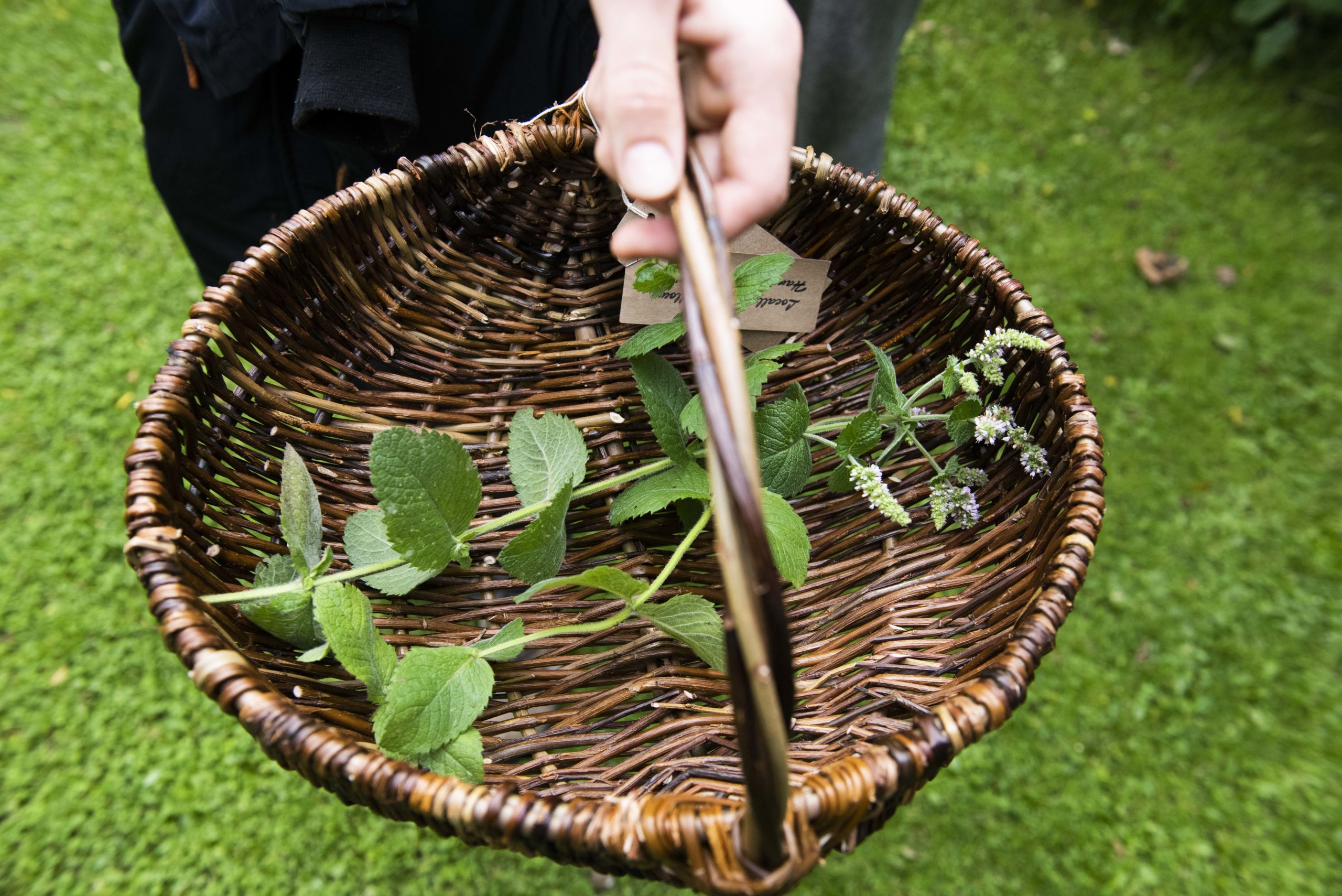 ---
Are there any edible plants that you would say are quite common in Scotland?
---
We have a lot of things in Scotland that also grow elsewhere. Certain things that are thought of as typically Scottish would be things like heather. There's heather in other parts of the UK but it's more often associated with Scotland and you can make a nice tea with heather flowers. It's delicious and it's very Scottish.
There's Scots Pine as well. Again you get it in other places but Scots Pine tea is very nice.
Blaeberries are popular too. They are available in other places but you get them certain parts like in the Caledonian Forest and they are such a delicious kind of superfood. Those are some of the things I associate with the wilder parts of Scotland.
There's plenty others that are more common that you'd find all over the place, too. Some of the really common stuff is things people will have in their garden like nettles or dandelions. A lot of things people will pull out and get rid of when in fact, they're really rich in nutrients and you can use them as tasty ingredients. They're really good for you – and they support wildlife, too.
I tend to focus on the common stuff more as there's not as much risk to over-harvesting it. If it's something people are pulling out as a weed anyway, you might as well eat it.
---
What's in season just now?
---
This is a really good time of year for a lot of the greens like salad greens and stuff you can cook.
Nettles are at their best really at the moment. When they are quite young is when it's best to harvest them.
Things like dandelions and lime tree leaves (the native ones to Scotland, not the citrus ones) are really tender and nice as the base of a salad.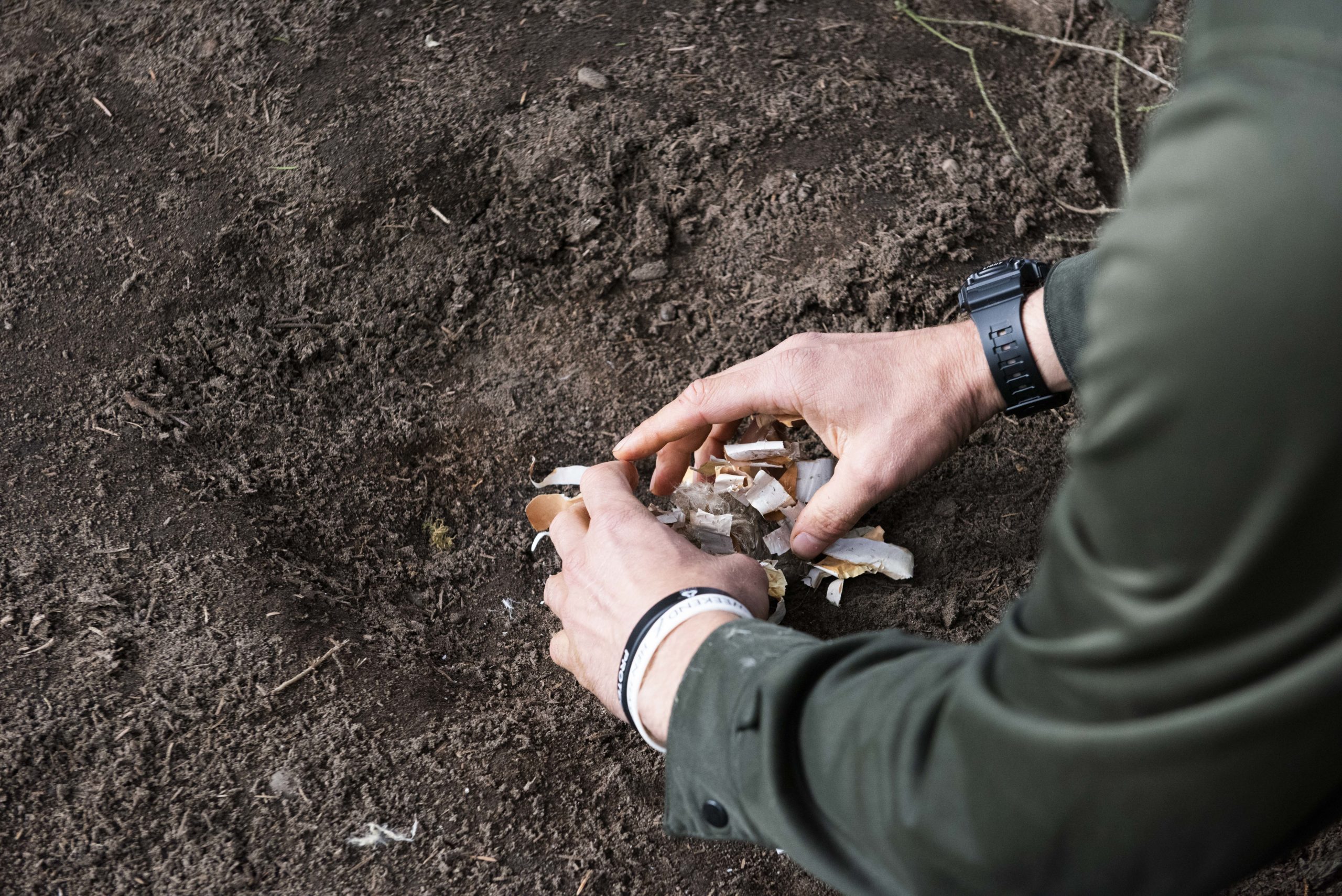 ---
When you use plants like nettles which are known to sting, how do you protect yourself against them?
---
With nettles, I'll often just pick them as they are. I've kind of just got used to it. Understandably a lot of people don't have the most pleasant of experiences with them and some people will wear gloves to protect themselves.
When you cook them, the stinging hairs get dissolved by the steam and they are perfectly fine to eat.
Nettle soup is a really classic foragers' dish and it's really tasty with loads of iron, vitamins C and A and all sorts. You should avoid eating a lot of old leaves though as they can sauce kidney problems. Young ones are fine.
---
Tell us more about the event you're hosting on Zoom next month?
---
These are two hour-and-a-half webinars and I'll take people around my local patch (literally from my back door) and show people the really common, easy to identify plants you might find in your garden, and hopefully give people the confidence to harvest them, and give them different ideas on how to eat them as well.
I'll be doing a lot on identification, sharing interesting bits on their historical uses and the wildlife associated with them.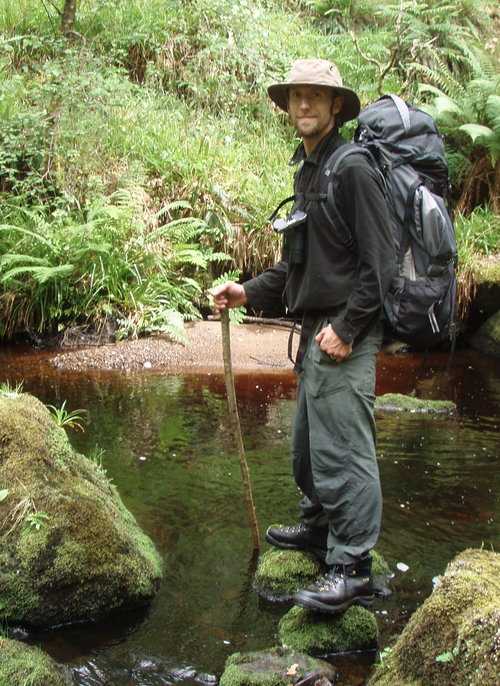 The key thing will be just how to identify a selection of common wild plants and what you can do with them.
My virtual foraging events are a way for people to learn about safe, sustainable foraging from home, and discover how to appreciate and enjoy the 'weeds' on our doorstep. Foraging is a great way to rebuild our connection with the natural world. 
---
Do you have any top tips for those looking to get into foraging?
---
The first one is obviously safety and just being 100% sure about what you are eating. It's also important to get the ingredients from a place that hasn't been contaminated. For example it's best to avoid harvesting near busy roads, sprayed fields, or where there are a lot of dogs.
With sustainable foraging, we often talk about not taking too much of any one given thing. Just taking small amounts so there's plenty for the plant to reproduce and for the wildlife.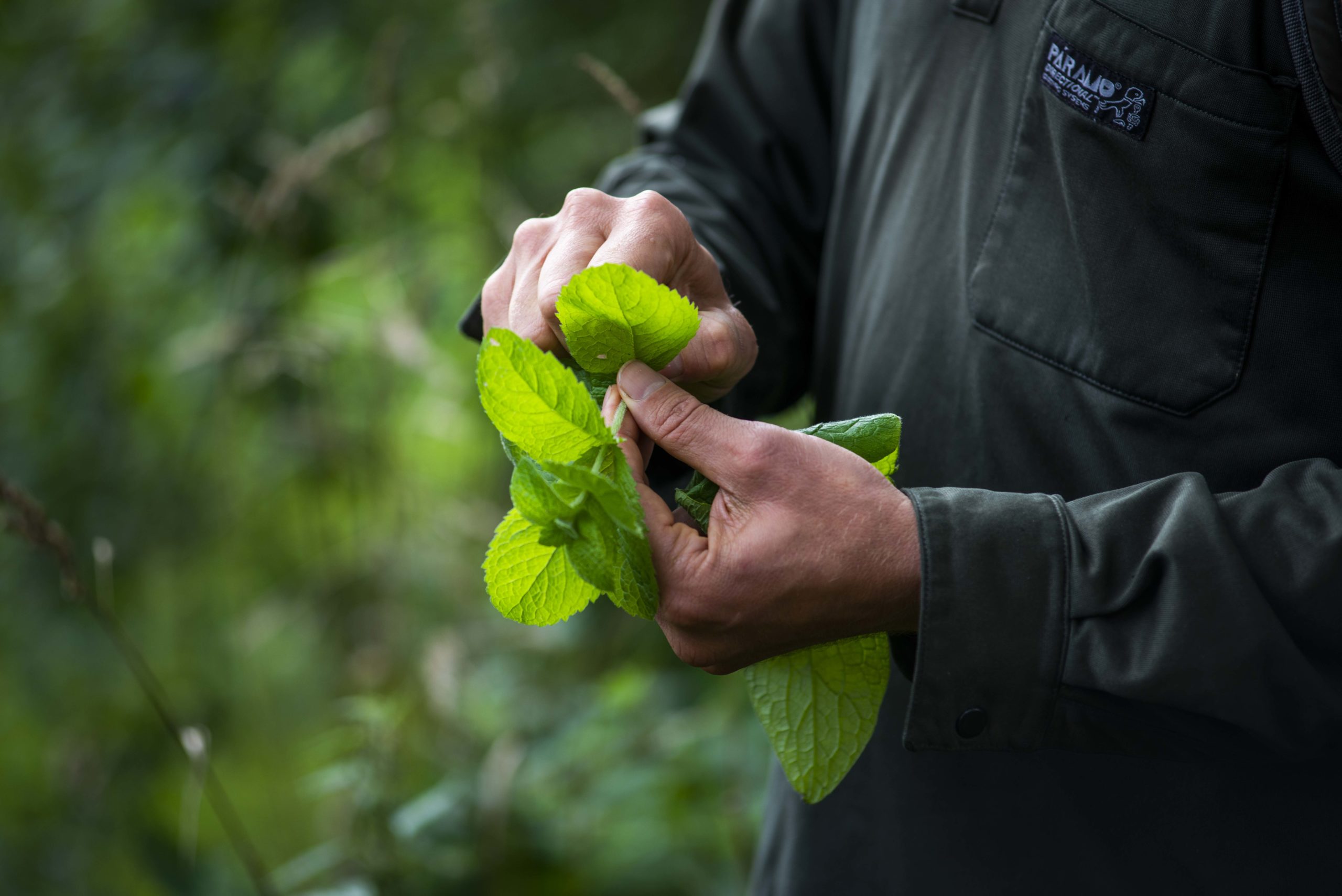 Start with the stuff you feel confident and comfortable with which is easier to identify. Go for stuff that's easy to recognise to start with, like nettles and dandelions. Then you can work your way from there, recognising stuff that's not as easy to identify. Of course, if you have any doubt at all, don't eat it.
A big part of it is just enjoying being out in nature, observing the wildlife and the plants and having a close look at them through a magnifying glass. Looking at a flower or leaf can be a really eye-opening experience, so that's a big part for me, connecting with nature.
There's also lots of good resources like various foraging and plant identification books as well as courses.
Tickets for the event are priced at £5 and can be purchased here for May 2 and here for May 16. For more information visit www.danpuplett.net