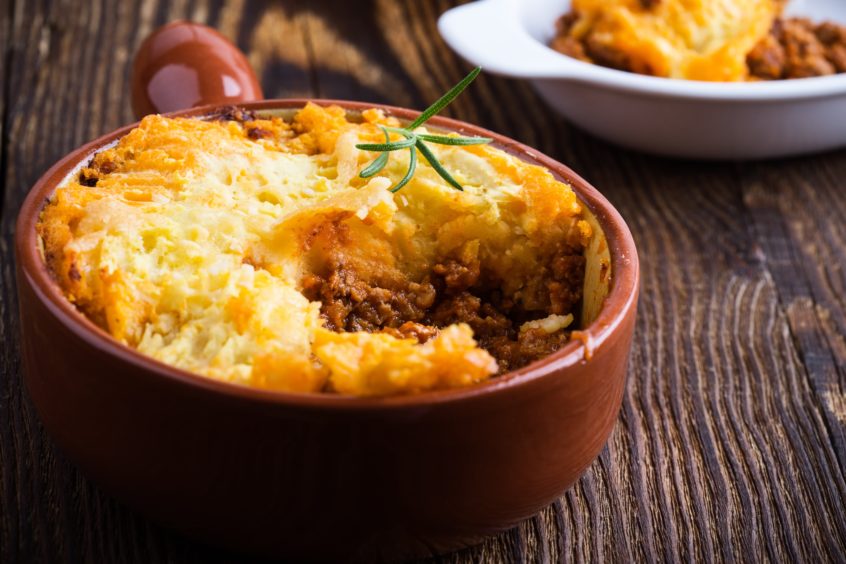 Time to turn the mishmash in your fridge into exciting dishes for everyone to enjoy.
Scotch Lamb PGI is great value for money, and something like a whole leg of lamb makes a great centrepiece – and goes a long way.
But if you aren't able to finish the whole joint in one sitting, leftover lamb is perfect for a range of delicious dishes, including lamb curry and shepherd's pie.
The recipes below are from Aldi. When you're shopping there, look out for the Scotch Lamb PGI label which means it has been sourced from assured Scottish farms, which meet the most stringent criteria in animal welfare and natural production methods.
---
Nepalese lamb curry
(Serves 4)
Ingredients
450g leftover cold lamb, chopped into small chunks
1 onion
2 heaped tsp curry powder
15g granulated sugar
20g tomato puree
½ a tsp ground cinnamon
1 flat tsp chilli flakes
Juice of 1 lemon
1 vegetable stock cube, dissolved in 300ml boiling water
450g Greek yoghurt
50g ground almonds
35ml sunflower oil
Sea salt and black pepper
Method
Peel, halve and finely chop the onion.
Heat the oil in a large pan on a low heat. When the oil is hot, saute the onion for three minutes.
Add the curry powder, cinnamon and chilli flakes and cook for a few minutes, constantly stirring.
Add the veg stock, sugar, tomato purée and lemon juice to the pan.
Season with some salt and plenty of black pepper.
Bring to the boil, then simmer with the lid off for 10 minutes.
Add the yoghurt and ground almonds and cook for a further 2 minutes.
Then, add the leftover cooked  lamb and gently heat through for 10 minutes.
Serve with rice, naan bread, poppadoms and mango chutney.
---
Shepherd's Pie
(Serves 6) 
Ingredients
675g leftover lamb, diced
15ml sunflower oil
1 medium onion, peeled and finely chopped
1 large carrot, peeled and finely chopped
100g green peas
2 tbsp plain flour
2 tbsp tomato sauce
2 tbsp brown sauce
2 tbsp freshly chopped Rosemary
1 stock cube, crumbled
300-425ml lamb or vegetable stock
Salt and freshly milled black pepper
675g floury potatoes, peeled and cut into medium chunks
450g turnip, peeled and cut into small chunks
100ml milk or single cream
50g butter
30-45ml freshly chopped parsley or chives
Method
Heat the oil in a large pan and cook the onion and carrot until soft but not coloured.
Add the diced lamb in batches and cook for 5 minutes, turning frequently.
Remove and discard half the oil.
Stir in the peas and flour and cook for 1-2 minutes.
Add the sauces, Rosemary, stock cube, salt and pepper. Bring to the boil, reduce the heat and simmer gently for 20 minutes.
Meanwhile, boil the potatoes and turnip, then mash with milk/cream and butter. Season, and add the parsley or chives.
Preheat the oven to Gas mark 4-5, 180-190°C, 350-375°F.
Spoon the meat filling into a 3 pint ovenproof dish, and then pipe the potato/turnip mix on top.
Bake, uncovered for 30 minutes, or until the top is brown.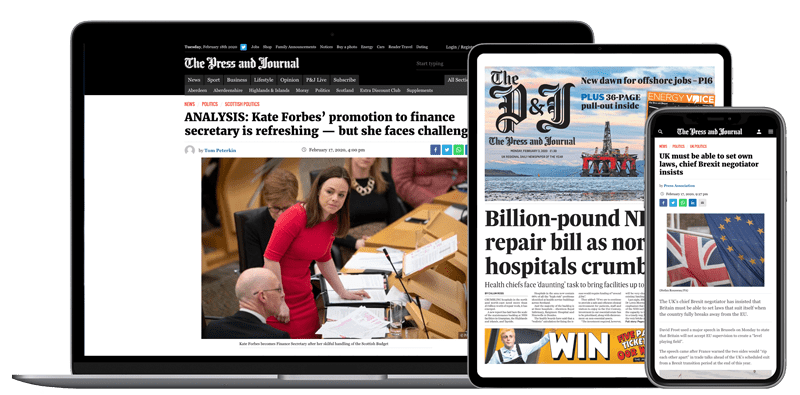 Help support quality local journalism … become a digital subscriber to The Press and Journal
For as little as £5.99 a month you can access all of our content, including Premium articles.
Subscribe