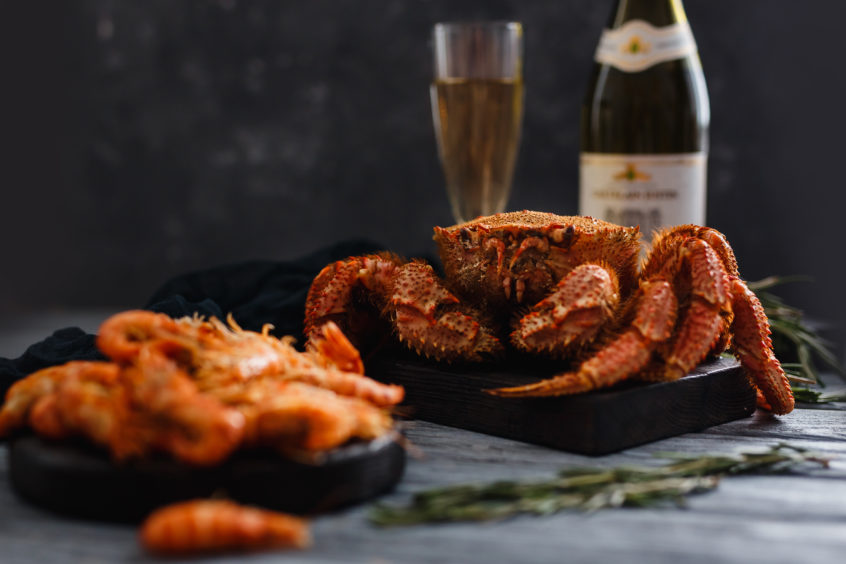 Angus-born MasterChef: The Professionals finalist Dean Banks tells us how to have a date-night during lockdown, while north-east chef Ross Cochrane launches bespoke Dine at Home packs.
Picture the scene… a candle-lit room, a three-course gourmet meal, fine wine or Champagne and gentle music playing in the background.
It's the type of evening you'd expect to have in a luxury restaurant, a distant memory after two months of getting closely acquainted with our four walls and housecoats during lockdown.
But now that date night or special occasion celebration is becoming a possibility again, as fine-dining restaurants are starting to offer home deliveries.
These are no ordinary takeaways, though. The food is prepared with the same pain-staking attention to detail as you'd expect if you were eating on-site, with some venues offering a bespoke menu while others send out luxury napkins, cutlery and hand-bowls along with the meals to mimic the restaurant experience.
MasterChef: The Professionals star Dean Banks, who opened his flagship seafood restaurant Haar in St Andrews last year, has been busy delivering his signature lobster and Mirin butter sauce dish over the past week.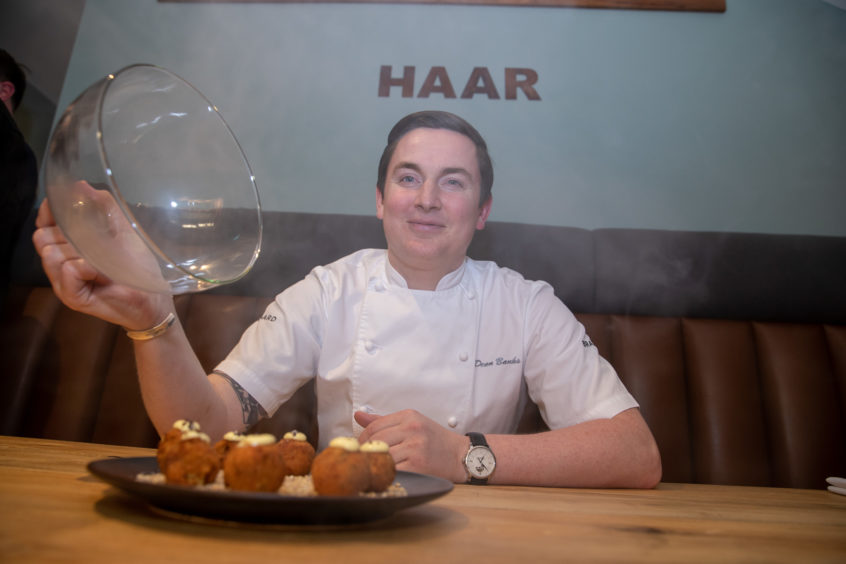 "Before the lockdown the restaurant was very busy, people were coming in because they'd seen MasterChef and wanted to try the food for themselves," said Carnoustie-born Dean, whose career as a private chef in Edinburgh, Switzerland and Tanzania culminated in him getting to the top three in the popular cookery show in 2018.
"Lockdown put a stop to that as we had to close and it was difficult at first because there are bills to pay and I was also topping up my furloughed staff's wages with 20%. The business had built up some reserves but we couldn't carry on like that indefinitely.
"I got the idea to do deliveries after I had an Indian takeaway that came to £20. I thought, if we're prepared to pay £20 for an average takeaway, why not pay a similar amount for a fine-dining experience at home?
"I decided to start offering the three-course options that you'd get in the restaurant for a discounted £25 as a takeaway, whereas in the restaurant they would be more like £50.
"The idea is, if you want to have a date night or celebrate a special occasion or just treat yourself, that you can still enjoy that during lockdown with some quality food, some candles and nice music, rather than just sitting in front of the TV with a greasy takeaway."
Dean personally cooks the food in his restaurant, which is still closed to the public, and then a member of his family does the door-to-door deliveries in St Andrews, Dundee, Cupar and Carnoustie.
The three-course meal option is delivered hot in the St Andrews area only on Friday and Saturday nights along with napkins, cutlery and a bowl of hand sanitiser, with the choice to order various wines or Champagne in addition to the food.
On a Sunday there is the option to order a traditional roast, which comes pre-prepared but cold, along with instructions on how to oven-heat it, with deliveries available in Fife, Dundee and Angus.
Dean's signature dish – lobster with Mirin butter sauce, seaweed potatoes, green asparagus and Asian salad has proven particularly popular.
"I'm offering a few of my other signature dishes from MasterChef, such as my fish curry and my Banoffee from my nan's recipe, which is one of my favourites," Dean added.
"The Sunday roasts have taken off too, I've been really busy with them. I've not taken a day off in two weeks! We're averaging about 15-20 deliveries a night for the three-course meal and about 30 Sunday roasts.
I thought, if we're prepared to pay £20 for an average takeaway, why not pay a similar amount for a fine-dining experience at home?"

– Dean Banks
"We've had great feedback from people, but I think there's only a certain level of business you can do under the circumstances. St Andrews isn't a big place and at the moment there are no tourists, so it's only locals I'm serving. That suits me at the moment, but it's difficult to predict where we'll be in future if lockdown continues much longer.
"The deliveries are helping us pay rent and utilities, as well as to top up the furloughed staff's wages. It's great that so many people are supporting local businesses like us. Not only are they supporting us but everybody else in the supply chain – butchers, fishmongers, greengrocers etc, so it has a knock-on effect."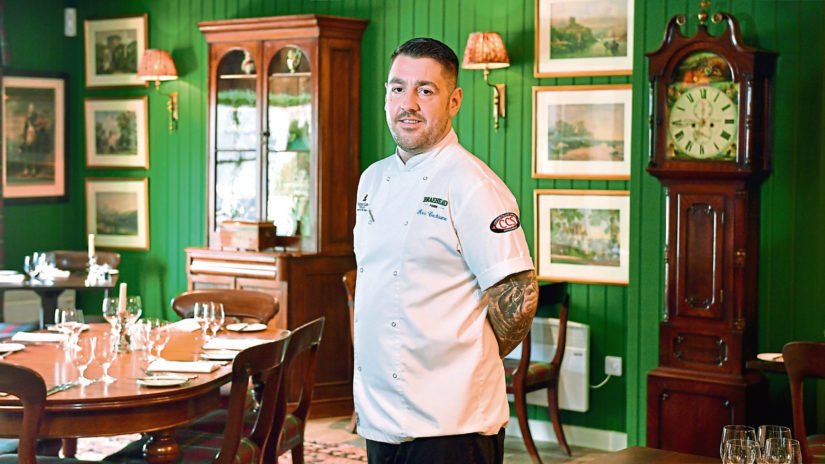 Meanwhile north-east chef Ross Cochrane, the executive chef at The Rothesay Rooms in Ballater, Aberdeenshire, is currently on furlough and has launched a new foodie experience customers can enjoy at home to keep him busy.
Offering a weekly menu consisting of three-courses at £30 per person, Ross will design and create a bespoke offering that individuals in Aberdeen and the surrounding area can purchase. With re-heat instructions provided, diners will be able to enjoy restaurant-style food in the comforts of their own home.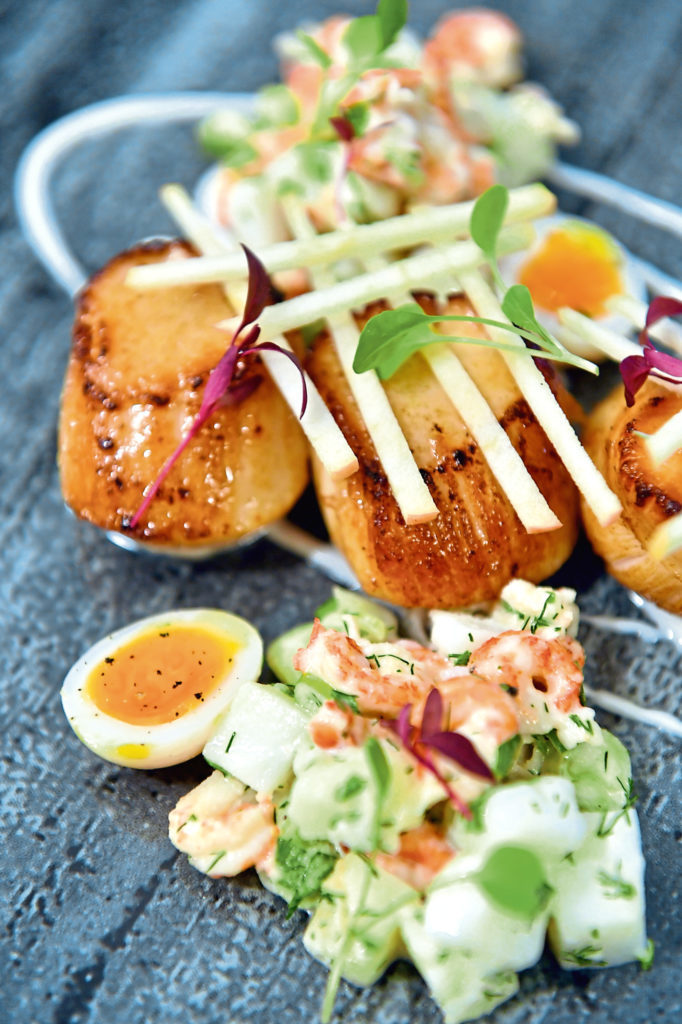 The Couple's Dine at Home pack will then be delivered contactless, ensuring those purchasing goods do not have to come into contact with anyone to enjoy their meal.
He said: "To be perfectly honest, I think being at home and boredom has played a major factor in offering this service. I've also noticed that some people were supposed to be getting married or have been celebrating special occasions during lockdown and I thought this sort of thing would be a nice treat for them. Something to look forward to.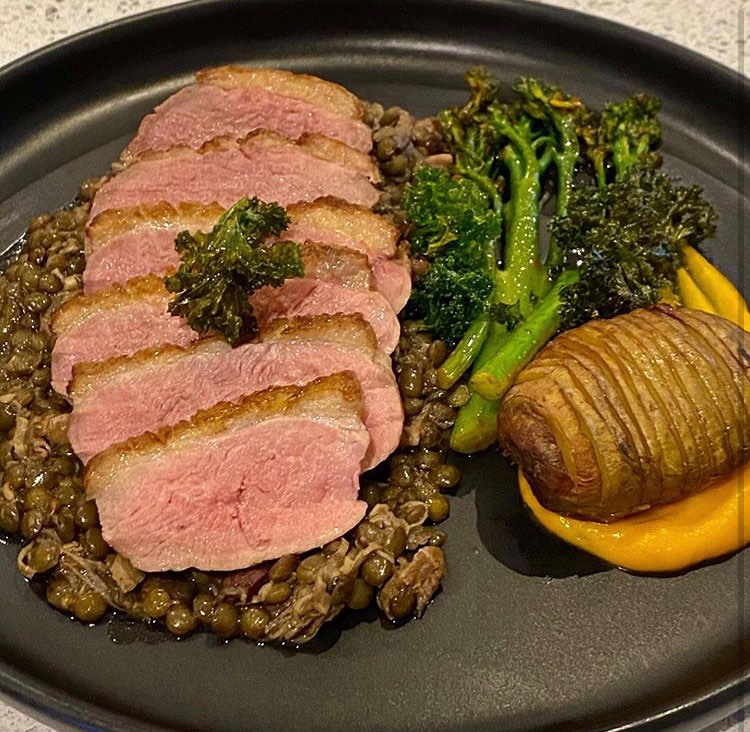 "The menu is weekly and will change from time to time. I had a look at what I could source and have then thought if it would work for home cooking. It's important to keep it simple enough so people can follow the cooking instructions, but also allow them to experience a restaurant-style meal."
With only a limited amount available each week, Ross says that accommodating dietary requirements is on his agenda, and something he will look to potentially address in the coming weeks.
Some people were supposed to be getting married or have been celebrating special occasions during lockdown and I thought this sort of thing would be a nice treat for them."
Ross Cochrane
He added: "It's a set menu so I won't be able to accommodate any dietary requirements at this stage just now. But there is always room for negotiation. Say five couples were gluten free, then I could tailor a whole menu to them. I'm very much going off the feedback I get and will take it from there. It's limited to 12 couples at the moment.
"Our first menu featured smoked mackerel pate with pickled fennel and mini soda bread to start. For main we had duck breast, braised leg, puy lentils, hassleback potatoes, carrot puree, harissa broccoli and red wine jus. The dessert was a raspberry and peach trifle with biscotti."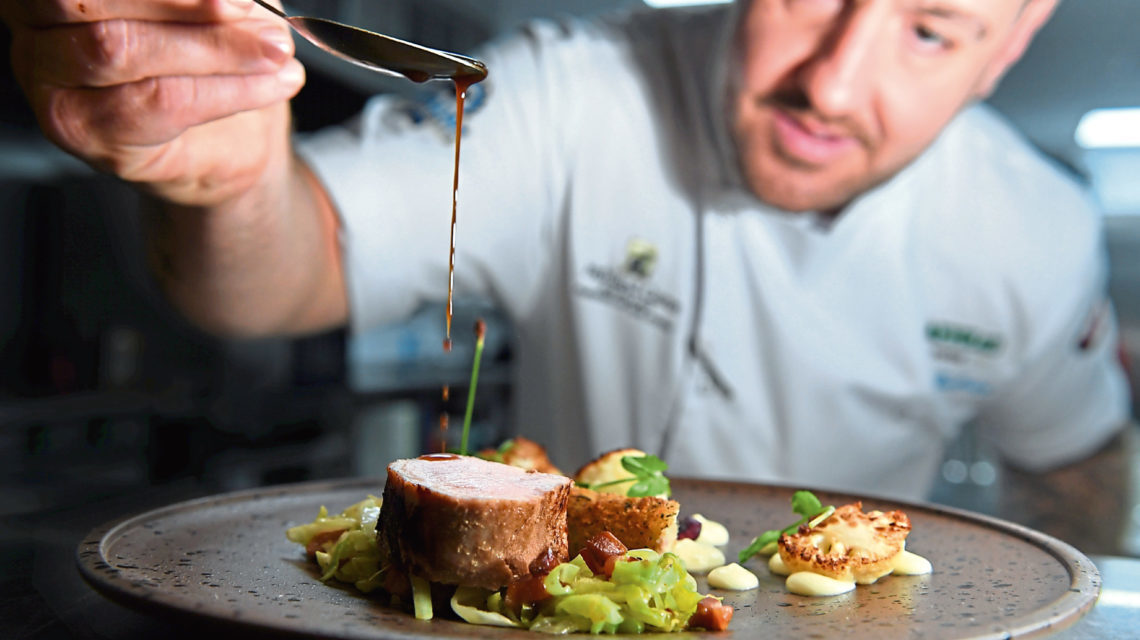 Customers will receive their food delivery non-contact and will be able to pay over the phone directly with Ross.
"Those interested in the service can contact me directly on social media. The delivery will be non-contact.
"I think we will be delivering to a 10-mile radius on Saturday afternoons between noon and 4pm. But I'm happy to negotiate with people.
"People, myself an included, like to go out. I like to take my wife out two to three times a month and we're really missing it. Visiting a restaurant seems to be one of the top things people are missing and I'm hoping this will give people a little bit of normality in these strange times."