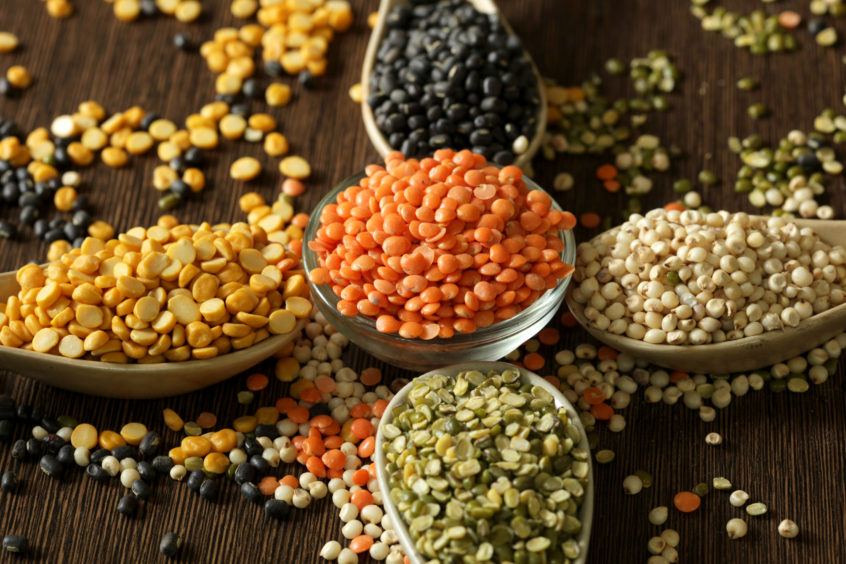 Use our guide to learn how to incorporate this tasty, nutritious and versatile ingredient into everyday meals.
When it comes to cooking, it's clear that we're all having a very different type of lockdown.
Those furloughed on good pay may be relishing the chance to spend more time in the kitchen with the family trying out elaborate recipes, while for people juggling home-working and home-schooling, cooking might feel like an added stress.
If you're looking for something quick, tasty and easy to make, that can be batch-cooked and is also nutritious, lentil-based dishes are always a good shout.
Now, some of you may be rolling your eyes – far too often, the word "lentil" is followed by "munching" and "sandal-wearing", a cliched jibe that has made this legume into a poster-child for the hippy lifestyle.
But the reputation of lentils as a bland, niche health food is thoroughly undeserved. These versatile pulses are used in everyday cooking all over the Middle East and southern and eastern Europe to make flavoursome soups, stews, casseroles, vegetarian burgers, sauces and sides.
And contrary to popular belief lentils – unlike their cousins, beans and chickpeas – don't take a long time to cook or need soaking overnight, with an average cooking time of 20-40 minutes depending on the variety.
They come reasonably cheap in big packets and are full of nutrients too, including high amounts of protein, fibre, calcium and iron, making them an immunity-boosting and affordable lockdown superfood.
---
If you're confused by the different types of lentils out there, have a read through the following guide outlining the most common varieties, then why not try out our super-easy soup and curry recipes?
Red Lentils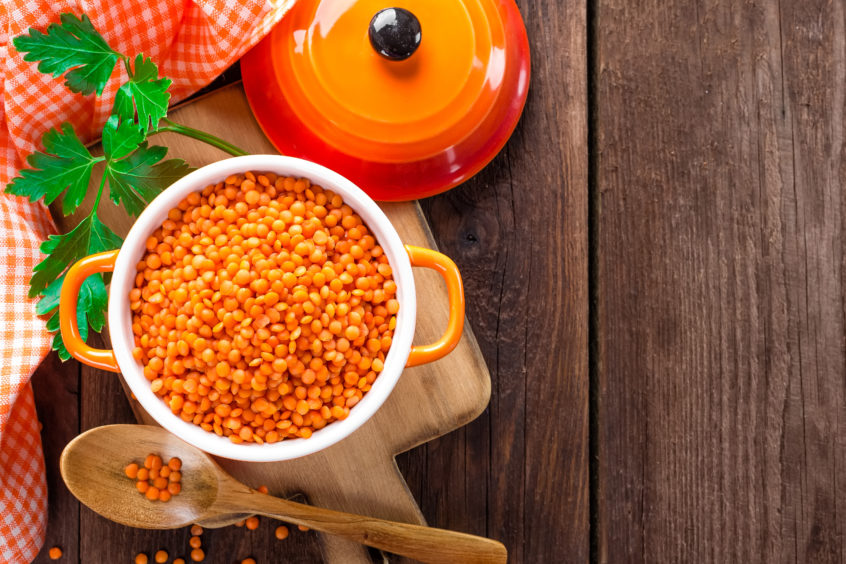 This is the most common variety found in Scottish supermarkets, and usually come labelled as "red split lentils". Despite the "red" description, the actual colour can vary from red, to orange, to yellow. If you've never cooked with lentils before then red is the easiest type to work with, as it takes just 15-20 minutes for them to turn soft. With a thick, mushy consistency and a sweet tinge, red split lentils are great for making comforting soups, curries or for thickening sauces.
Brown/Green Lentils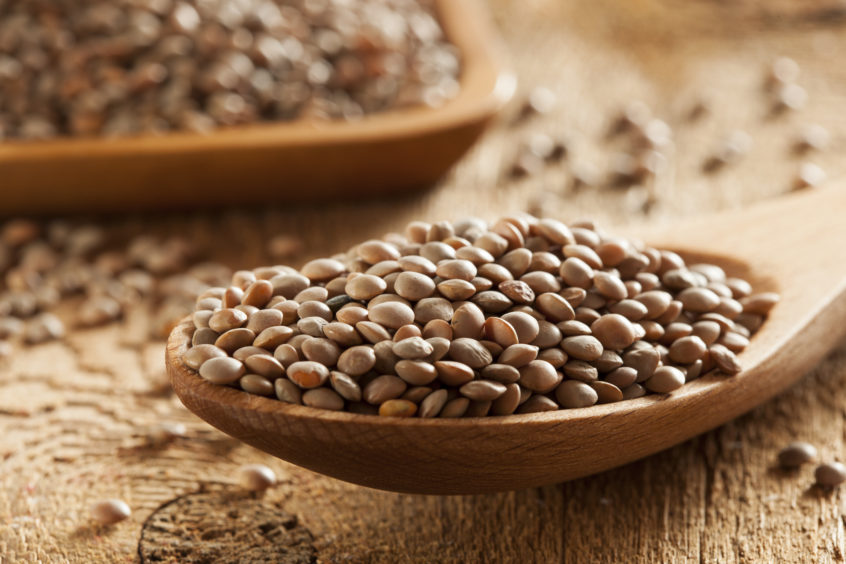 Less commonly used in Scotland than red lentils, these can still be found in most supermarkets, sometimes in the "world foods" section. Brown and green lentils have an earthier flavour and are bigger than the red split variety, remaining intact when cooked rather than turning mushy. They take slightly longer to cook too, with 30-40 minutes being the standard, depending on how soft you like them. They're a great option for soups, stews, casseroles, vegetable burgers and as an addition to salads.
Black/Beluga Lentils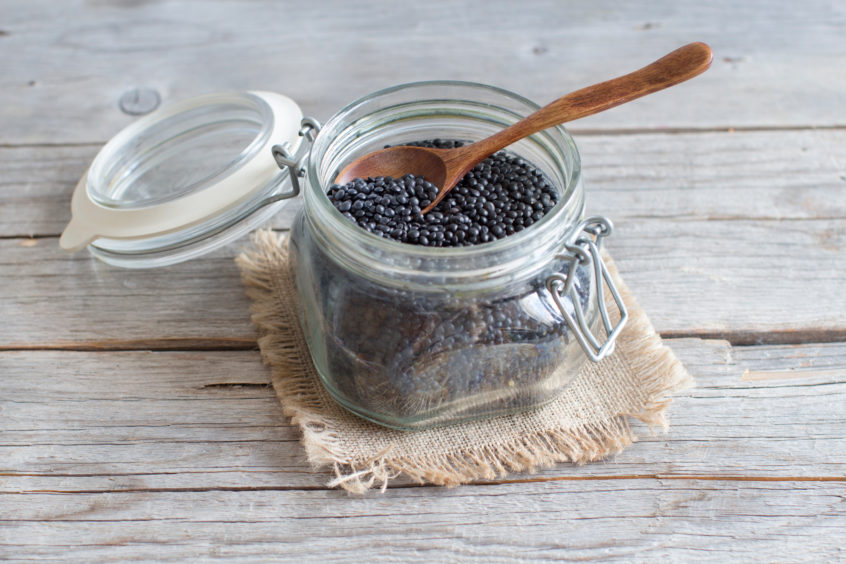 Black, or beluga lentils, have a full-bodied and earthy flavour, similar to black beans. They take approximately 25 minutes to cook and are the most nutritious variety of lentils, containing high amounts of folate and antioxidants similar to those found in berries. Black lentils tend to be pricier and more difficult to find in your average supermarket, but they're worth the effort due to their health benefits. They make a great side dish when braised, as well as a tasty meat substitute in spaghetti Bolognese.
---
RECIPES
---
Red lentil curry
(Serves 2)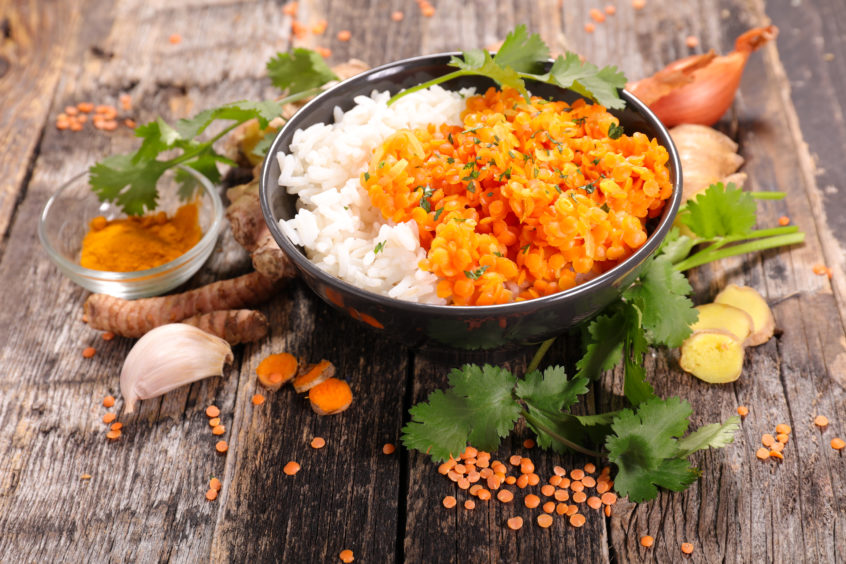 Ingredients
1½ cups lentils
1  onion
2 tbsp butter
2 tbsp red curry paste
Curry powder, turmeric and sugar, 1 tsp of each
A clove of garlic
1cm of ginger root
A pinch of cayenne pepper (optional)
2 tbsp tomato purée
¼ cup coconut milk or cream
Rice, for serving
Method
Boil the lentils for 25 minutes. Drain and set aside.
Dice the onion and chop the ginger finely.
Melt the butter in a large saucepan over medium high heat. Add the onion and saute for a few minutes until fragrant and golden.
Add the curry paste, curry powder, turmeric, cayenne, sugar, garlic, ginger and stir fry for 1-2 minutes.
Add the tomato purée, stir and simmer until smooth.
Add the lentils and the cream/coconut milk and stir. Simmer for another 15-20 minutes. In the meantime, boil the rice according to the instructions on the packet.
Serve over rice, with naan bread or poppadoms to taste.
---
Brown lentil soup
(Serves 4)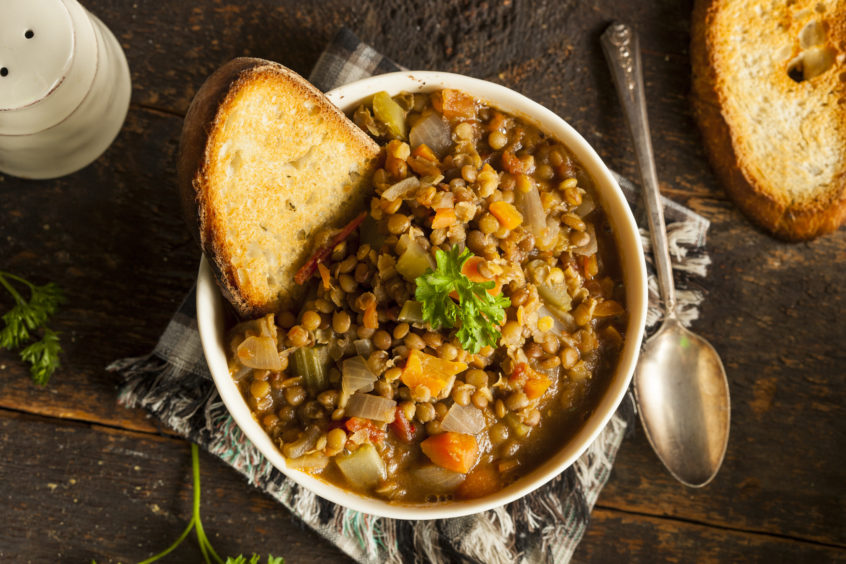 Ingredients
1 cup of brown lentils
1 onion
2 cloves of garlic
2 carrots
1 tsp tomato purée
Thyme, paprika, salt, olive oil (1 tsp of each) and a sprig of parsley (optional)
Method
Boil the lentils for 10 minutes, then drain, put back in the pot and add fresh water (around 10 cups)
Chop the onion and garlic finely and slice the carrots into circles. Add to the lentils.
After 5 minutes add the tomato purée, herbs and olive oil.
Stir regularly and remove any foam from the surface of the water with a wooden spoon.
Boil for 30-35 minutes, or until lentils are soft.
Serve with crusty bread and butter to taste.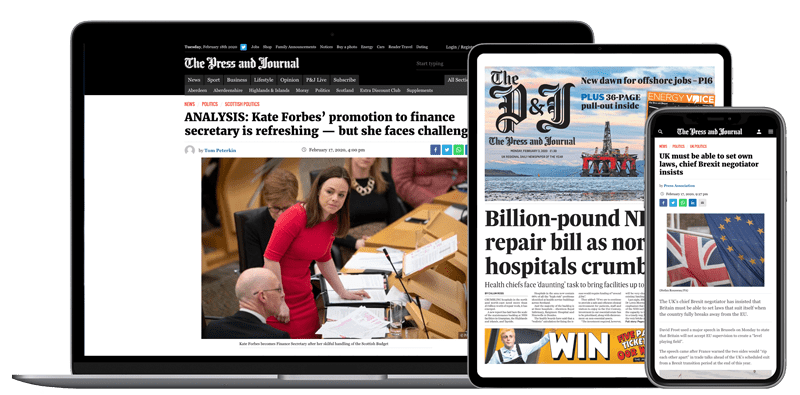 Help support quality local journalism … become a digital subscriber to The Press and Journal
For as little as £5.99 a month you can access all of our content, including Premium articles.
Subscribe